For some reason, I recently decided it would be fun to build roll cages for race cars and Jeeps. I have several vehicles lined up, but the first one is one of the SLODRIVE cars...Rob's 1993 Legacy L AWD. Although this cage will be fully NASA/SCCA legal, the car is going back on the streets for a while at least, to serve as a rolling advertisement for the business. Follow along and enjoy.
Here's the victim...256,000 miles and a daily driver. Hee hee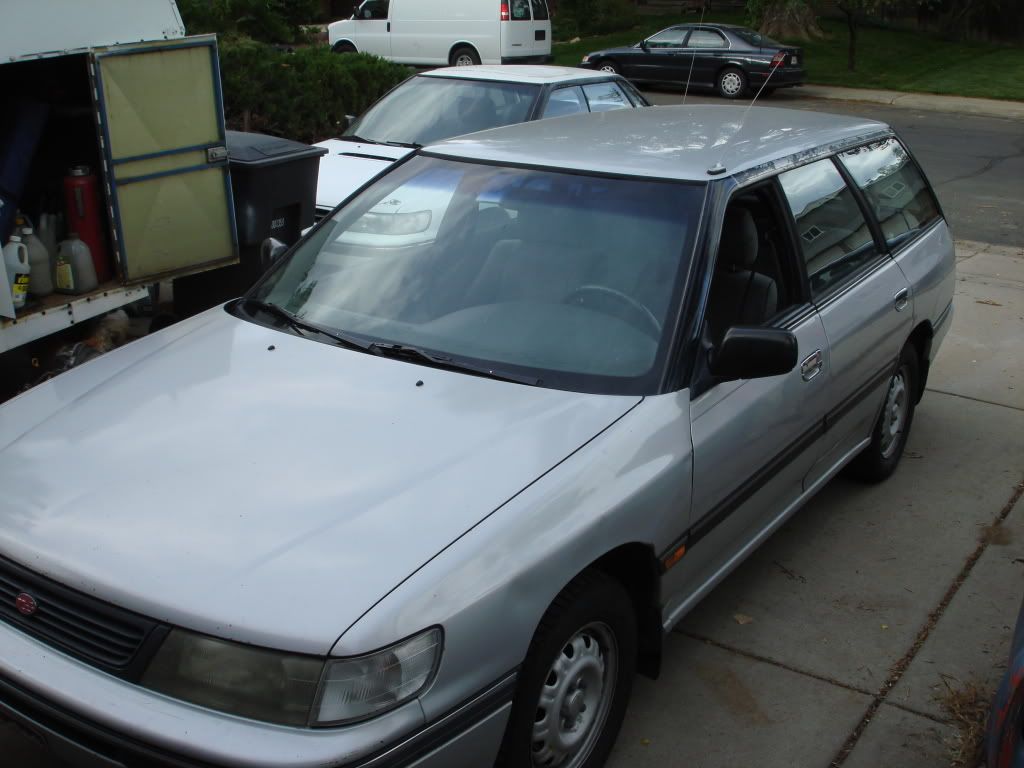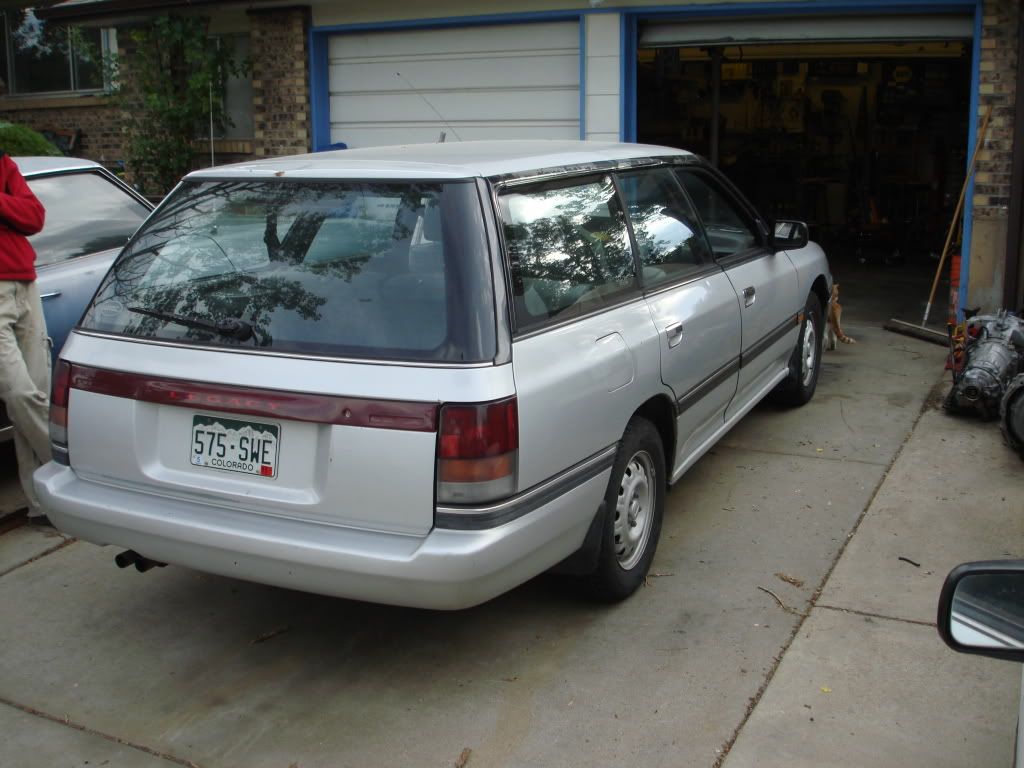 First step...ditch the interior to get to some nice bare metal.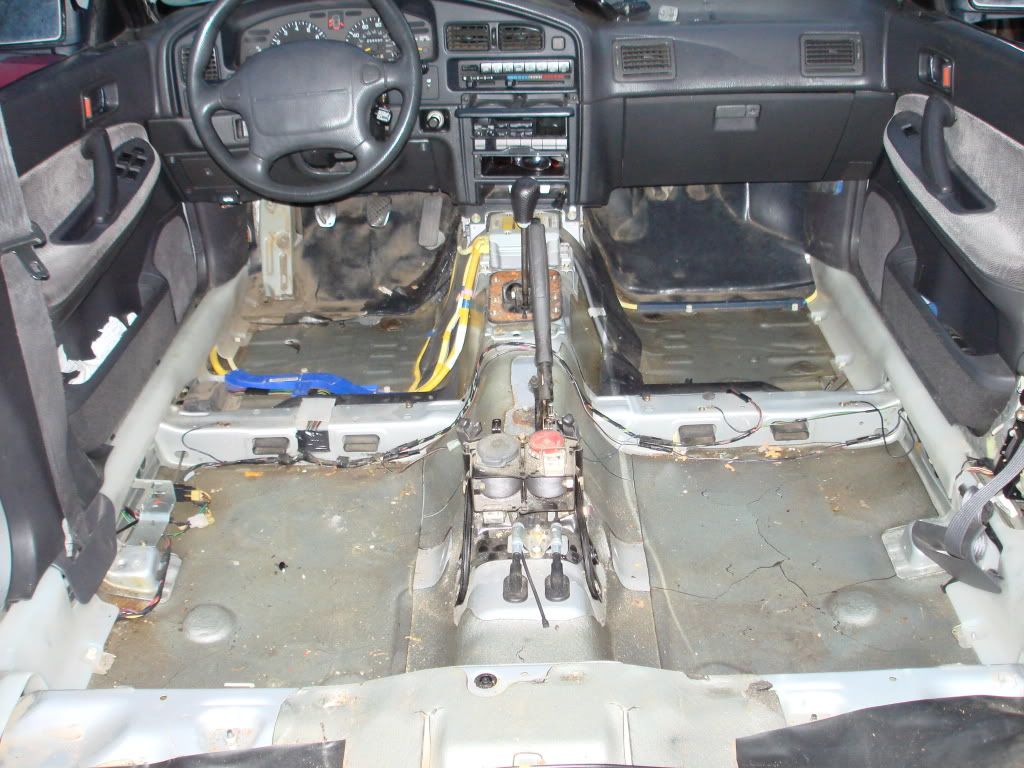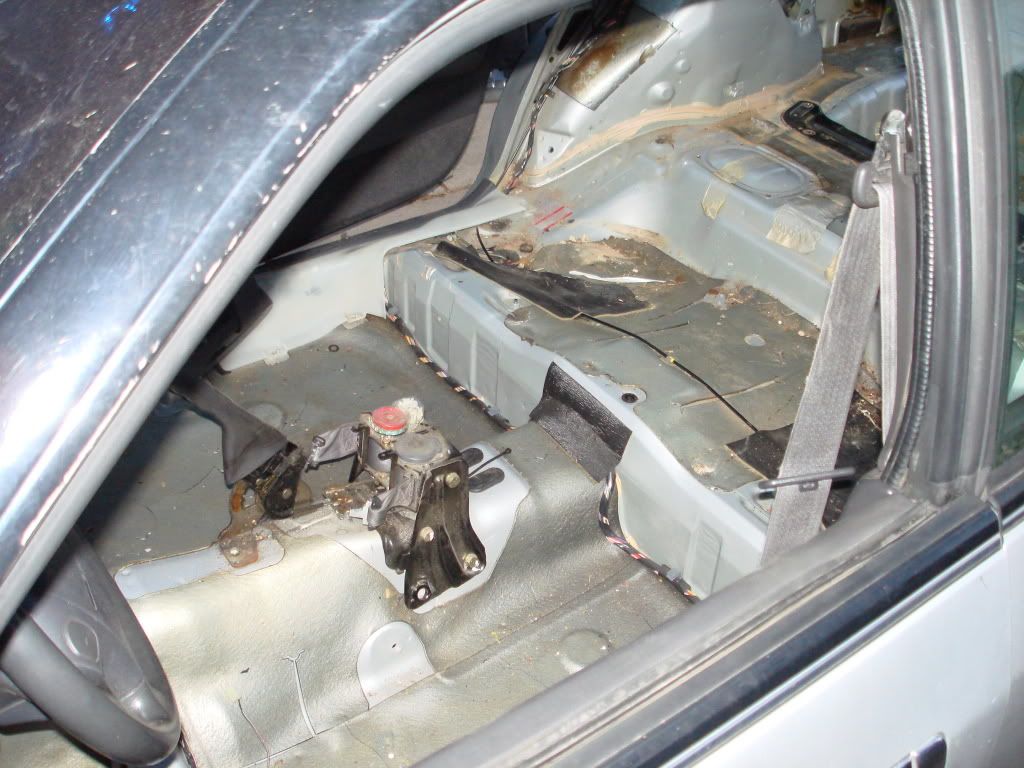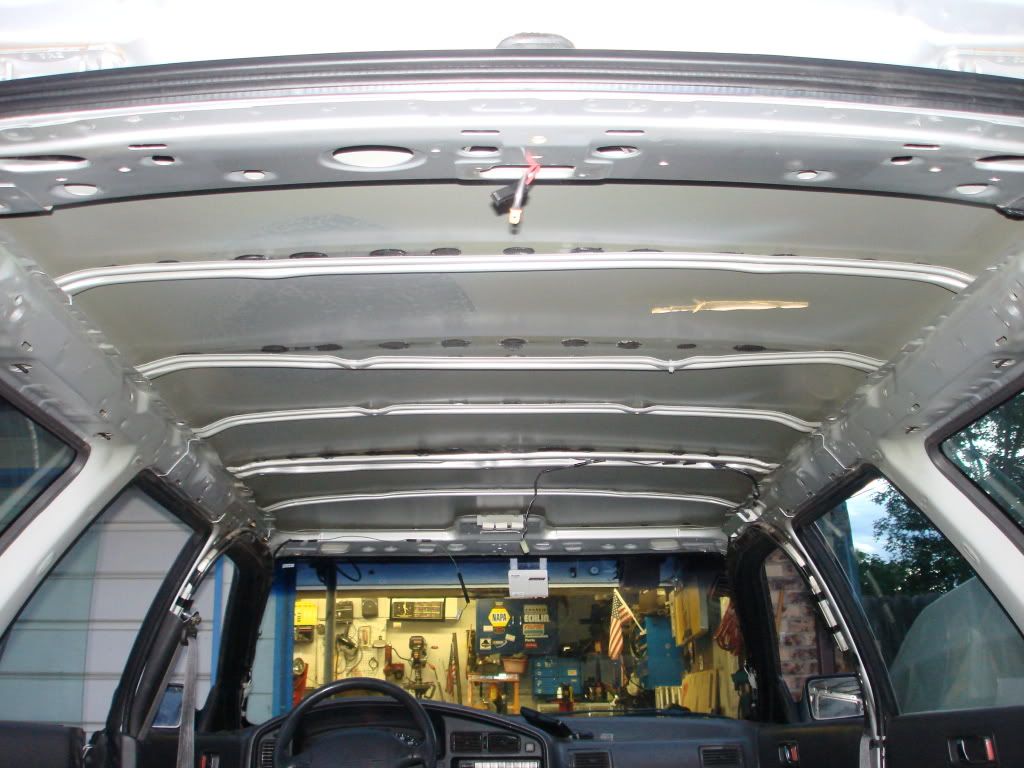 After stripping the paint, 2 holes were drilled in the floor where the main hoop will sit. You'll see why in a bit.
(Me) welding some 1/8" plates in the same area. The interior sure is roomy without seats!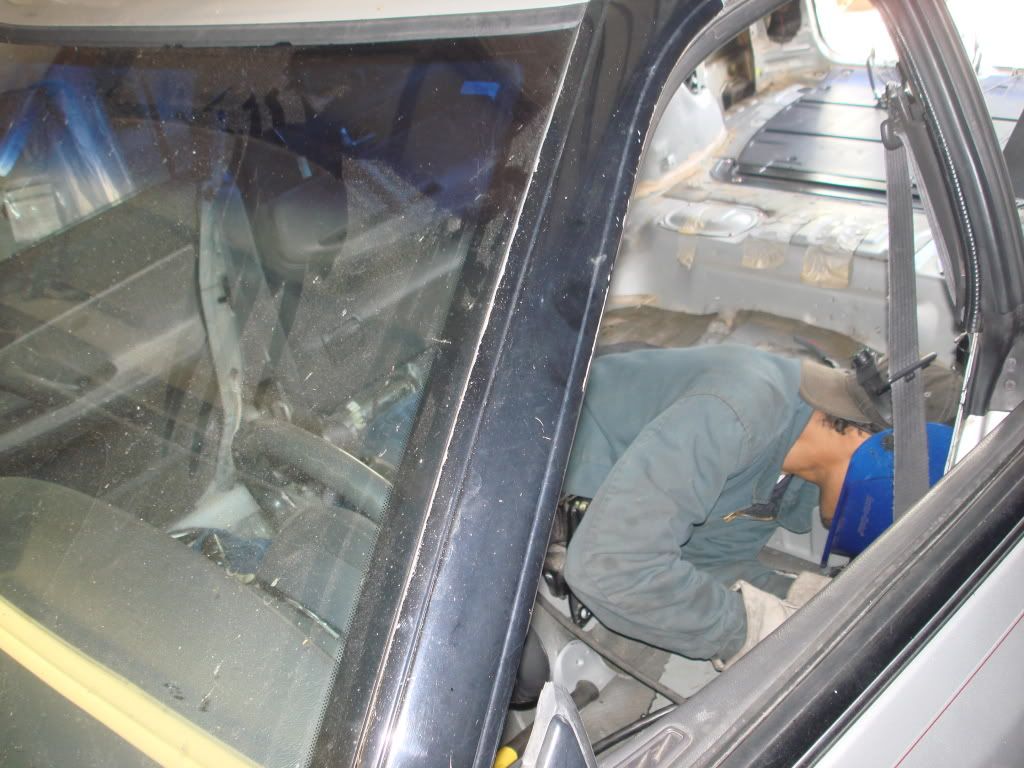 Bending up the main hoop with my badass new bender. There's only one spot in my garage with enough height to do this, I might have to find a bigger garage soon.
Here's the plates that I welded into the corners. The plate on the bottom is just tacked in, as is the main hoop.
Here it is standing tall!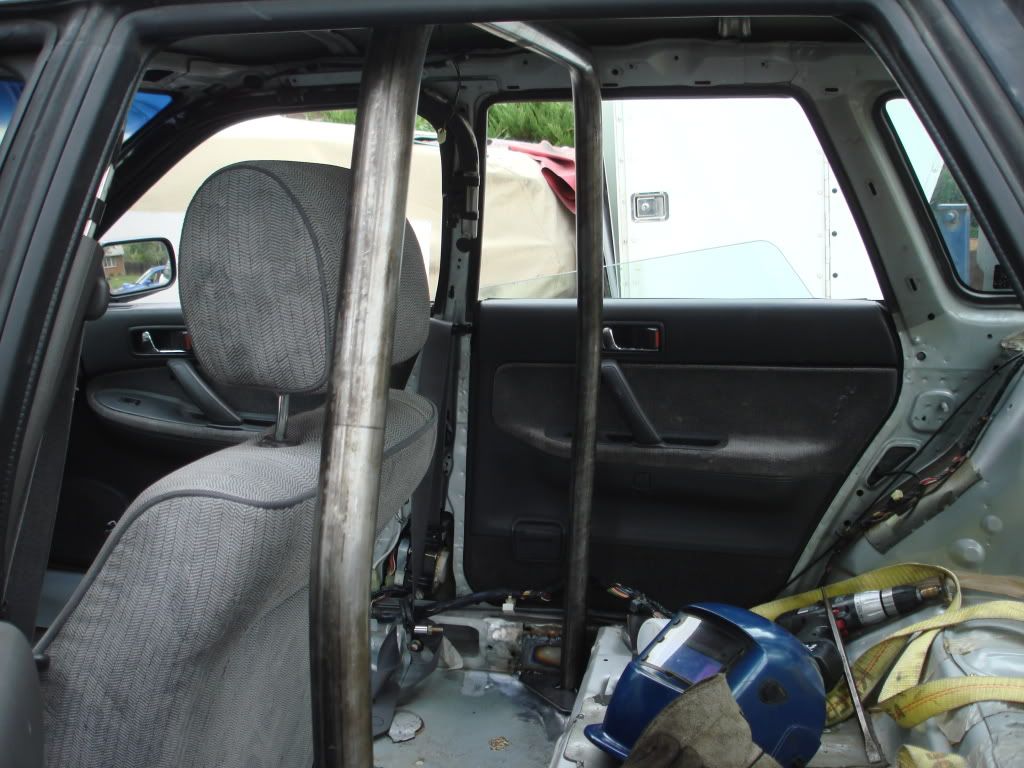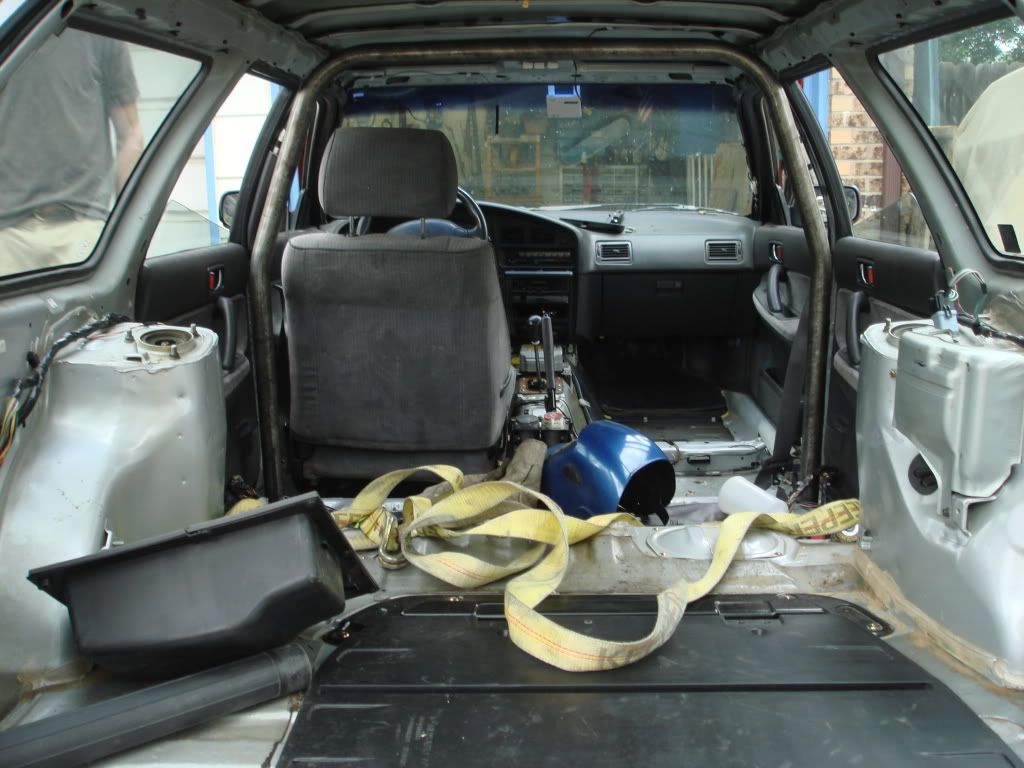 Cutting out plates and welding them in the front corners:
Next come the two front hoops. They're also tacked in at the bottom for now.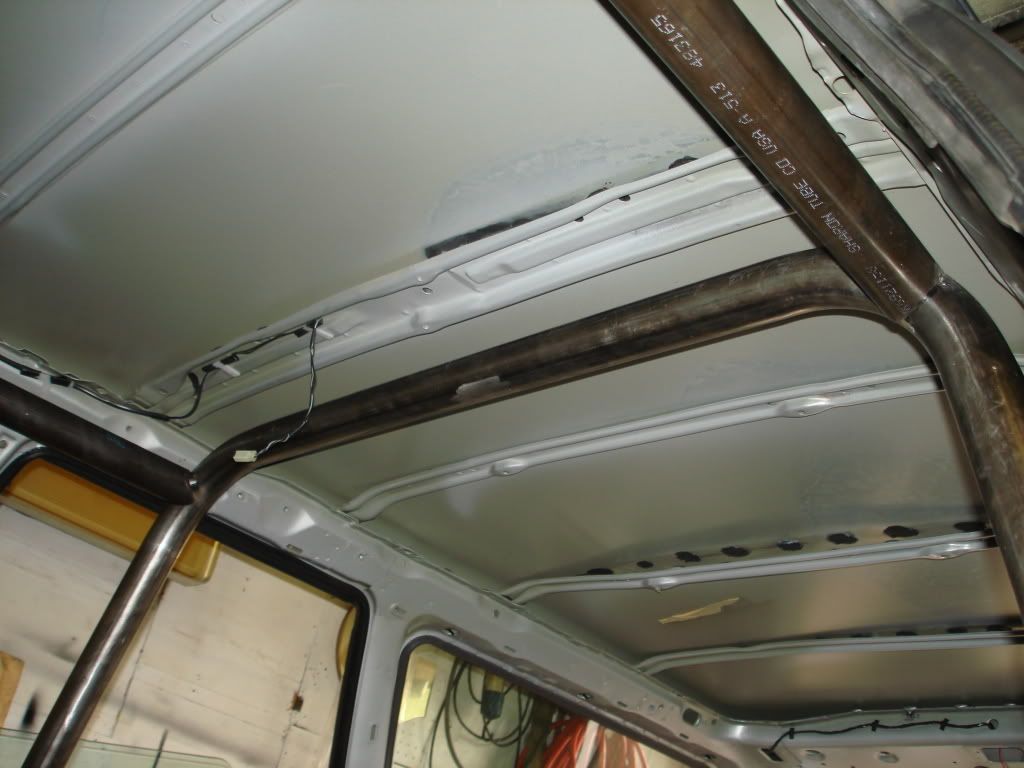 It's starting to look like a cage...Oh yeah, I yanked the dash out too before the front hoops went in.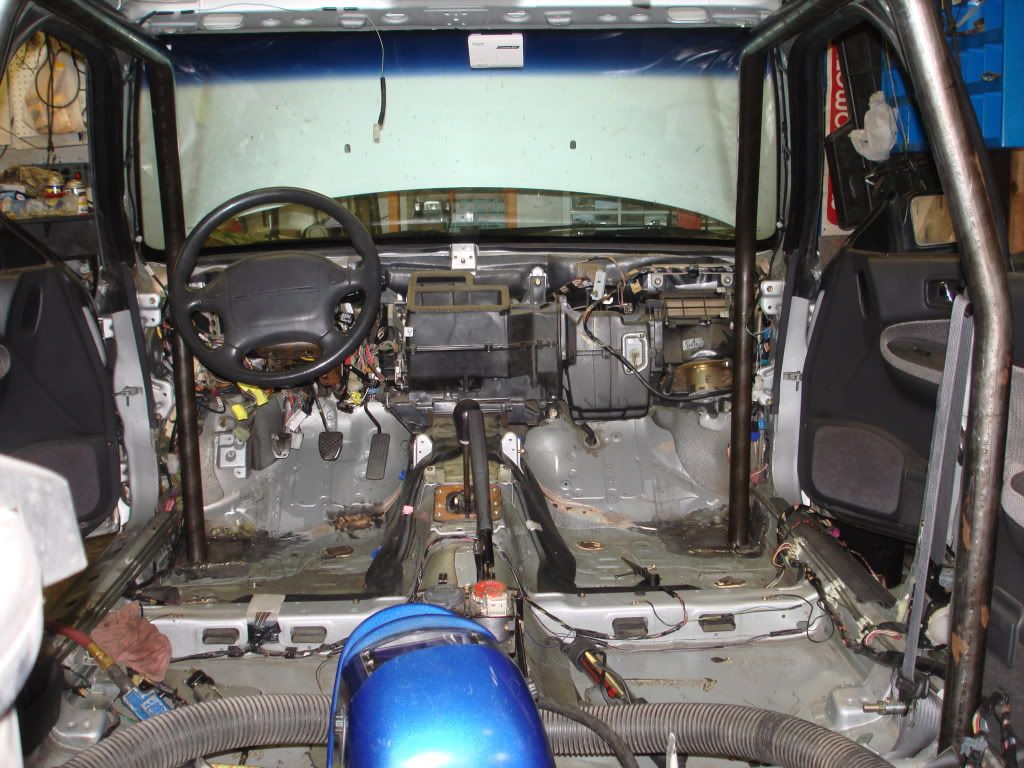 Notching tubing with a hole saw. Messy but it works.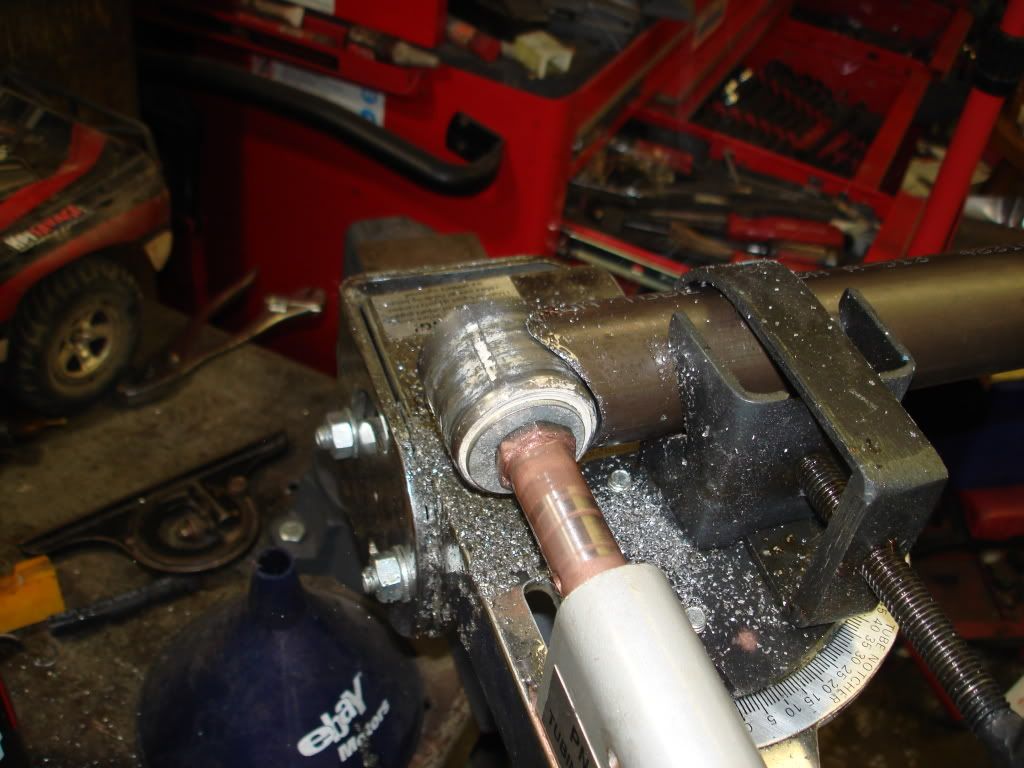 Upper windshield brace...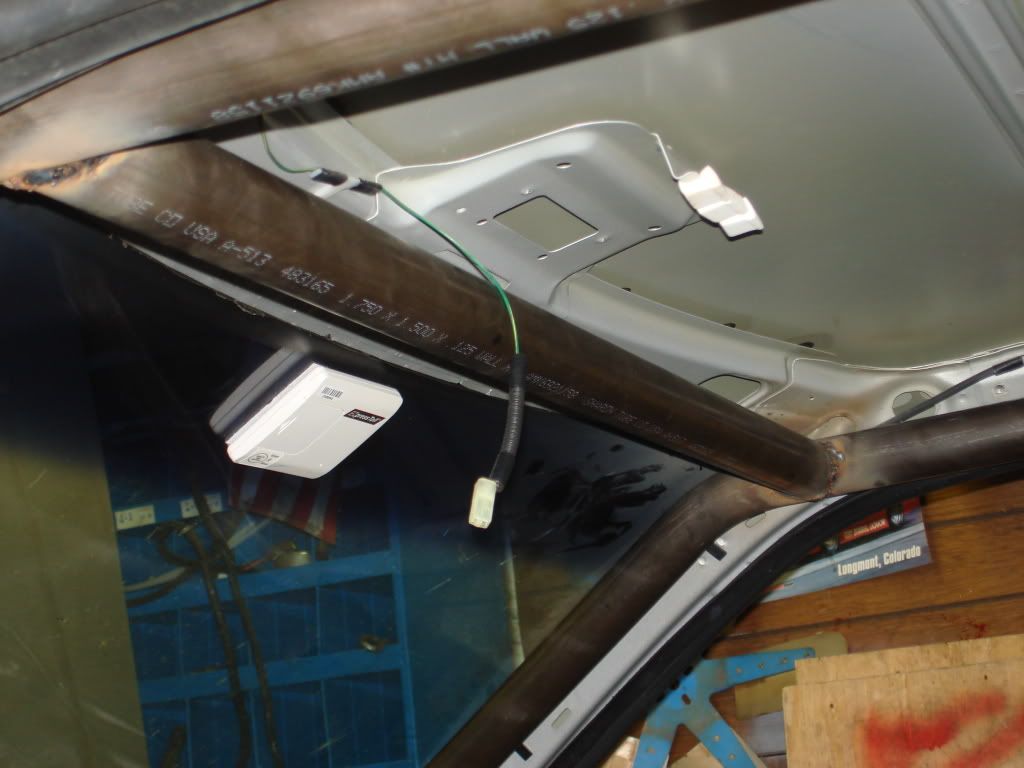 Now you can see why I put the holes in the floor. After removing the tack welds from the plates and the main hoop, the plates can be slid out and the cage can be dropped through the floor to gain 360 degree access to all the welds on top. I also added a diagonal bar across the top at this time.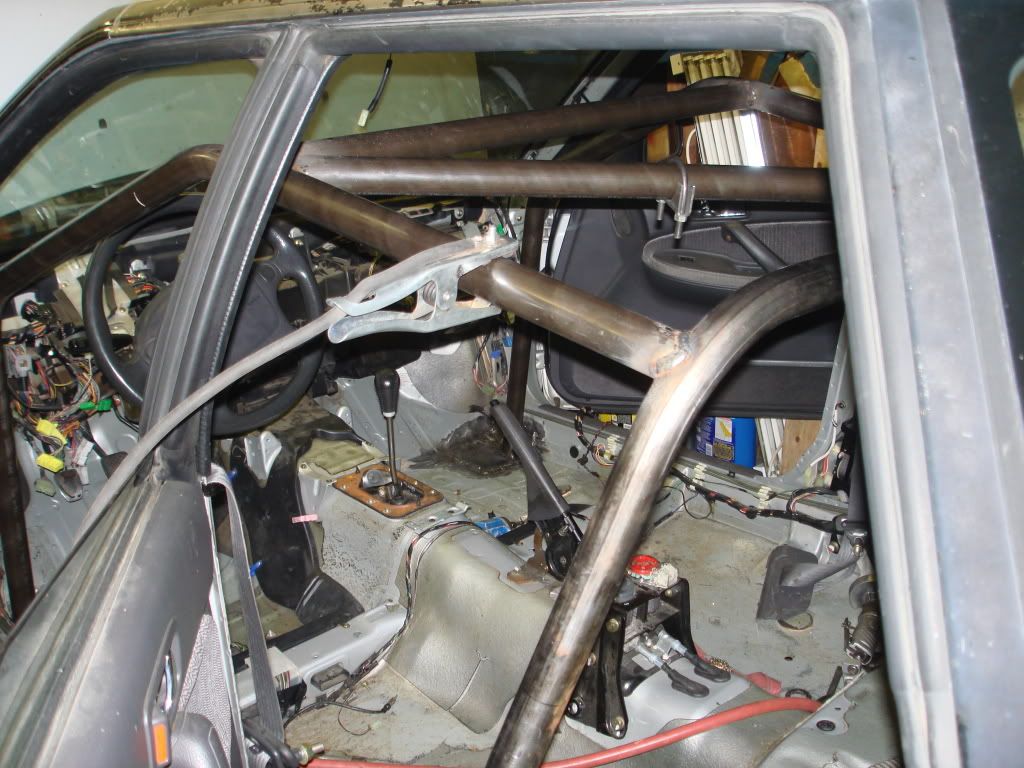 Then the plates are slid back in, and all 4 tubes are fully welded to them, as well as welding the rear plates in.
Now we're getting somewhere. More to come soon!