hey guys, just wrapping up my 5 speed swap into my 1992 a/t legacy ss.
anyways, i am just making sure that i have the right pinout.
there is no wire in this spot, so i am assuming in need to run a wire to ground for this one.
anyways, here is a picture, i just wanted to double check that i have the right spot on the plug, the one with the red dot is the pin i think should be the a/t m/t identifier pin.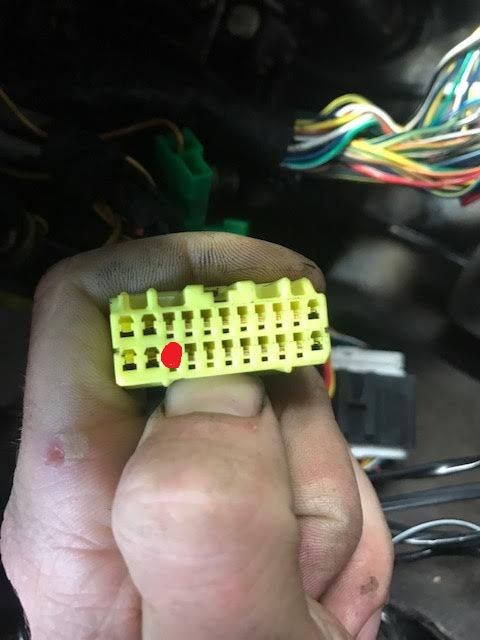 here is a pic of the slot i pulled the plug from on the ecu