Ok so the time has come for BIG POWER on the Wife's SS!
Introducing FP Green 7cm Turbo!
Capable of 425whp (49lb/min)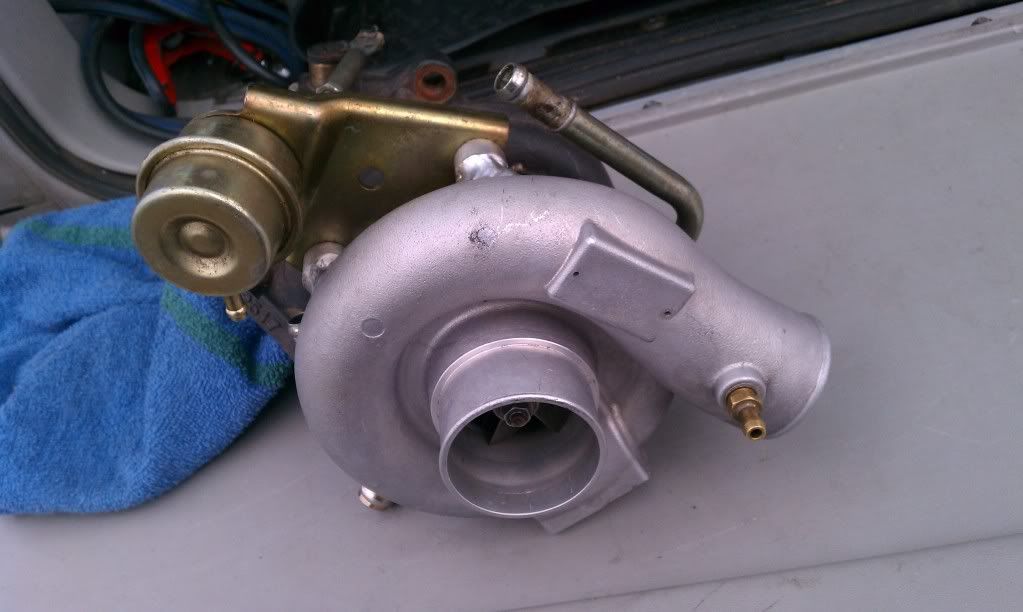 Yeap time to upgrade from the TD04! hehe
Lots of Pics and Video to come!
So here's the car so far :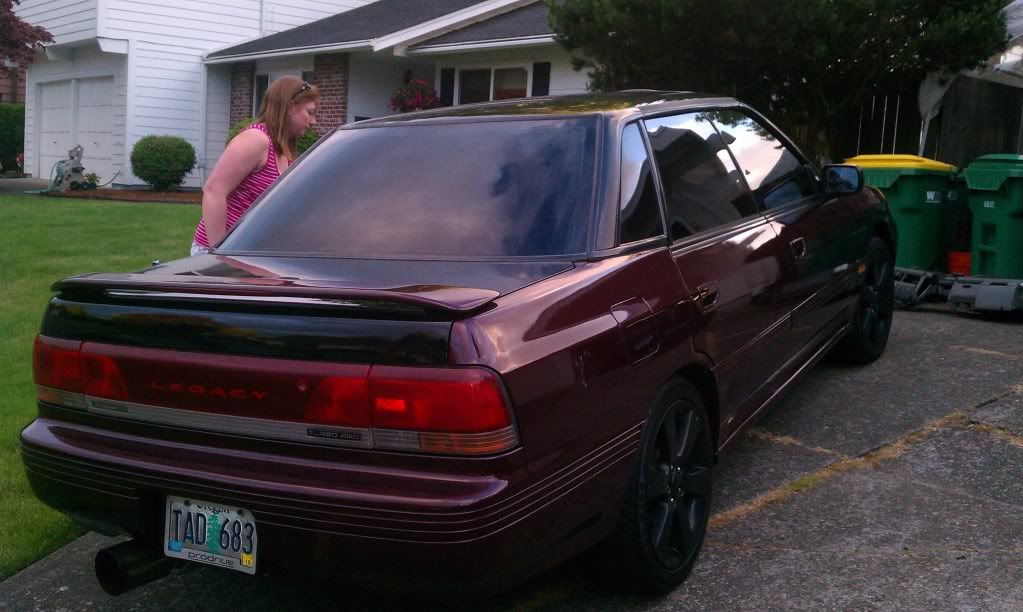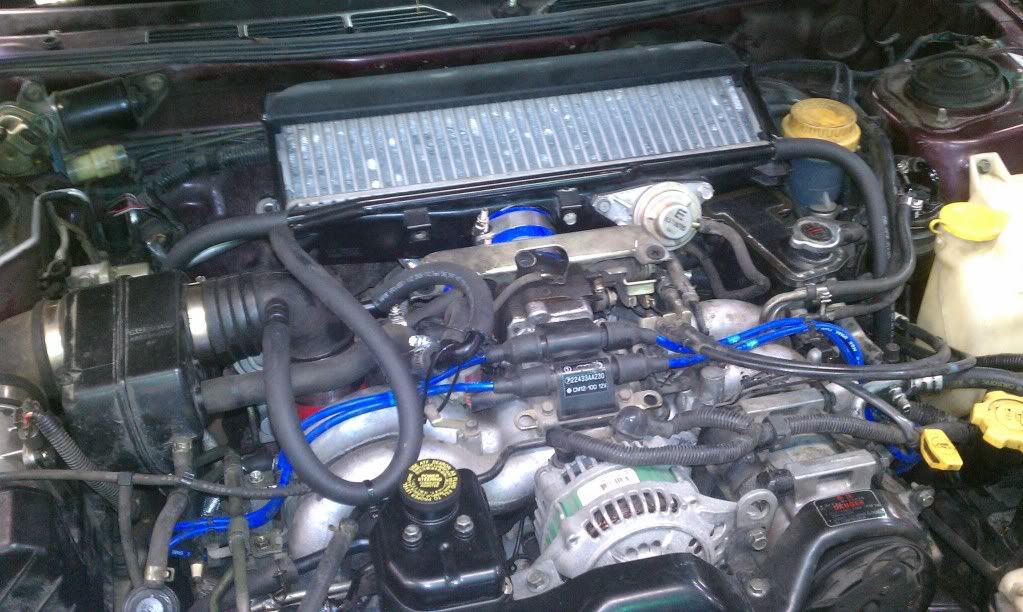 Specs as of 7-19-11 :
Rebuilt EJ22T Motor w/6k miles
05 STI Engine Mounts
TD04 Turbo@15psi
HKS FCD
Invidia G200 Turboback Exhaust System (no cats)
Turbosmart Boost Control
K&N Drop-in Filter
HKS SSQV
WRX Top Mount Intercooler
Plans are :
GC8 Front Mount Intercooler (Custom to fit of course)
Wideband System
850cc Injectors
Walbro 255 Fuel Pump
AEM FIC Engine Management (all tuning by me)
MSD Coil (Hopefully its enough lol)
Oil Catch Can Setup
Depending on how far I decide to push the motor we shall see how the transmission holds up to it, not going to drag race it for the time being, its a street car w/ac. I do however have a 05 6-speed STI Transmission and Rear Diff sitting in a box in the garage with less than 10k on em just in case
Let the fun begin!