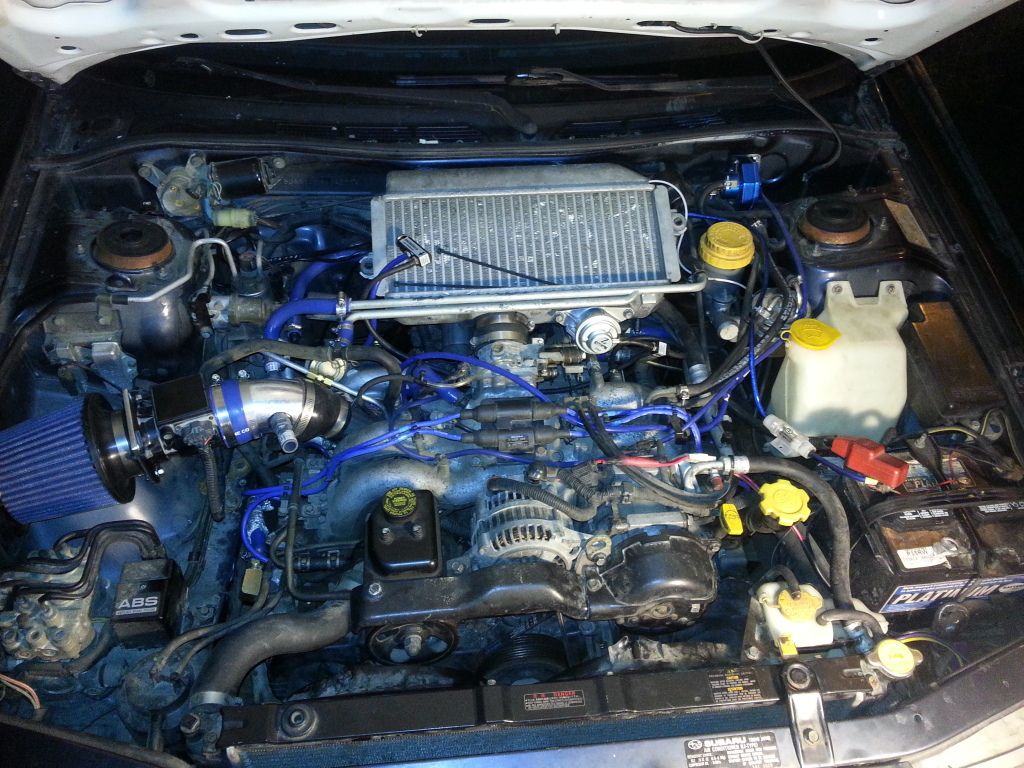 oohoo! Turbo finally...wait ill back up a sec....i have a 91 leg sedan. Swapped all for wrx turbo parts. Upgraded fuel pump. And currently running a 1:8 rrfpr as my only means of adding more fuel and running 6psiThe first test day i left it unhooked. Ran great afrs were fairlybideal. Car pulled hard. Then all of a sudden went lean. Light someone flipped a switch. So i hooked up my rrfpr. And it goes pig rich if i floor it. Drive like a nancy all is well. When it goes rich its less than 10. And i get what sounds like spark knock. My question is....why would it run so awesome for a day...then go lean. And im assuming . Although not sure. That my overfueling is causing weird timing adjustments further puttinf a screw into things. Im searching for a 1:6 rrfpr. And also for a way to correct timing. One last thing....i pulled the plugs and replaced with .031 gapped syockers. I noticed the passenger bank were nice tan. The drivers black from overfuel and actually smelled of gas. What may be going on here? Thanks....new to this turbo thing.
My specs:
91 leg na auto
wrx manifold. Up pipe turbo td04. Mbc. Wrx intercooler
wrx water and oil pumps
walbro 255 lph pump. 1:8 fmu
invidia downpipe and full 3 inch exhaust.
2.5 dohc injectors