I'm starting this thread now since I've actually had some progress. Maybe move to Build Journals? I'll be updating this on weekly basis, since I only have friday nights to work on it due to 16 credits and two jobs.
1st gen Legacy, current mods
Engine: 1991 EJ22T
Wiseco Pistons
Eagle Rods
Balanced & Blueprinted
Clevite Main Bearings
Cobb "race" rod bearings
Delta Camshafts
Garrett GT2871r 56T turbo
TiAL 44mm wastegate
Custom pipeset
Custom IC plumbing
Modified WRX TBE
Spearco FMIC
TiAL BOV
Koyo radiator
Slim fans
Custom lower radiator support
Diamond coilpack
Magnecor plug wires
Aeromotive A1000-6 FPR
Aeroquip fuel lines & fittings
Outfront Motorsports fuel rail adapters
Deatschwerks 650cc SR20 injectors
Link Plus G2 ECU
Zeitronix wideband w/ EGT 3.5 bar MAP sensor
MAC BCS
Driveline:
'05 STi 6 speed
Exedy Hyper Single clutch
'99 Imrpeza RS rear VLSD
K4RT30Y rear shifter bushing
Spiider's Auto DCCD controller
Suspension:
H&R coilovers
RacingBrake 16" 4 pot kit
Hawk HPS pads
Goodridge lines
Energy Suspension bushing kit
SuperPro steering rack, lateral link, tranny x-member bushings
Whiteline Anti-lift kit
Strut tower bar
Lower H-brace
Interior:
Autometer boost, oil pres, water temp gauges
'93 Legacy Sport Sedan interior
What's changing:
'98 DOHC heads
Modified (again

) pipeset
Larger IC
COP
revised fuel system
much cleaner wiring
Opera Tuning style chassis reinforcements
tubular bumper beam
R180 + Hybrid axles
and plenty of other things I may decide to change along the way.
The car previously: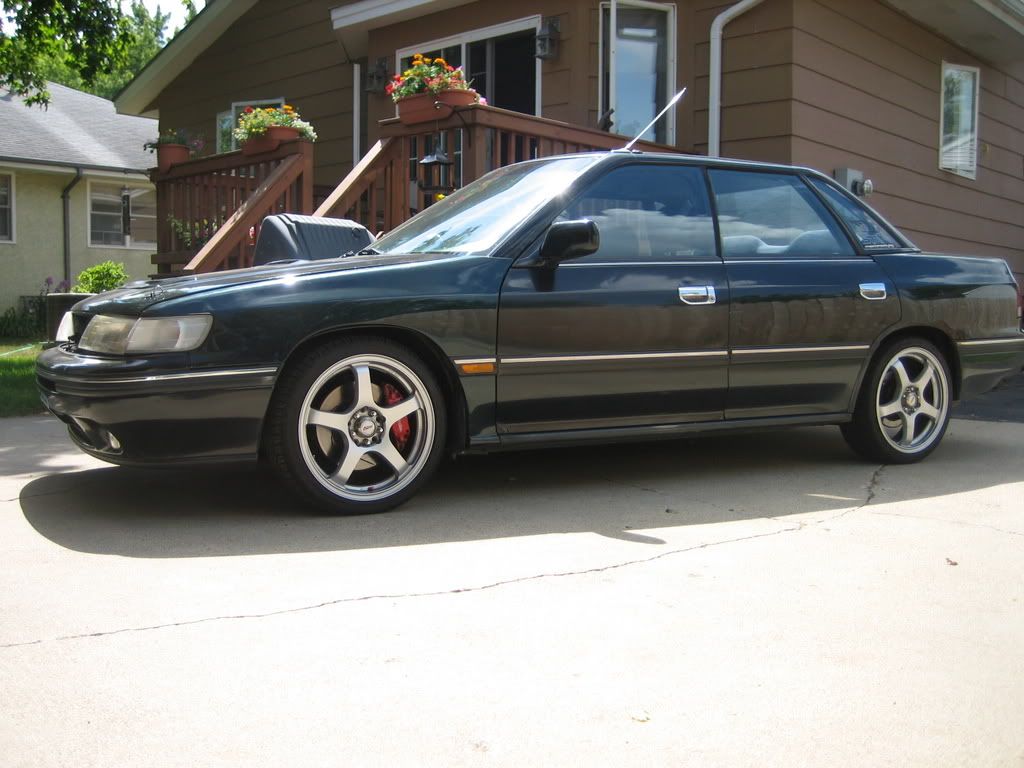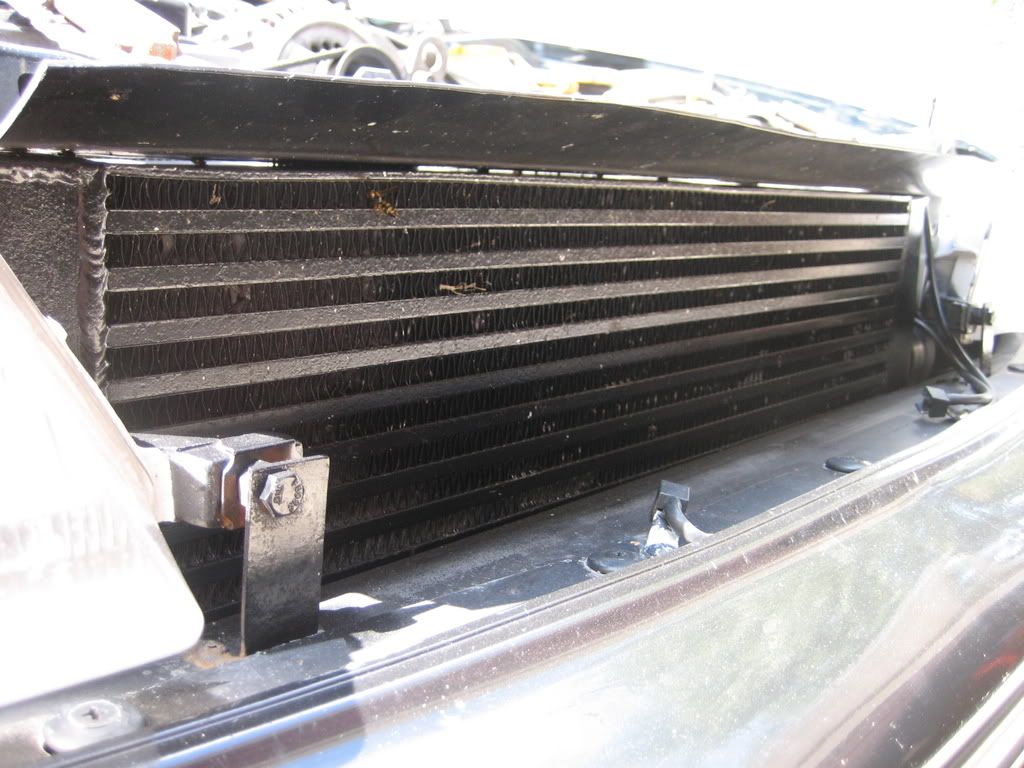 Crunch!
Where I'm at: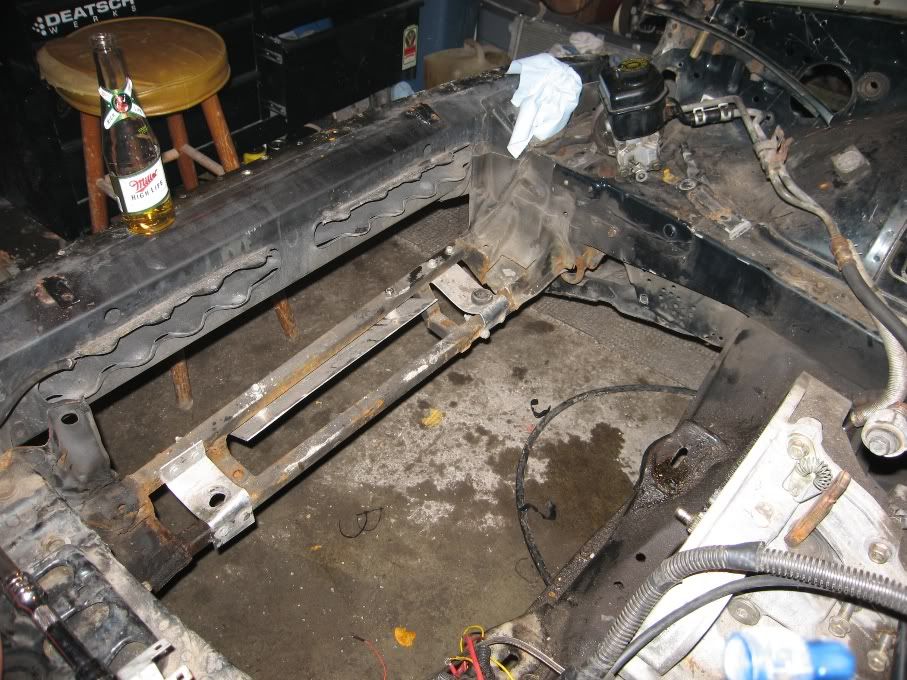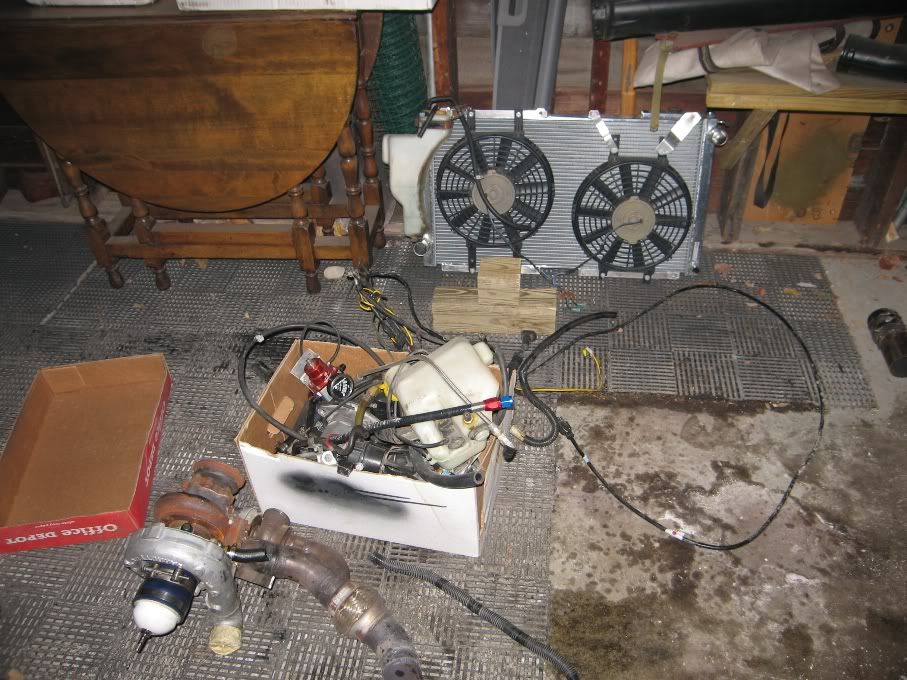 This will need to be cut apart, extended for the DOHC heads, flex joint removed, etc.
Opera Tuning is a shop in Japan that uses factory sheetmetal over the top of existing sheetmetal to reinforce the car. I'll be doing this in some key areas since the old Legacy is damn near a wet noodle by todays standards of chassis rigidity. You can see what I removed here. I think there was almost 30 spotwelds on each one...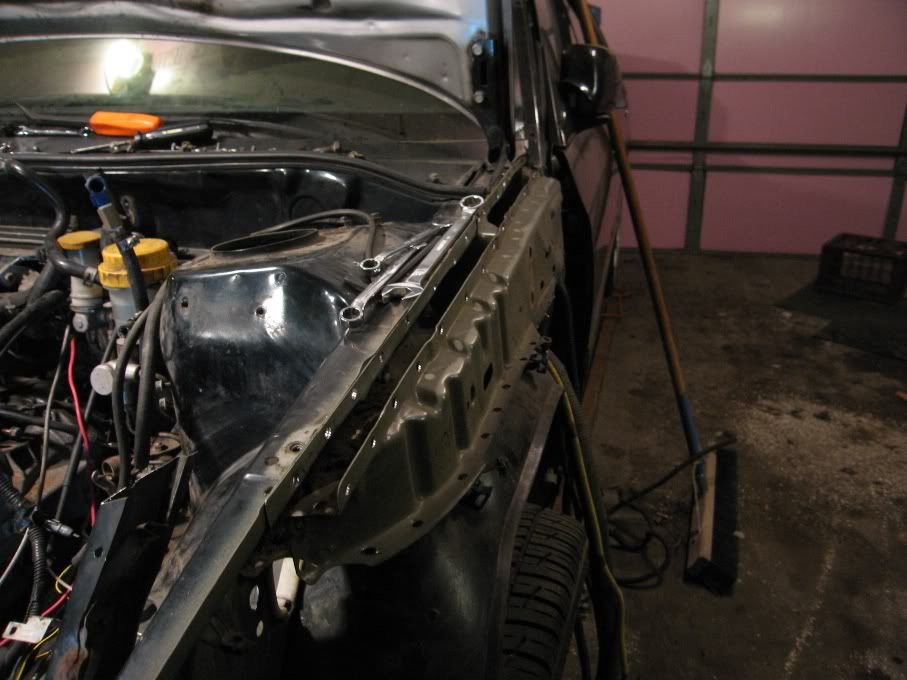 I pledge allegiance...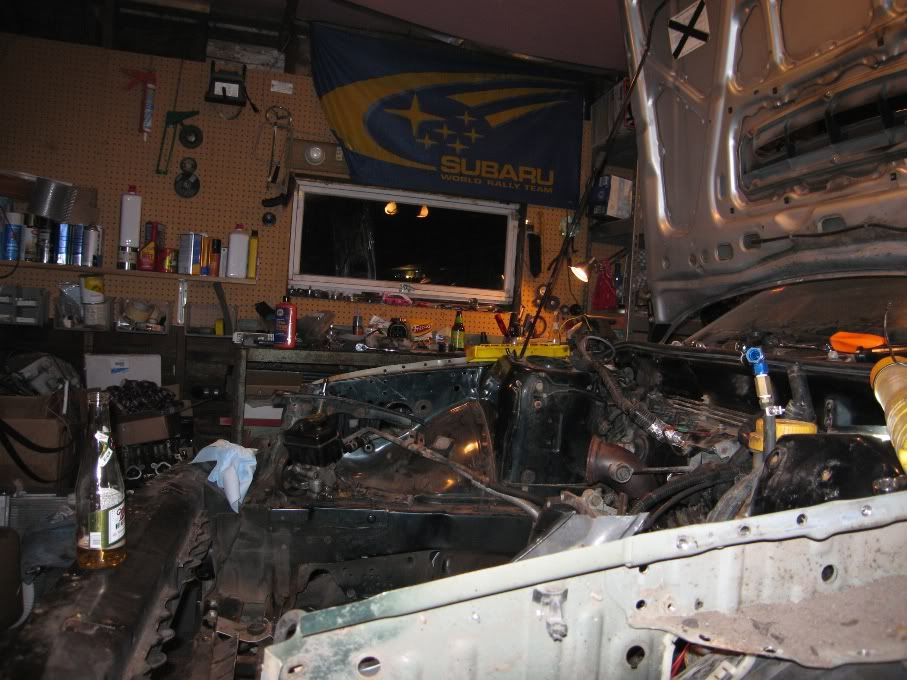 That's it for now. There is A LOT of stuff that needs to be stripped from the car. I don't have another car as of yet, but will in late january or early february. There's no shortage of stuff to do right now, so there's no rush on getting a shell here.