Hi all, I'm Greg, and what you're about to see is the ongoing saga of a Turbo Legacy being resurrected from a literal pile of trash into something that should be a blast for rally/rallyx, and will hopefully compete with the WRXes well. I'll also add that I have have never played with a turbo Subie motor before last fall, let alone crack open an EJ motor, so I still have a LOT to learn.
Check it out...
First, here was my crash course in EJ motors last fall...I rebuilt the motor in my buddy Rob's '04 STi, 100mm CP pistons and all. So far it still runs, lol. Definitely a shade different from all the iron V-8s I'm used to building.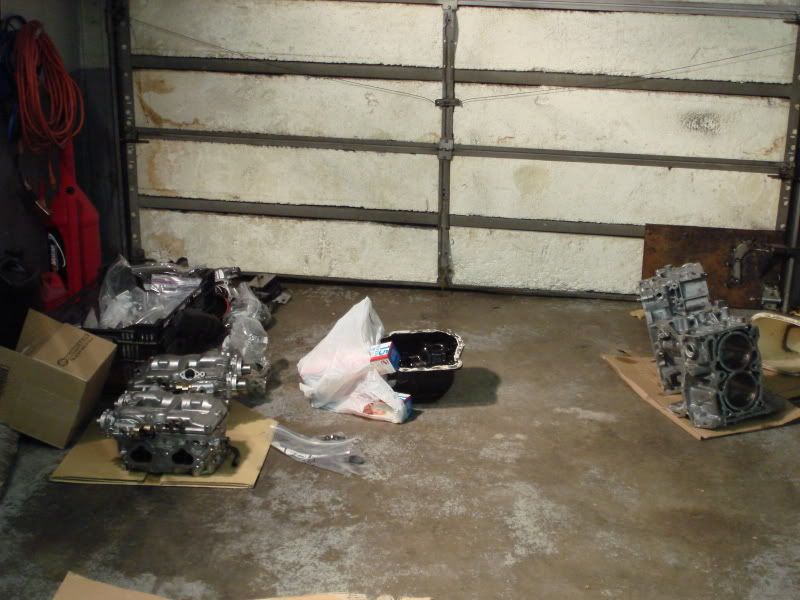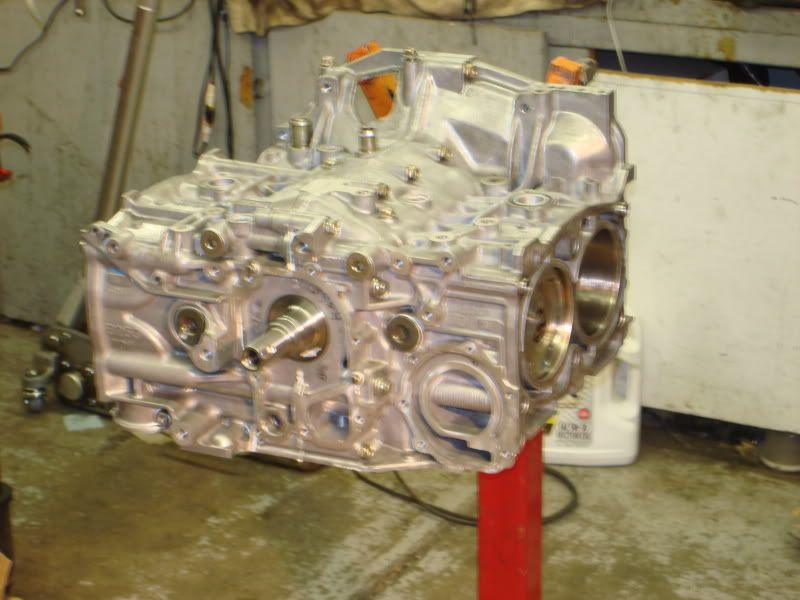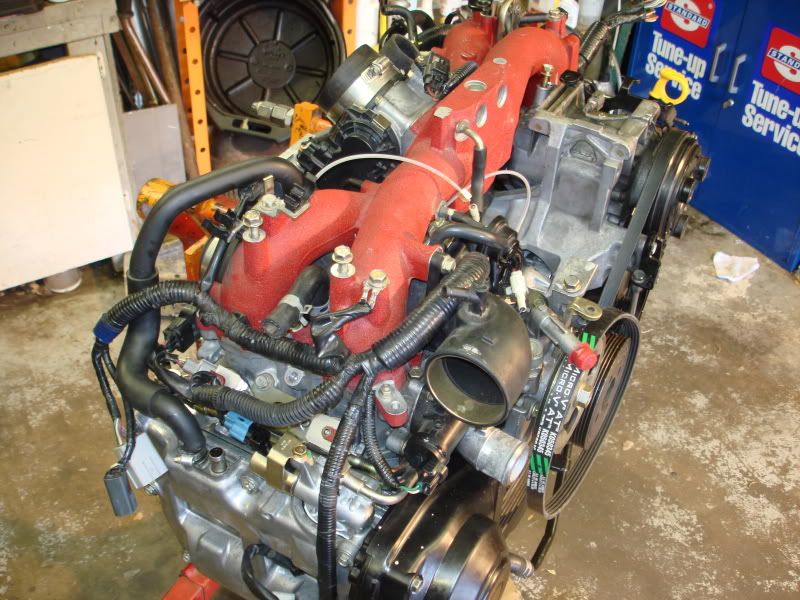 OK, that's it for the "pretty" pics for a while now, haha...on to the Leggy.
During the Halloween weekend, in the middle of the above build, we saw a Craigslist ad for a Turbo Legacy rally car with a list of mods. The ad said it was set up for rally-x, and that it had a leaking head gasket. What reeled me in though was that the owner would consider a trade for a wagon. I had just that in my posession, a beautiful '93 L AWD 5-speed we got for $500 during the summer...
Suffice it to say my better judgment escaped me, and the next morning we were limping an overheating car the ten miles to my house. It didn't have any bottom-end knock, and before it overheated I saw 12-13 psi on the boost gauge. My head cleared up once I got home, got out of the car and stared at it for a minute. "What have we DONE?"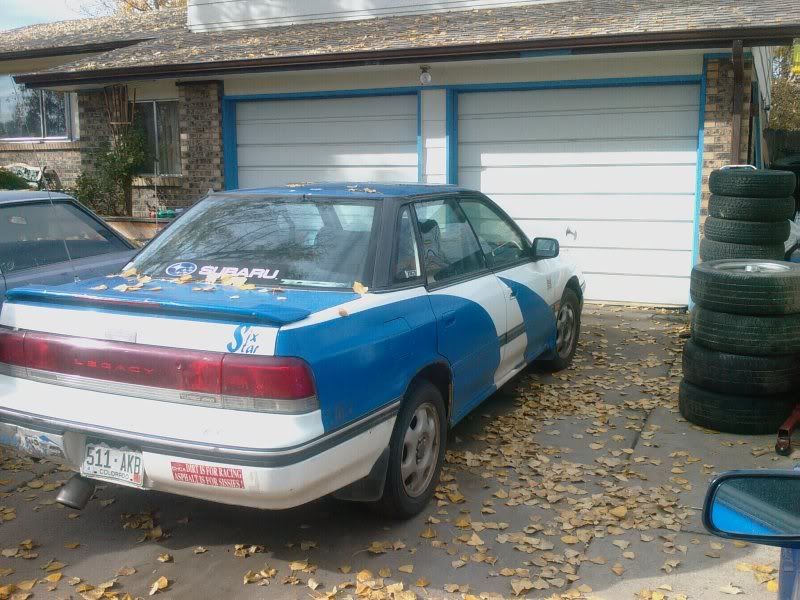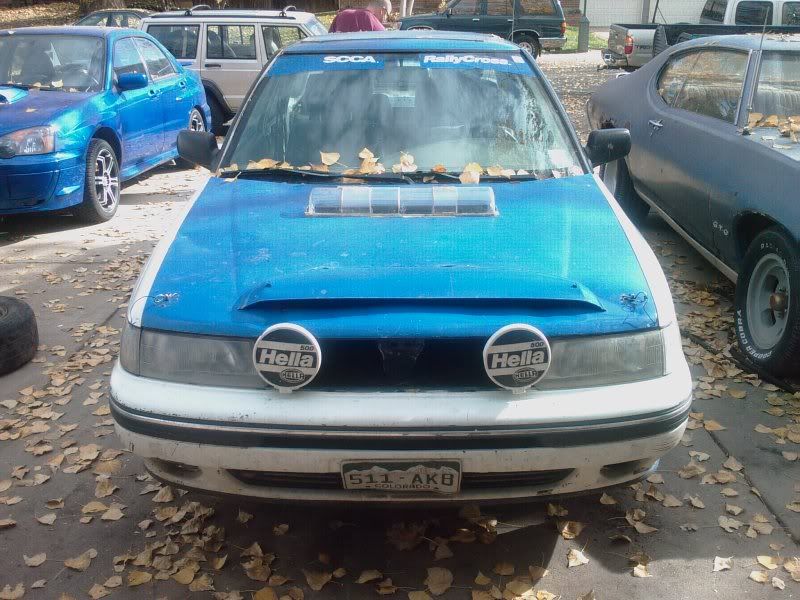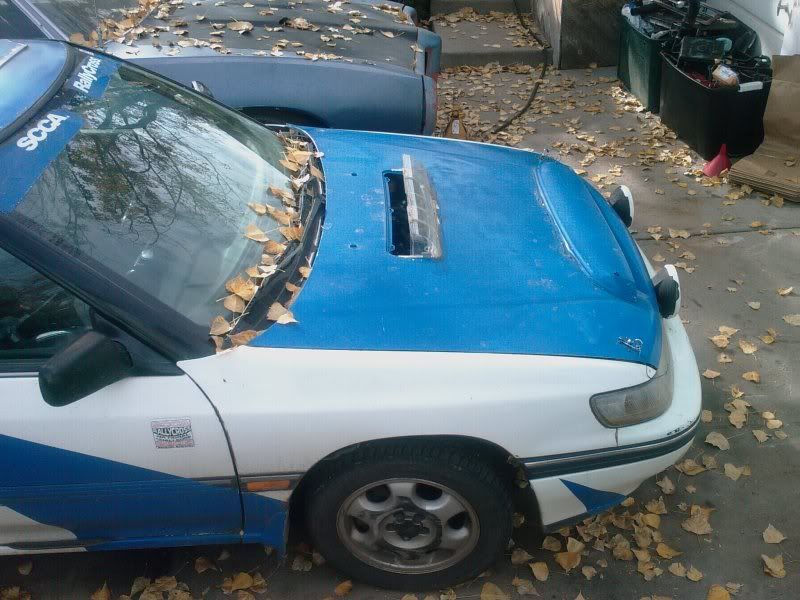 I found myself looking at the ugliest Legacy I had ever seen, and there's a lot of rough Legacies in Boulder County. My wife thought Rob and I were the dumbest guys on earth, and it was hard to make a good argument with her. I don't have photos of what the interior looked like that day, but all that was left was the (horribly trashed) front buckets and 4 ruined door panels, all flapping on the doors with no screws or clips. That and lots of garbage, busted parts, ruined tools and worse. No carpet, headliner, rear seats, console, or sunroof.
Right away I had to find
some
redeeming qualities, so I confirmed exactly what parts I could find on the car that were worth anything. There was enough to make me feel somewhat better:
-seemingly correct 5-speed with pull clutch, seems to shift okay
-3.90 LSD rear diff (out of a 91?) with a skid plate
-STi rear struts and AGX fronts with what I think are STi springs (they're stiff!)
-18mm front and 19mm rear sway bars
-drilled/slotted front rotors, Metal Master pads all around
-Correct 15" alloys
-TurboXS MBC
-TurboXS FCD
-front and rear strut bars (no idea what brand)
-the turbo hood from the car we traded him (LOL, I made him give it back to me)
...and of course, what we assumed (prayed) was an EJ22T motor with a VF11, in somewhat running condition.
I had to let the car sit in the driveway for a couple of weeks while I finished the STi motor, but no biggie, I thought...I'll slap some head gaskets on it and keep it running while we fix the body and interior up a little. The idea was to have a super-cheap SS to play in the dirt with, and to keep it all cheap and simple.
I know...go ahead and laugh, but there was no turning back once the wagon was gone, thus I have another project car...Hee hee!