Well,this is my life.As of the last 8 months this car has recieved all of my spare dollars that i have made-plus a little more,not to mention every spare hour of my time-plus a little more.
I aquired this car last year from the father of my late best friend who died suddenly of meningitis in August of 2004.This car was his favorite thing ever and for good reason,he was interested in rally and cars in general and was a great musical mind to boot,what i have done to his legacy is what im sure he would have wanted done-plus a little more.The car when towed to my shop was beyond what anyone in their right mind would have fixed.But I did.
It had been basically treated as an appliance by his remaining family and was an automotive "slut" for nearly 5 years,seeing everything a car can see in that time.Hackily repaired previouse body damage resulted in the front left crush zone/apron/strut tower are to essentially not exist (good thing im an ex body guy)
.Lack of oil resulted in the engine being seized,the car had over 100 dents,all fluids low or gone,and the interior was crap due to never being cleaned,plus his father is a painter and this was his work truck for some time!
So basically full of paint stains,dirty as shit,and wreaking of cigars would accurately describe the inside.Blown struts,brakes all junk,backyard retrofit of an XT exhaust and the previously mentioned seized engine would accurately describe the functionality.Scratches uncountable,minor rust here and there,house paint stains,melted bumper and previously mentioned countless dents would accurately describe the exterior....time to get to work.
This is my list of modifications and repairs as of now,i will point out my future goals later on.
1994 legacy turbo 5mt sedan,quicksilver metallic.
Body:
All stock aside from grill painted black and wrx scoop.
Total rebuild of the front end...imagine it,i did it.
Legacy central stickers
.
Compltely gone over repair work,all dents scratches and problems fixed.Then done in MS urethane basecoat clearcoat in the stock color.
Hours of wet sanding and buffing.
Engine:
Bored and honed .040 over.
Wiesco forged pistons.
Rebuilt stock heads.
440cc injectors.
TDO4 turbo from WRX.
07 WRX TMIC intercooler with custom made y pipe.
Stock manifold,heat wrapped.
Completely reengineered PCV system,F pipe delete and re route of everything.
Jecs MAF.
Greddy Blow off valve,custom mount plate.
Pretty much new everything.
Drivetrain:
5mt rebuilt a few years ago.
WRX pressure plate.
ACT stage 2 clutch disc.
Couple of new axles.
EXHAUST

:
3" bellmouth DP.
3" stainless borla mid pipe.
Matching 3" borla stainless muffler w/ twin tip.
Brakes:
All stock but brand new everything exept for 2 of the calipers.
Suspension:
KYB GR2 struts on all four.
Godspeed rear adjustable lateral links.
Whitelins swaybars on the list for ordering.
Electrical:
Innovate wideband o2 and guage.
Boost guage.
Revtronix stage 2 chip installed.
Rebuilt engine harness (original was crappy and brittle.
Before i go on here are a couple of teaser pics of how she sits as of today!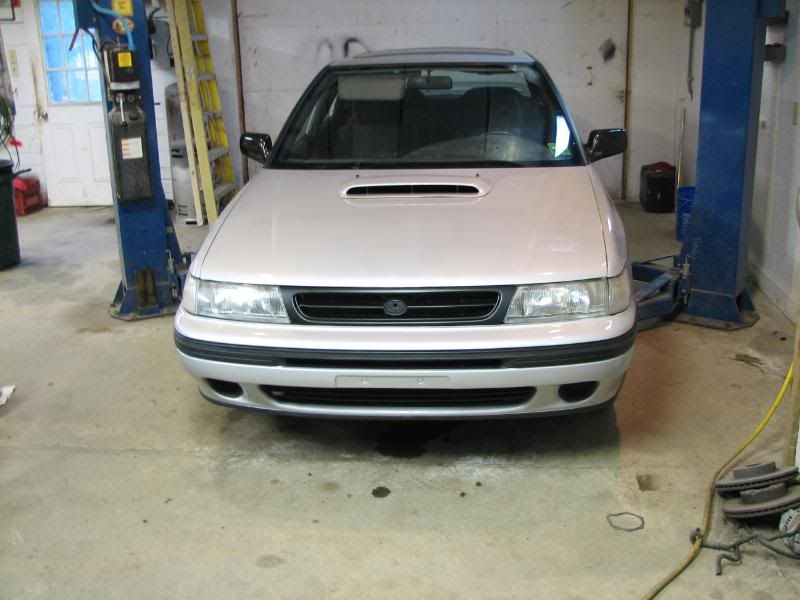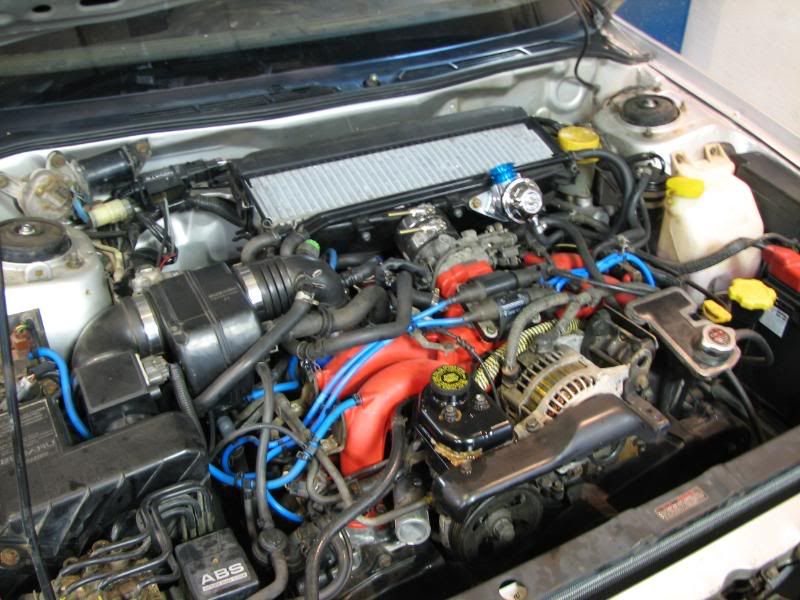 So i decided to start with the front left body work unfortunately i really suck at taking before and during (and sometimes after
) pics.But this is what i started with.
Here are some random engine pics.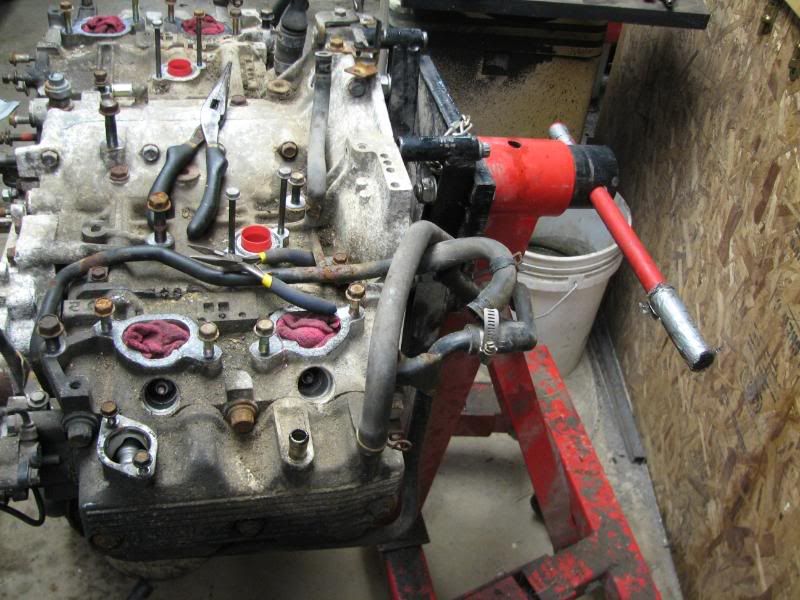 Here is the block after machining and some pics of pretty new parts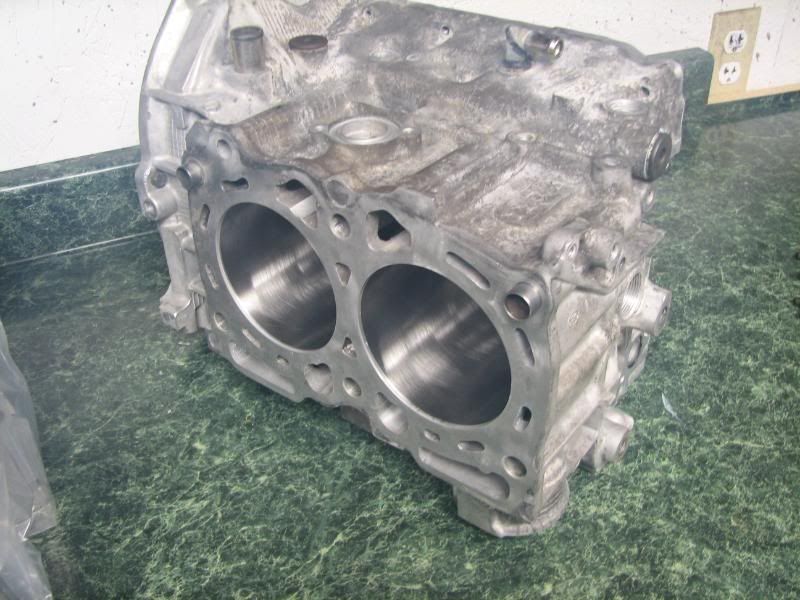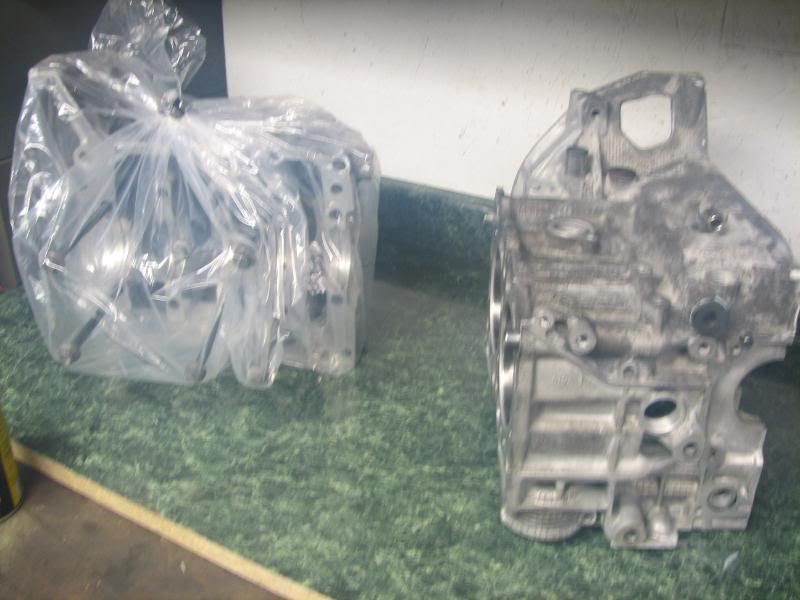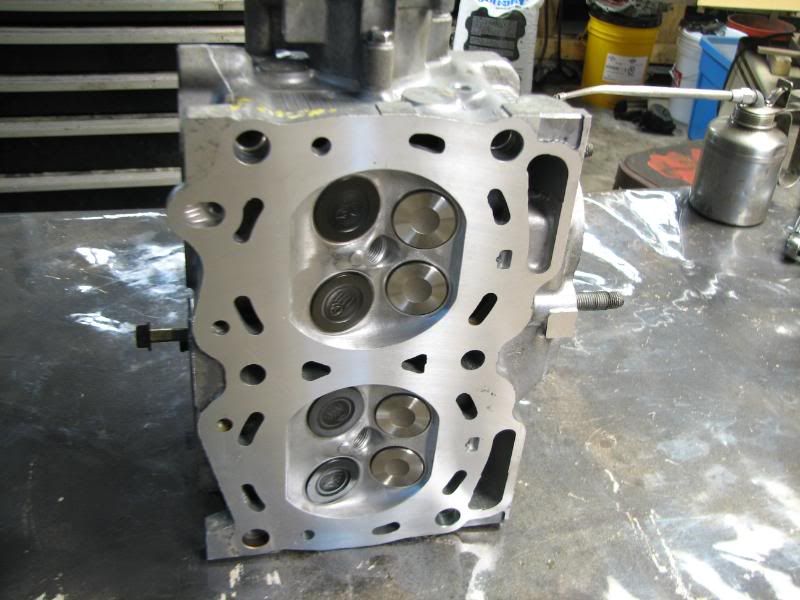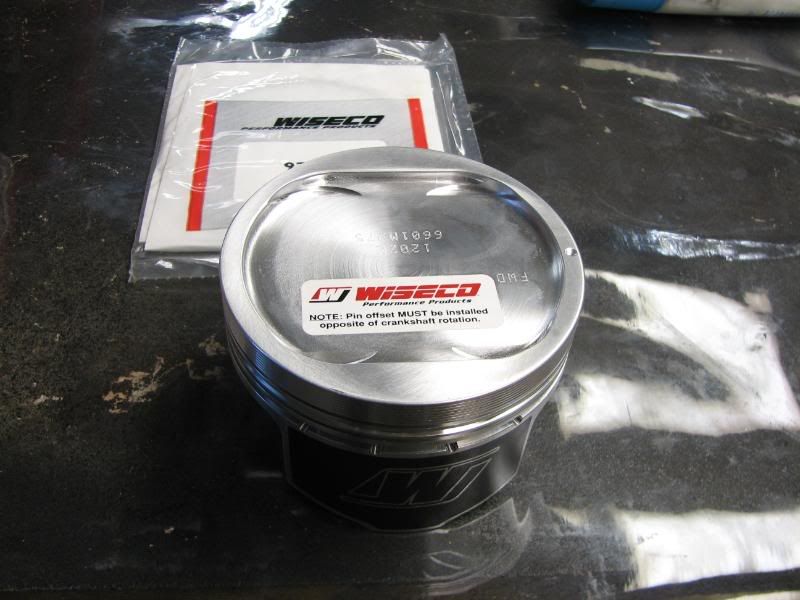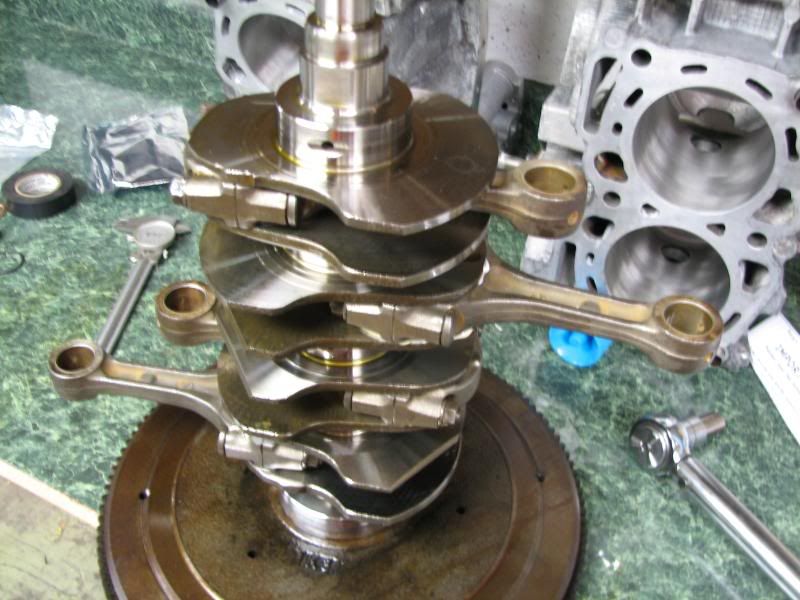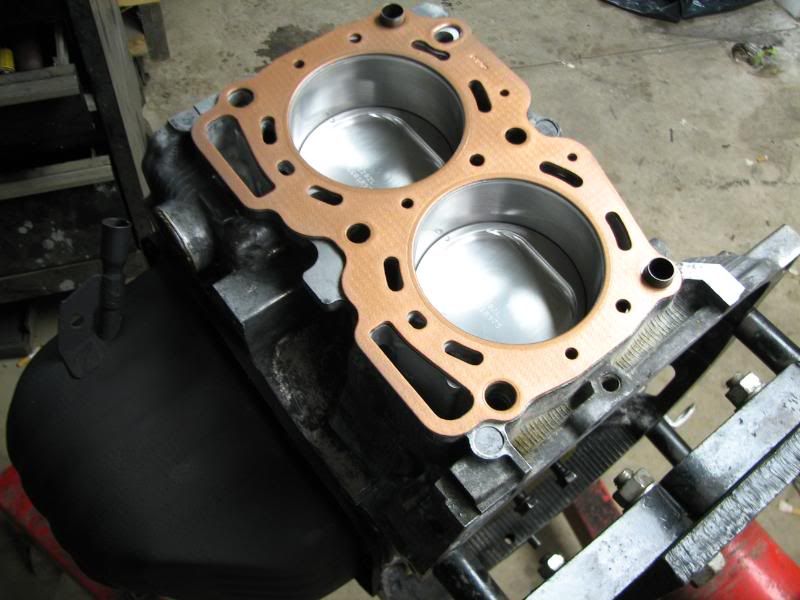 Coming together nicely: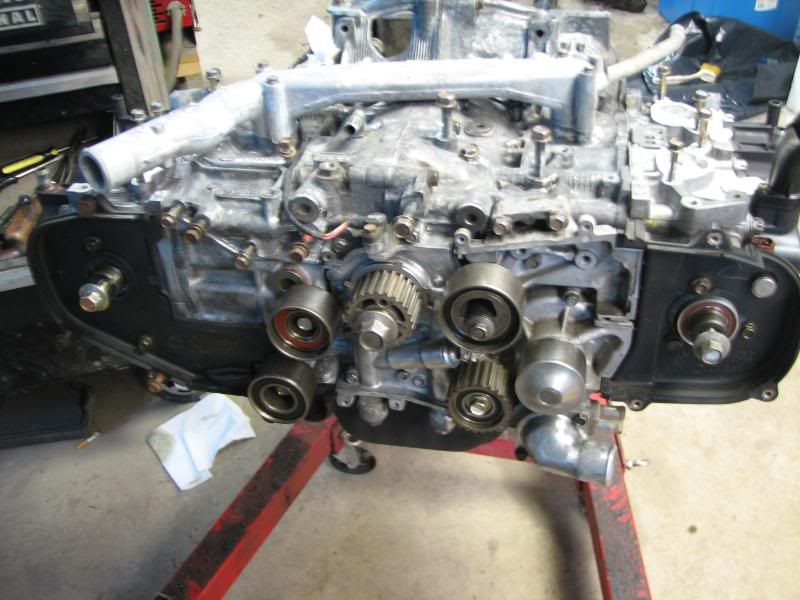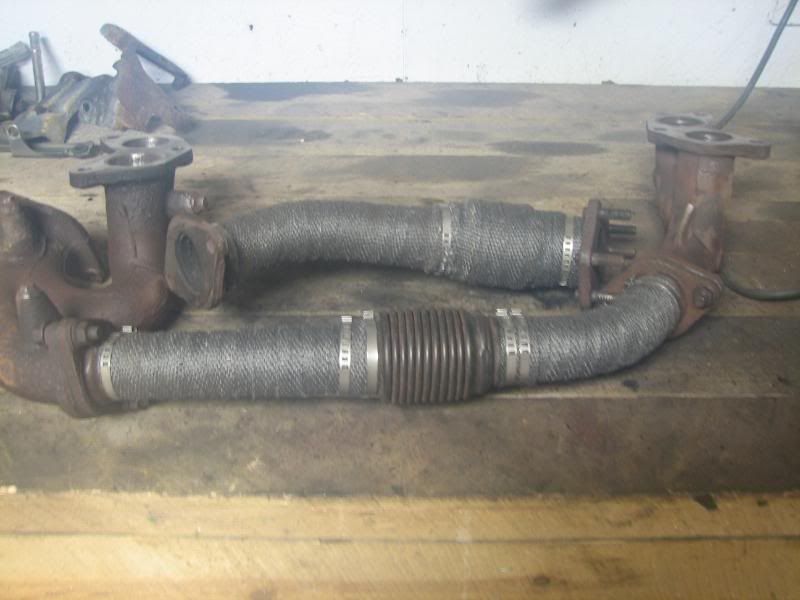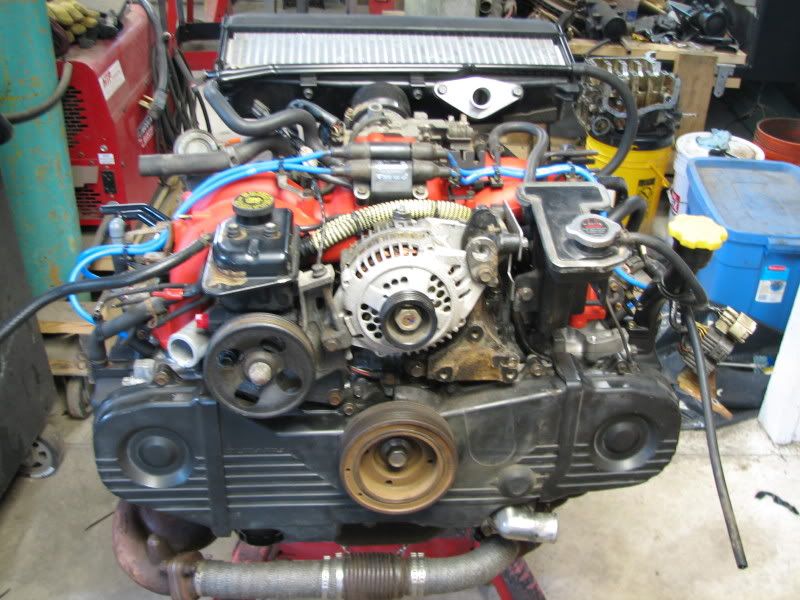 Check back,more to come soon!!