Took me a month or so but I finally finished replacing my front wheel bearings after putting new axles, ball joints and tie rod ends on the front. I couldn't get the outer race of the bearings out of the knuckles with my 20 ton press (might have been doing it wrong after watching a youtube video) so I dropped them off at a shop and had them press them out. I'm told you can also weld a bead around the insides of the races to shrink the race so it comes out.
For this job you will need a good press, LARGE bearing puller, snap ring pliers, bearing races driver kit and other misc hand tools everyone should have.
I could have taken a lot more pictures but I forgot. Sorry. Here's the bearing puller. This was was just slightly too small for the job. The nuts were only threaded on halfway on each side but it worked. This was part of the harbor freight bearing puller kit. Comes with a small and medium puller but they also sell a large bearing puller seperately but it's like $30 by itself. You could get this kit and replace the bolts with longer ones and be fine or just thread them halfway like I did.
Air tools speed up the job a lot.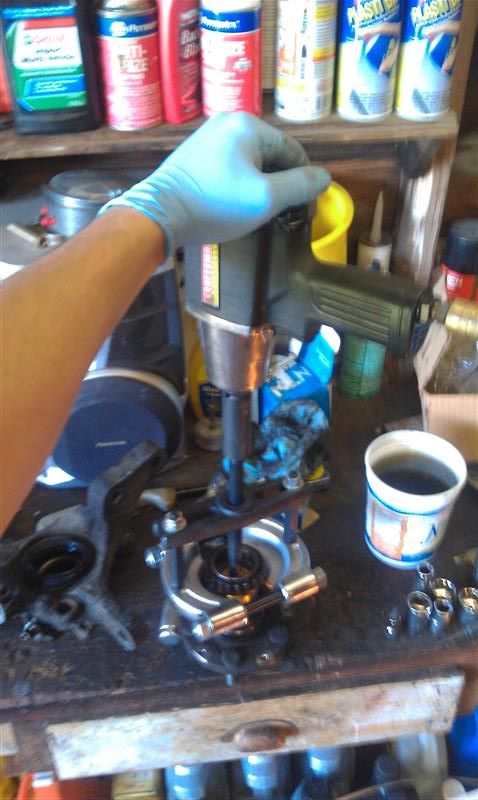 Bearing removed. Bare hub. Clean this up nicely and don't forget to install the new seal before the bearing. I removed the ABS rings from mine since they make the job more of a pain in the ass and I no longer have ABS. The dust shields were back on way easier without the rings.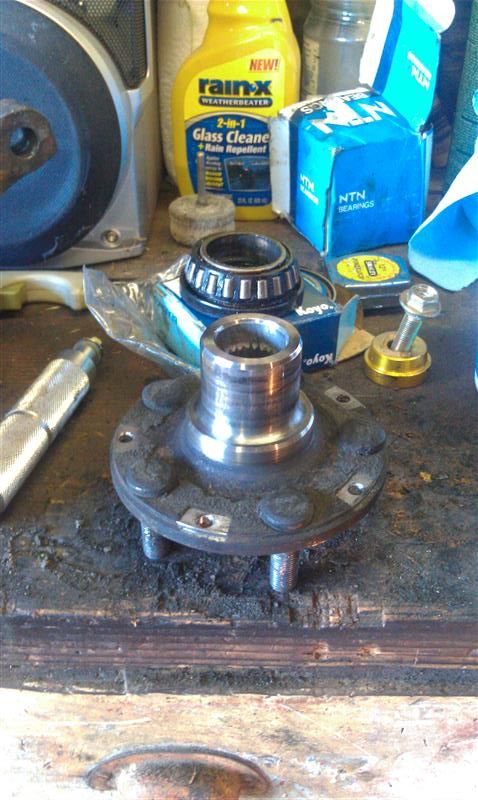 Here's some damage to the outer race of the bearings that I found which was probably from the bearings breaking down or some previous owner messing them up installing them?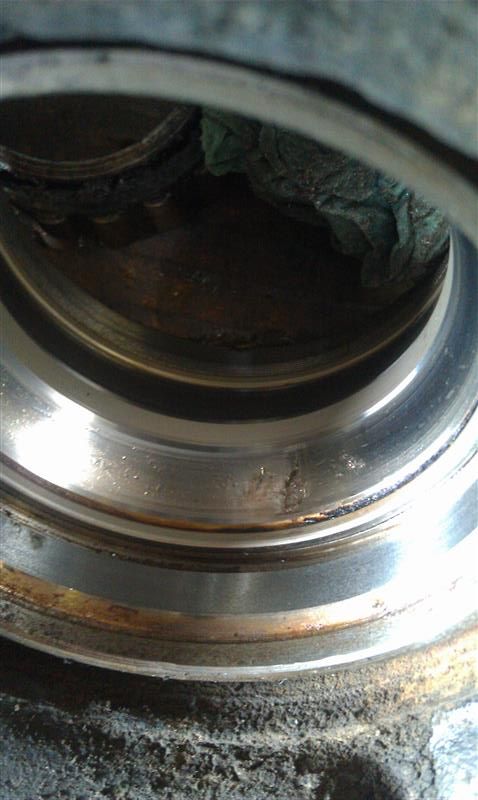 New race pressed in and ready to assemble.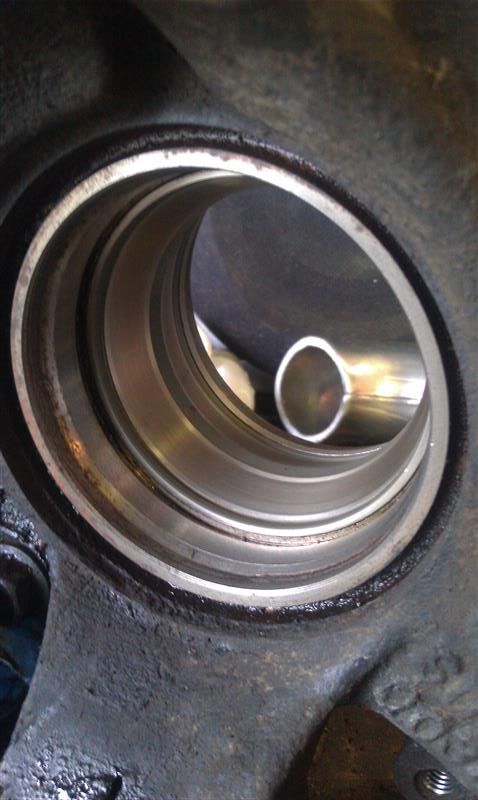 I did not add any grease to the bearings because I remember reading a thread on here pointing out how adding grease to these subaru bearings ruins them. I did pack the seals with grease so that may be the same thing but the FSM said to do so...or maybe the picture was just saying to grease the inside lip? Oh well. We'll find out how it works. Here it is all pressed back together with new seals and new bearings. The fronts have 2 seals the rears have 3 seals. It looks dirty in this picture but it's not, that's only the synthetic grease from the seal.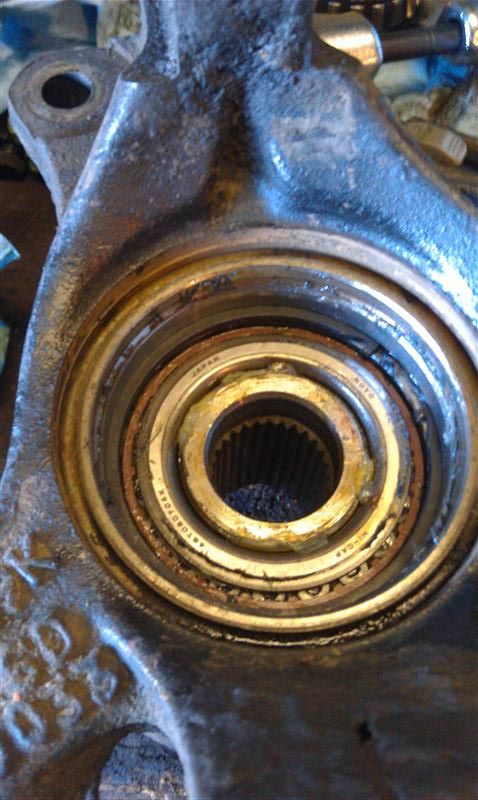 Buttery smooth driving now! OMG is it nice. It sounds like there's a faint bearing noise in the rear now but I'm not sure. So much better. My 2nd (successful) wheel bearing job! Yay. The first was last week haha. The metro was losing a bearing quick in the rear. Super easy job. 100X easier than the subaru. Just unstake the spindle nut and pull the brake drum off. Grab a hammer and punch and tap the bearings out and then tap the new ones in and back together with new grease. Under and hour.
Anyways, I used WRX koyo bearings and seals. Bought them for a good deal of like $140 for all four wheels, seals and all off nasioc a few years ago. They're oem bearings just not from subaru.
I also had the machine shop make me a new spacer for my driver's side front strut. The previous owner apparently had them apart and lost one. It caused the top of the strut shaft to stick up higher on the driver's side and I didn't notice it for a long time. Also causing that side to sit lower. Tein said it could take months to order from japan so I put it off for a long time. I'm glad to have that fixed now.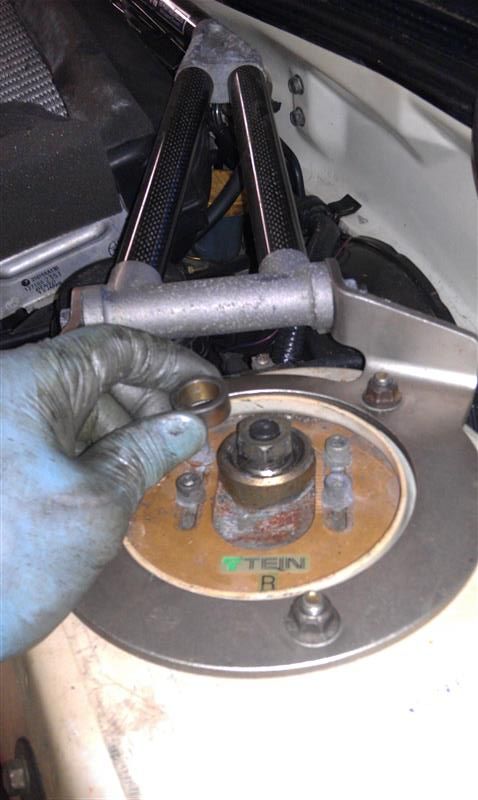 I would also like to share an amazing product I found. Evapo-Rust and it's sold at auto parts stores or for cheaper at harbor freight tools:
http://www.harborfreight.com/http-www-h ... -html.html
This stuff is supposedly non-toxic and can be used to remove rust from anything, including gas tanks! The best part is you can keep using it over and over again for years. Eventually it won't work as well but supposed to last a long time. I tested it out on some sockets my stupid cat pissed all over and rusted badly. Almost all the rust was gone overnight! Doesn't even have a strong odor.