I'm going to try to finally post some updates on the forum including a write-up or two on a couple mods I've done to my car. I don't have the kind of free time I used to have and these things take a lot of time to post. I have a ton of pictures to upload and most are on my PC. They probably won't be in chronological order, but oh, well.
First things first. I did not actually fix my ecu codes problem. They came back again and sometimes my car still has no power and feels like it's running on 3 cylinders even though I've confirmed all 4 are firing by removing spark to each cylinder one at a time. I originally thought this was due to a faulty coil pack but then I converted to coil on plugs from GD WRX and the problem remained.
I was watching an EricTheCarGuy Q&A video today and he mentioned that if your charging system (alternator, battery and wiring) is not putting out enough voltage it can cause all kinds of electrical problems. Can it cause the car to have no power (I think, yes) and idle very rough? Can it cause sensors to throw codes? I am pretty sure the alternator is not working well and the battery is way too small and struggles to turn the engine over. I'm going to replace both.
So that takes us to the car's current state. It's torn apart. Dash is out, engine is out, the whole front end is apart. I started taking things apart to trace the whole engine harness and test every wire for shorts or damage and I have found some damage and solder jobs that need replaced with a good solid crimp job. Then I got dreaming and decided to pull the engine, swap in en EJ22 block, 850 CC injectors with top feed parallel fuel rails, front mount intercooler, NA scoopless hood and a different ECU setup. Might be an ESL board for live tuning or maybe megasquirt? I know there's more power to be had even from my current setup but robtune won't support what I'm after and that's 350+ CHP.
I'm also removing anything that isn't being used anymore. Things like, ABS wiring, Cruise wiring and their computers, etc. I'm going to weigh it all for fun to see how much weight is lost.
Here's some pictures I snagged off my phone from recent happenings.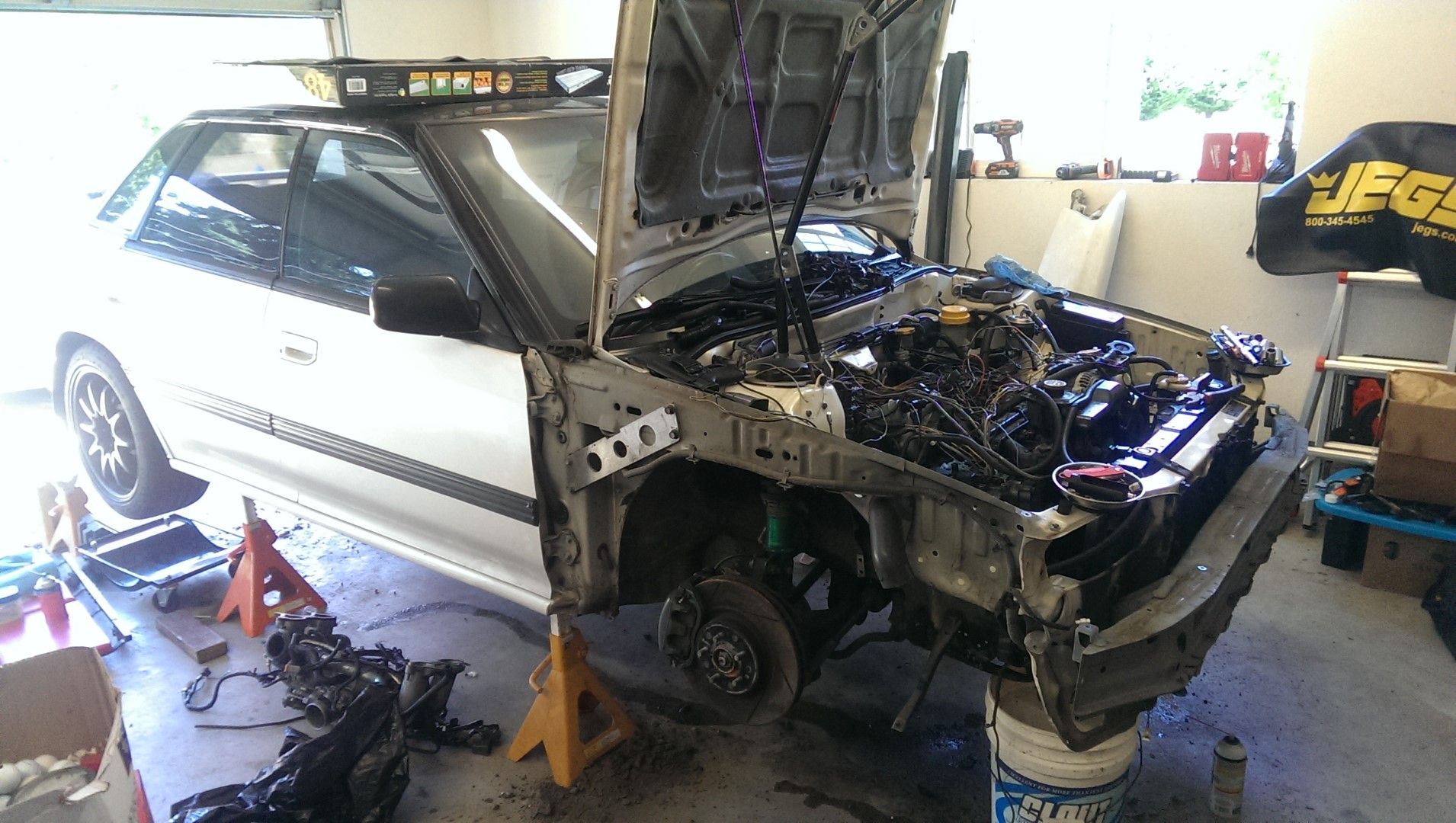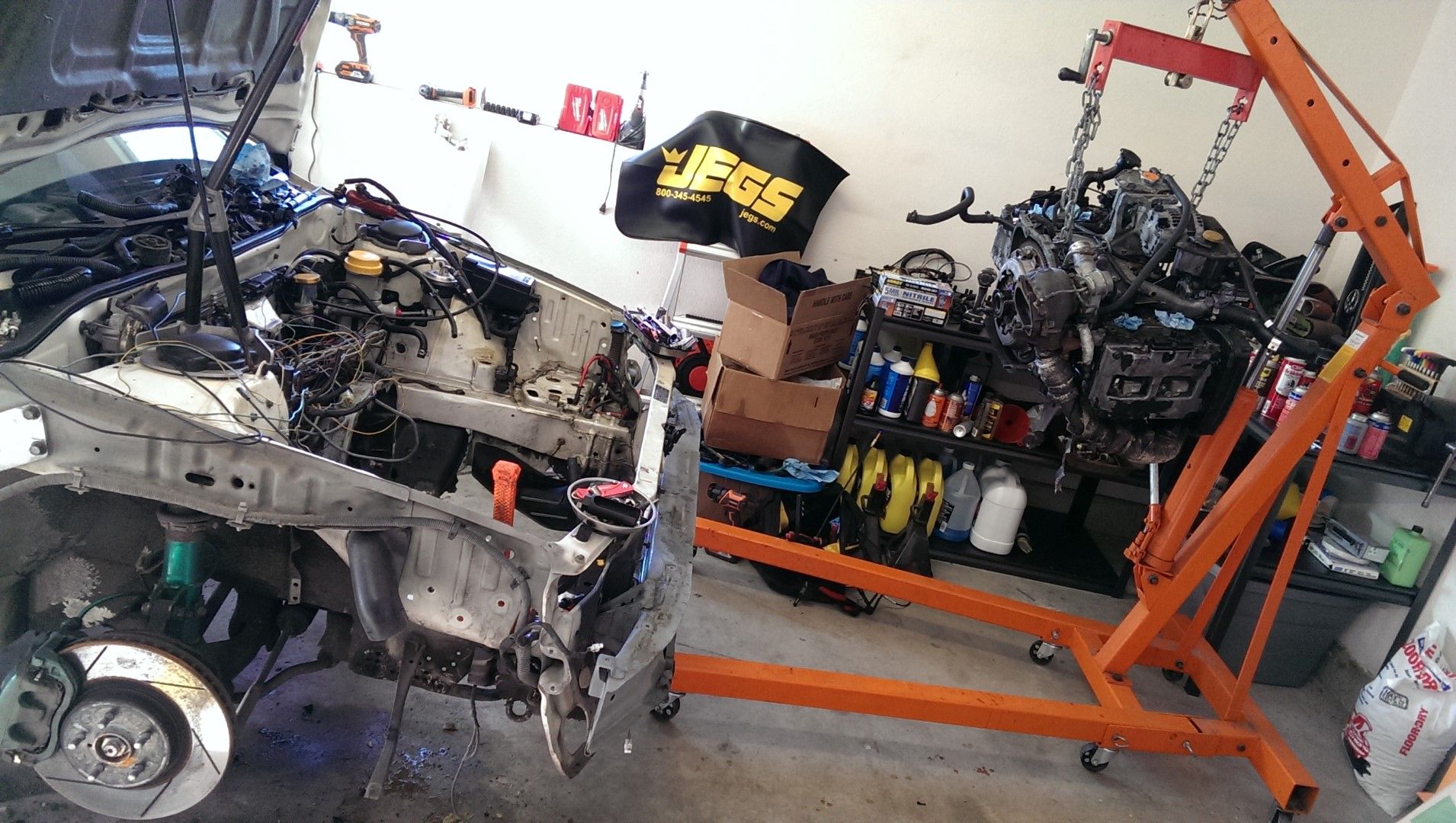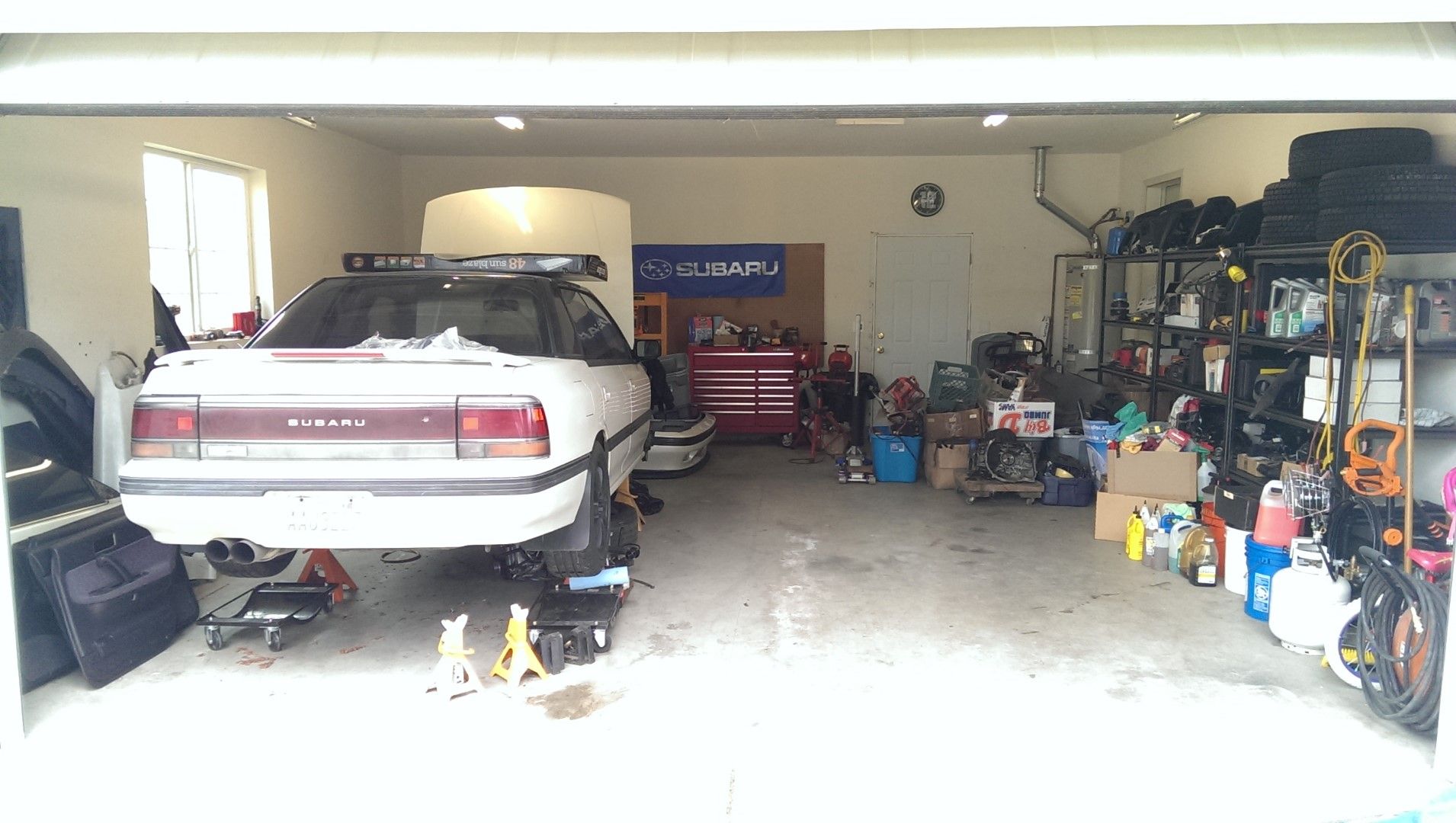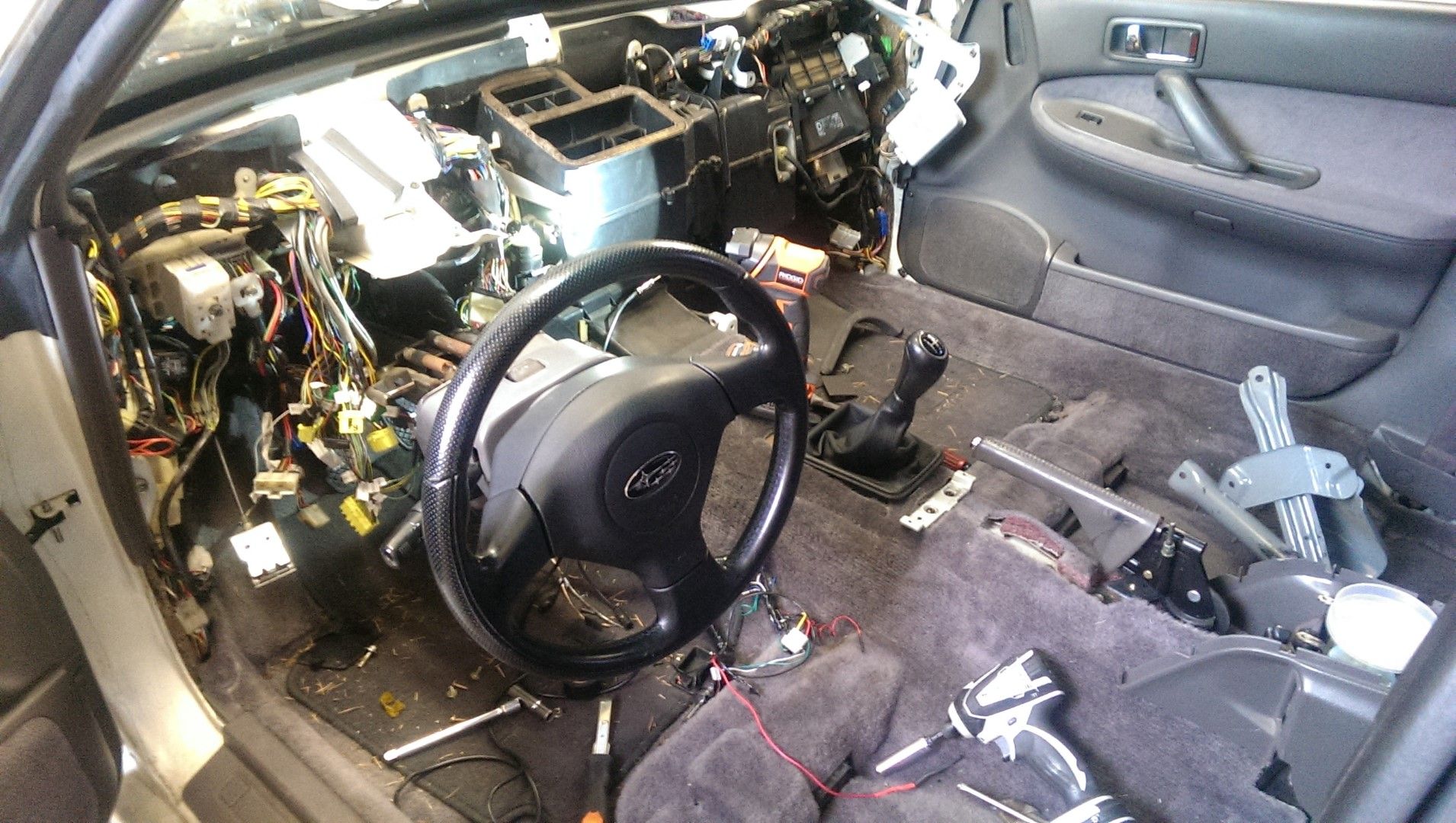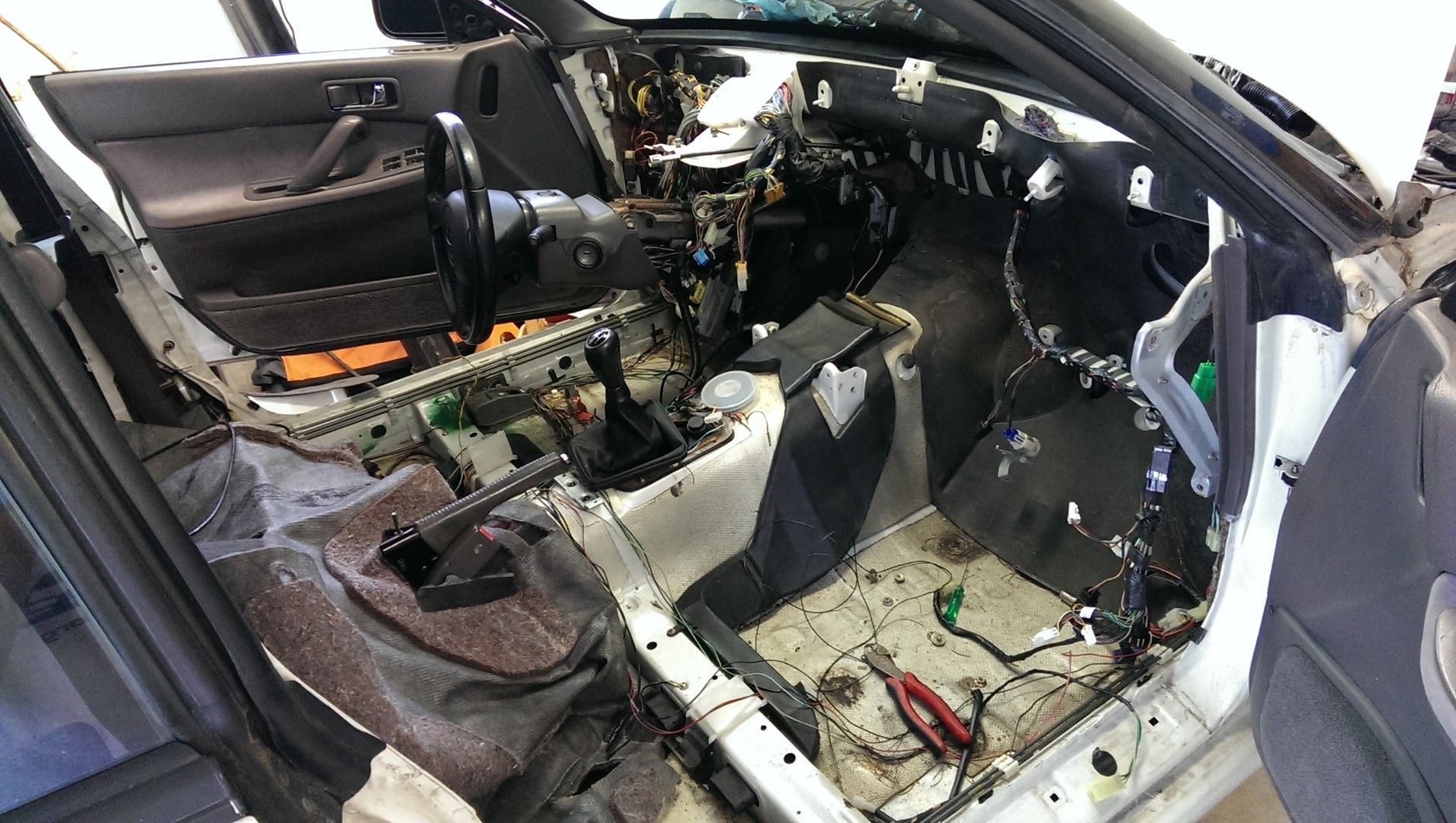 Cool little depinning tools for electrical connectors I got from the beaver racing japanese motorcyle website.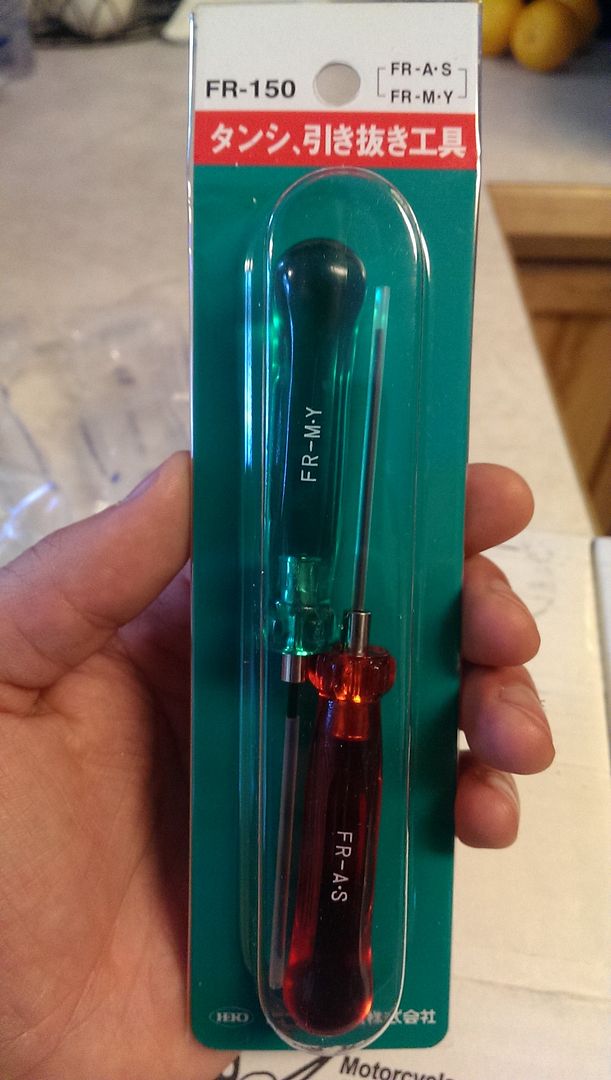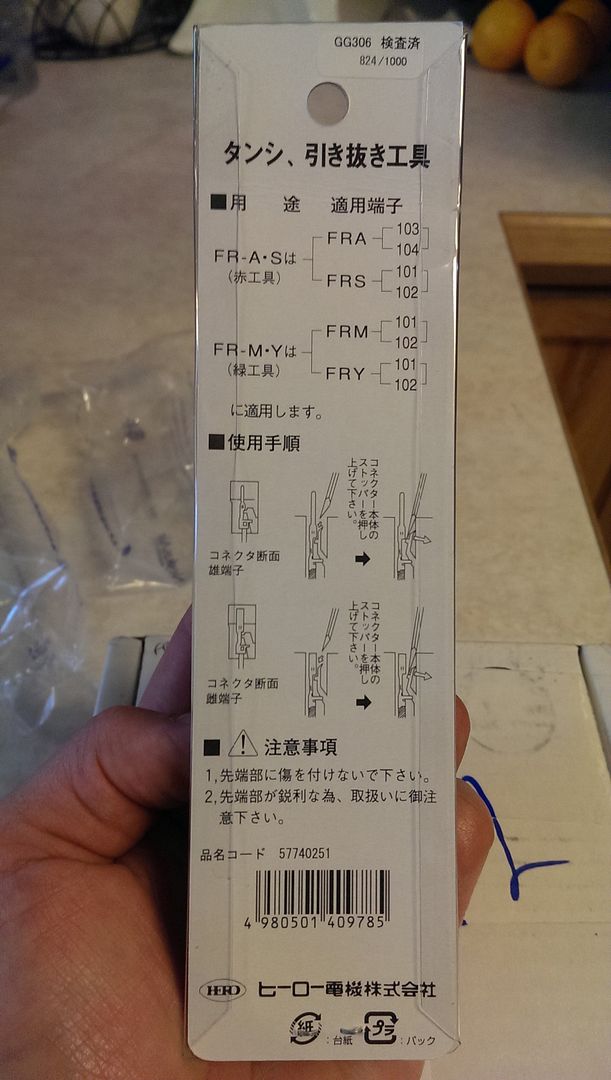 If your high beams quit working or sometimes shut off for a second or two look under your dash kick panel area for this connector. Mine burnt up and I couldn't figure it out for years but I think this was it. Anybody have these connectors with some of the wire length intact I'd love to buy both male and female sides to fix mine.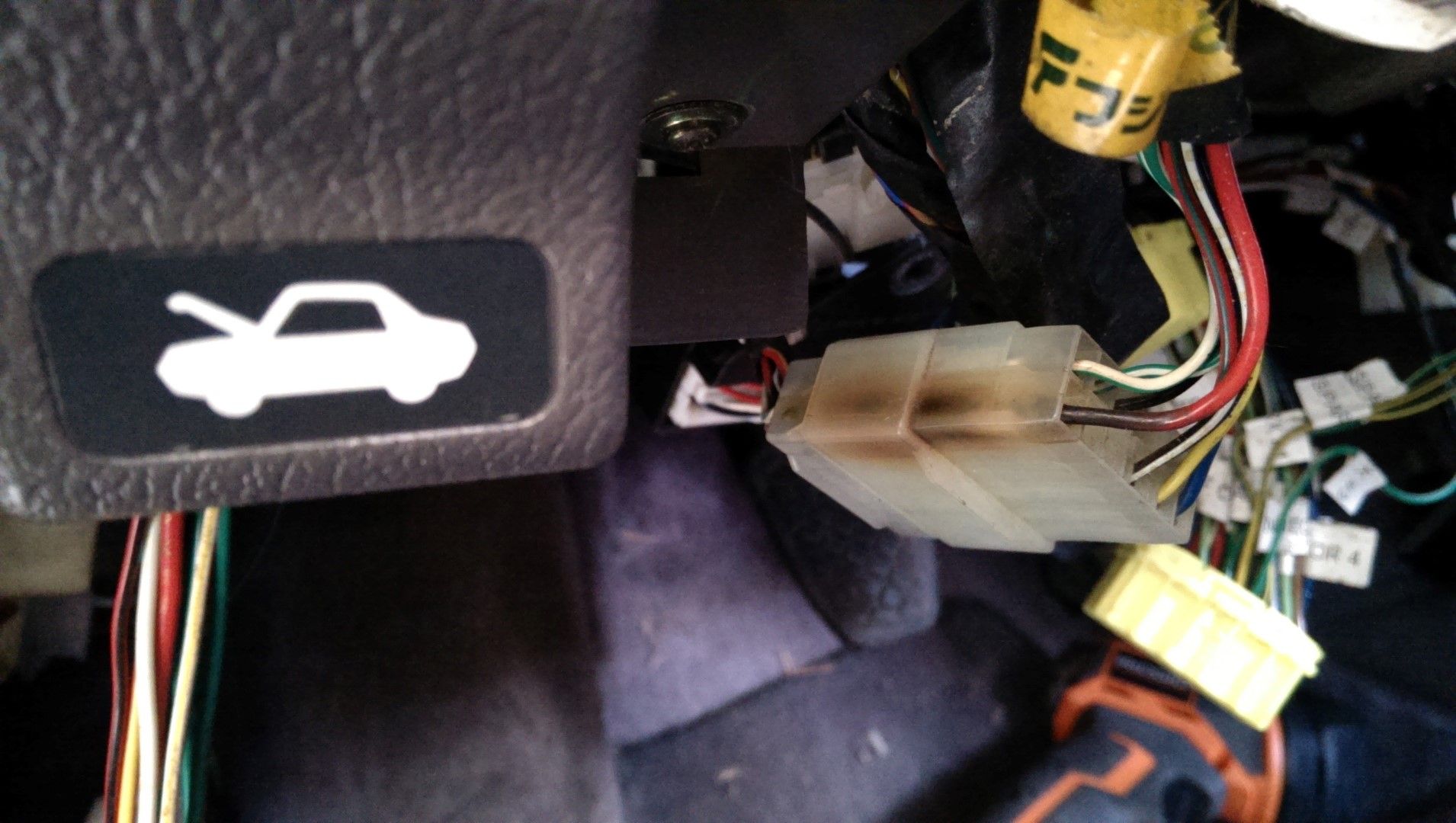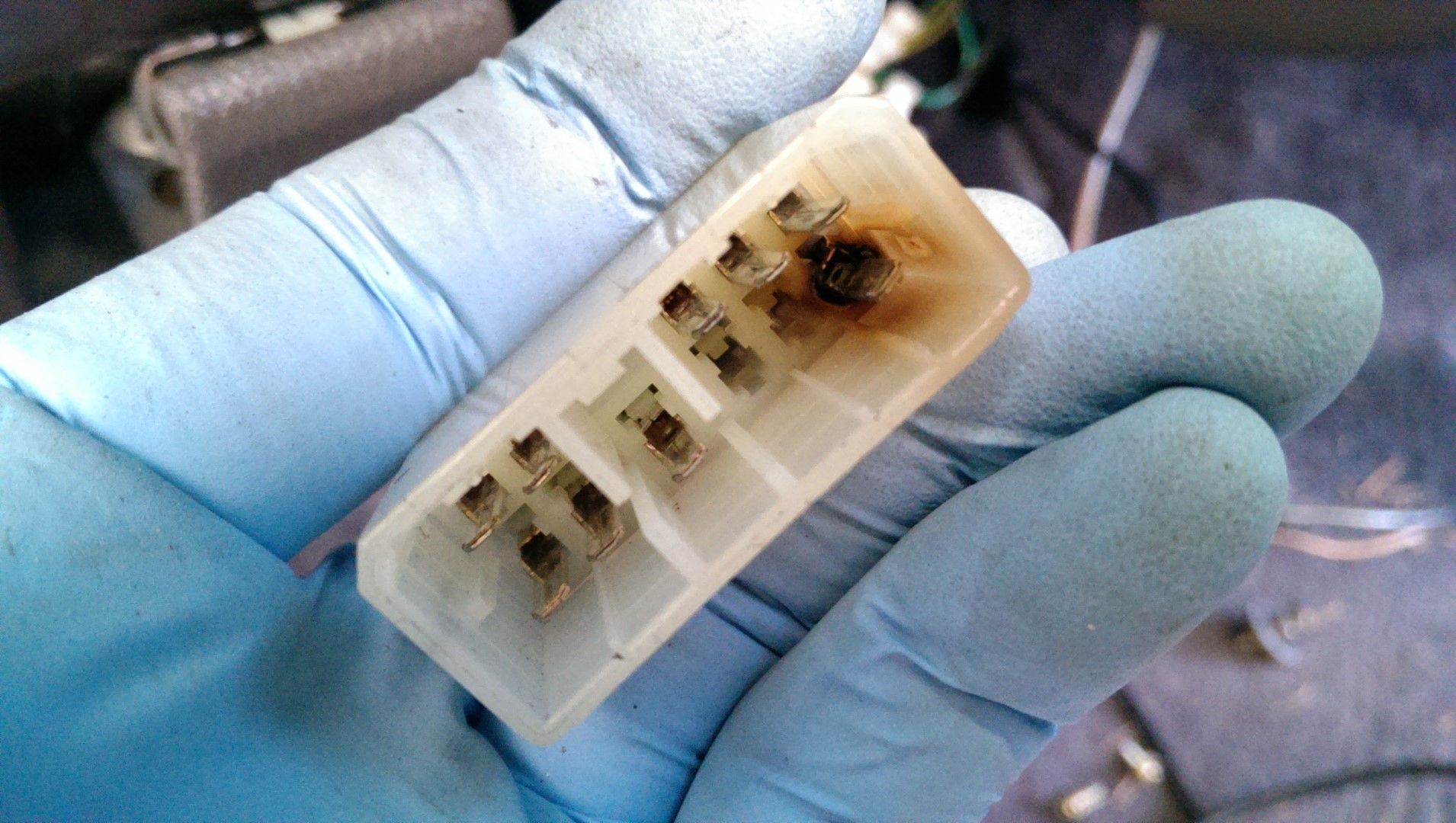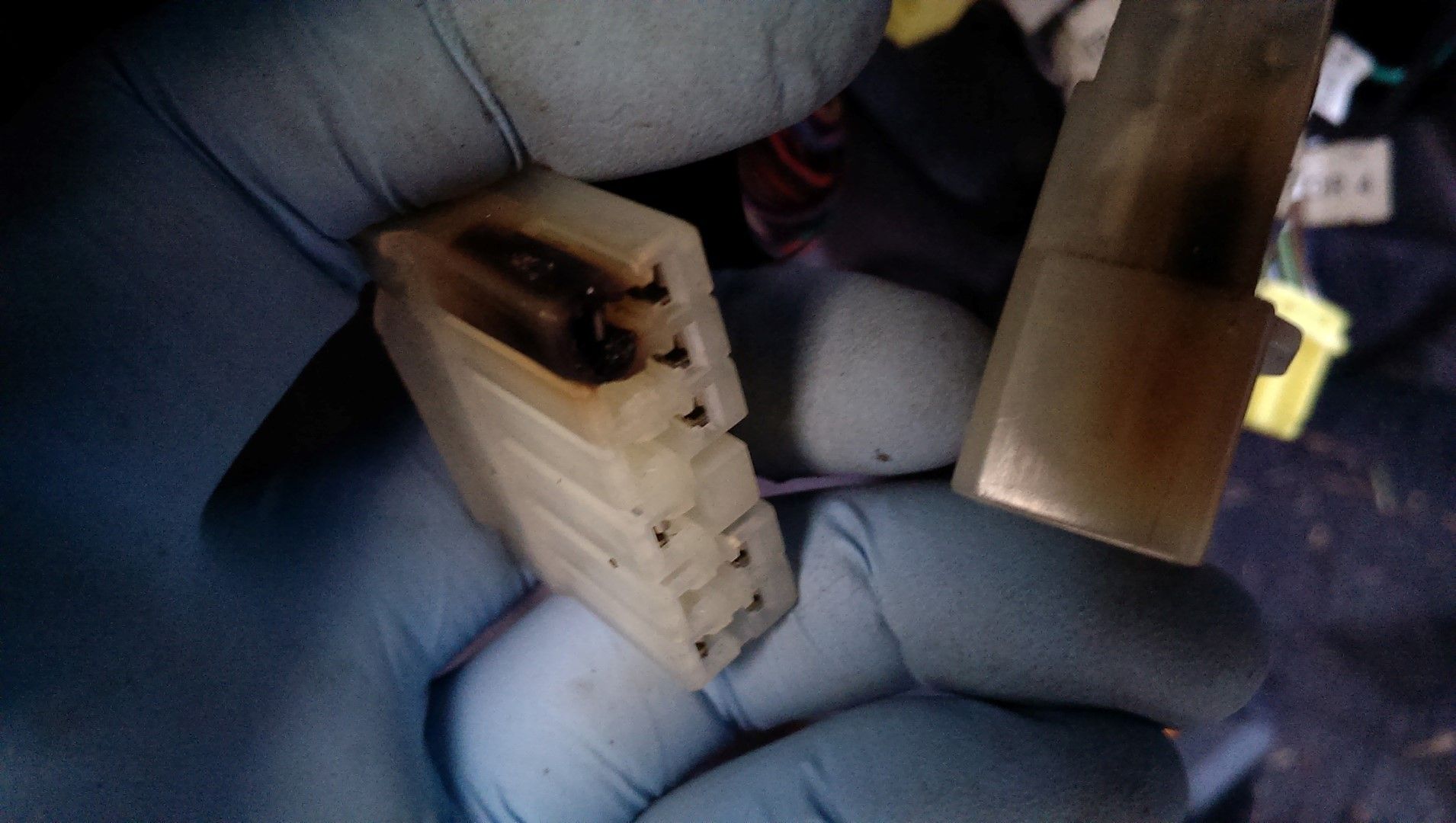 Fresh new timing hole cover.