Made some progress yesterday!
Machine shop wanted $70 to modify my BPV adapter plate by cutting the pipe off of it and welding a threaded tube into it and selling me a 90 degree brass pipe to thread into it. I just couldn't justify spending that kind of money for someone to do something I'd rather do myself. Plus the tools I bought to do the job I'll probably end up using again some time down the road.
Had some 1/4" aluminum left from when I fabricated the throttle body spacer. 3/4" brass pipe from Lowes in the plumbing section. 3/4" tap. Also 3/4" Hitachi metal bit from lowes (not pictured). WRX ebay BPV adapter plate for reference. Came with a plastic plug that doesn't even come close to fitting in. CAn only guess it goes in a large hose for some reason. Also came with a threaded tube about 1" long. Not idea what that's for.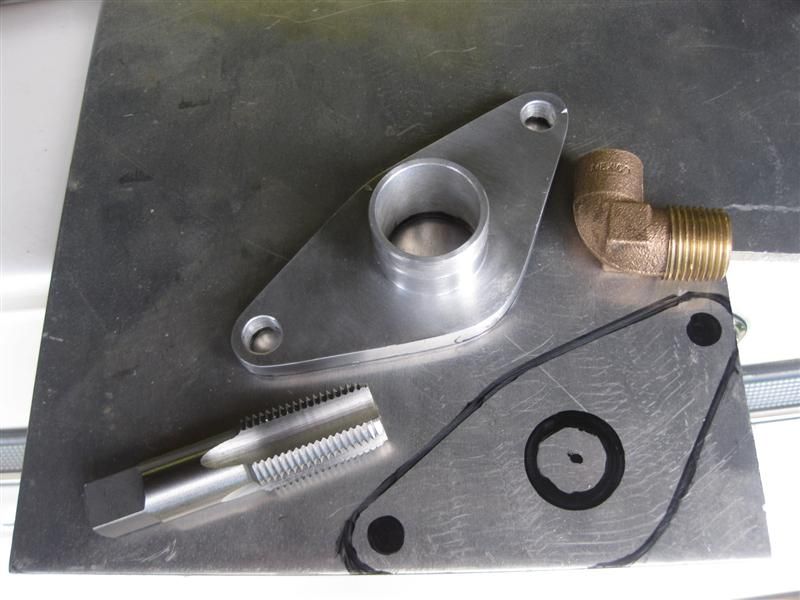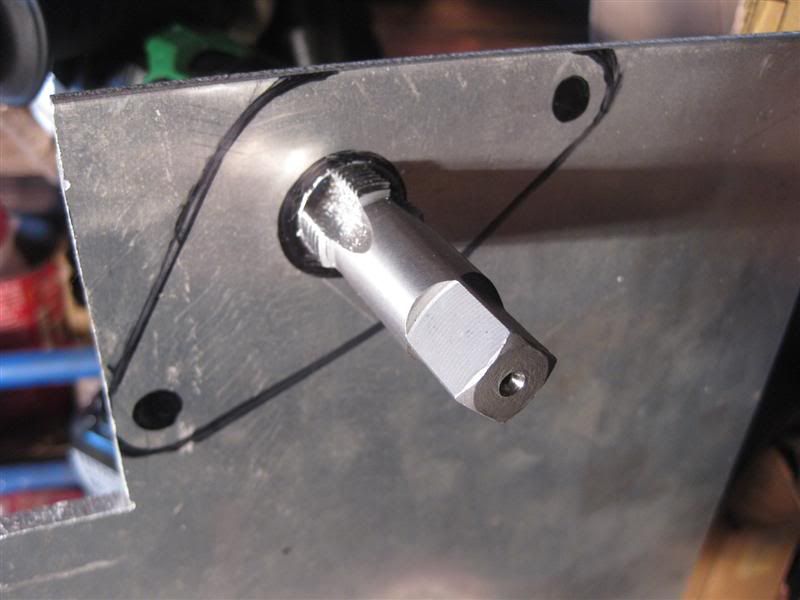 Done cutting and sanding.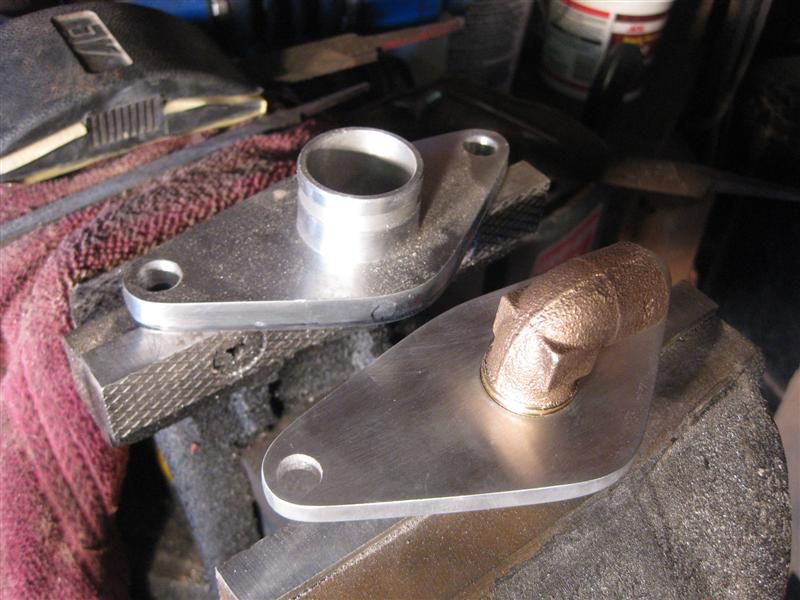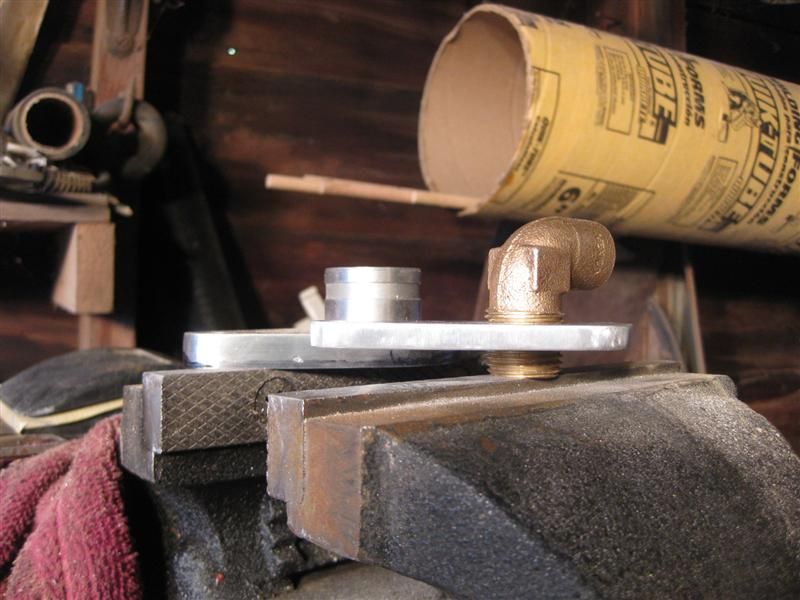 Test fit. Only bolts I could find were left over from my EJ20H throttle body and they were way too long.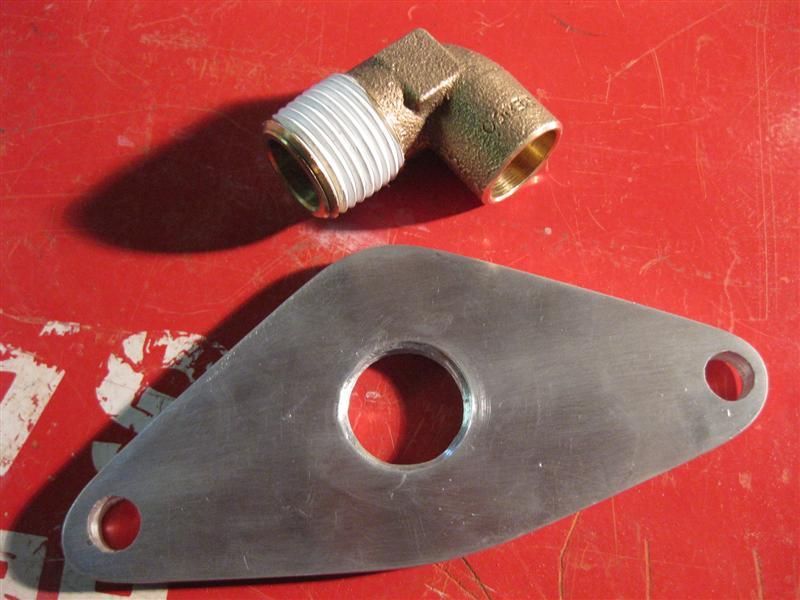 Badass hacksaw I just got.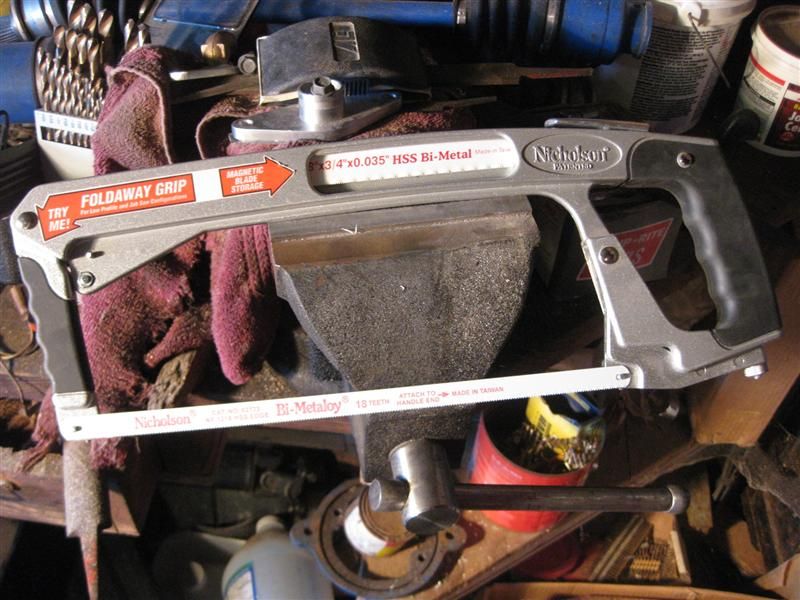 Turns out not only are the bolts too long but the threading stops way too soon and after cutting a couple I realized they wouldn't go in far enough so I had to take my die tool and run the threads up to the head. Then cut them to length with the hacksaw. Worked excellent.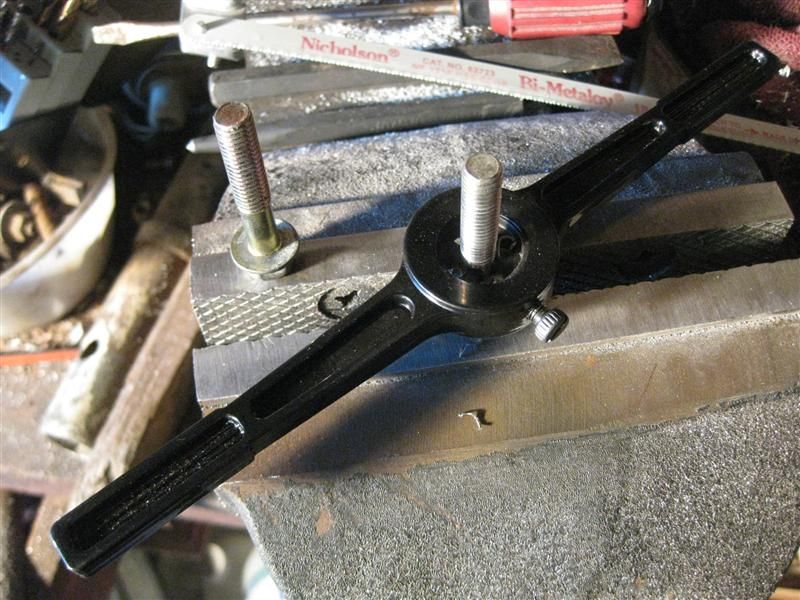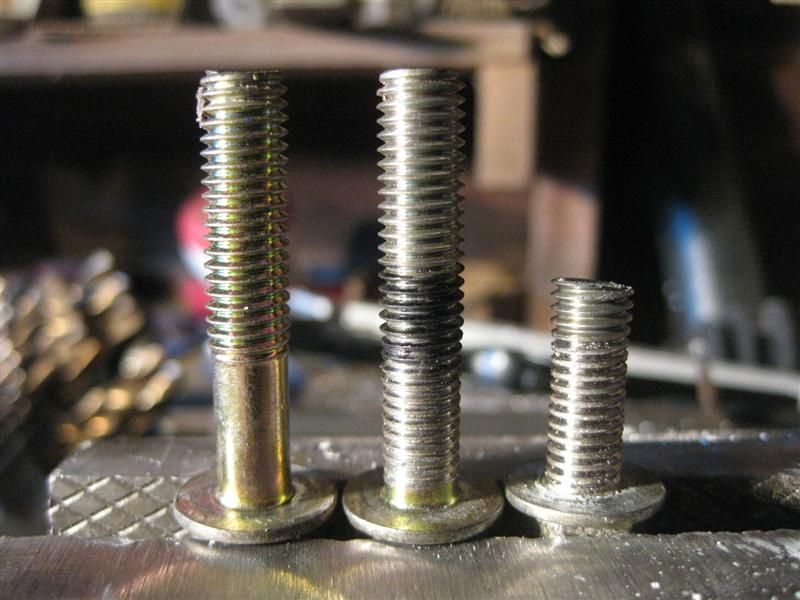 Intercooler is all plumbed up. All the T-Bolt clamps are tight and the new BPV plate is bolted down tight. Airtight, I hope.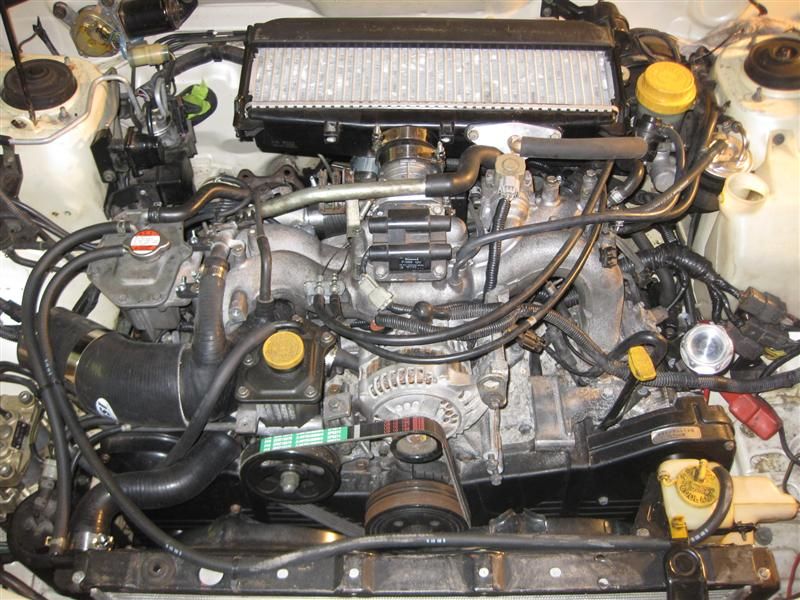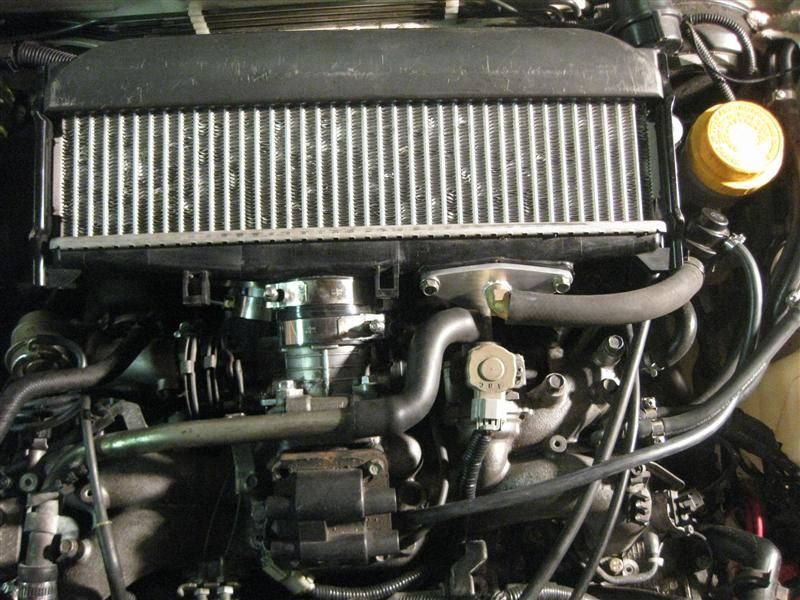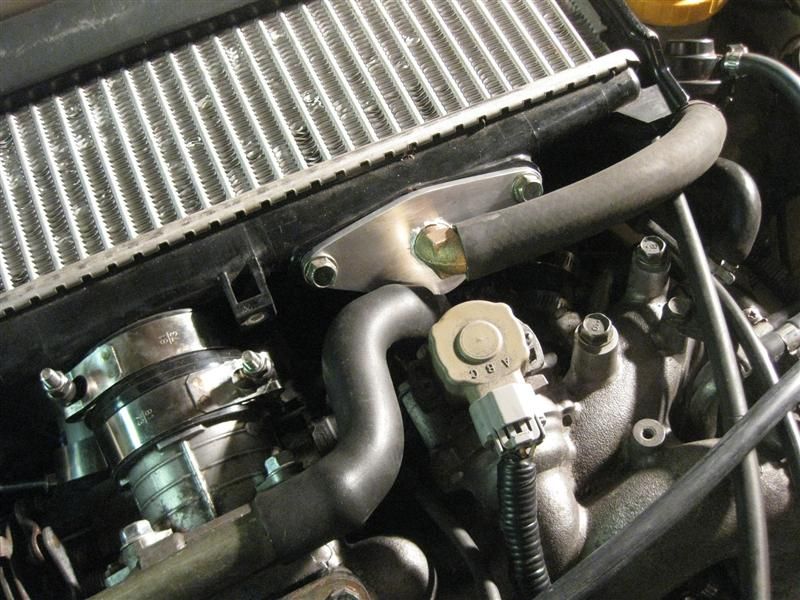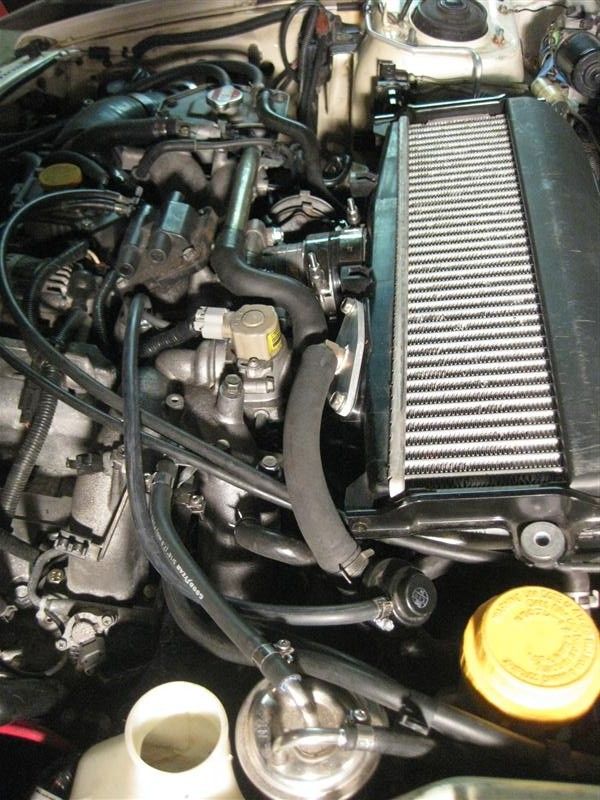 Walbro 255 with GC install kit $95 shipped
http://www.walbro255.com/255-lph-high-p ... 59801.html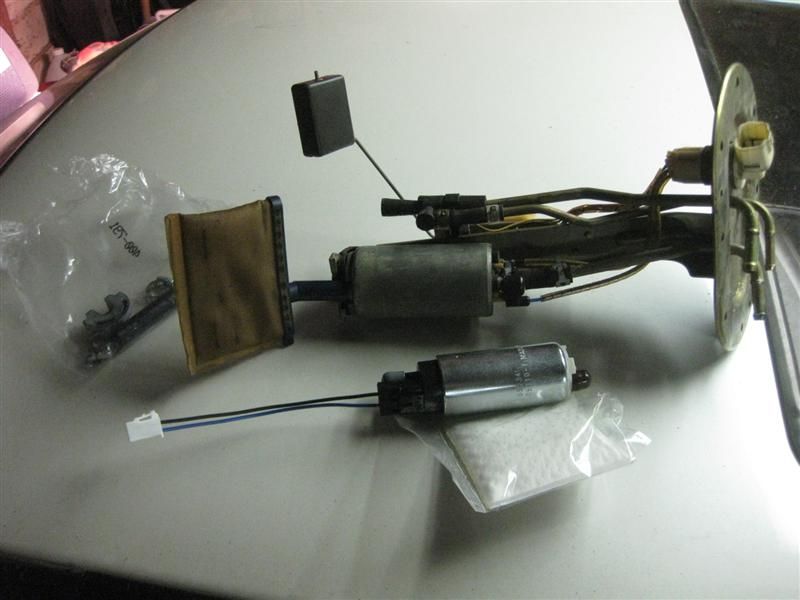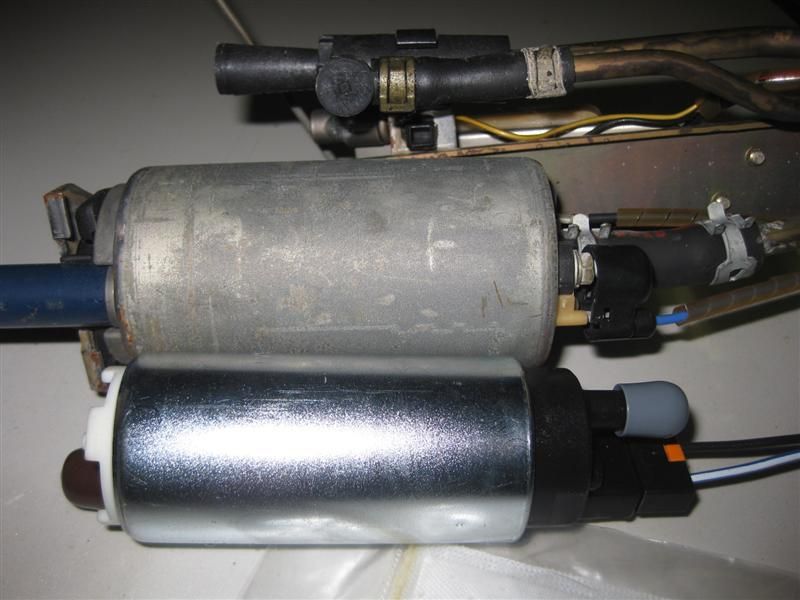 This rubber vibration isolator pad was the only thing that wasn't bolt on. Had to cut a good chunk out of it to get it to fit in the bracket but it worked out well. I checked the resistance in on the fuel float while it was out. 52ohms all the way down and 2ohms all the way up. Looks to me like it's going to function just fine although I don't know the specs.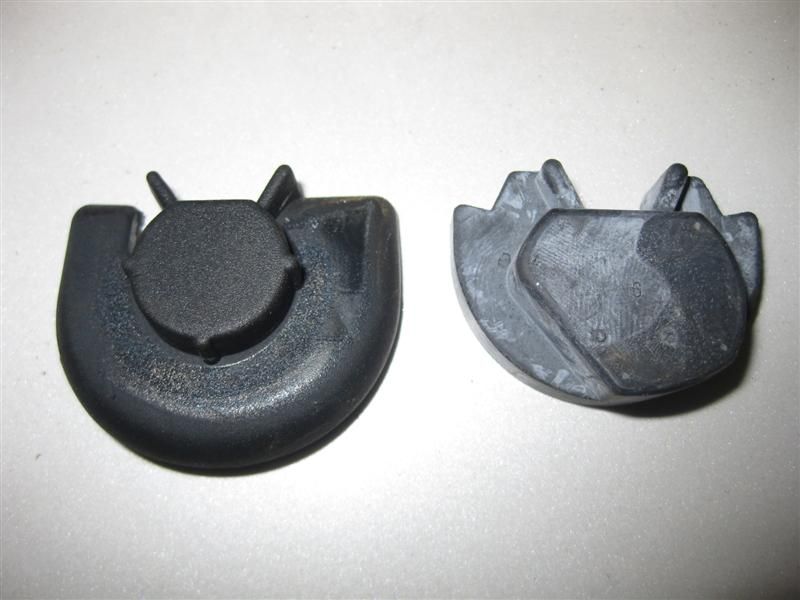 Also put in about 5 quarts of 10w30 Mobil1 Fully Synthetic oil, found a battery in the garage and cranked it over to see if the starter would work. It did. No spark plugs and the engine harness is not plugged in but it cranked.
Started to pull my door handles to install my white ones I bought but then I realized they're aspen white and my car is pearl white so it looked terrible. Oh well I just pulled the passenger front handle and I'll take the lock in to get my new key made and several spare cheap ones.
I also filled my clutch reservoir with ATE super blue brake fluid. My clutch is not functioning though. If I push it in it shoots straight to the floor like it's spring loaded like a compound bow. If I pull on it it shoots back up all the way but there's no middle ground. It's either up or down and it's not moving the clutch fork at all.