Suspension is in! 10 hours of working on my car last night and I got some progress done. Now for the pics!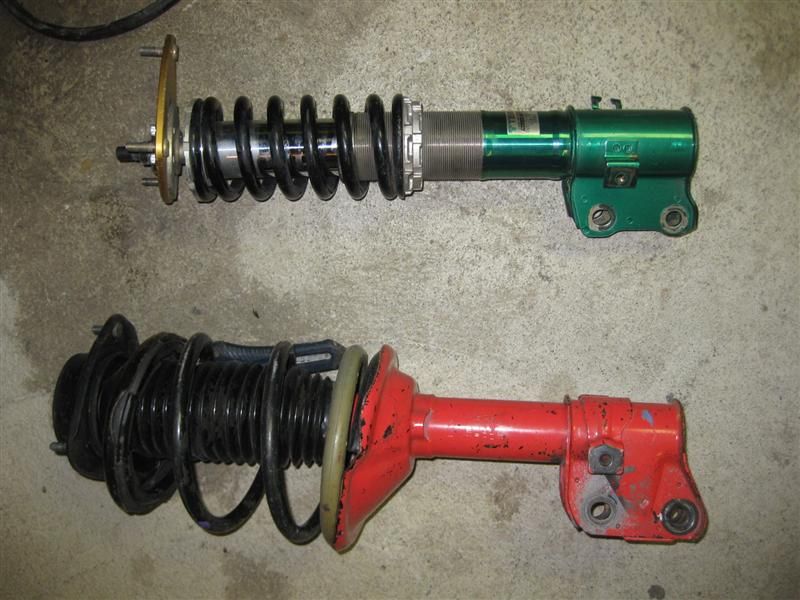 Front is swapped but still sitting high. The back is monster truckin' on the STI struts.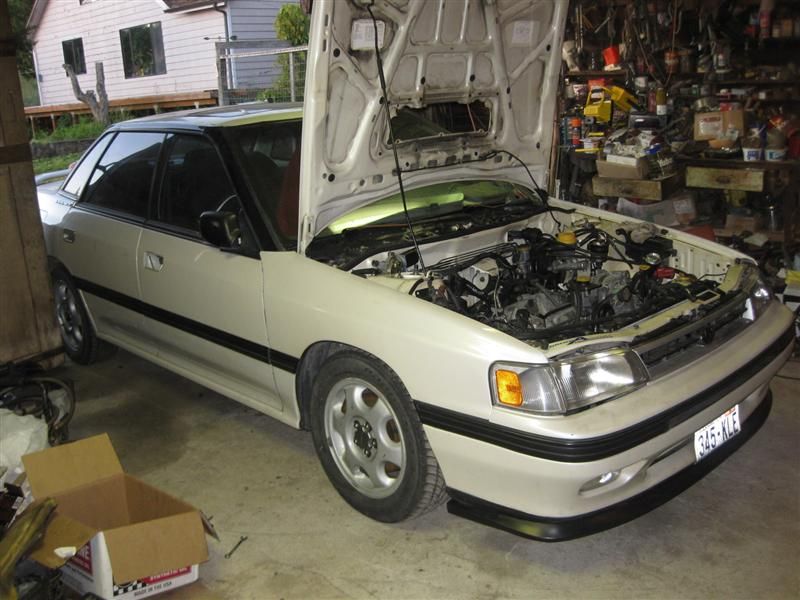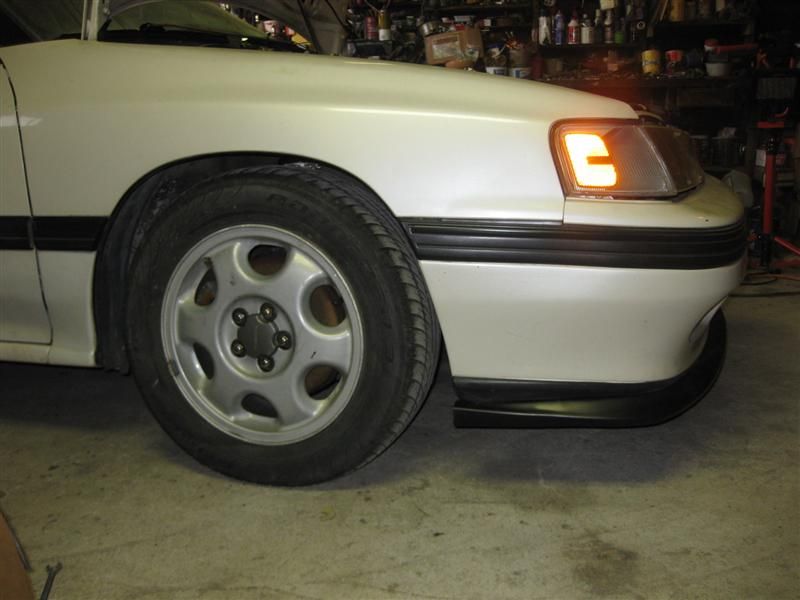 Rears in and sittin at a good height without any adjustment. Front now looks way too high.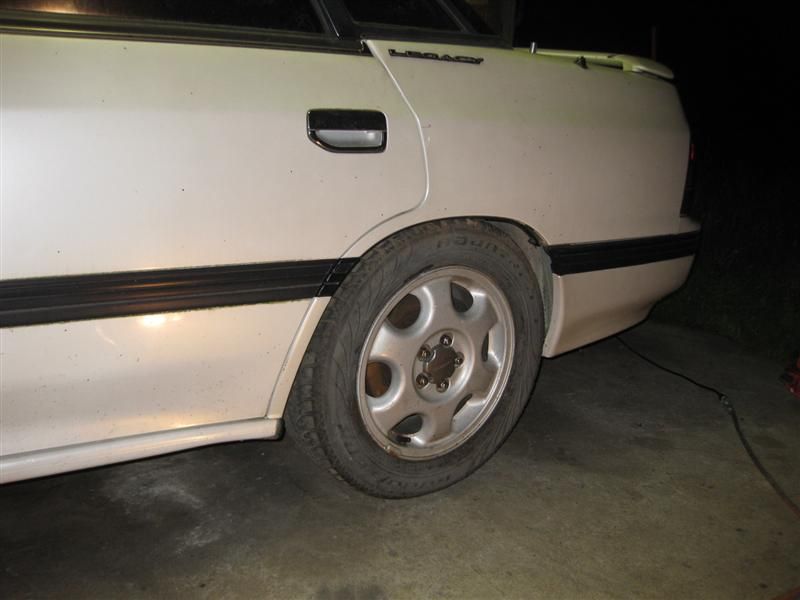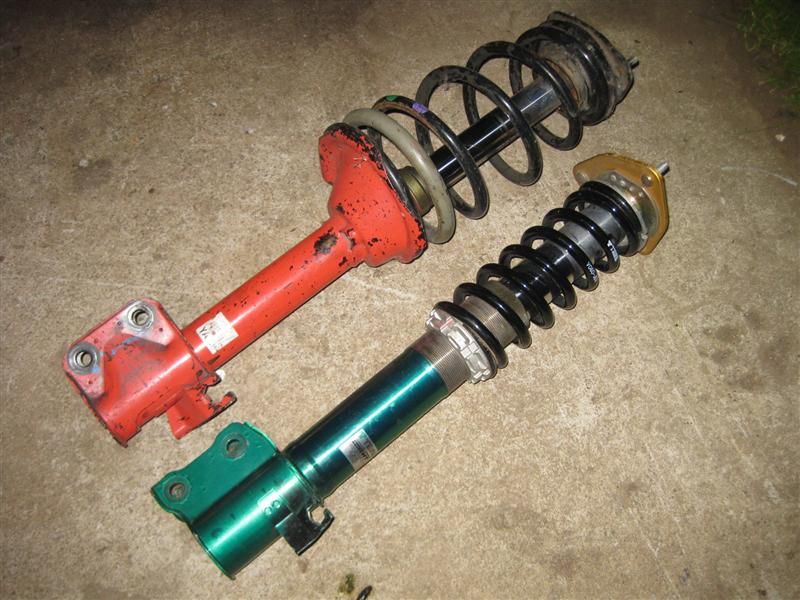 Dropped the front coilovers down another 1.75" to get it maybe half inch lower than the rear. It's tucked now.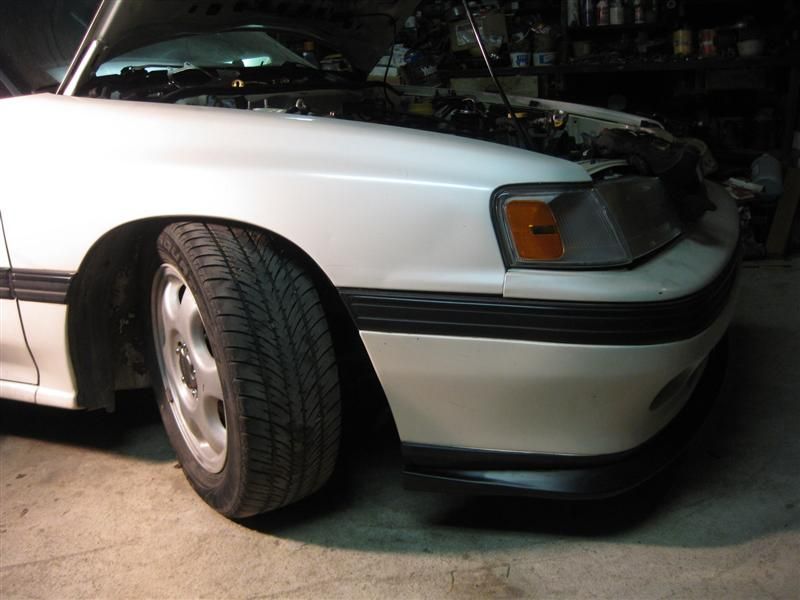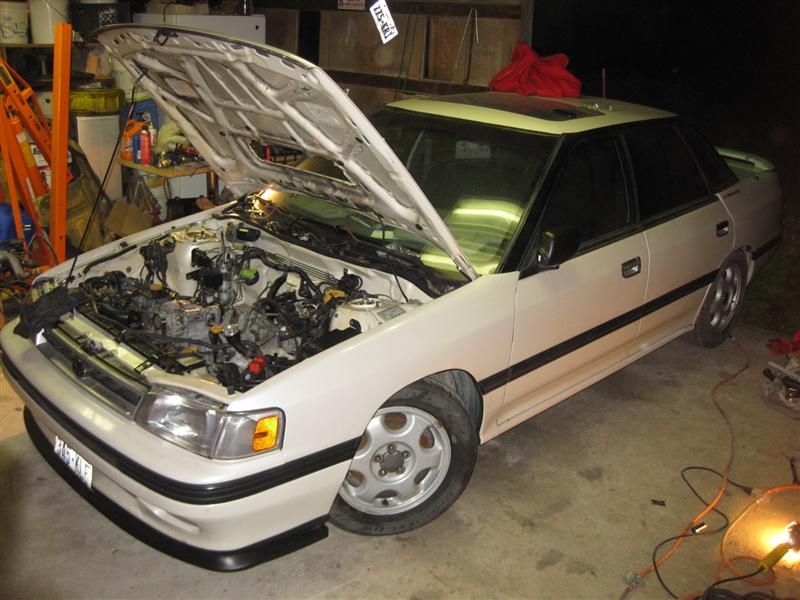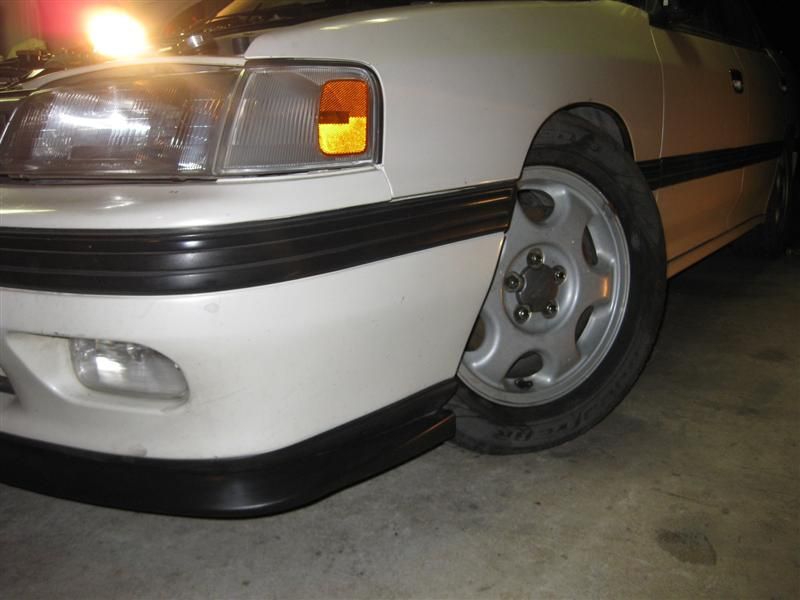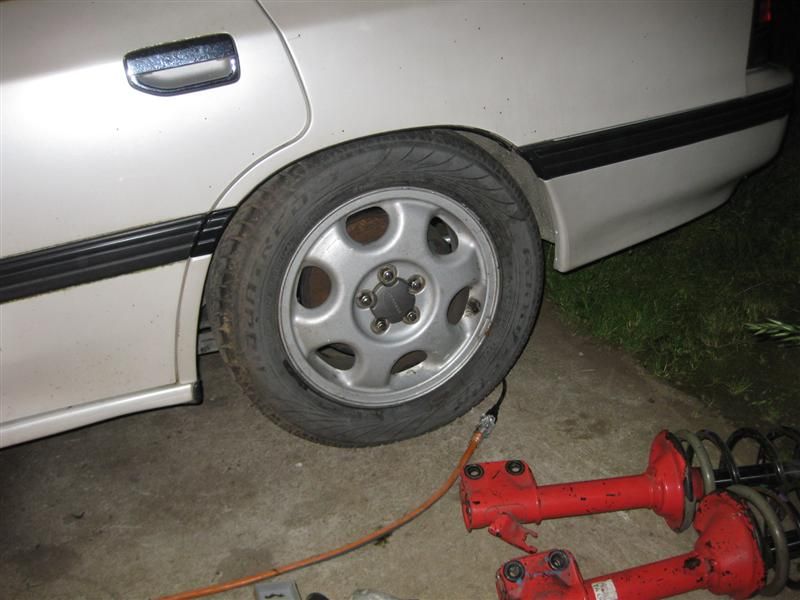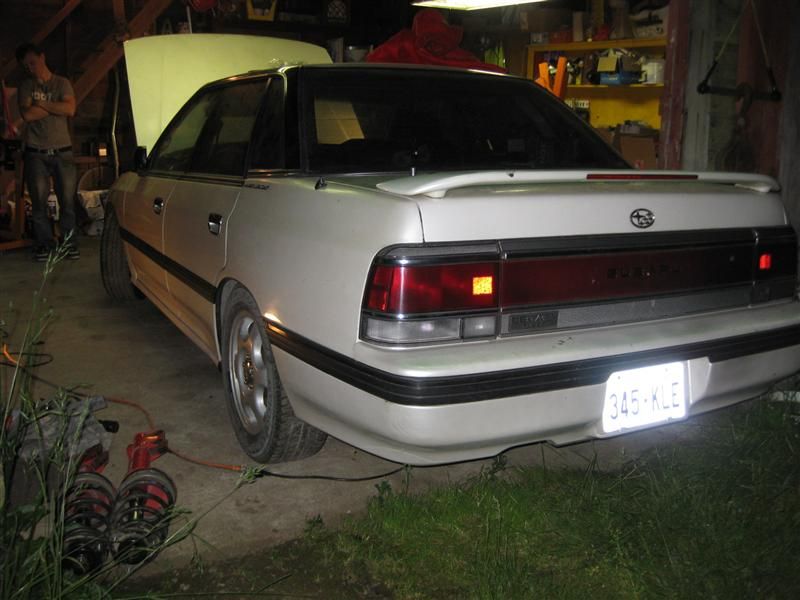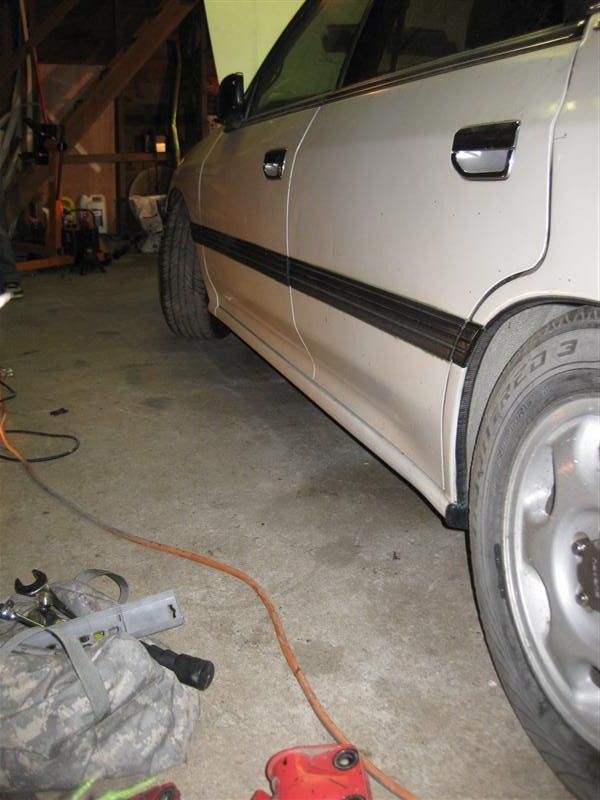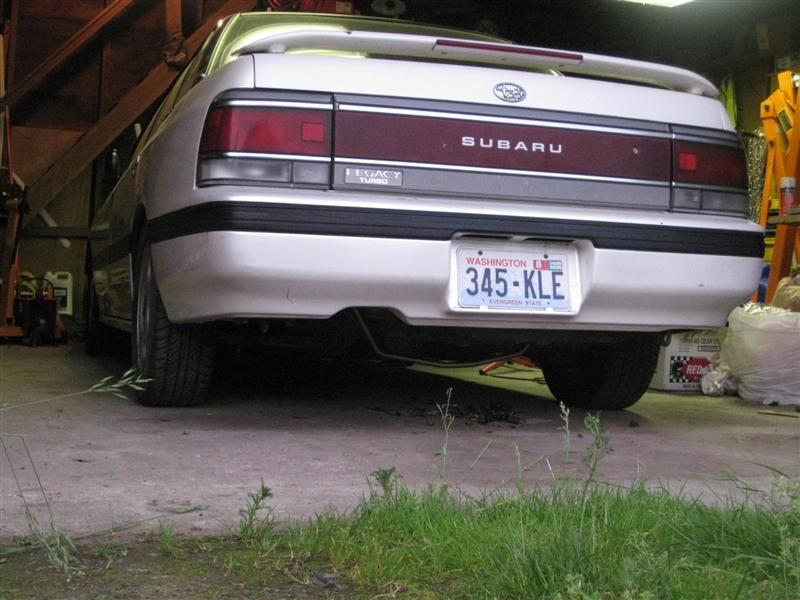 Reinstalled the heat wrapped and silicone sealed header. Then I removed the NA fuel rails I had tried using on my manifold with no luck. Reinstalled EJ20G fuel lines and rails and installed the 565 STI injectors using the phase 2 ---> phase 1 adapter kit. Excellent quality products from Carl Davey over in the UK by the way! The kit seems to have done the trick.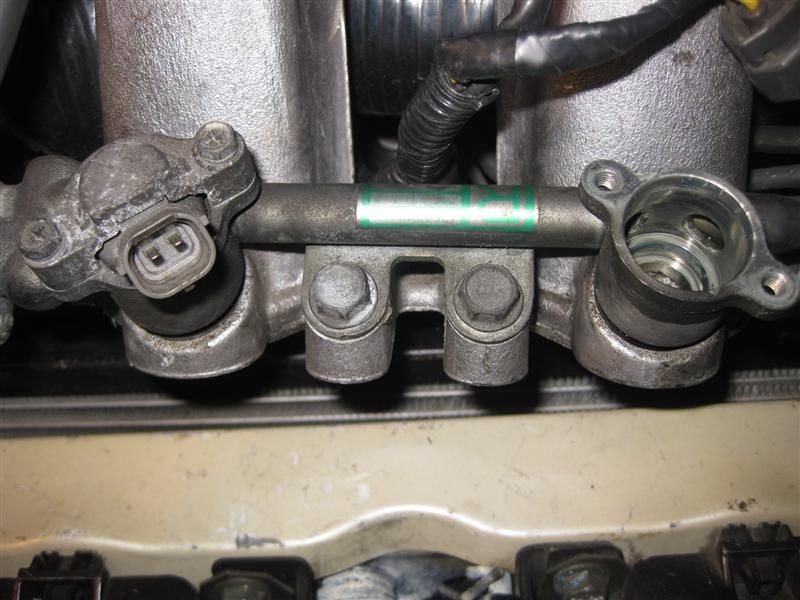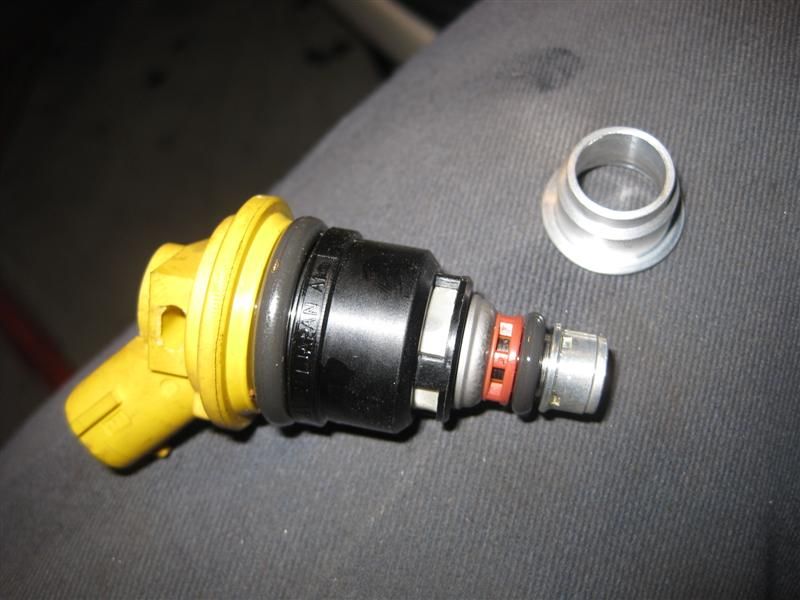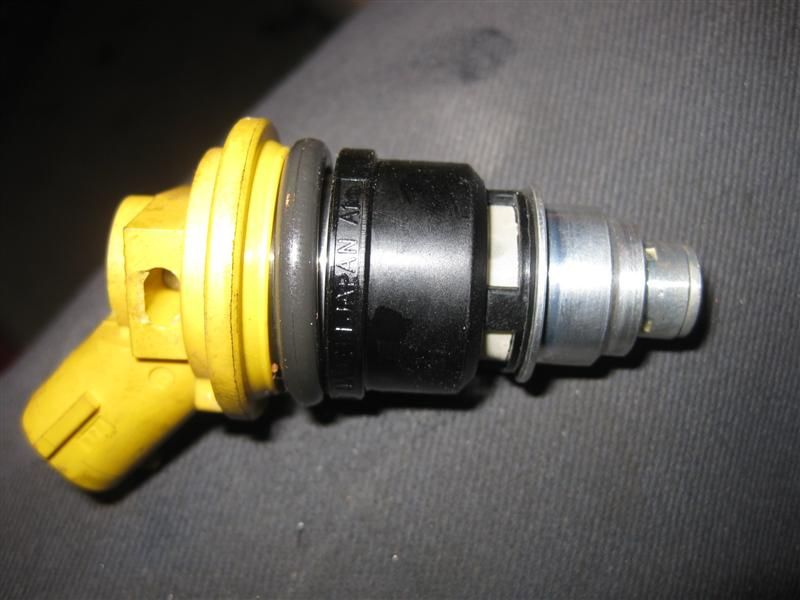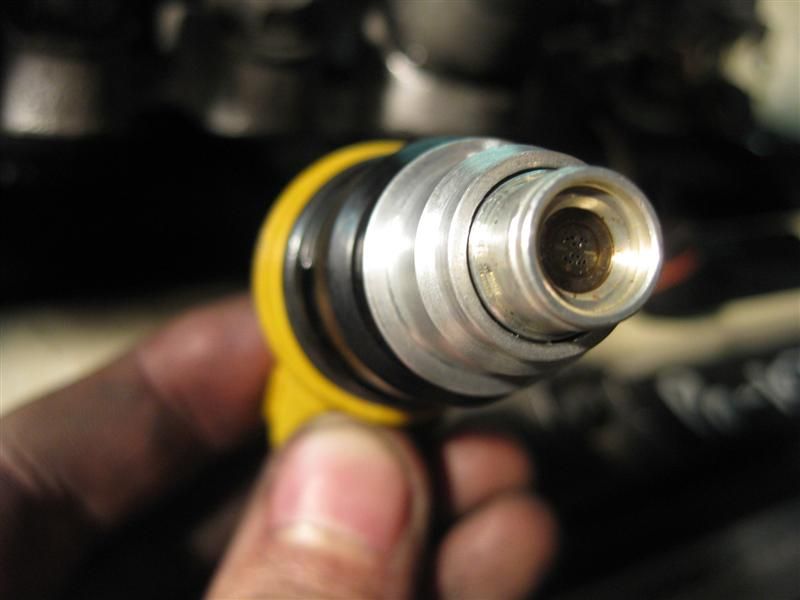 The STI injectors are too tall on top so I removed the grey caps and then cut off the little circular wall that the cap sits in. This allowed the mounting bracket to sit right on top of the injector just as it does on the stock injectors.