I liked the chrome too, but everything else was black. And thanks, I have to admit your car inspired me to go 9in wide
Here's my how to from another forum:
rom my nasioc thread:
So why Evo brembos?
[QUOTE]1. Cheaper
2. Their the same thing as Subaru brembos.
3. I like red
4.
YouTube - A Dramatic Reading of a YouTube comment.
Couple notes:
Sti pads work with Evo brembos
Get the hardware kit from napa for the sti, Ill post the part number later. It was 25 shipped and everything fit fine except for the pins. More on that later.
It was fairly easy, took a few hours, could have been faster if I didn't have to run to the store.
Use Spec B rotors, should be about 12.5in. STI ones are a little to big.
Step 1:
Jack car up, jack stands, remove wheels, etc.. Use two jacks because your car is too low :rolleyes:
Step 2:
Remove stock calipers, rotors, and unbolt brake line. If you need a refresher
http://www.northursalia.com/modificatio ... rakes.html
Step 3:
Grind down the flange of the caliper(angle grinder), just alittle bit, .1in, enough to make it flat.
Step 4:
???
Step 5:
Drill out the spindle. I used a big drill called the Hole Hawg, but any drill should work fine. The reasons for this is because the holes on the Evo brembos are further apart then Subaru ones.
Drill this one and the bottom one, just enough so you can slide the bolts in.
Step 6:
Grind down the spindle, .1-.2 of material, this allows the caliper to centered on the rotor. I took off to much so I had to use washers.
http://www.rs25.com/forums/f105/t101318 ... ost1615534
Step 7:
Install the rotor and calipers, slide the pads in, push the pins in, put the Jesus clip in, and put the caliper on. Screw on the bolts, which should be a 19mm bolt. Reatch the brake line, which fits the caliper perfectly. Bleed brakes, and go break em in.
Pads difference: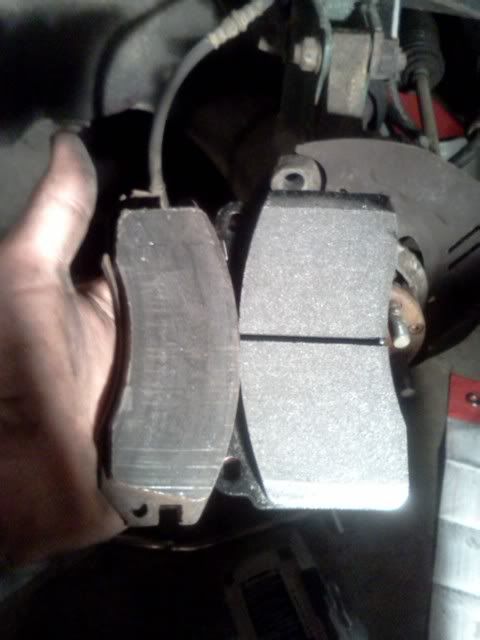 Evo bolts are bigger then Subarus, here's the new size: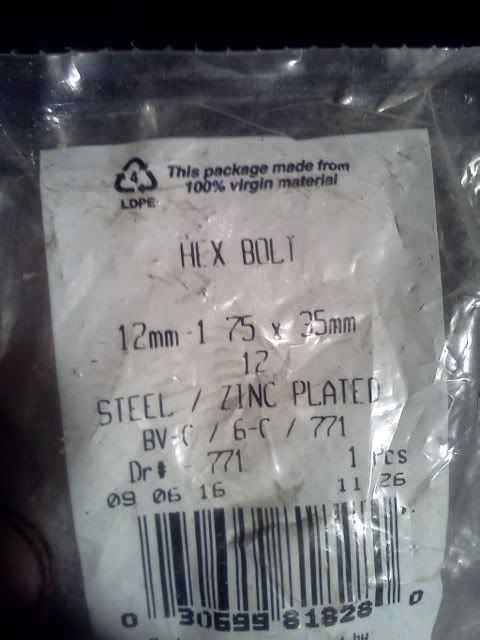 Napa brembo hardware number: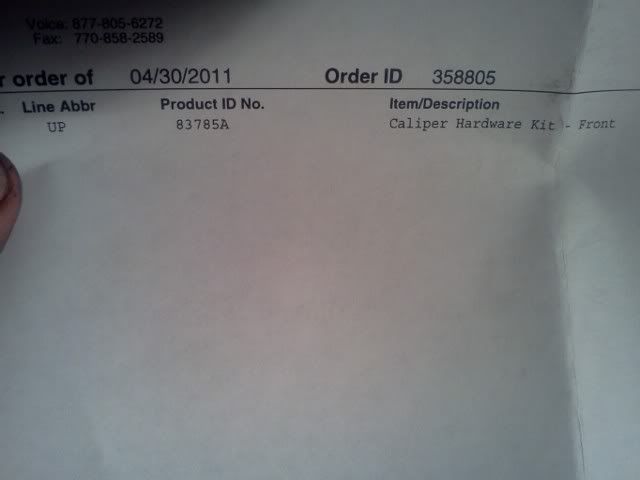 Yay!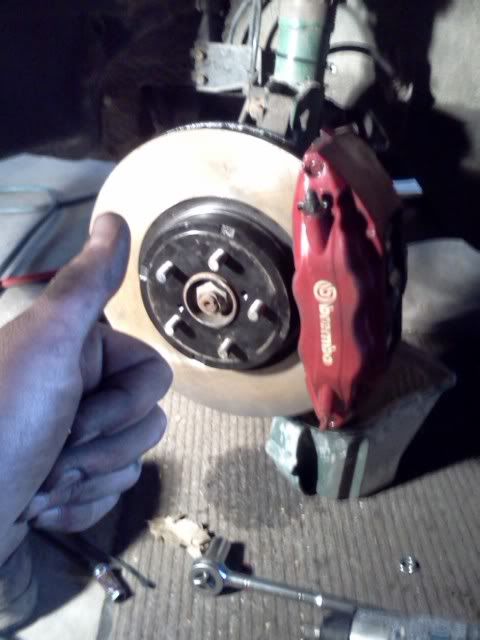 I'll get some better pictures of them tomorrow, and I'll let you know how awesome they are.