-Hi, my name is Joe. I purchased a 1992 Subaru Legacy SS x-mas of 2009. Instead of a build I wanted to call it a documentary so I had a good place to let people know whats going on, get ideas and info from others, and possibly give others ideas. Even though a build could be insight in the future I'd rather do a build on a 90-91 platform instead of a 92-94.
-My goal is a nice, quick, reliable, and fun car for a daily driver. Quite a few things have already been done to the car as posted in my signature. Some credit to me but most credited to previous owner(s). (also a jc sports chassis brace, not listed)
-Here is what the car looked like when I bought it: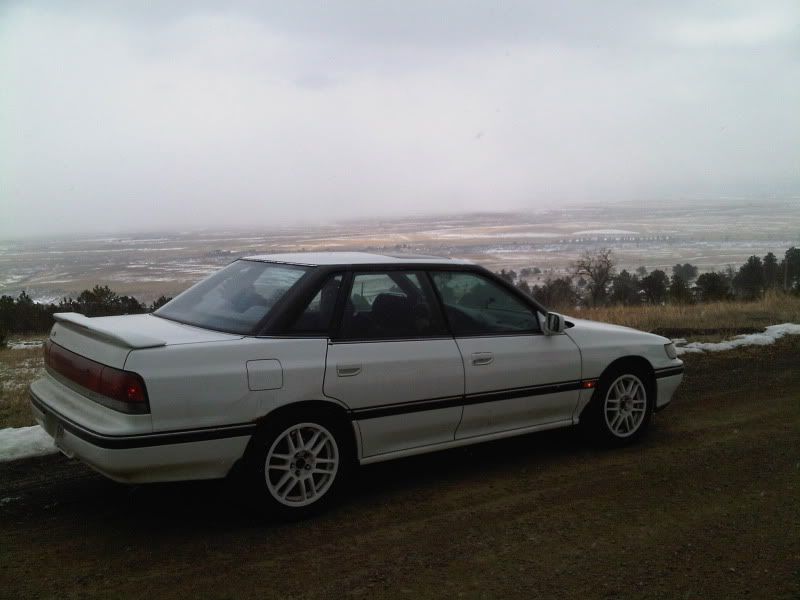 -Excuse the red arrow!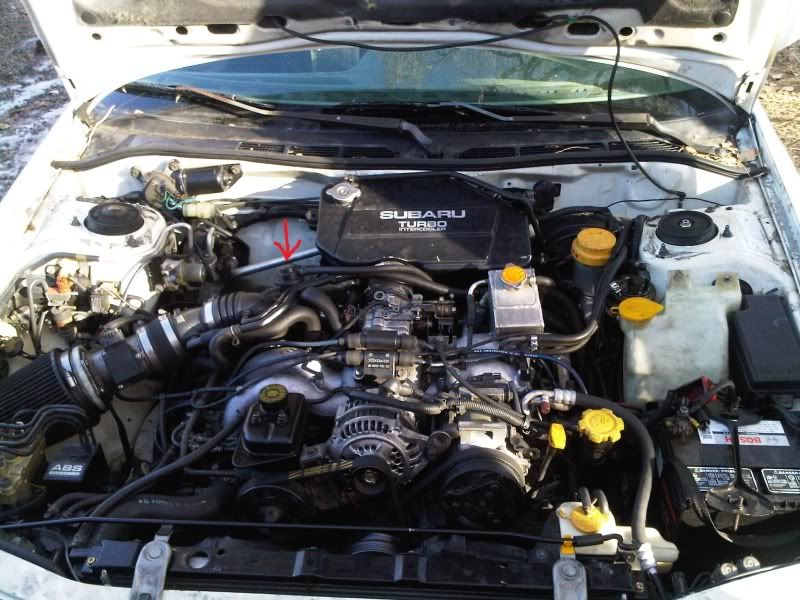 -Here is what it looks like now: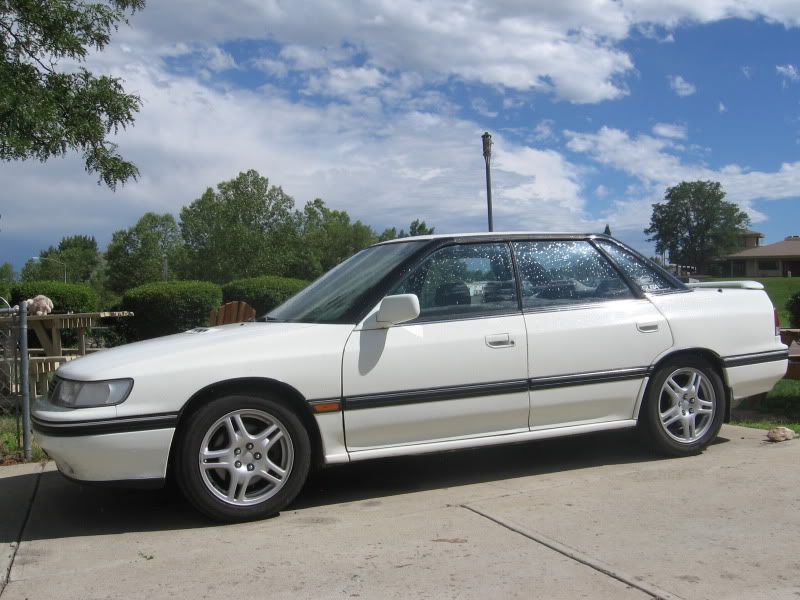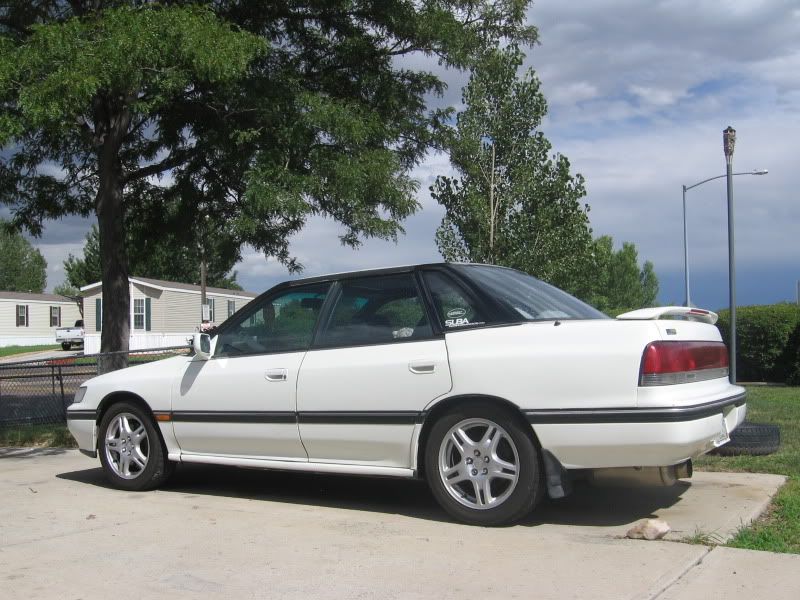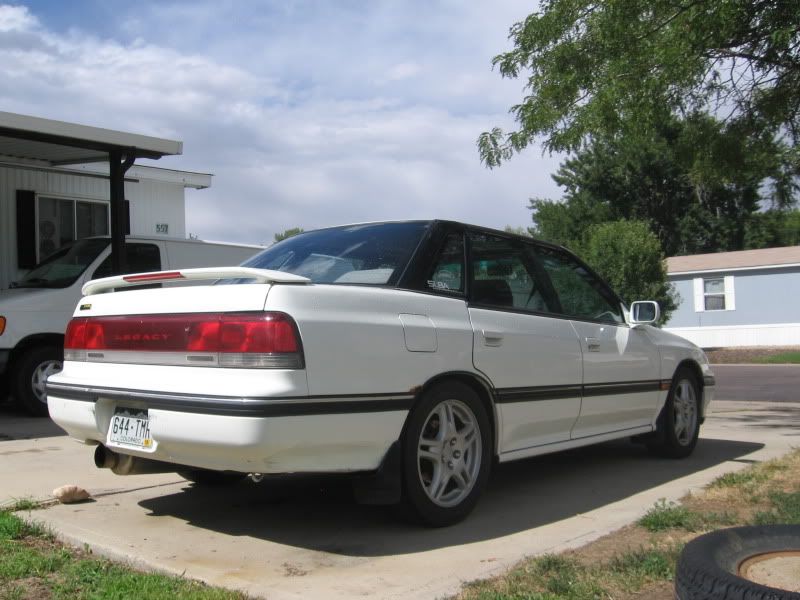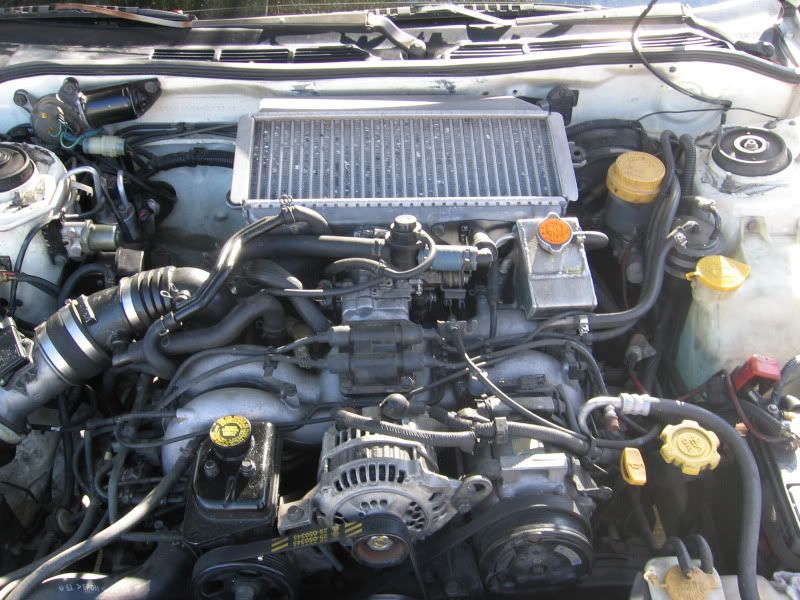 -When I got the car it automatically needed a water pump. So i did the water pump and timing belt right off the bat!
-For the credit so far that goes to me is: the wrx rims, diamond coil pack, 3" down pipe, wrx intercooler, and a few small other things, stereo, etc... I don't want to be an a*s and say I did it all. Got to give gredit where credit is due!
-So here's the beginning and I know I have a long way to go. But on the up side I'm not that far away from my goal, as stated above, but as far as parts: revtronics chip stage 2, TD04 turbo, and 440cc injectors. I think that will set me good for a while!
--Constructive criticism, ideas, hints, tips, etc. is accepted! This car is a first for me in many ways: first import, turbo, awd, Subaru... all out of 18 cars I've owned through out my life, give or take! So if you would like to share some of your knowledge, info, etc, I'm all ears! Thanks for looking!
-Joe