After searching for well over a year for an SS I found one only to have it bought before I could come down and take a look at it! But lo and behold it turns up here again with some issues fixed and....ROD KOCK. But the seller also had another EJ22T from a 93 kickin around his garage so I grabbed that a rear 3.9 Diff and the carr along with a plethora of other parts I have yet to fully inventory!
Anyway here is the SS still on the flatbed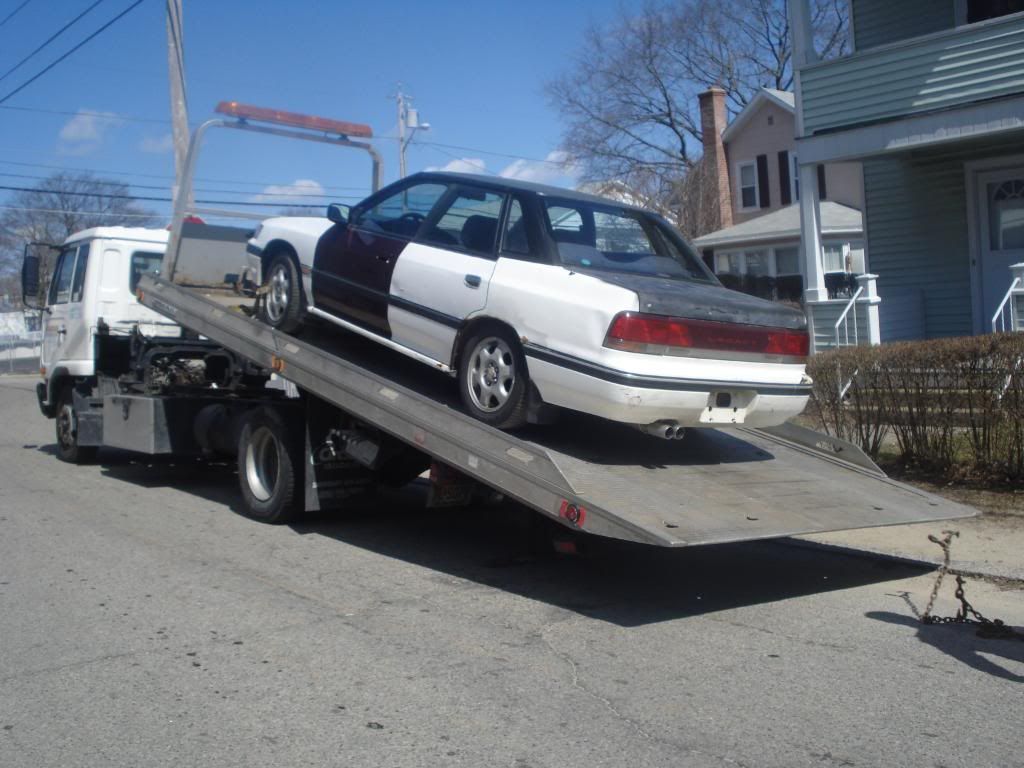 up in the drive way, the rods were really knockin climbing that incline fully loaded to the gills with parts lol
REALLY LOW with all those parts and the motor in there
bone stock motor...with rodknock lol
the good motor all tucked away in the trunk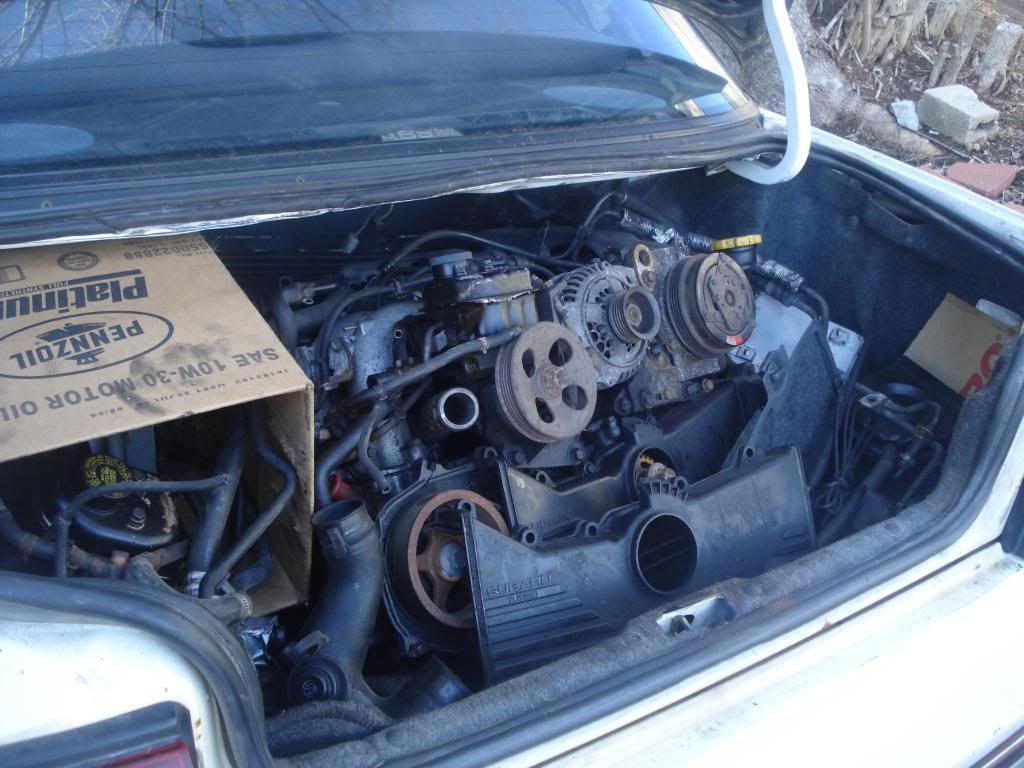 plenty more pics to come!