Lots of stuff happened since the last post. Ended up getting the 91 Legacy wagon, the wife was driving that until just recently as her DD until we scored a killer deal on an 05 Outback XT turbo.
So now this glacier white 1st gen legacy wagon will life on as Sex Panther II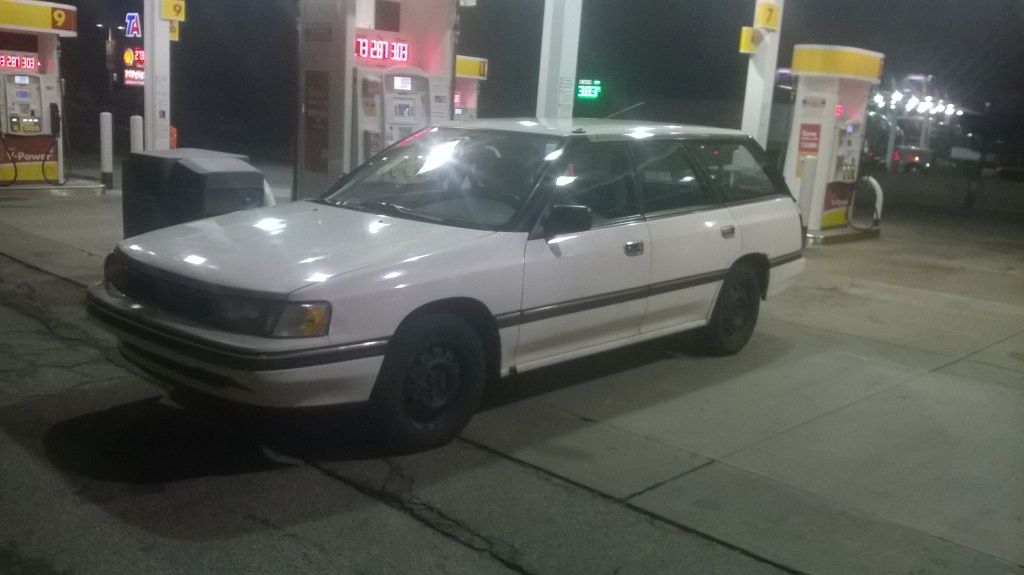 It is a southern car from Topeka KS and there is no rust underneathe AT ALL. It has a some minimal rust above the wheel arches on both side rear quarters and the front fenders are rotted. All in all, for 600 bones I couldn't have gotten a better shell to work with.
It was perfect, it had blown struts in the rear, and the steering rack was leaking on the end seals. Both parts I had on the original Legacy. So I have since swapped the struts and wheels over, the brakes absolutely suck so they will be do for an upgrade as well.
I have also scored a 5MT from an 02 legacy from the scrapyard across the street from my work, not sure on the ratio of that trans and diff but I don't really care either, I just want to ditch the 4eat slosh box.
First on the agenda is to nix the rust issues the car does have before they get worse, seal em up and paint it a more appropriate color for a car called "Sex Panther" unless anyone has ever heard of white panthers roaming around the wilds.
SO! Plans are as follows:
1) Nix rust (probably going to get new fender and cut the arches out of the old ones and weld em in. filler, paint
2)EJ22 is uber slow. (deal with it until I slap some DOHC heads on my EJ22T block, 04 yellow injectors VF39 and tune)
3)5MT swap (kinda goes with #2) getting an entire swap for $100 \/\/007!!)
4)Profit.