Well guys, I always felt that my car was inadequate for a member journal, until I finally came across an SVX in fair condition. Yes, my Legacy will be receiving an extra row of pistons sometime in the future.
I have been looking for an SVX for a while now and never came across one that was affordable, or working... Until I found this 1992 SVX that I purchased. The car is in perfectly running condition. At almost 140,000 miles, the engine will be receiving new seals and general maintenance crap. It runs like a top though, no CEL which means no wiring worries, and the car stays nice and cool which is a trouble spot for these cars.
What am I getting myself into??? I already have an unfinished BRAT project, but oh well, I like to keep myself busy so...
Legacy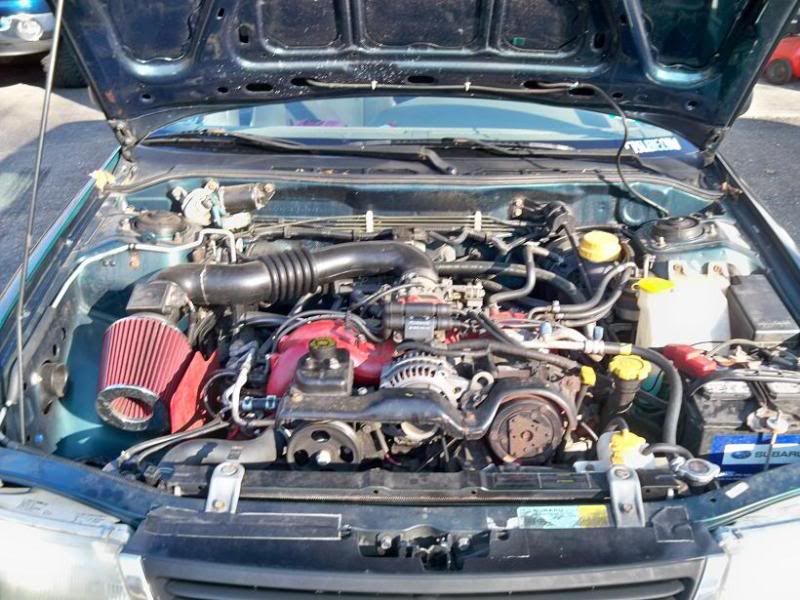 SVX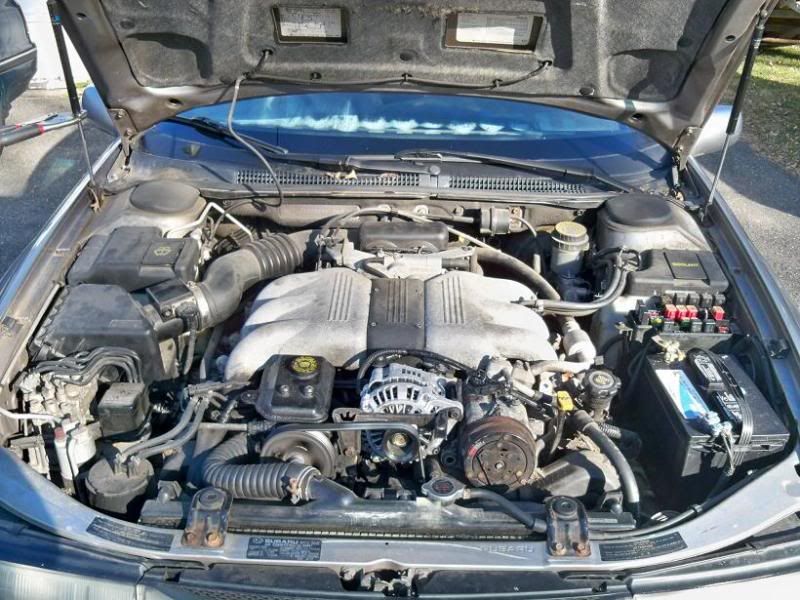 Both
I have done hours and hours of research on this swap and from what I have seen, wiring and radiator mounting are going to be the biggest problems. I've been through Jedz build on his Legacy, dirtyimpreza's outback wagon build, biggreens build in his rally Legacy, been through the H6 Impreza resource thread on NASIOC, been through taiden's build mostly youtube videos but very very helpful, jakeachy's youtube videos of his EG33 GC, huck's EG33 swap videos (all of them). Basically there is a lot of info on this swap, and if I hit a snag somewhere there is a lot of good info out there and I'm sure a lot of guys are willing to help me out if I need it.
For wiring, I plan on gutting the SVX harness down to what is only needed for the engine to run (ECU harness) and de-pinning any unnecessary things from the SVX ECU such as any automatic transmission controls and A/C controls (unless I can fab up new lines for A/C to fit the condenser somewhere... possible first EG33 swap with A/C??? Perhaps...). I will be leaving my Legacy harness in, removing the ECU, de-pinning any necessary wires from the Legacy ECU and pinning them into the SVX ECU for things such as the fuel pump and ignition relays, back up power supply, and starter signal so I don't have to re-wire much to merge the harness. I figure the less soldering and crimping, the better. Ofcourse this might constitute drilling new holes into the firewall for the SVX harness, and I'll have some Legacy sensors dangling, but I'll find a spot for those. I want to be able to go back to the EJ22E as fast as possible if needed. This is what I plan, but we'll see what happens because nothing ever goes as planned... If I missed anything let me know!!
As for the radiator, people have success with the Saab 900 turbo radiator, but we'll see when we get there as to what I can use. I want to be able to run 2 radiator fans and use a proper radiator that will accommodate for the cooling needed to keep this engine at proper temperature. I want to also attempt to use the ECU signal to activate the radiator fans (high speed and low). Some people just throw in a relay and switch them on when it gets warm. I want to attempt to use the Subaru radiator fans (either the Legacy or the SVX), but space is a big issue and the fans and the shroud take up a lot of space. If worse comes to worse I'll just get some thin fans and wire them in. All of this will be figured out once I take my front end apart.
The EGR system will be removed and blocked off and some other miscellaneous stuff needed to get the engine operating such as modifying the throttle cable to fit the throttle body and whatnot...
Most of this build is going to be preparation for the engine to go in (wiring and maintenance to the engine, and whatever problems I come across while working on the engine). The engine should bolt right up to the factory mounts, people debate on using the receiving cars mounts or the SVX mounts, or cutting up and fabbing some mounts using the SVX mounts, group N mounts make the engine sit higher (IIRC), fabbing some nice solid steel mounts or what have you. Any way, the engine will drop and fit into the mounts.
The EG33 will slide onto the bell hosing no problem. This ofcourse will be going into my 5 speed Legacy (FWD) so the swapping of clutch/pressure plate and flywheel will be necessary. I dropped in a new clutch into the Legacy some 5,000 miles ago, so I will check on it's condition and determine whether or not to replace it with a fresh one. I'm not sure how the FWD tranny will hold up, but I went through Jedz build on NASIOC into his FWD first gen Legacy (I am pretty certain his was FWD, but I'm not 100%, if I am wrong someone correct me) but unfortunately his engine caught fire due to a injector that got stuck open. This thing will be far from abused or raced, jamming the transmission in and out of gears. Just the occasional spirited driving as all.
And I'm sure there is much more that I have neglected to mention here, but I am pretty sure I covered the basics so far. If you think my plan is completely wrong and stupid let me know. I'm open to any criticism.
Thanks.