My Whiteline ball joints and tie rod ends came in today.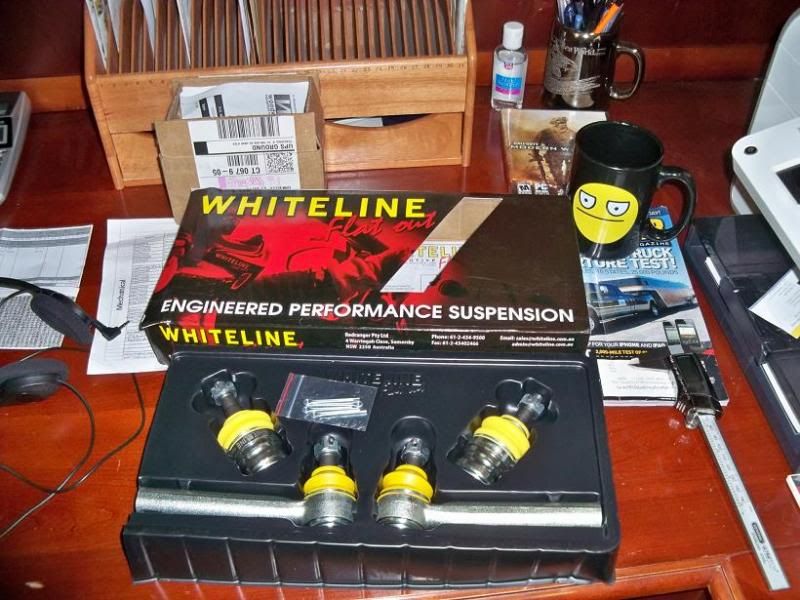 These will be going in once I take the Legacy apart for the new motor, passenger's side ball joint is shot and clunking so it needs replacing.
Got my gouger tool for the dremel, but it is too big to fit into my dremel so I'll have to shave it down on a lathe when I get the chance.
That is all for now...