The time has come to start the build thread that I had been planing for a while.
Budget: What's a budget?
UPDATE 01/03/2014
Here is the new build list:
ENGINE
-2011 EJ257 crank
-BC sportsmans rods
-Wiseco pistons
-ACL main/rod bearings
-ARP head studs
-Subaru master overhaul gasket set
-2011 STI oil pump
-2007 STI oil pan
-Tomei timing belt guide
-Perrin LW crank pulley
-Killer B Motorsport Oil Baffle
-Killer B Motorsport Oil Pickup
-Gates racing timing belt kit
-Subaru OEM Super Three Bond
-Machine work
-HalTech E8 standalone
HEADS
I decided to get a set of 98 EJ25D heads that have the clover shaped chambers. I decided against using the gen 1 EJ20G heads since there is no camshaft options available besides having them reground at Delta.
-Supertech SS intake valves
-Supertech inconel exhaust valves
-Supertech dual valve spring kit w/titanium retainers
-Supertech valve guides
-Supertech valve stem seals
-Keldford 278 version 4 camshafts. These have been special ordered, and won't arrive for 4-7 weeks.
-Intake manifold; Version 1/2 20G
TRANSMISSION
-Version 4 STi-RA 5 speed w/DCCD and a standalone controller
-ACT ProLite Flywheel
-ACT HD clutch
-GoodRidge stainless clutch line
-Kartboy short throw shifter
-Kartboy shifter bushings
-Kartboy aluminum shift knob
EXHAUST
-Tomei equal length exhaust manifold w/up pipe
-Invidia V2 downpipe bellmouth
-3 inch stainless Tomioka Racing w/resonator
TURBO/FUEL
-Blouch 18G
-Injector Dynamics fuel injectors 1000cc
-Walbro fuel pump $100
-AEM Tru-Boost gauge $250
-Subaru AWIC
NEED TO GET
-AFR gauge, EX temp gauge, and whatever else that will come up
UPDATE 01/10/2014
I got around to snapping a few pics of some of the stuff. I have it spread out between two houses so this isn't everything.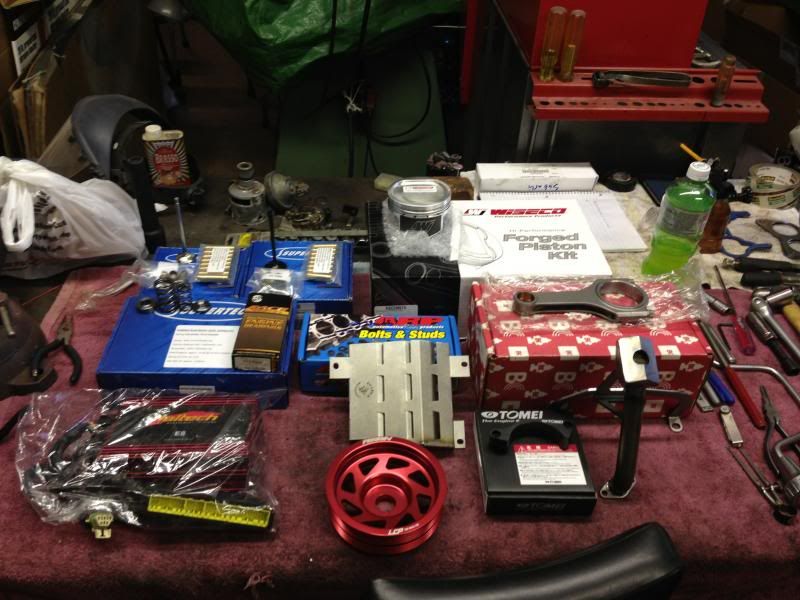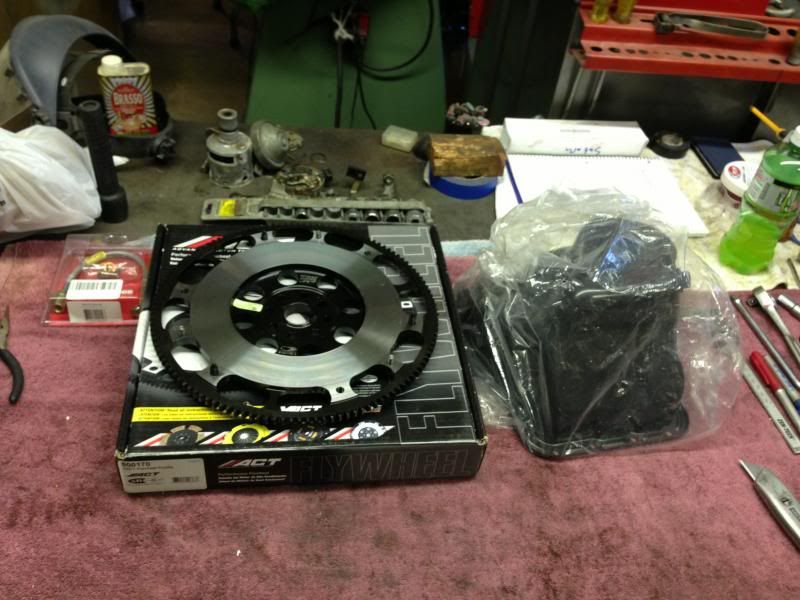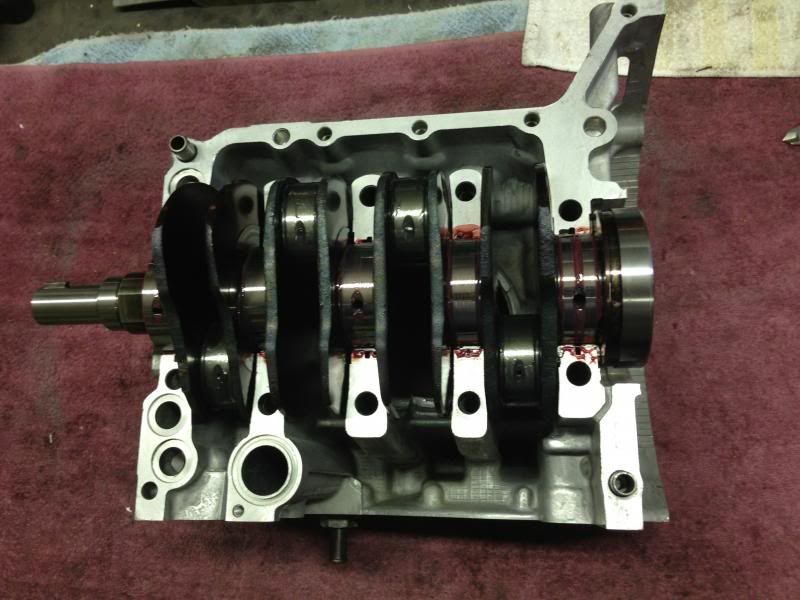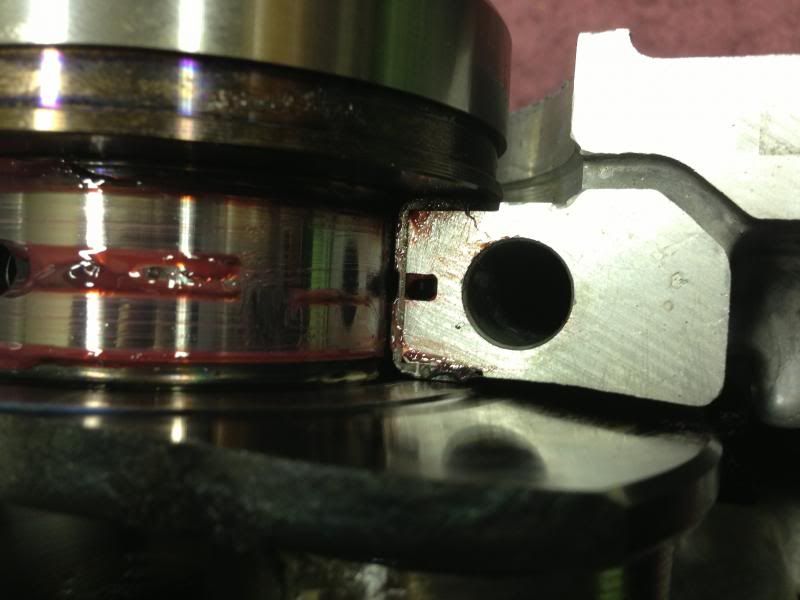 I Started the port work on the new heads. This is no where near finished. I had spent a lot of time porting the Liberty EJ20G heads so I'm a little burned out on port work lol.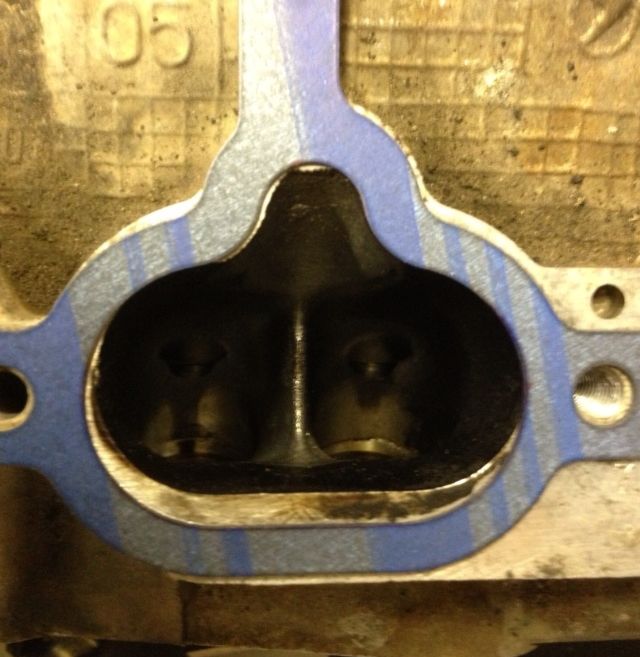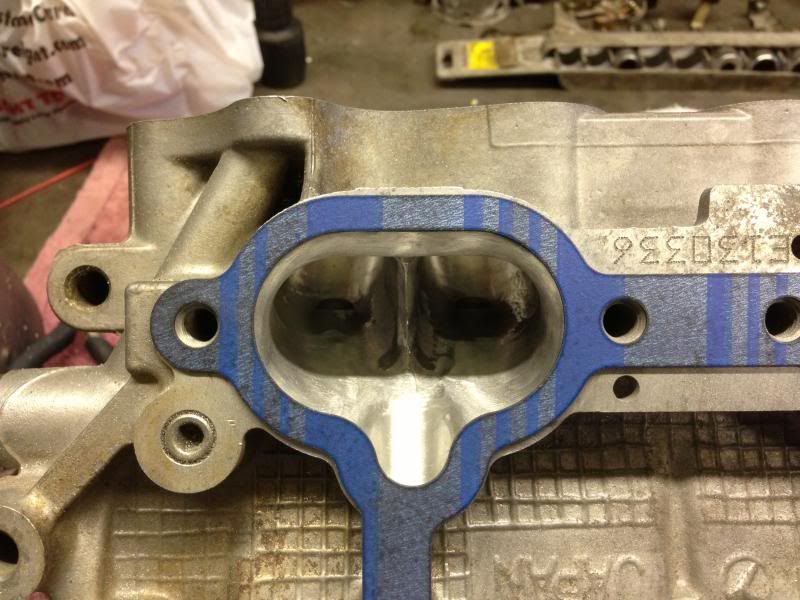 I'm going to try to get this done by the end of the weekend so I can take them to the machine shop the following week. Hopefully the Kelford camshafts won't take a month to show up.
UPDATE 01/26/2014
I am finally heading to the machine shop tomorrow!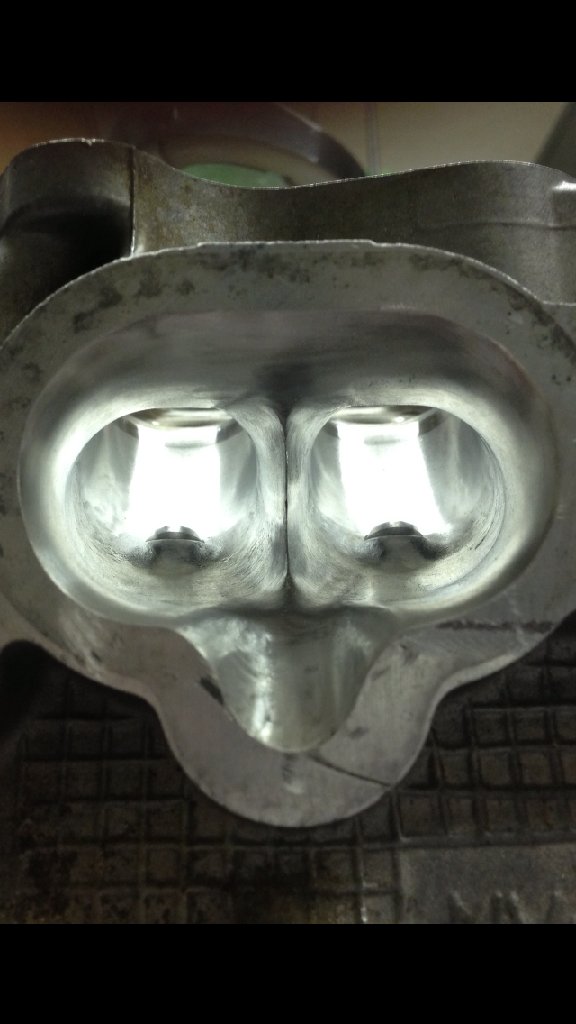 I picked up a set of 17in BBS wheels
I drove to Seattle yesterday and came home with a V.4 STI-RA 5 speed w/ R180 mechanical LSD rear end. It has the DCCD center differential. I plan on running a standalone controller for it.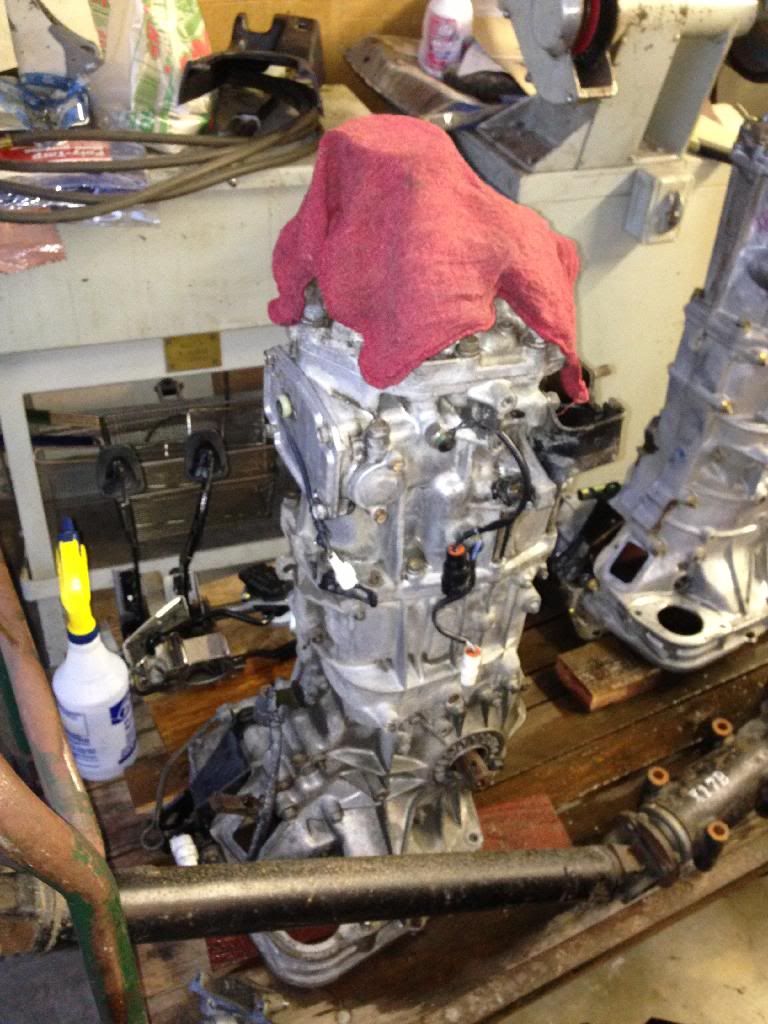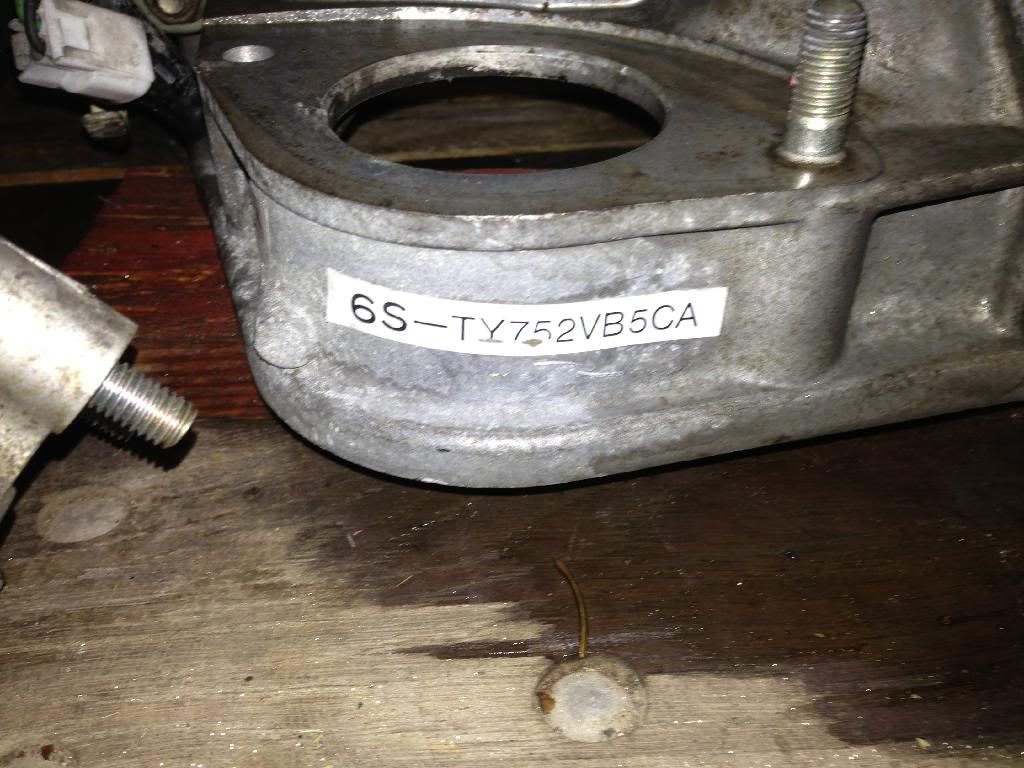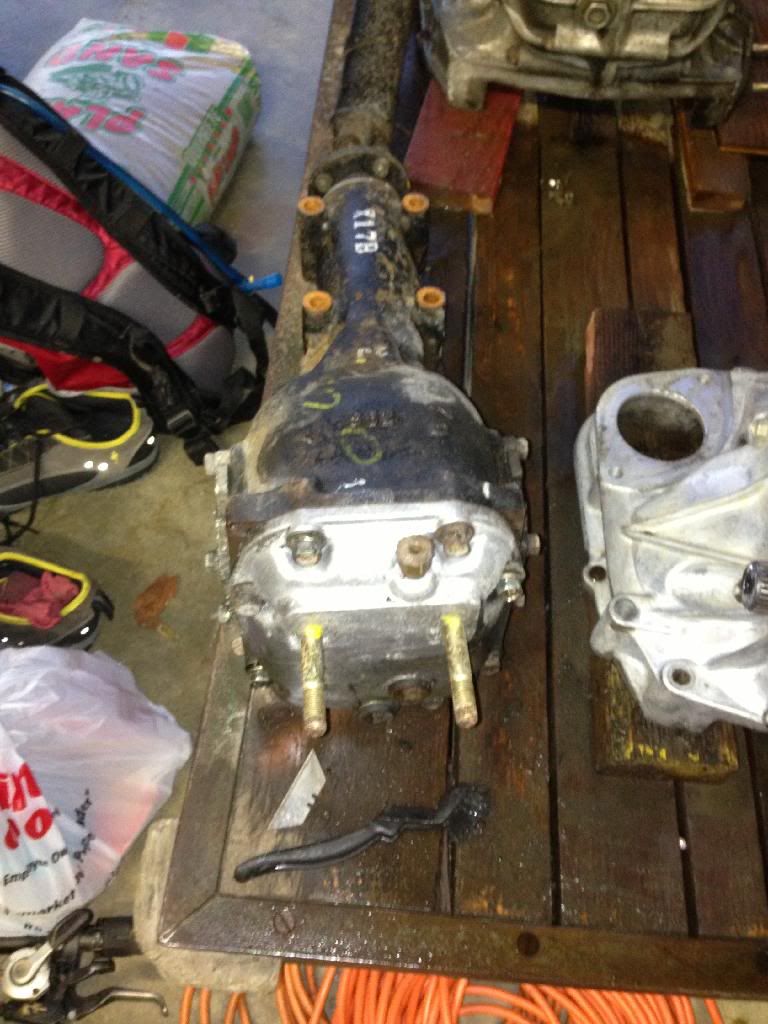 Also picked up a STI pedal assm