Hey new here, this is kind of an intro, I've been a huge subaru fan, loving them all. I picked up a Brat as my first car (still have it) and I haven't stopped adding to my collection yet. This is my 1992 legacy L My Dad picked up off from craigslist. He found the car needing some work, but it was originally from the Northwest and had only spent one year in VT leaving the car in pristine condition. When I found this out I ended up selling my old legacy (a sad day) leaving me money to purchase this (a steal at $500) and do some modifications to make the car a bit more me.
Here is the mod list as of right now.
Exterior Mods:
Gt Lip kit
Gt Badging
Forester S 16" wheels
Red Rally armor UR mud flaps
Hella Fogs
custom painted badge
1997 LGT hatch spoiler
Blacked out tailgate
JDM'D tails
1982 GL skid plate
Projector Headlights built by me
Turbo Grill
Engine/Drivetrain mods:
Cat back W/ wrx muffler
Modded intake
Five speed swap
1997 outback 4:11 gears
Interior Mods:
02 WRX front seats
02 wrx rear seat
Forester Compass
Kenwood Stereo
JVC 6" speakers
1991 Legacy single color door cards
1991 five speed center console
Brakes:
Stock rears
LGT Front dual piston
Suspension:
Wrx Kyb Gr2'ss
stock springs
1997 OB rear sway bar
My Old legacy that I sold to get this one, had a few mods including a cat back, and outback suspension.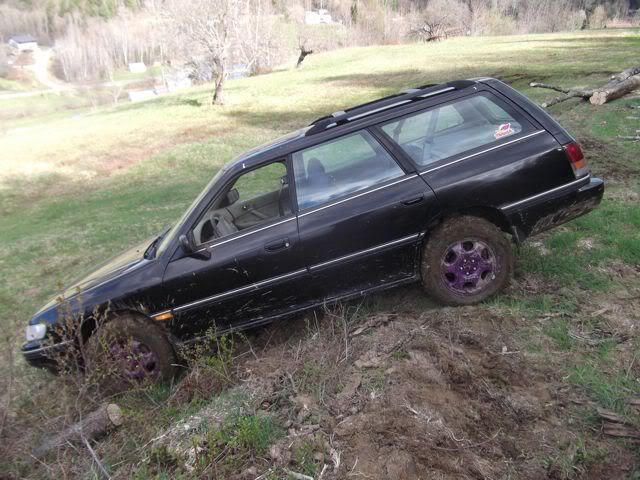 This is it the first time I saw it. Vw wheels and all.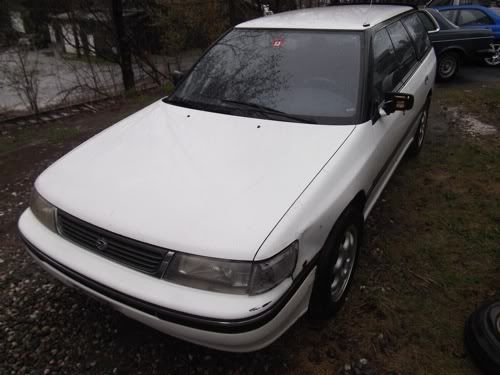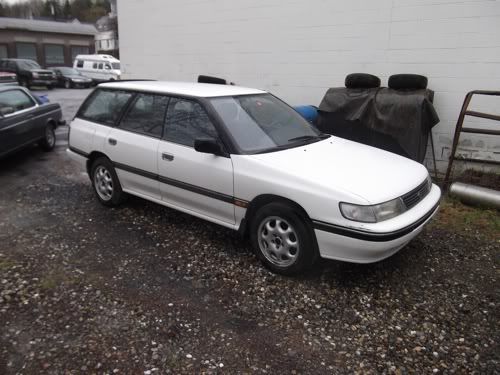 It was auto to start with the first thing done was fixing the front fender followed by getting another fist gen legacy wagon with a five speed to swap into mine. I didn't use the trans as I wanted to use a spare 4.11 outback trans I had. But I got all the trim pieces along with other bits. I also got a pair of color matched GT mirrors, along with GT badges off from another parts car I picked up.
Too bad it was so rusty I love the flat fronts!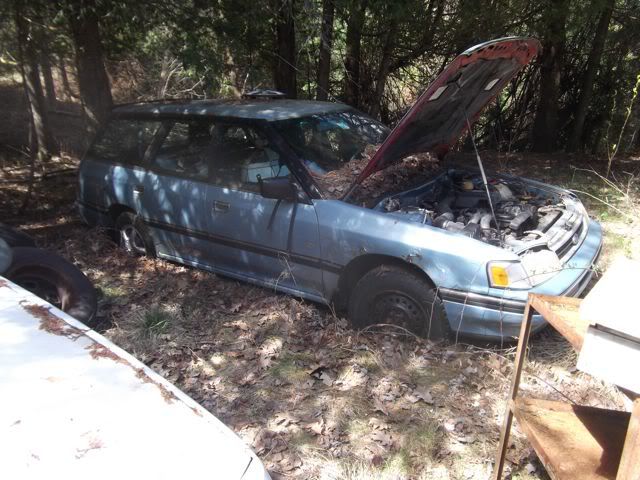 Up Next Rally armors were added followed by hellas and a GT lip kit off from the other parts car.
Up next the five speed