Got around to fixing my rust on the tailgate. Looks much better now even if it is spray paint.
We also got some snow so I had a bit of fun on the way home the other night.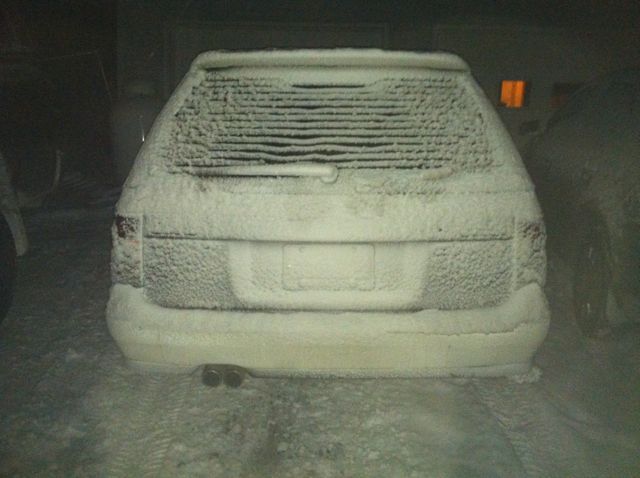 I also picked up this 97 legacy from oregon. Thing is crazy clean. I already put and timing belt stuff new brakes, tires, I also had to put a used radio in it as the P.O. cut it all out, including the wiring... It may go up for sale as I have no use for it too many cars as it is.