My daily driver that gets lots of love.
Picked this thing up as a mechanics special, the people I purchased it from couldn't get it running. $800 picked up, not to shabby.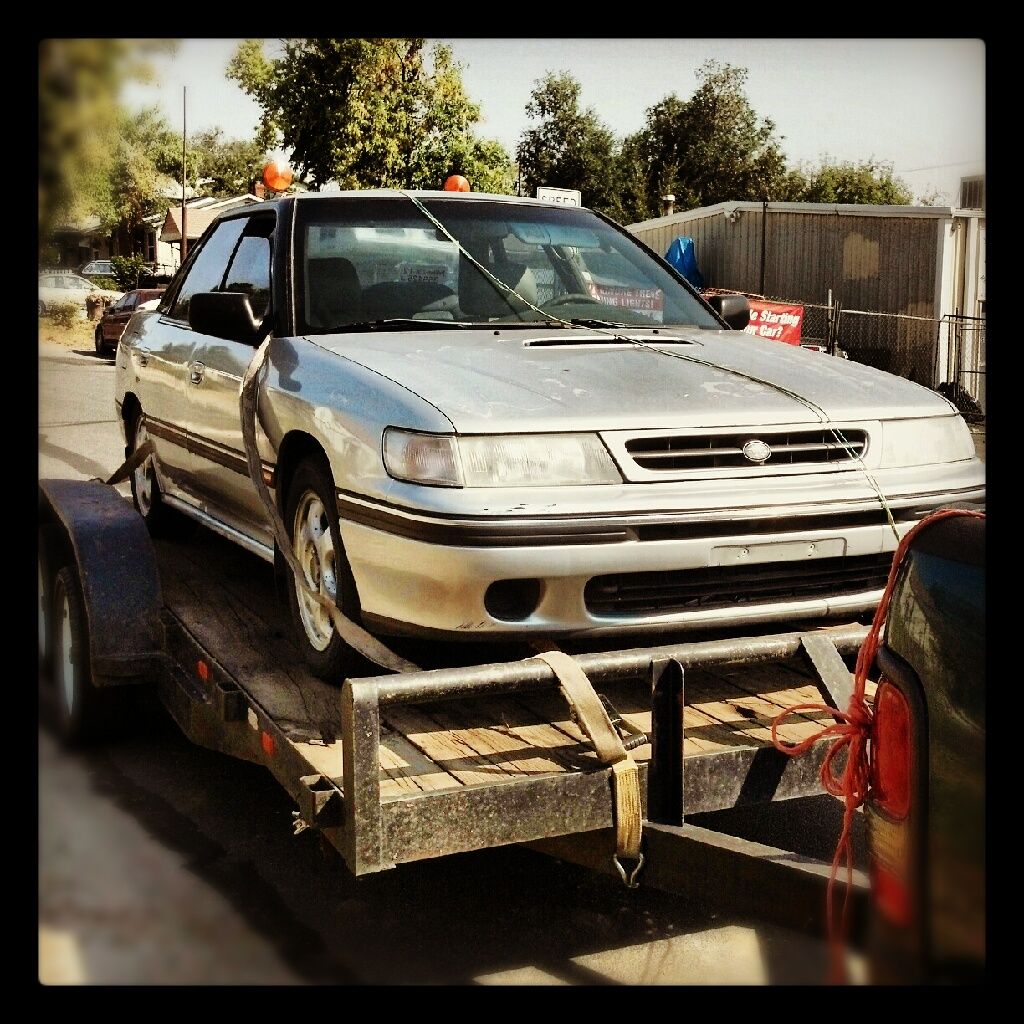 Within 30min. Of getting it back home I had it running again with a new coil pack.
LGT snaflakes & 1in. Spacers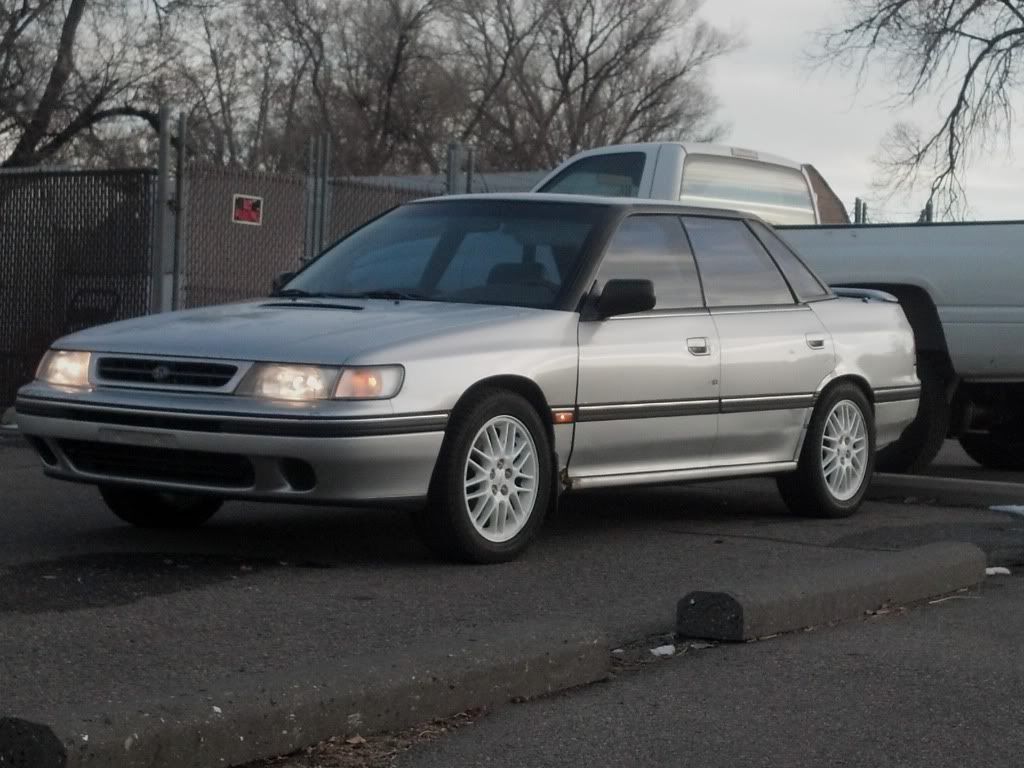 Then one day I came out of Buffalo Wild Wings to find this: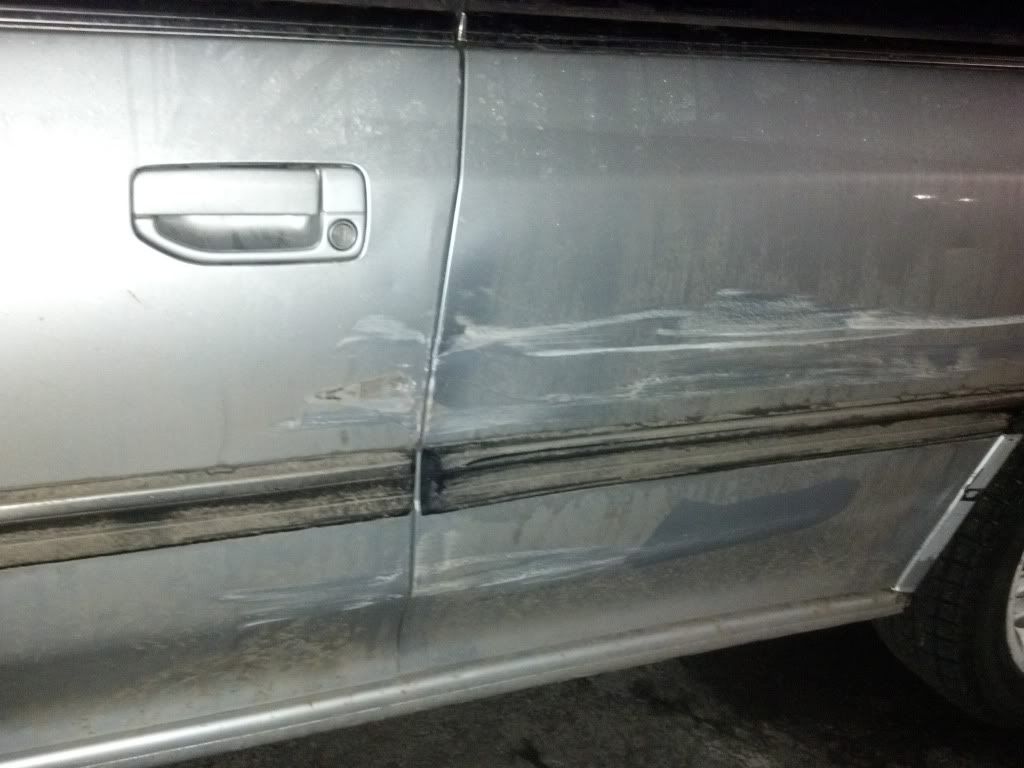 Shitty. So I decided to play with plastidip.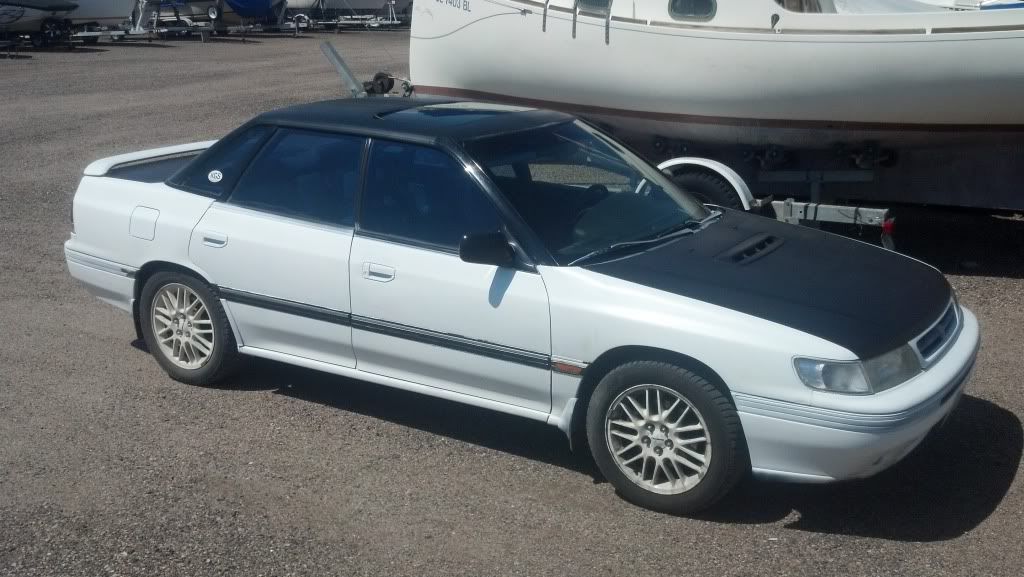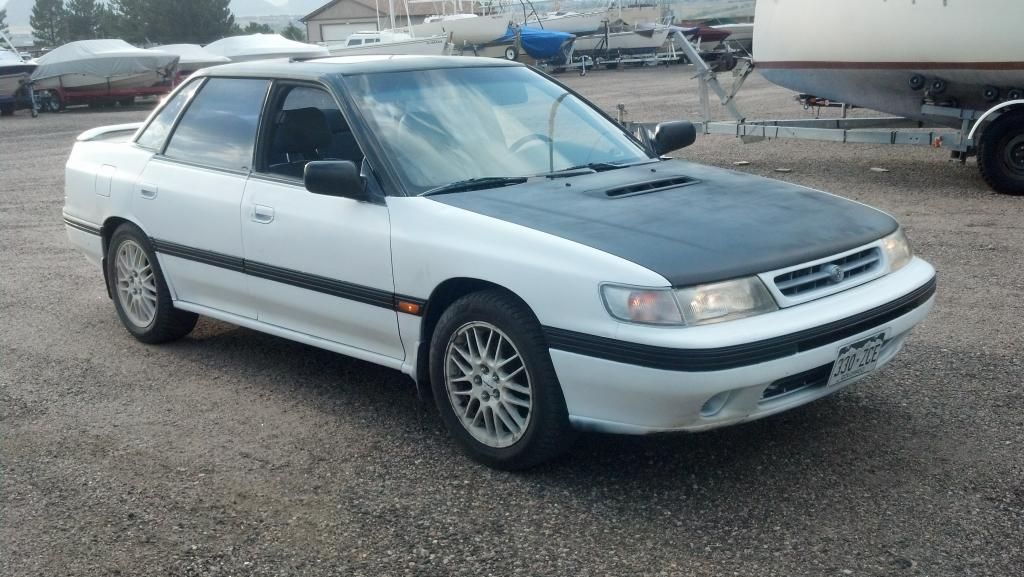 At 180k the engine started having engine failure. I did a rebuild. Stock pistons with new piston rings. Stock rods with ACL bearings. Sock crank with ACL bearings. Bleed all the hydraulic lifters, lapped all the valves and seats. Tanked the heads and block. DIY resurface job. Subaru OEM head gaskets. ARP head studs. New seals everywhere.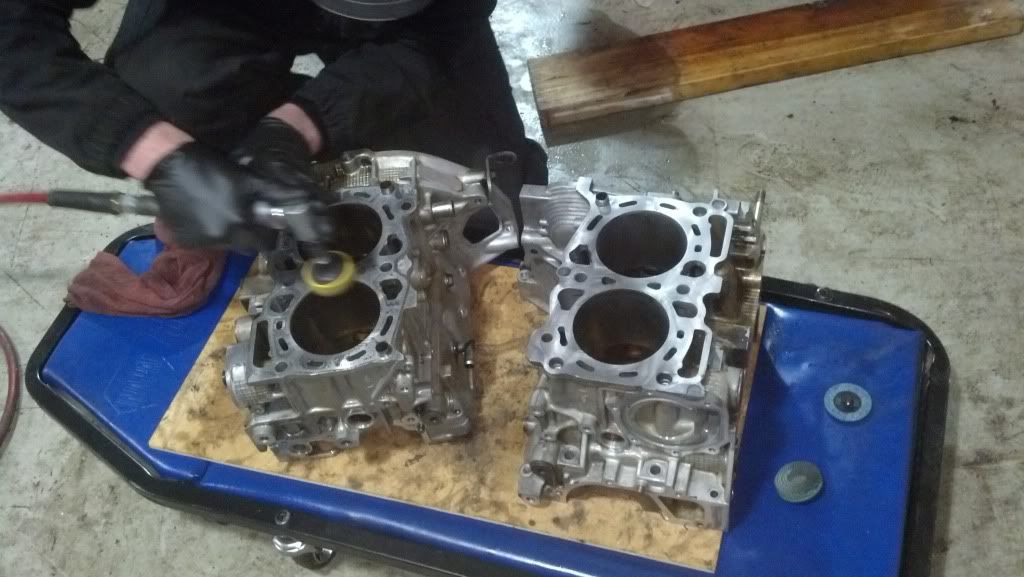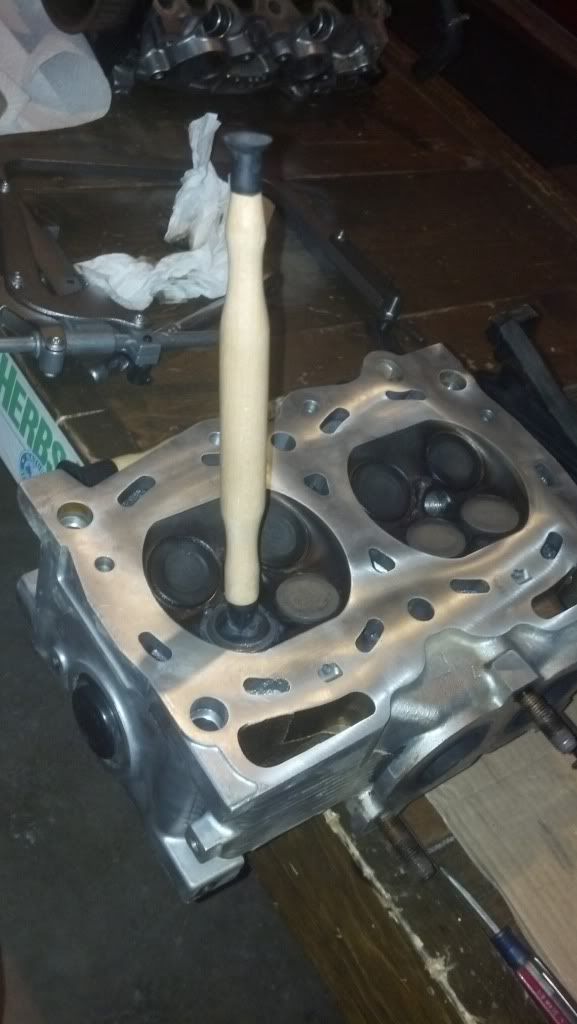 ACL bearings
ARP head studs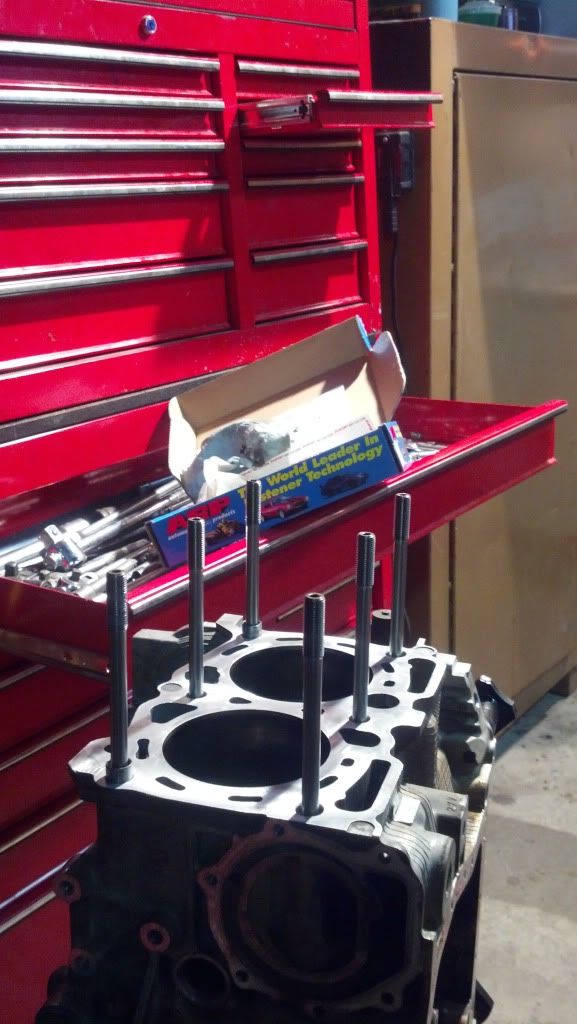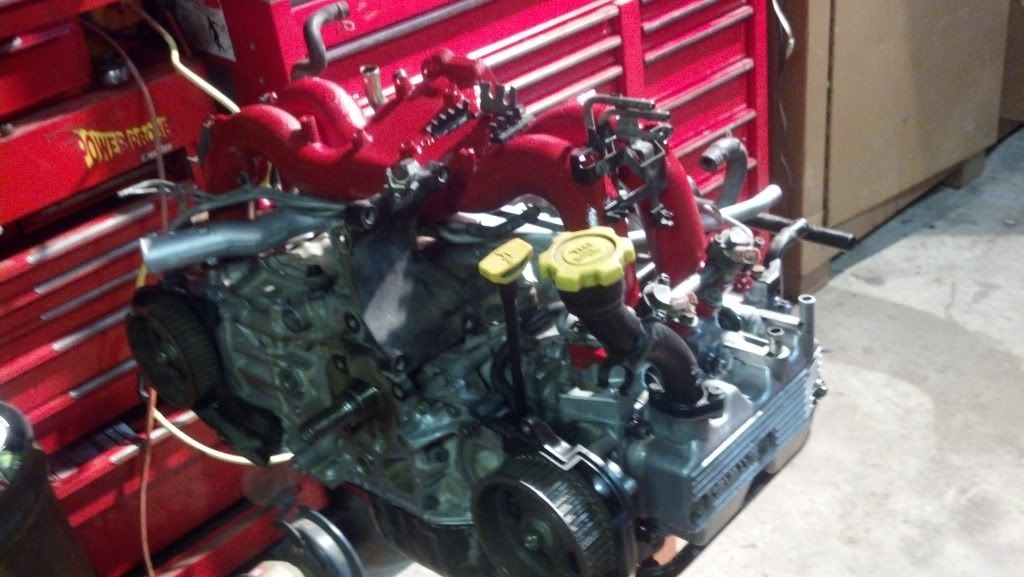 Shortly after the refresh I did a td04 turbo and FMIC upgrade. GC8 huge FMIC custom fit.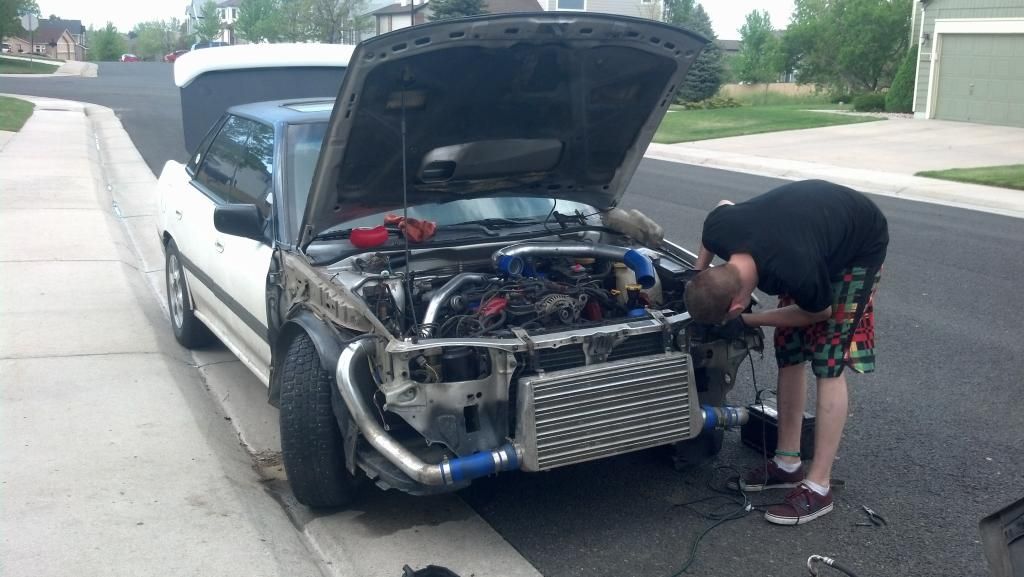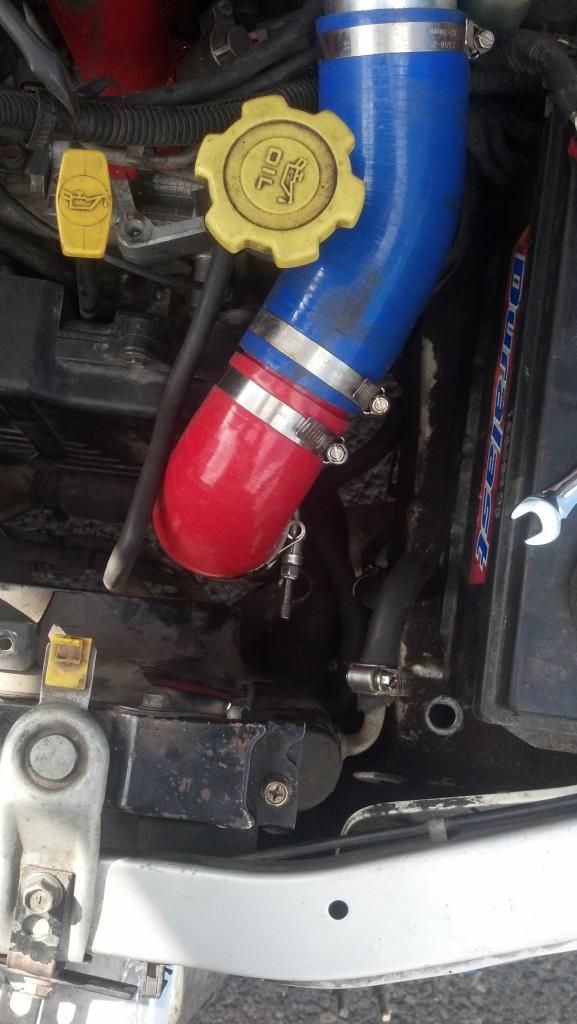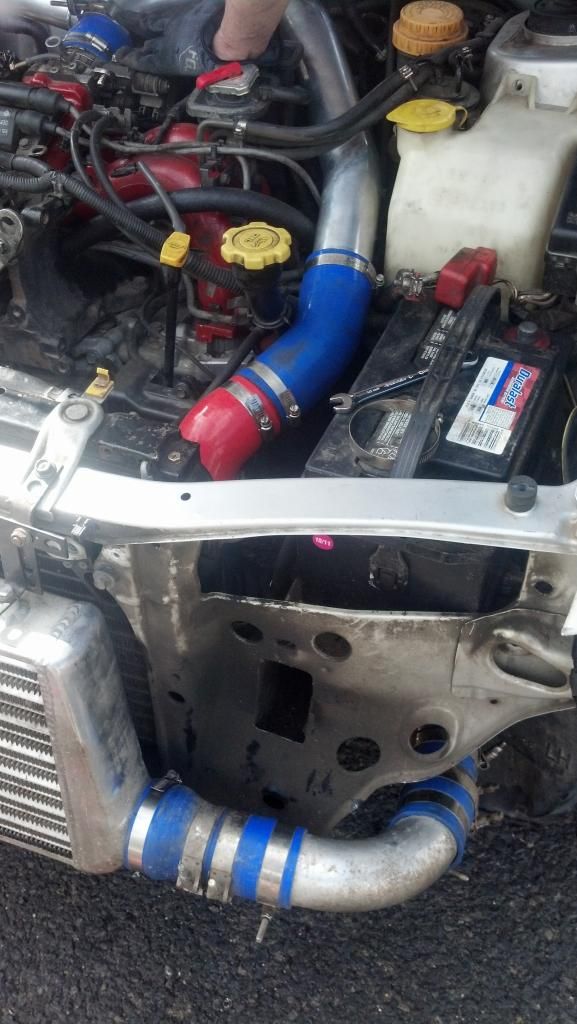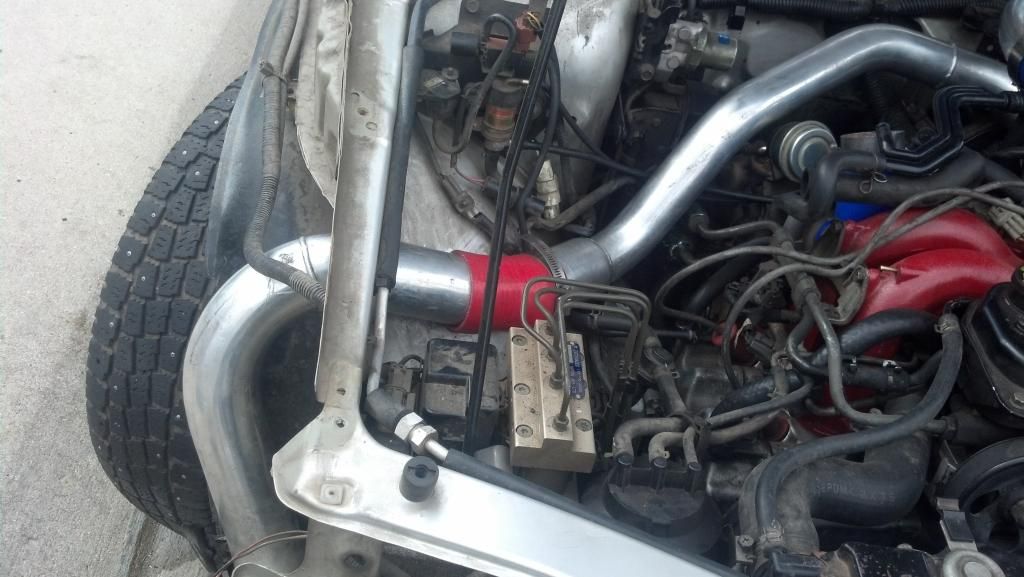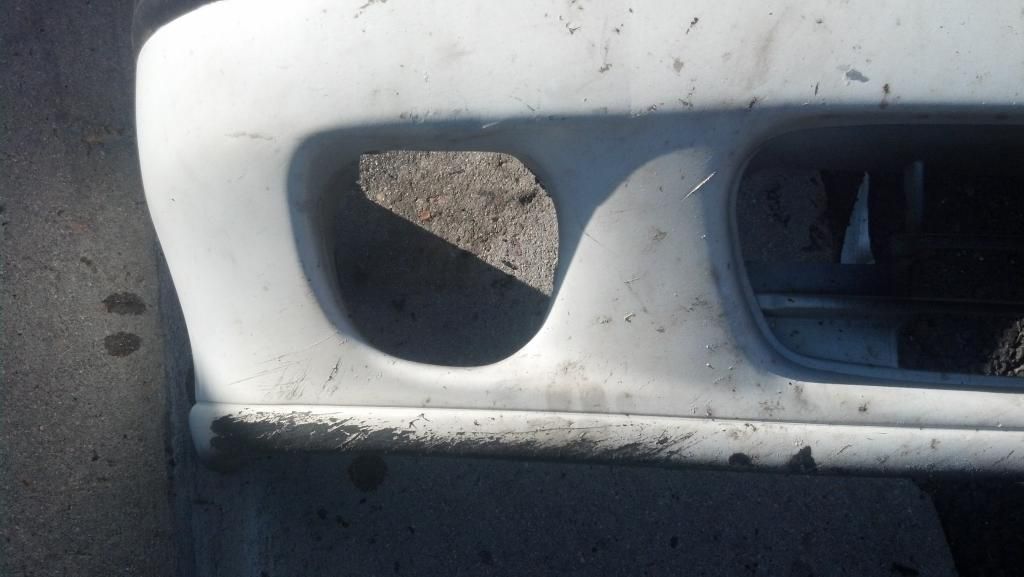 I made up a crappy intake with spare parts until I could get something fabbed.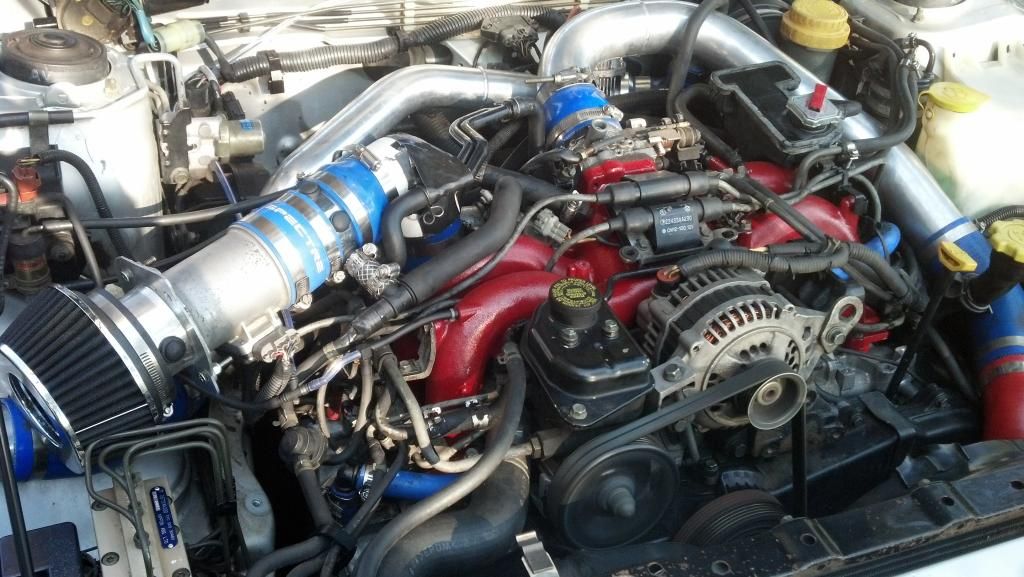 Fabricated intake thanks to Mofab LLC.
Upgraded rotors and pads.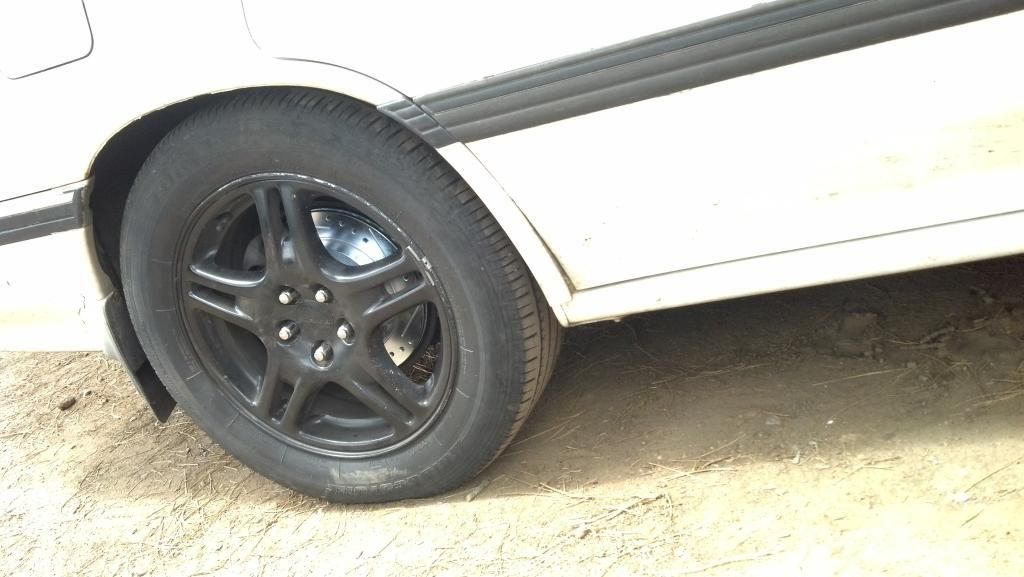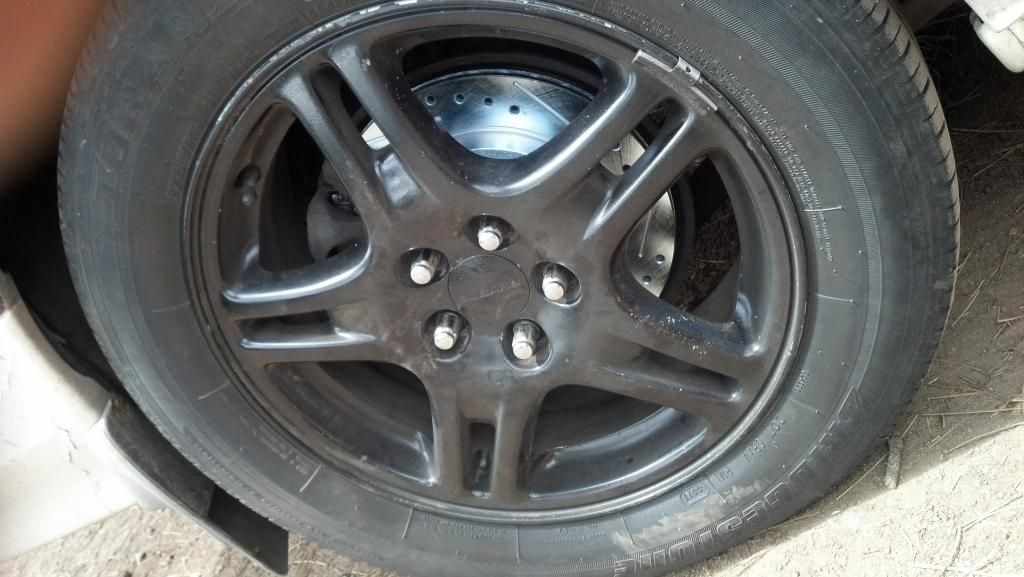 Then I got t-boned by a deer. Picked up replacement parts from the local junkyard.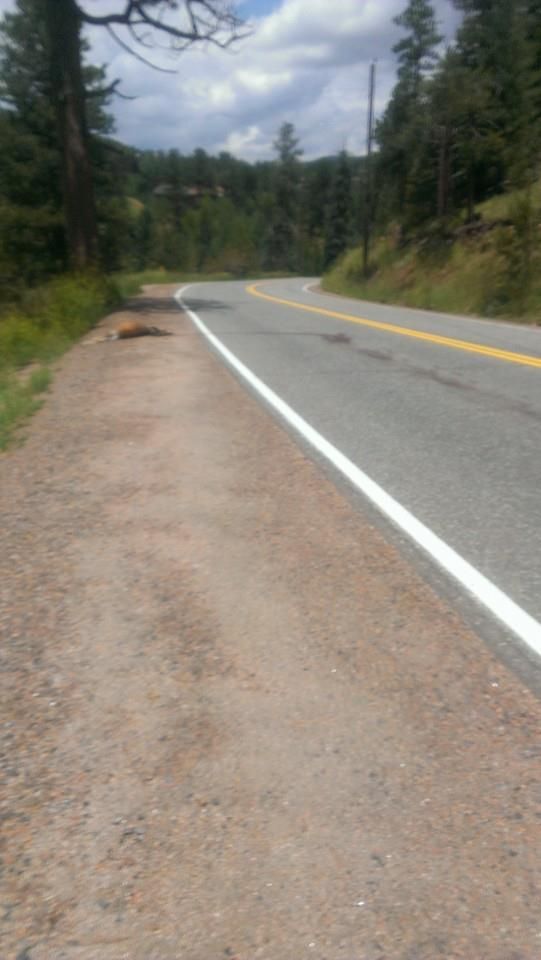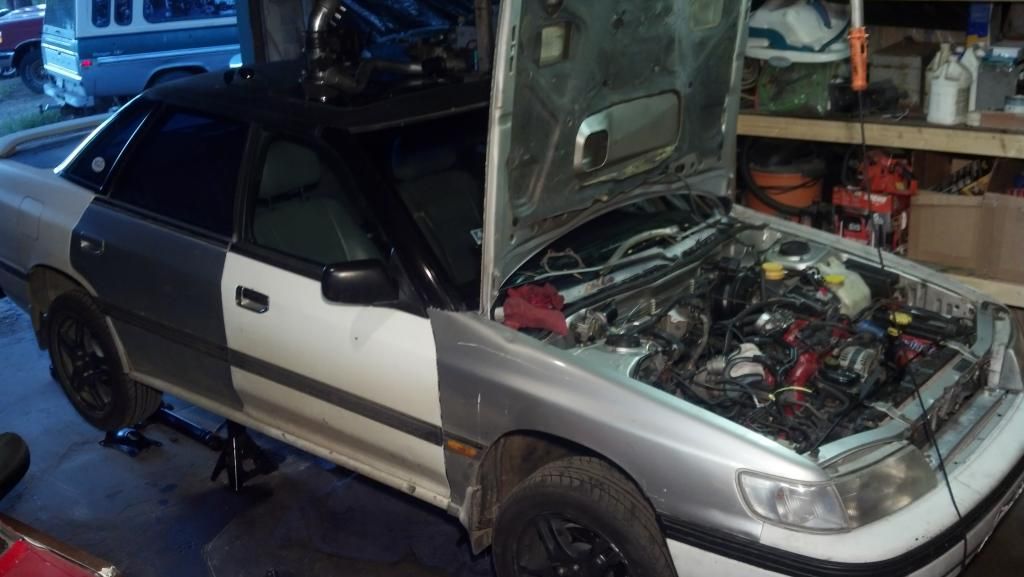 Auto transmission failed September 2014. 195k.
5 speed swap. 2001 forester S donor car. 4.11 FD
Did new seals on the trans and diff.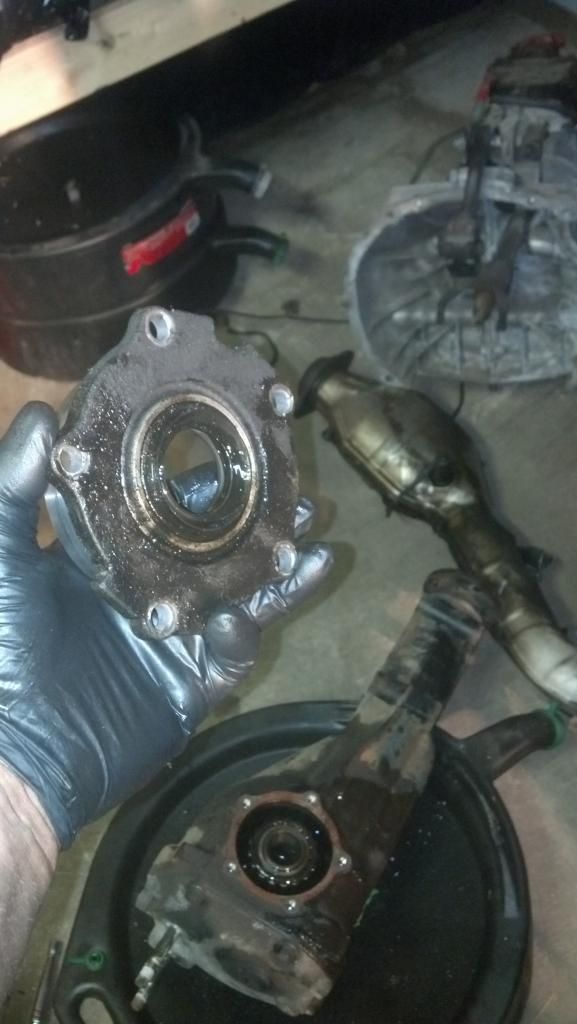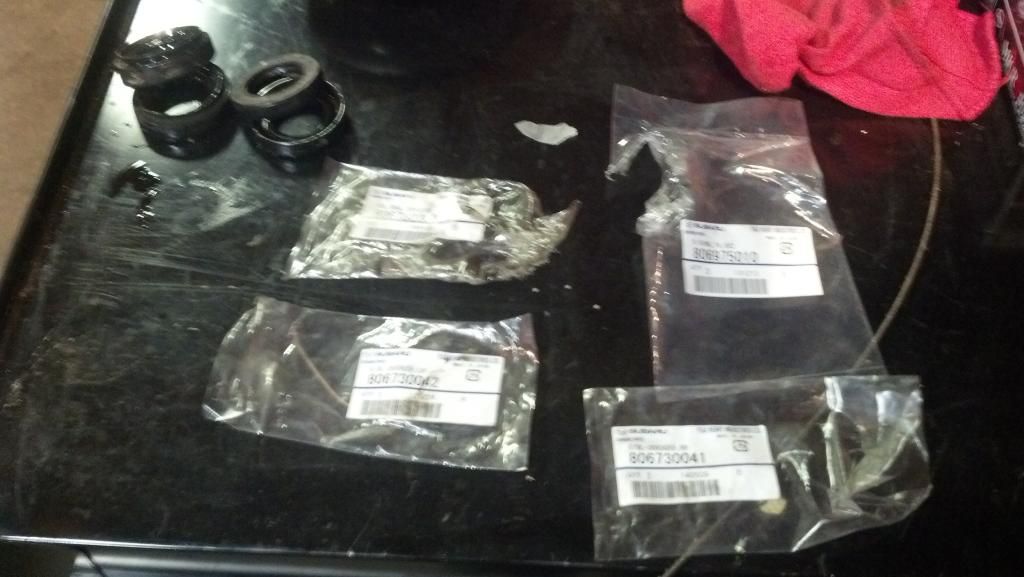 Had trouble finding a drive shaft that would work. The donor forester drive shaft didn't mount the same at the carrier bearing.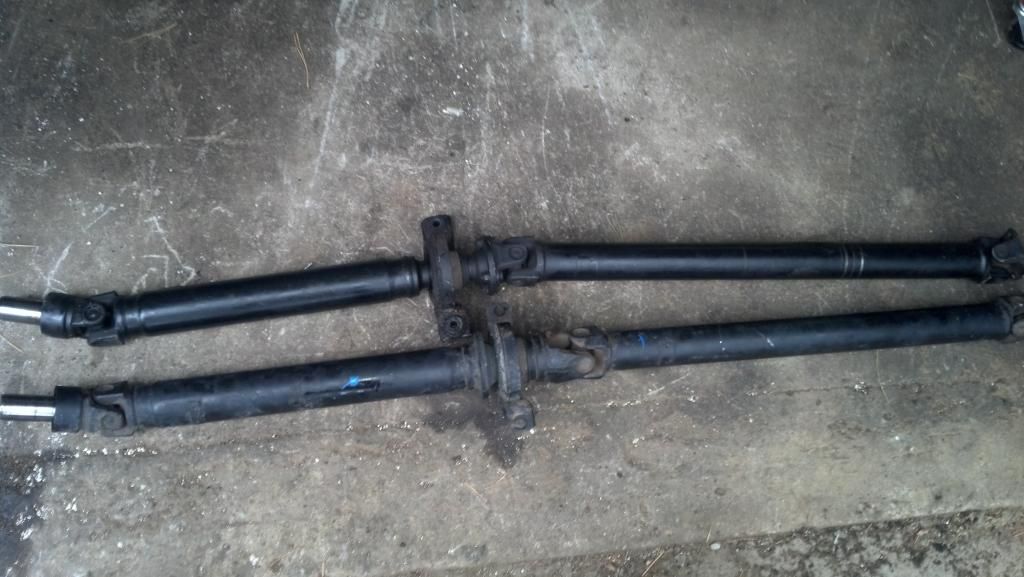 This 1990 legacy drive shaft worked for length but had a different 4 bolt mounting patteren at the diff.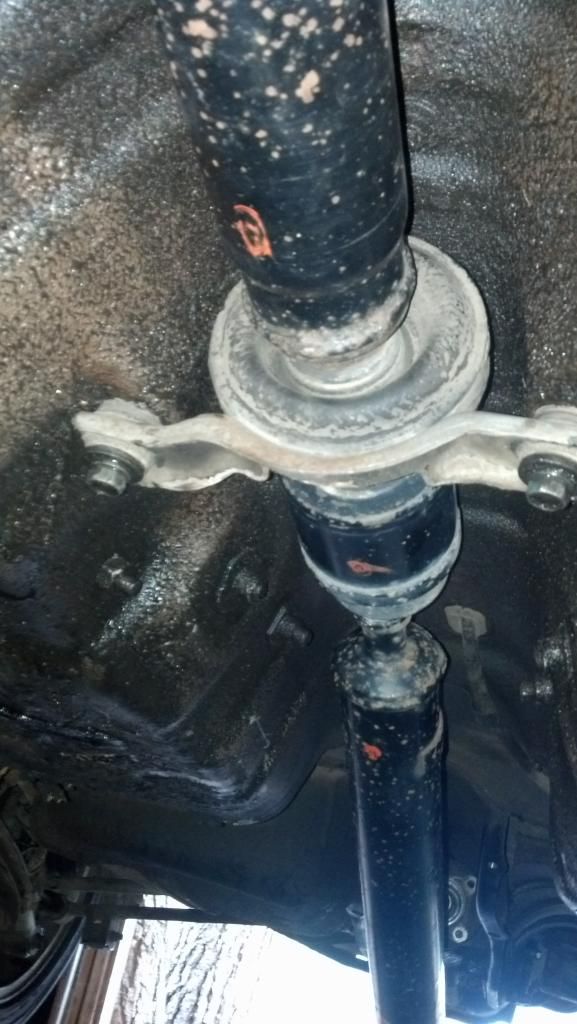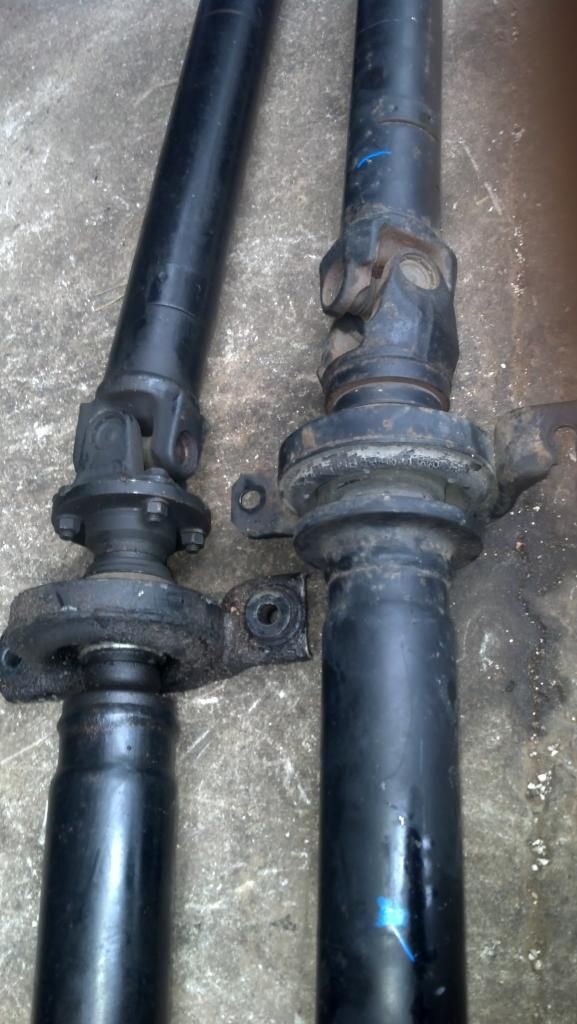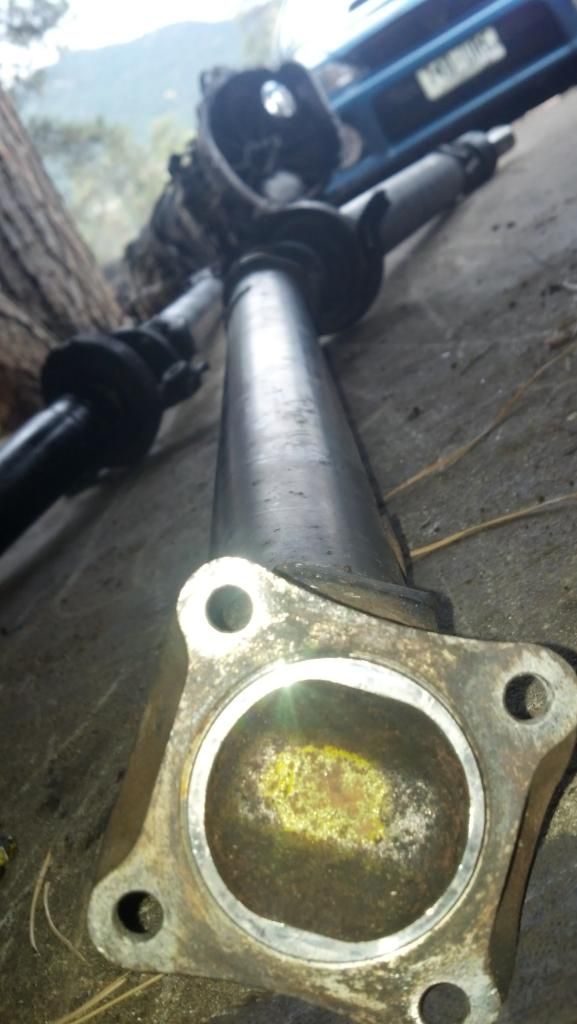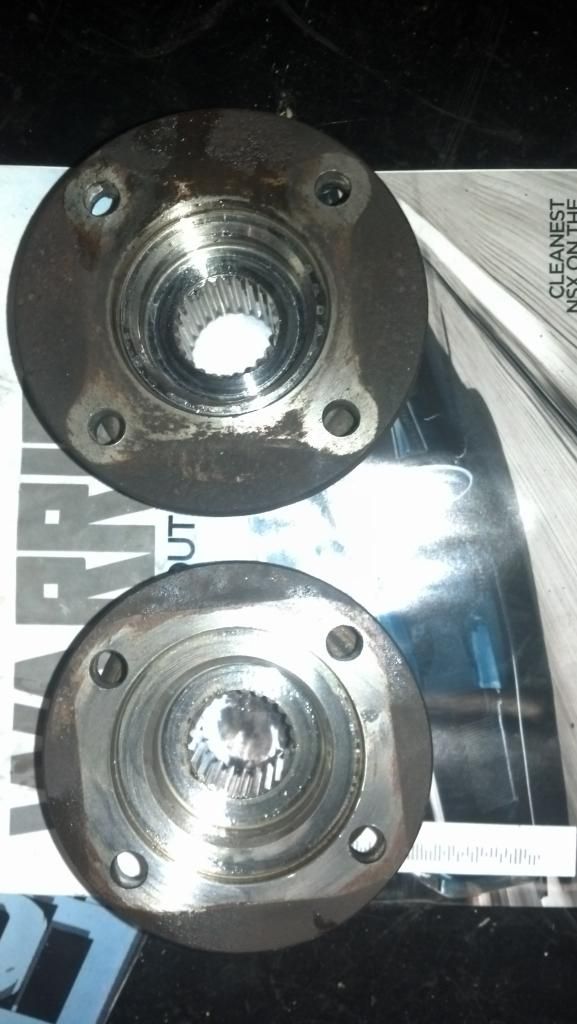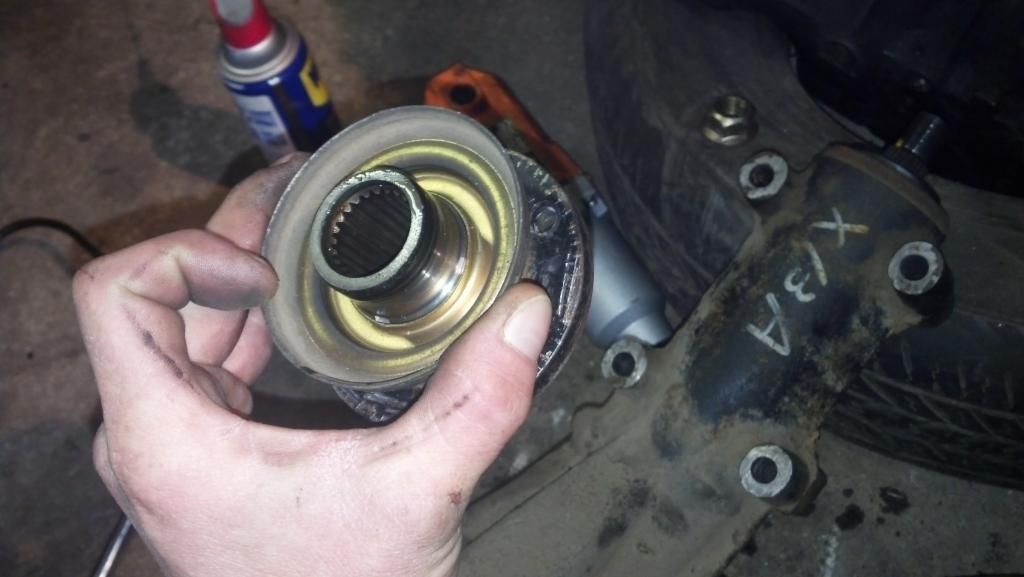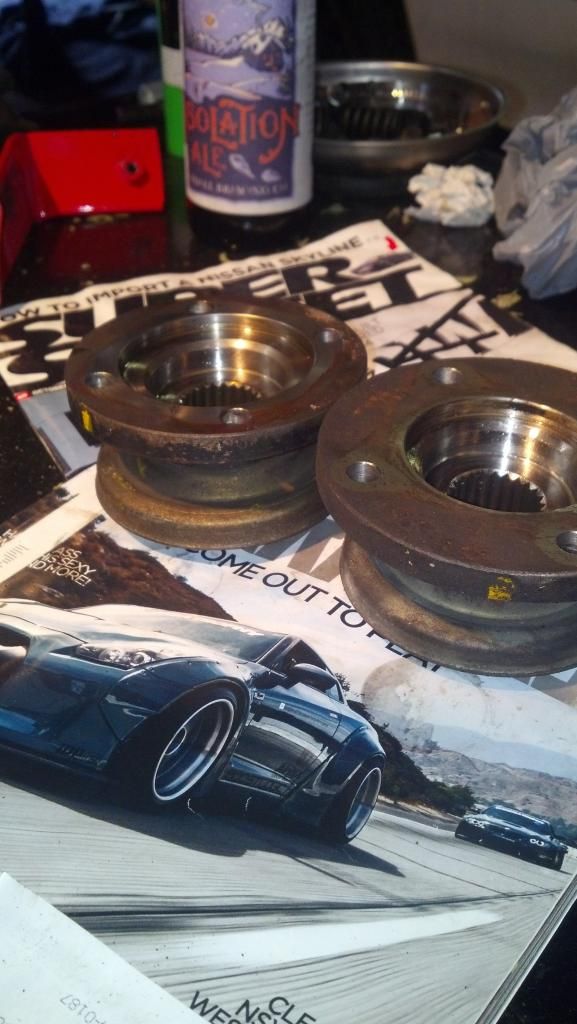 Custom access hole for transmission bracket. Welds on the nut broke.
Had to swap out diff studs. Short and long difference.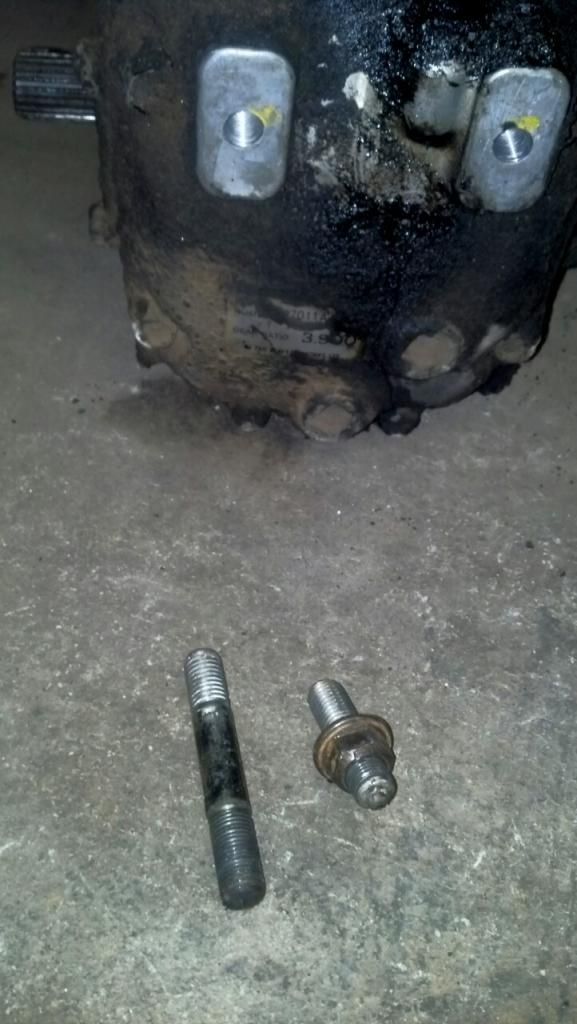 New slave cylinder with goodridge SS clutch line was rubbing on the IC piping so had shorten the pipe a little.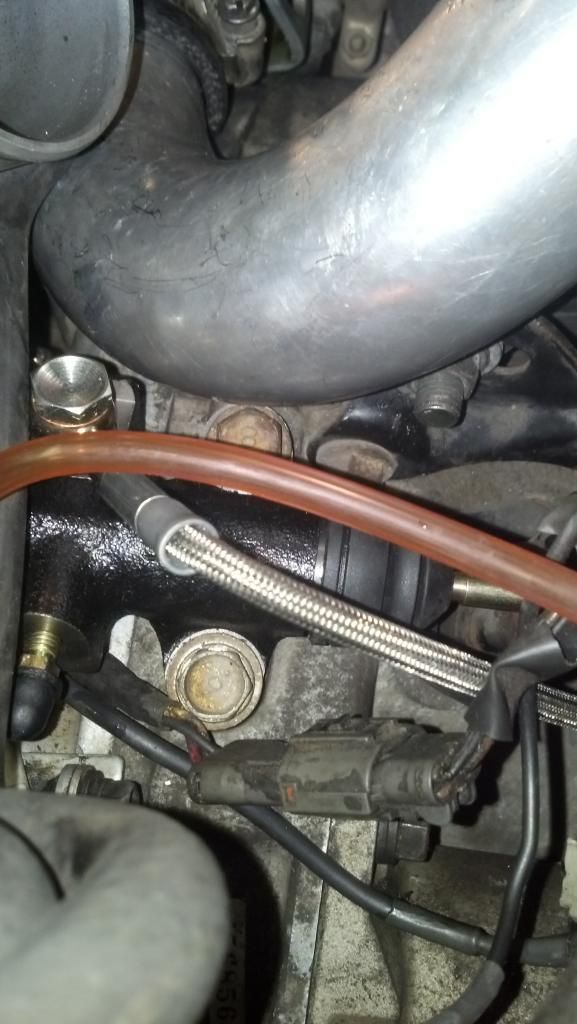 This really sucked. I actually got the transmission stabbed(splines aligned and in) and started the bolts before realizing that the new tranny had guide pins stock on it. The ej22t also has guide pins. Two male parts touching NOT OK. Had to take it back it out and pull the pins and start over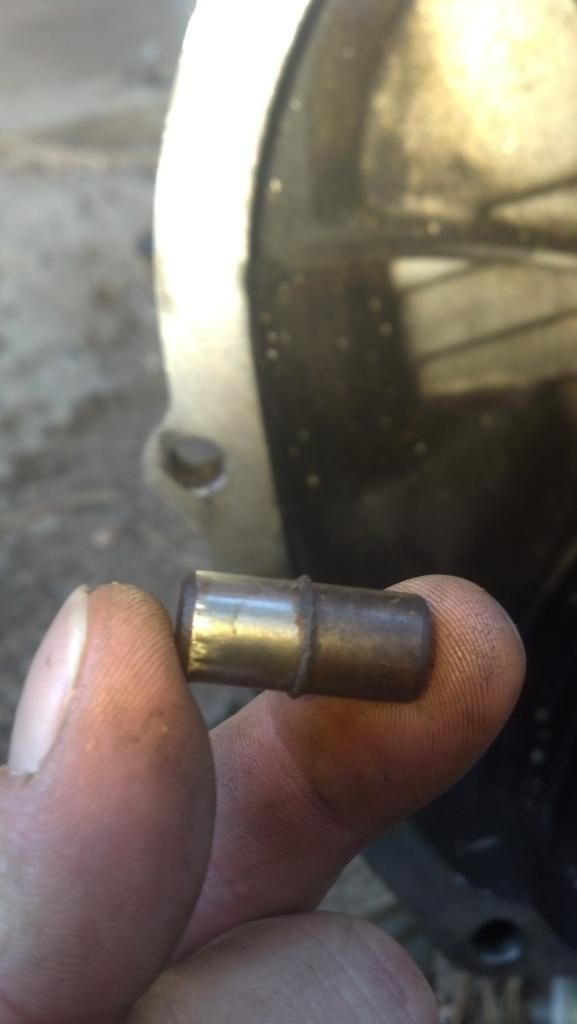 I also did the throttle body coolant line delete. It was now rubbing on my IC piping so I had no choice.
EBay short throw shifter.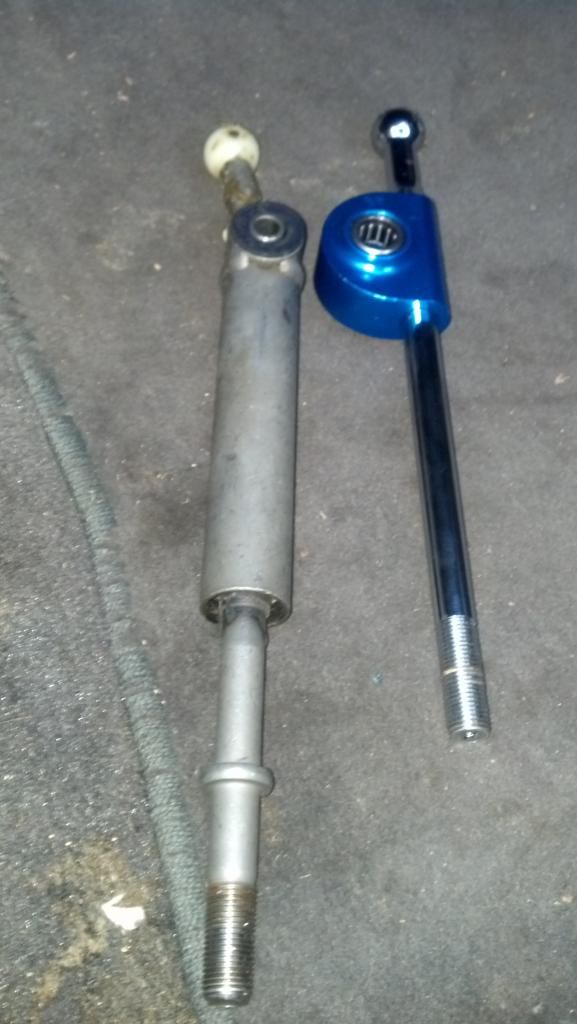 Stock shifter:
Short throw: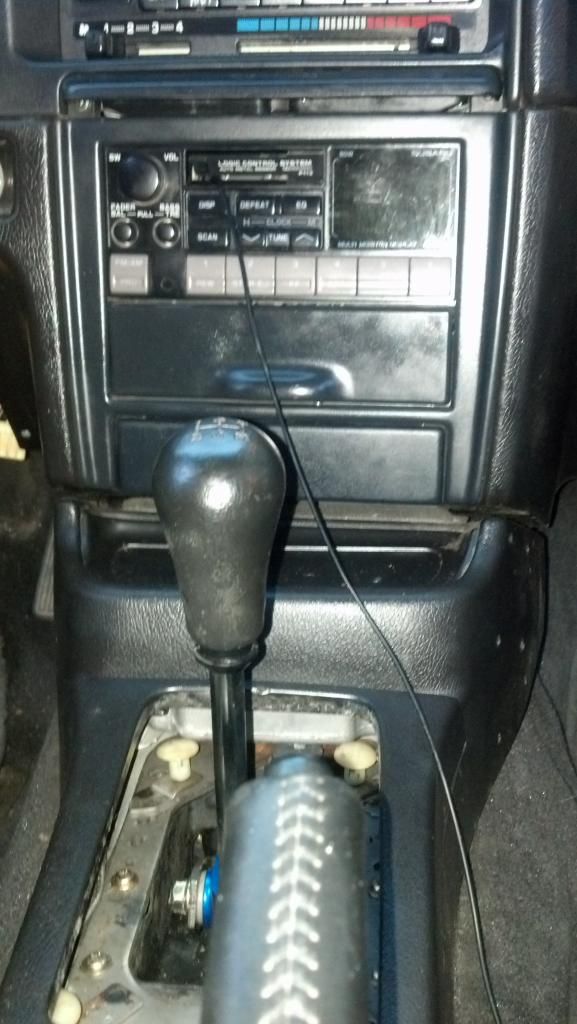 2014 Mods:
***Engine
Rebuilt engine at 170k.
OEM ej22t piston w/ new rings
OEM ej22t rods w/ ACL bearings
OEM ej22t crank w/ ACL bearings
Stock single cam heads w/ stock internals
OEM Subaru head gaskets
ARP head studs
***Drivetrain
Auto to manual swap
4.11 FD transmission w/ 4.11 LSD differential
Exedy stage 2 clutch w/ OEM flywheel
GoodRidge SS clutch line
***Brakes
Stock legacy SS front and rear calipers
Techna SS lines
Hawk HPS pads
Power slot Drilled & Slotted rotors Front/Rear
***Suspension
KYB AGX ajustable struts
Stock springs
***Exterior
Oct.2015 fresh paint job
Imperial Jade Green
w/
Gold metallic flake
16' LGT SnaFlakes wrapped in Blizzak sna tyres
16' 2002 wrx rims wrapped in Fallen FP7000
17' 2007 STi BBS wheels painted
gold
1in. Wheel spacers 5x114.3 to 5x100
EDM glass headlights w/ auto levlers
JDM glass fog lights w/ custom brackets
Legacy cold weather package heated mirrors
LED exterior light conversion
***interior
OEM leather back seats swapped for SS black cloth seats
2002 wrx front seats with legacy CWP heating elements
Canadian HVAC control w/ recirculation & No AC
Canadian non-saggy sun visors
Pioner Deck w/ bluetooth
4 JL audio speakers
2.5in. cubby din
400w 120v power inverter
Alpine amp 125w max per
Lucky fishing lure in ashtray
Fishing pole in the back
***Supporting Mods
Custom MOFAB LLC. Fabricated Intake
Td04 wrx turbo
Hallman Boost Controller
Throttle Body coolant delete
Custom flipped upside down FMIC
Harbor Freight Boost gauge
Stak oil pressure gauge