This is a BPV adapter that I made today, out of stuff laying around the garage. Check it out and comment!
I took a scrap of 3/16" steel and cut it into the shape of the Forester's BPV flange with a chop saw and a grinder. I then drilled the holes for the mounting studs and the outlet tube.
I then took a piece of 3/4" steel tubing and cut it at a 45 degree angle, then welded it back together to make an elbow.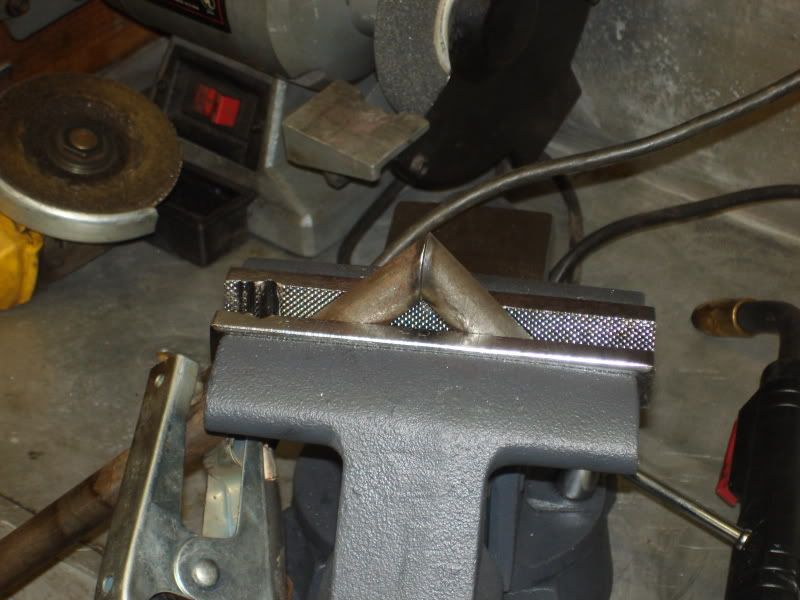 I cut the elbow down as low as I could before I welded it to the plate...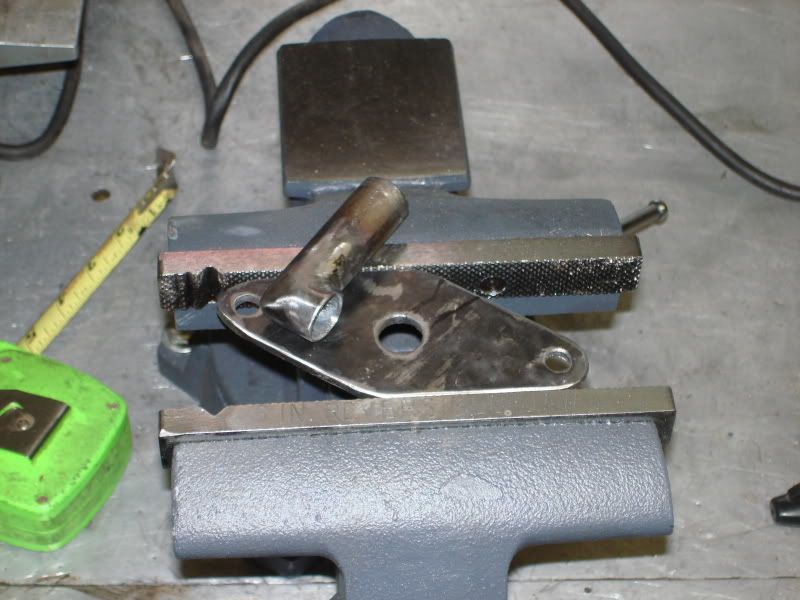 Welds ground and painted:
Here's how it looks on the TMIC. The hose for the BPV will run right under the TB, and it clears the throttle linkage no problem, as the garage-floor mockup shows: