This isn't going to be a complete how-to guide but I will show some pictures I took along the way and a couple tips to make it easier. I had never done this before and found very little information on it when searching the web. Most people don't do this anymore because rebuilt calipers are generally quite cheap. They're as cheap as $35 a side for some cars but for these calipers (05 Legacy GT) rebuilding them was significantly cheaper because rebuilt ones cost about $80 each plus $70 if you supply a core for the fronts for loaded rebuilt centric calipers from rockauto. Even more expensive from subaru or the parts store.
I don't trust someone to rebuild parts and it was cheaper to rebuild them myself and I enjoy the learning experience, so that's what I did with mine. I bought these calipers from a guy on the other legacy board and he rebuilt them for me. They didn't last long before they began sticking and stranded me on the side of the freeway with my calipers glowing red hot and a little smoke coming out of the wheels. This person clearly did not rebuild them properly. He didn't replace the pistons or hone the cylinders so the rust continued to spread and it's probable that he used grease on the seals, which may have compromised them. ONLY USE BRAKE FLUID on the seals! Other products can deteriorate the rubber in the seals and cause them to break down or swell and destroy them.
I originally thought my brake master cylinder was bad because it seemed like the brakes would stick on opposite corners of the car (ie - front left, rear right and vice versa but replacing it did not help) and I purchased a new Centric master cylinder from rockauto.
Centric Master Cylinder for SVX FWD non-abs part # 130.470.19
My ABS is gone and I had an SVX master cylinder to keep the 1 1\16" bore of the SS master cylinder. It's the only one that has the same size bore and non-abs.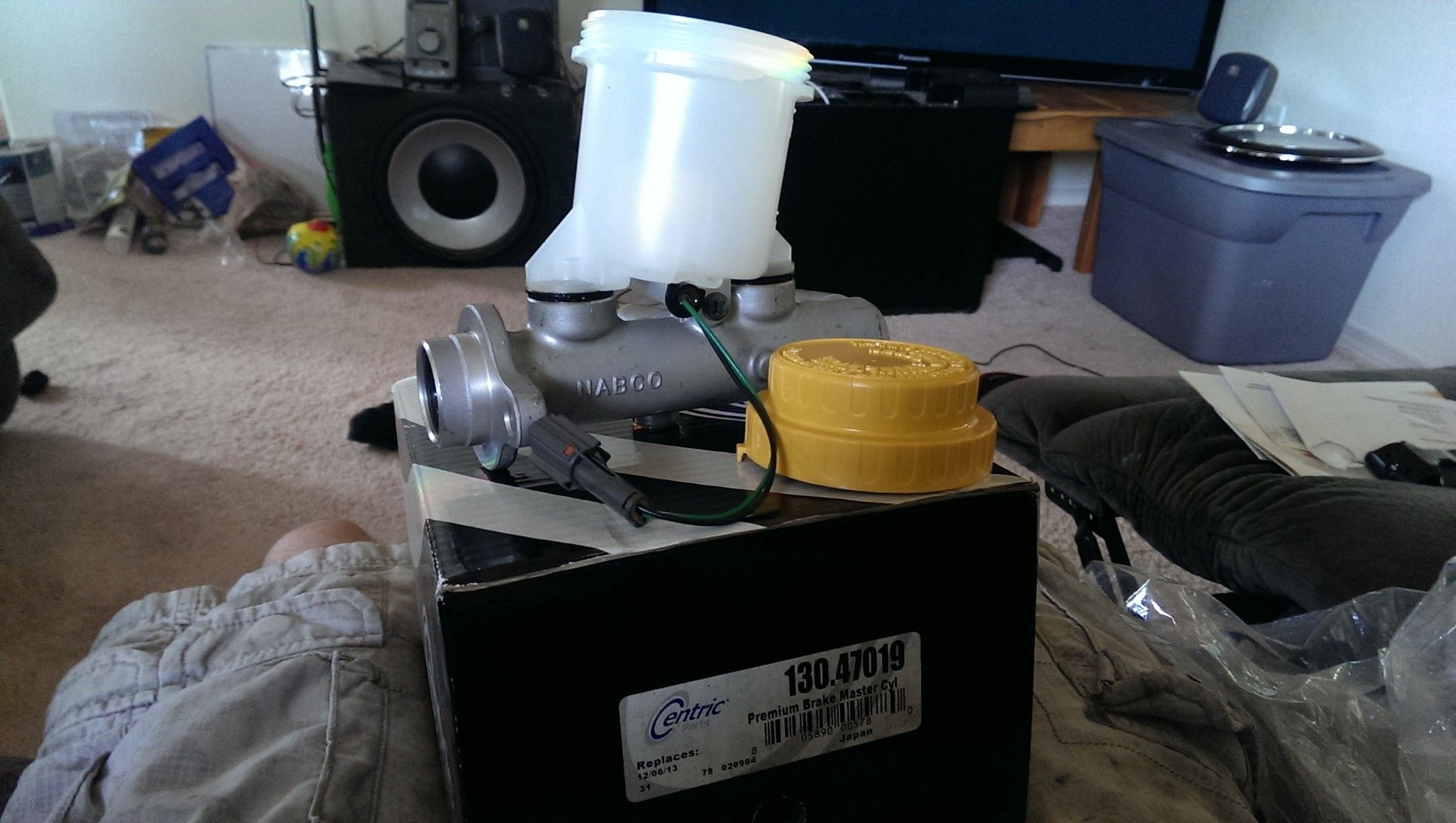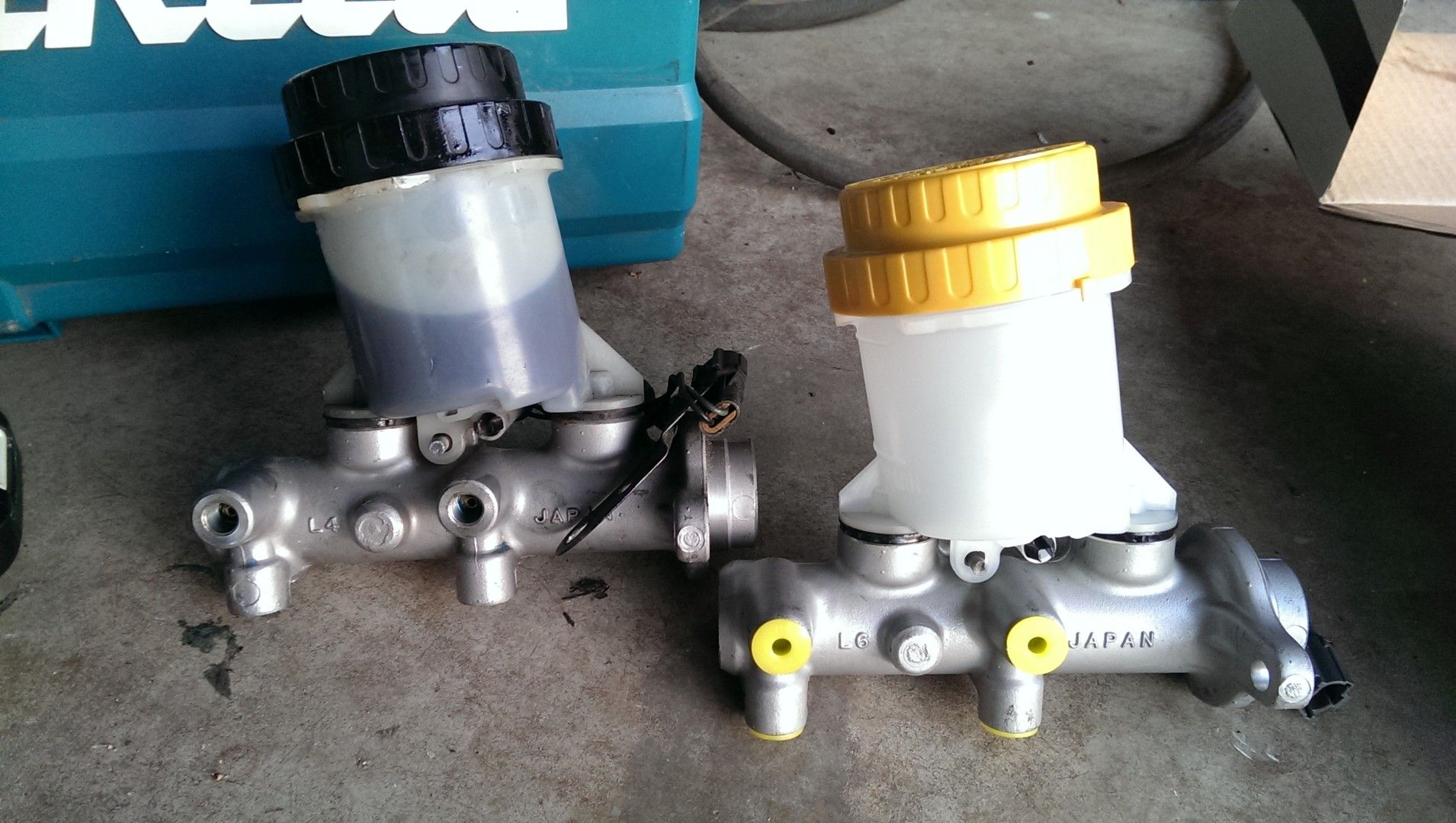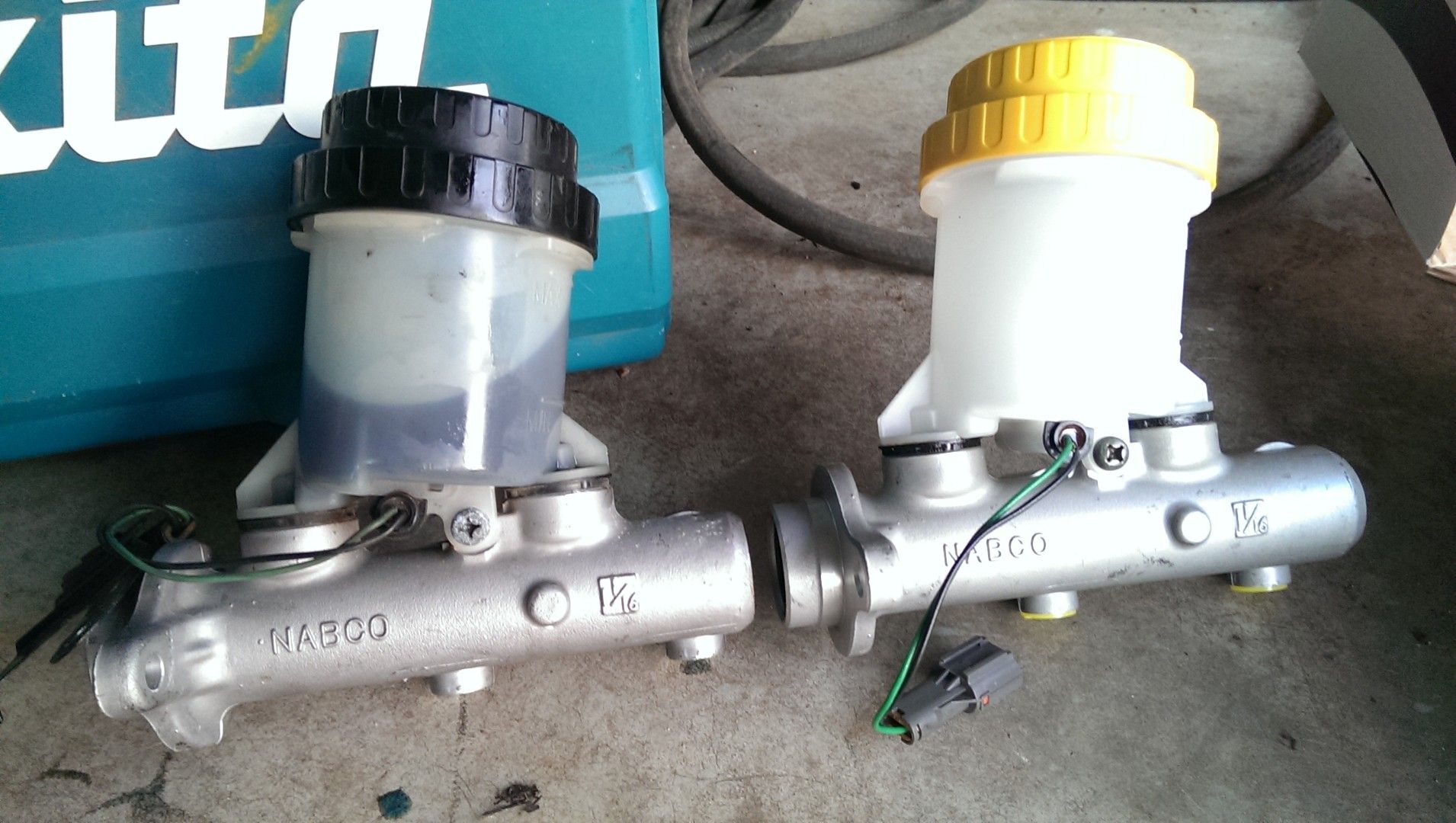 My calipers were seized so bad that 130 PSI of air pressure injected into the bleeder hole failed to removed them. I almost couldn't get them out with my own strength. I had to use a combination of a pry bar and rotating them with a channel lock pliers. I even used a 3 lb mini sledge and a punch through the bleeder hole straight to the back side of the pistons with no luck. As you can see below, the pistons were damaged pretty badly from the pliers. The damage wasn't on the sealing surfaces so I could have still used them but I bought new centric ones instead.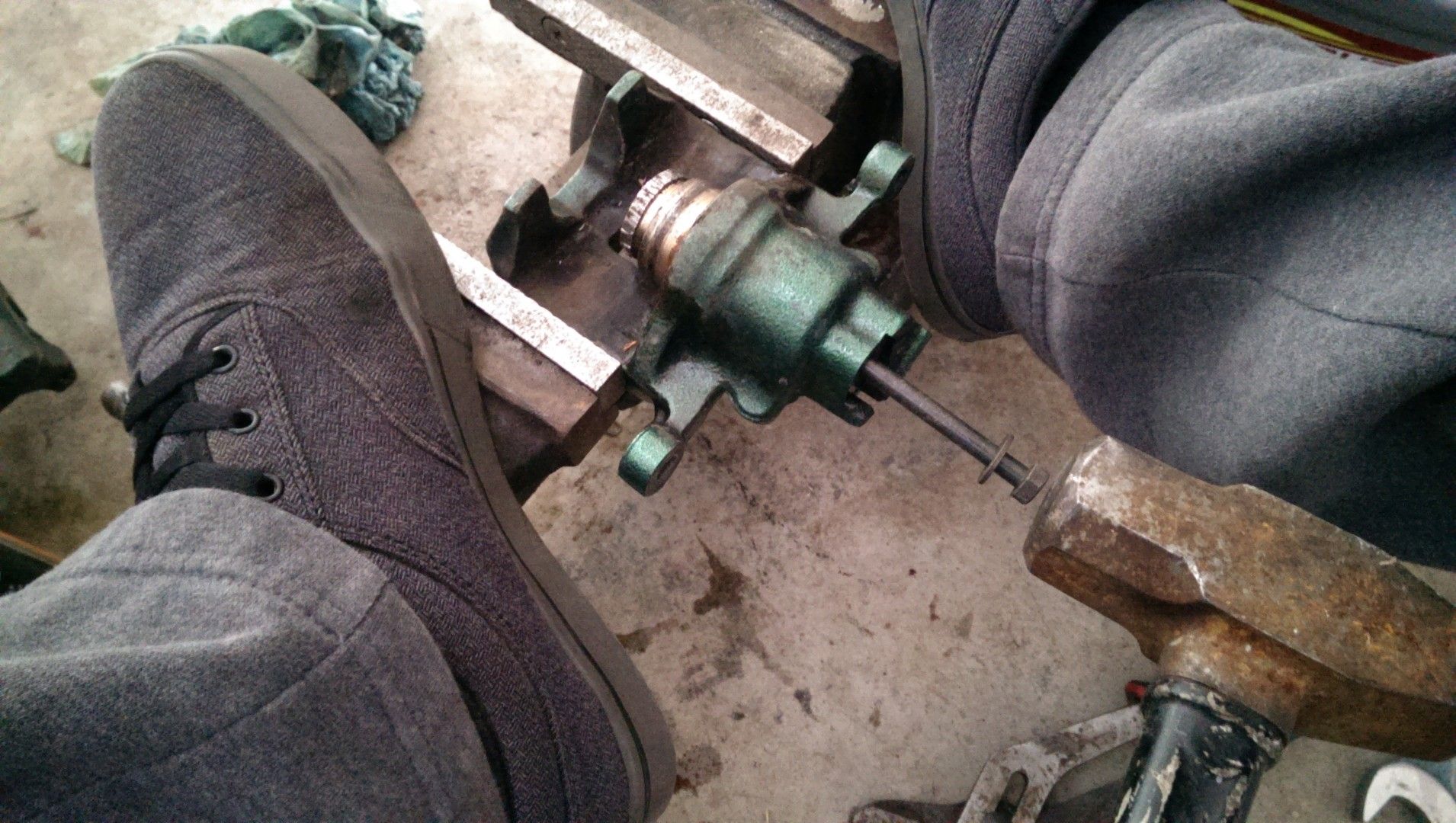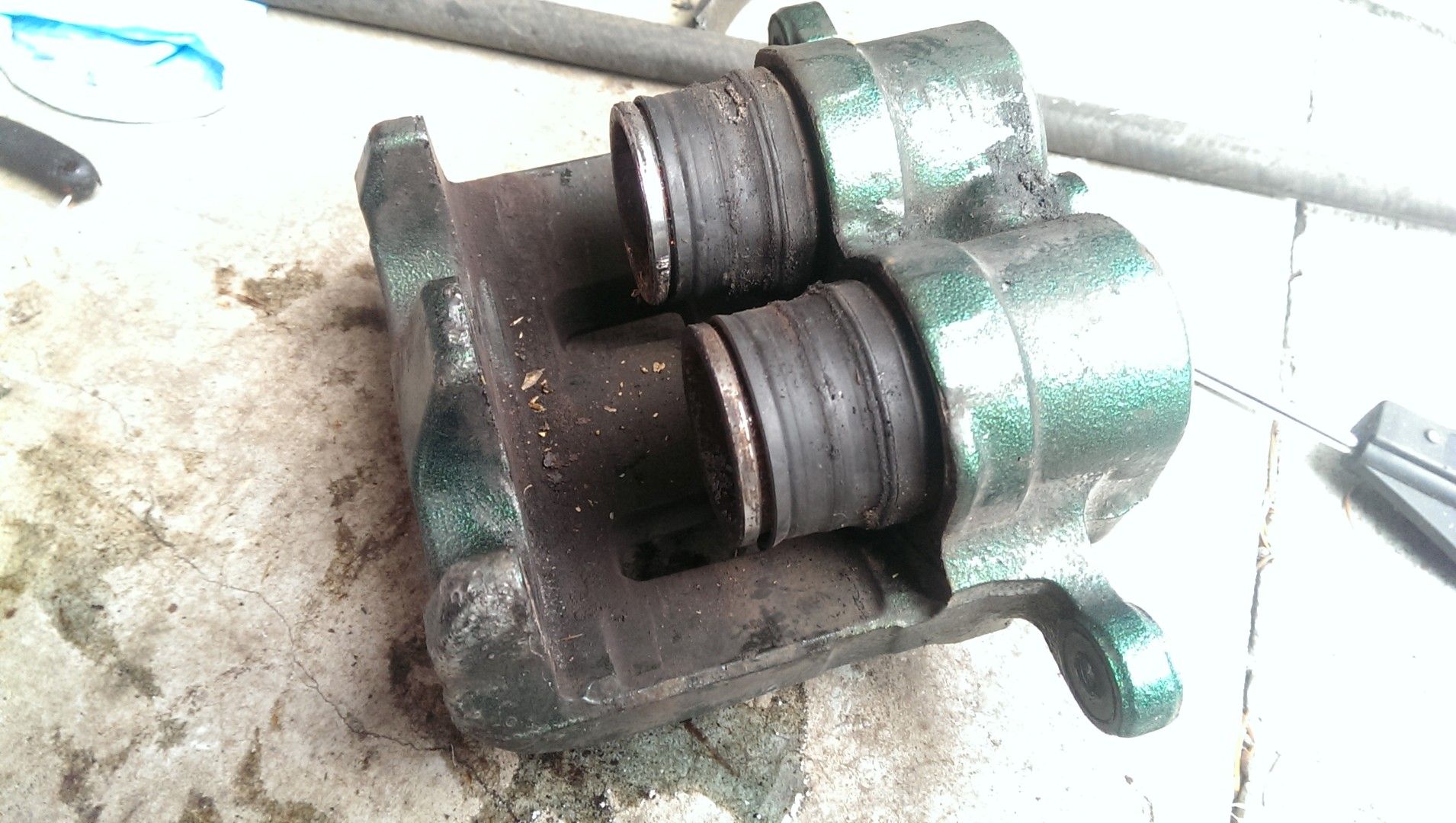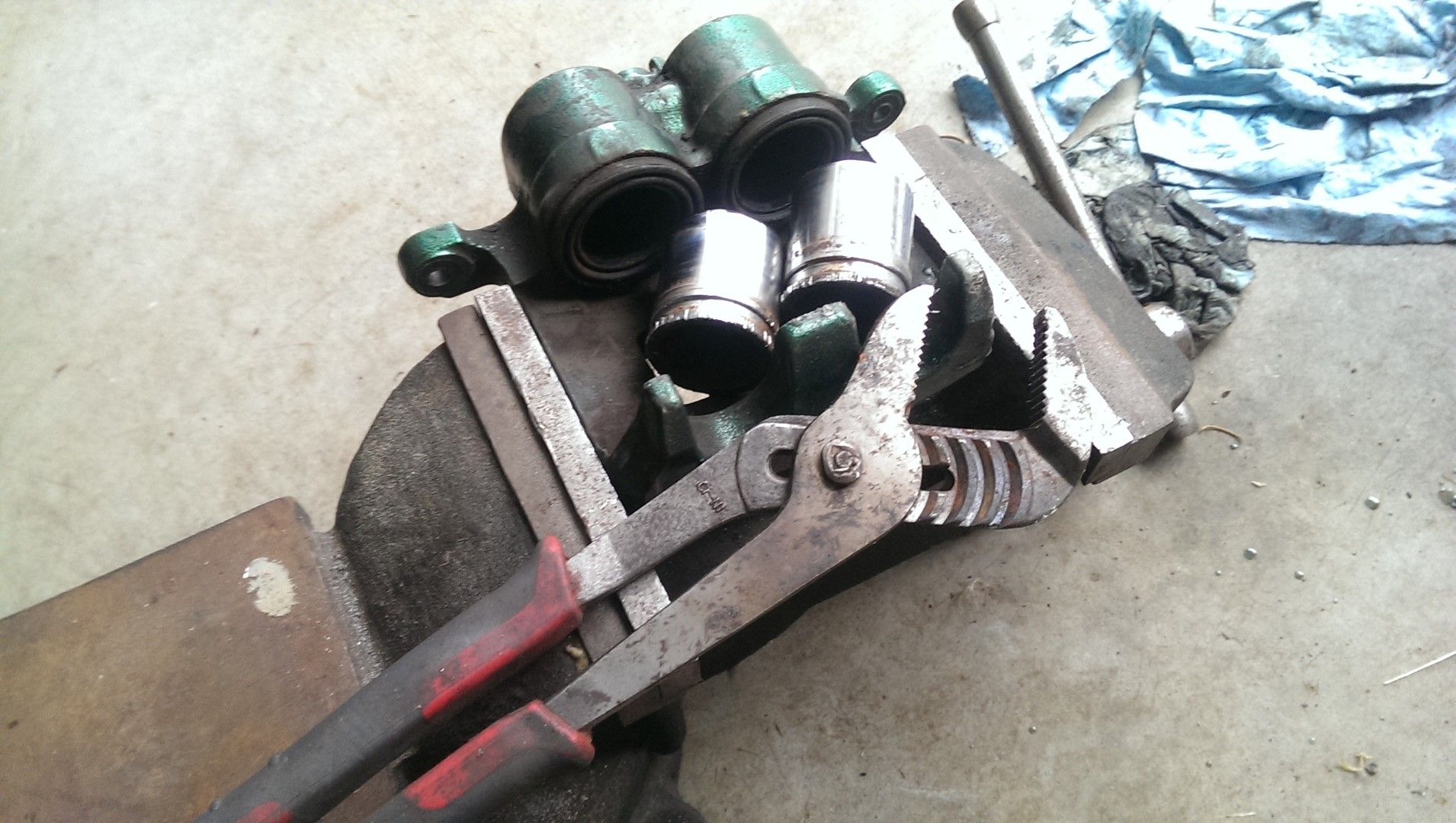 Here are some pictures showing the condition of the pistons and the bore of the calipers.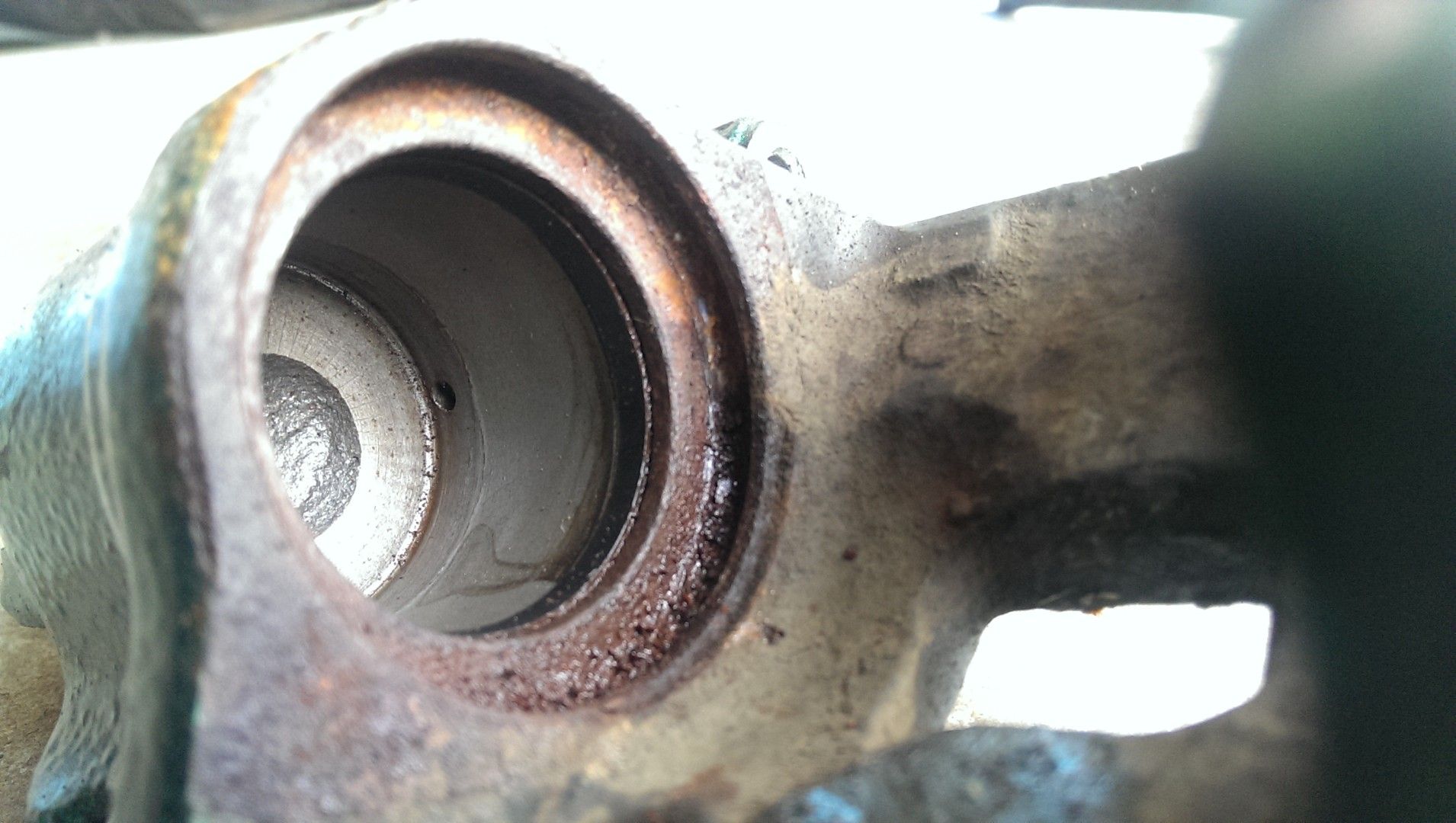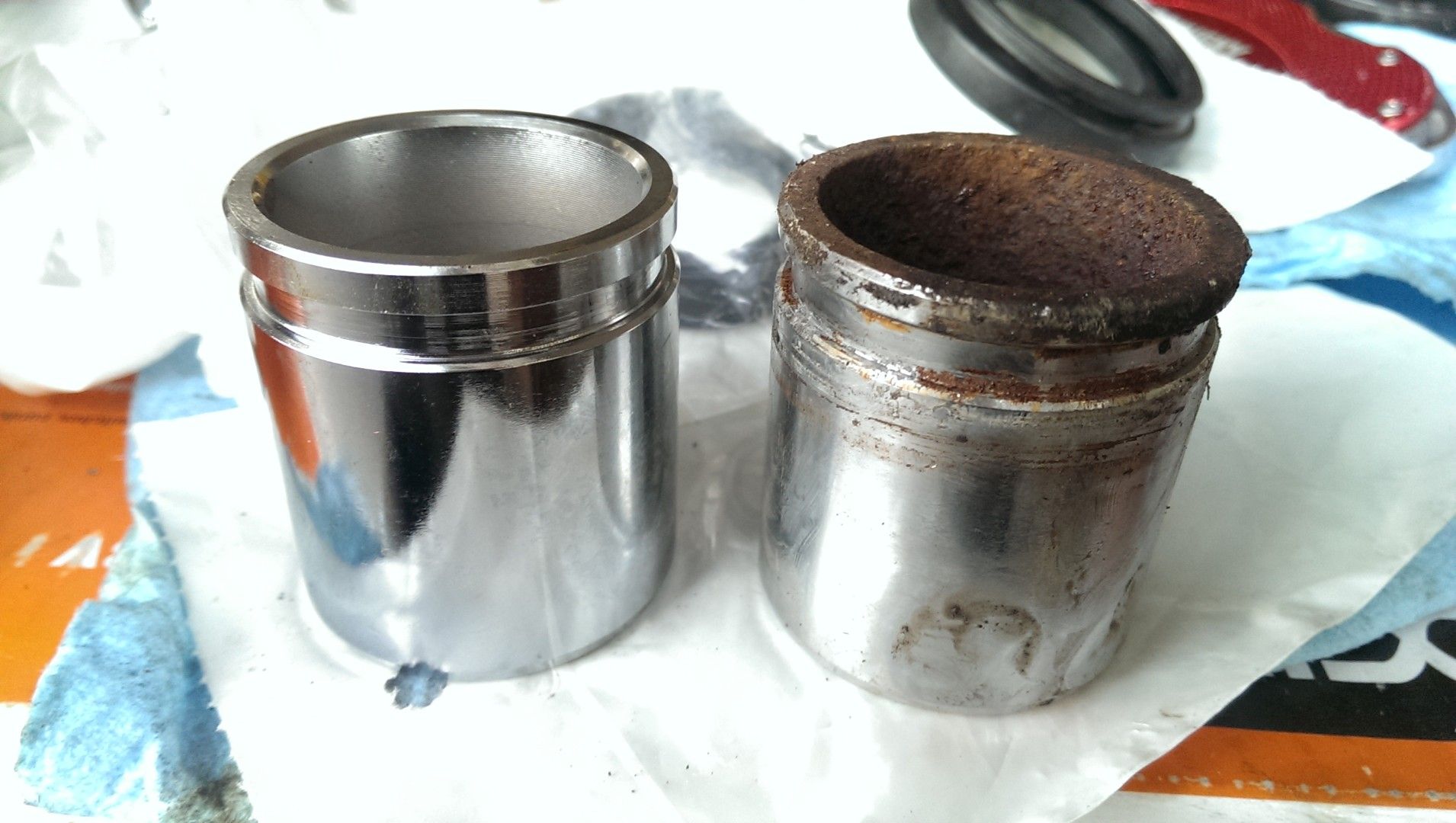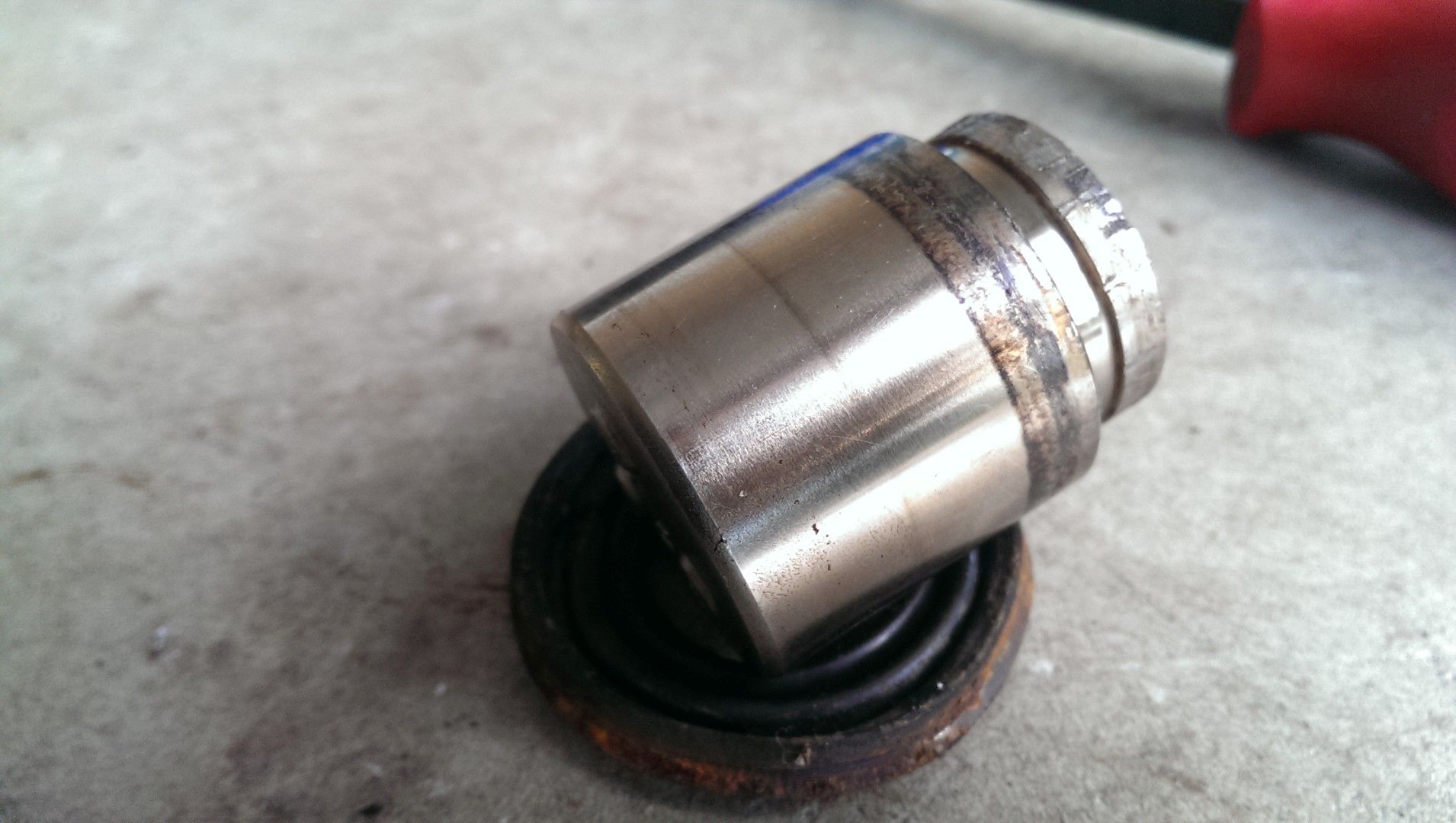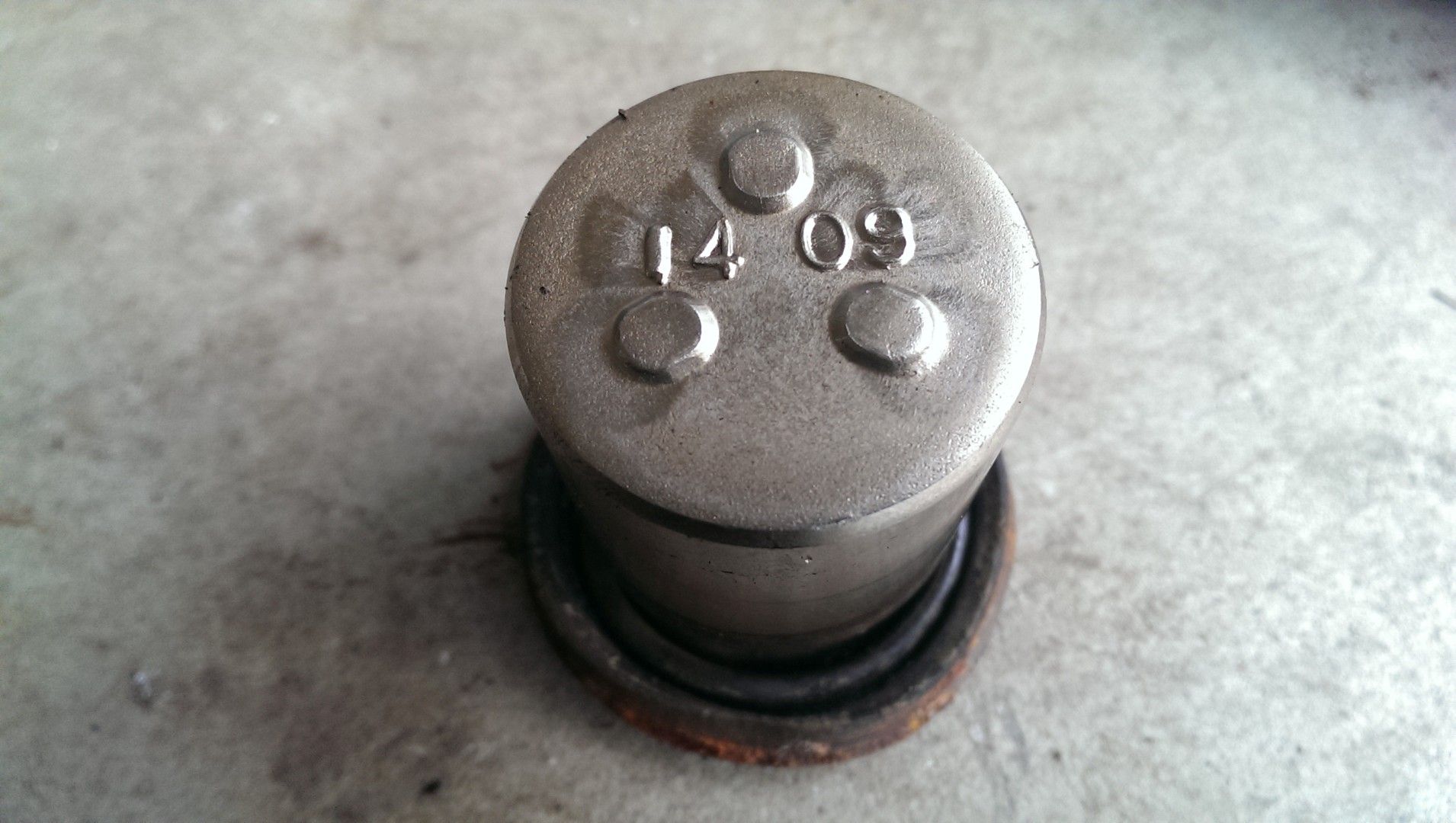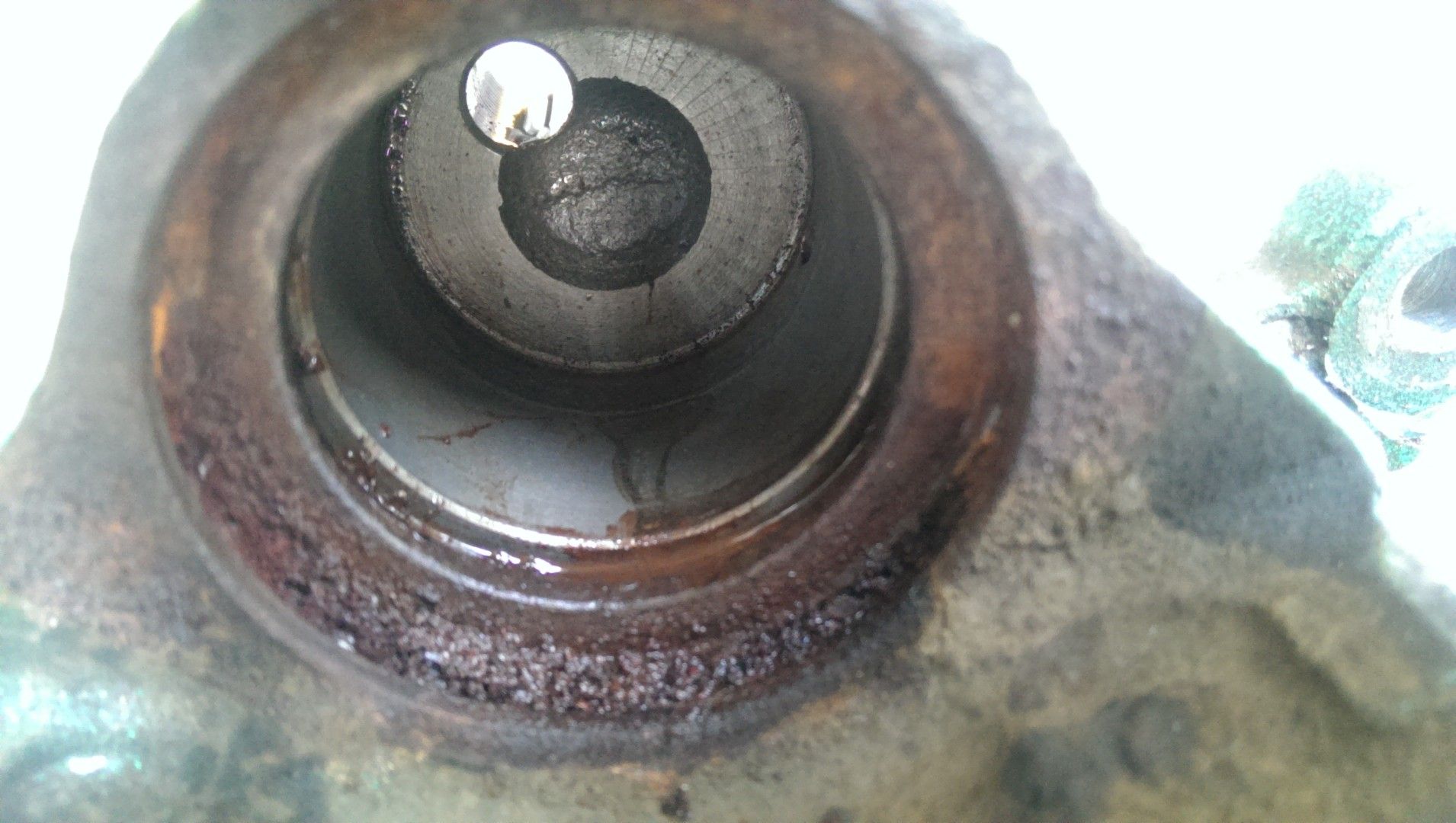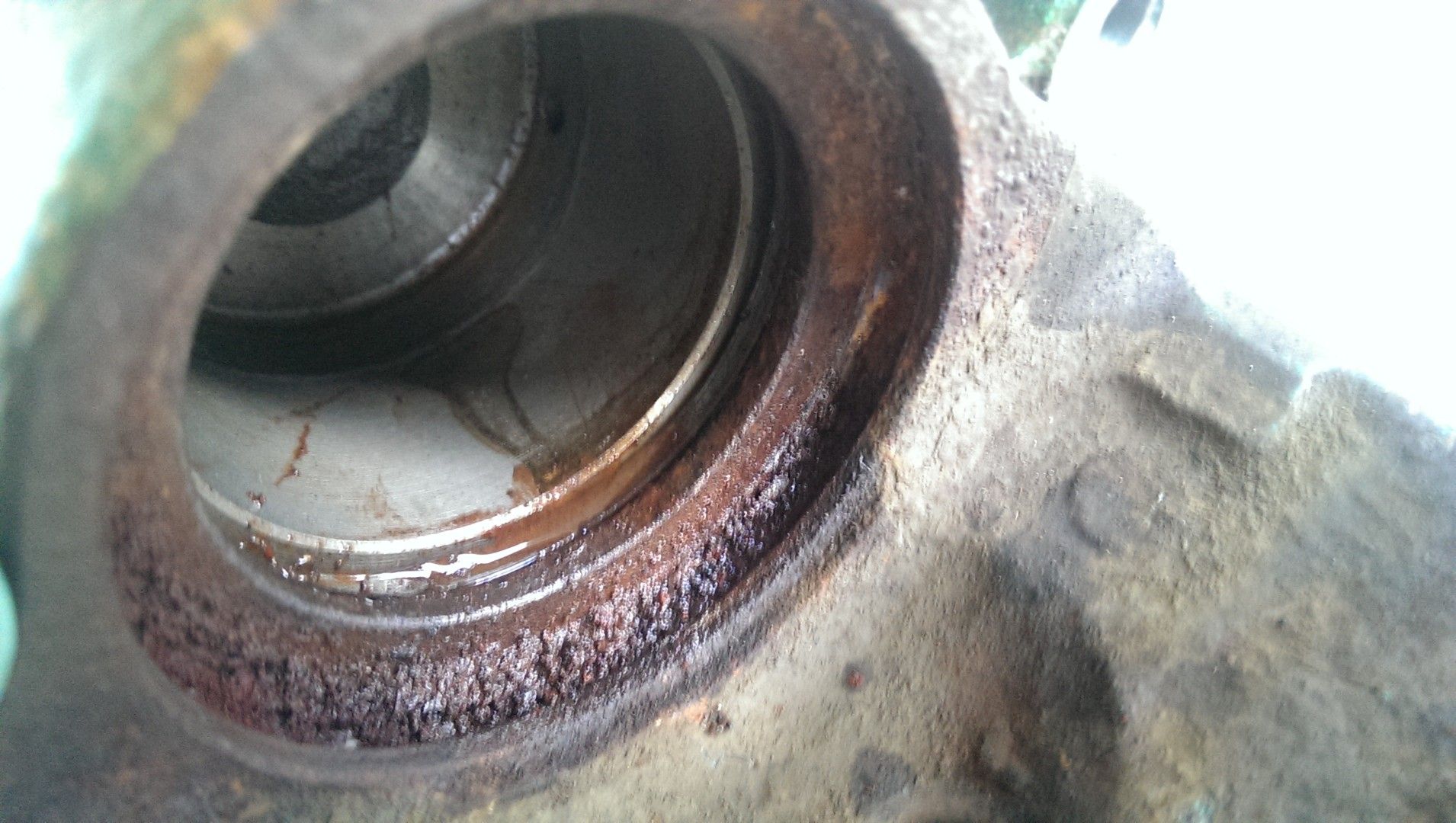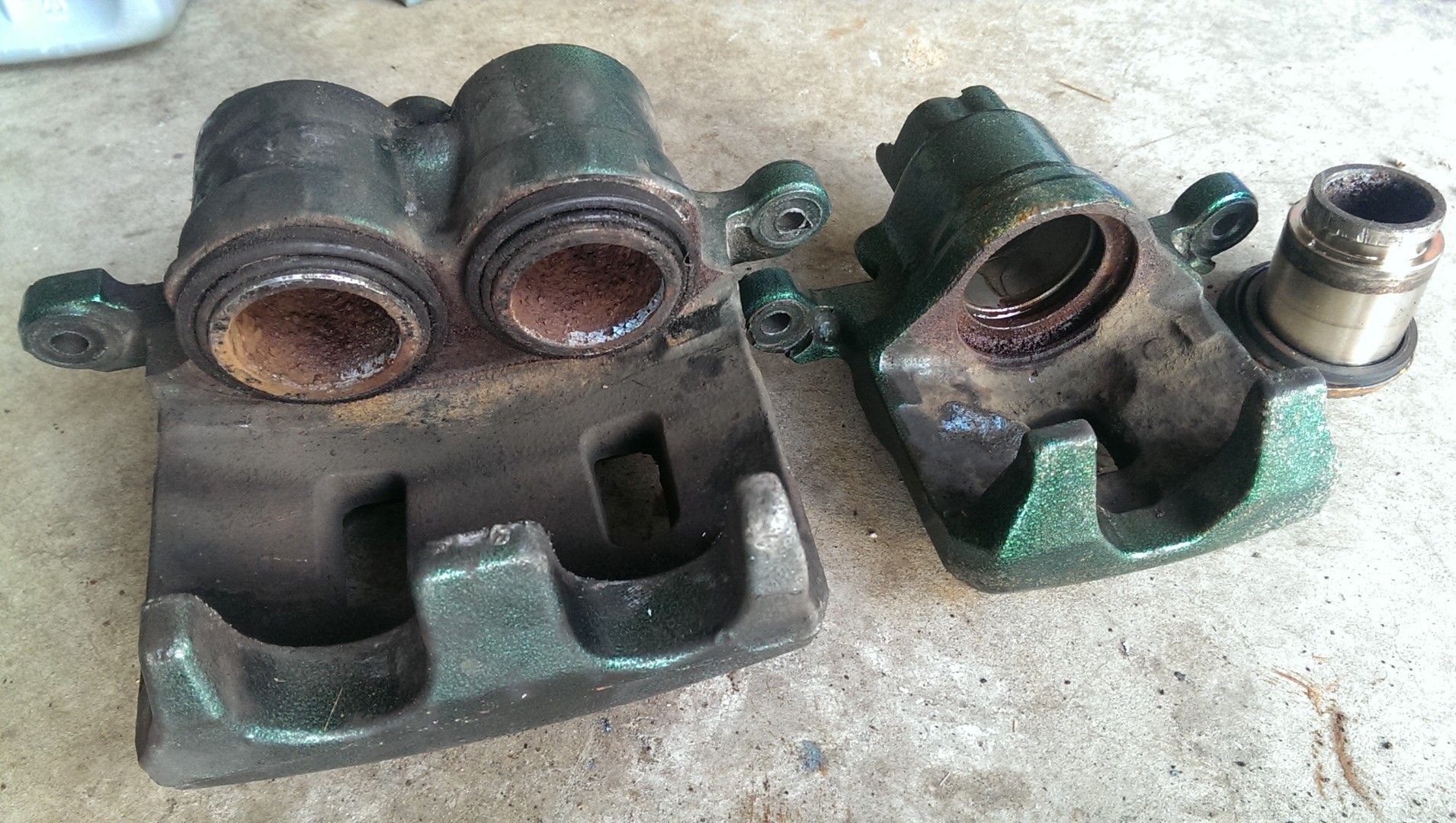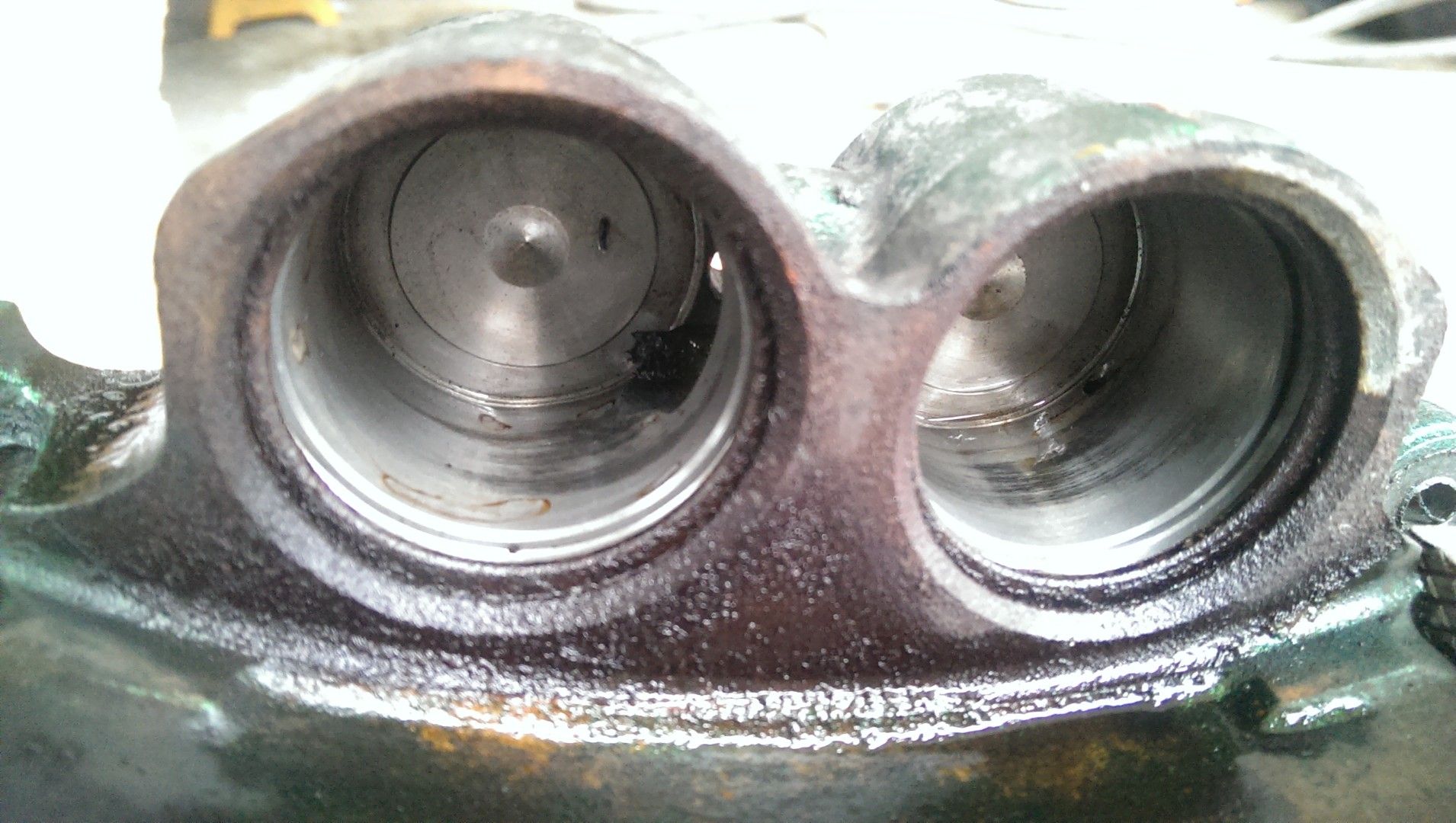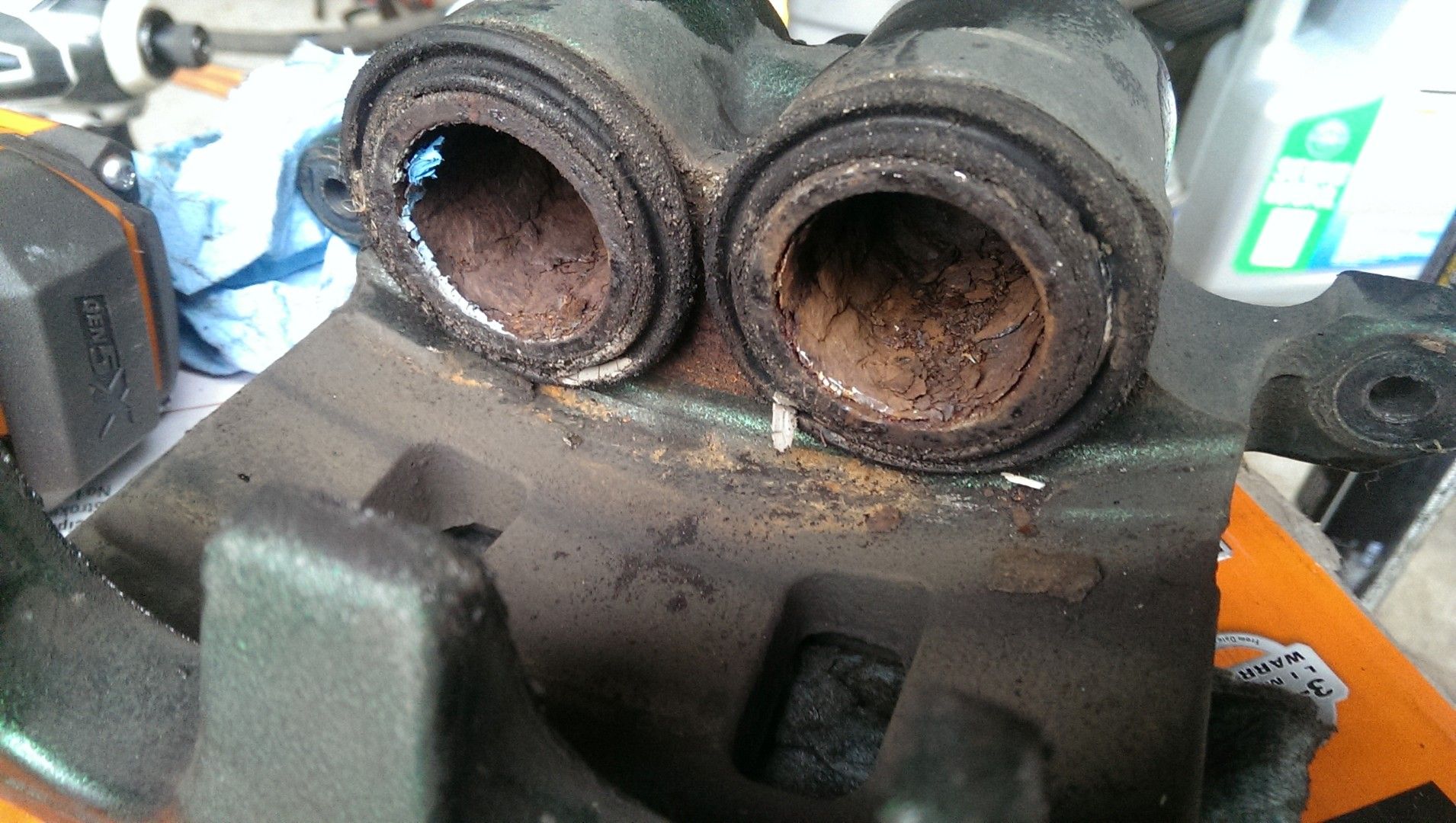 Here you can see the seals were swollen badly. Not sure if it was from being overheated or from the person who rebuilt them using some type of grease on them.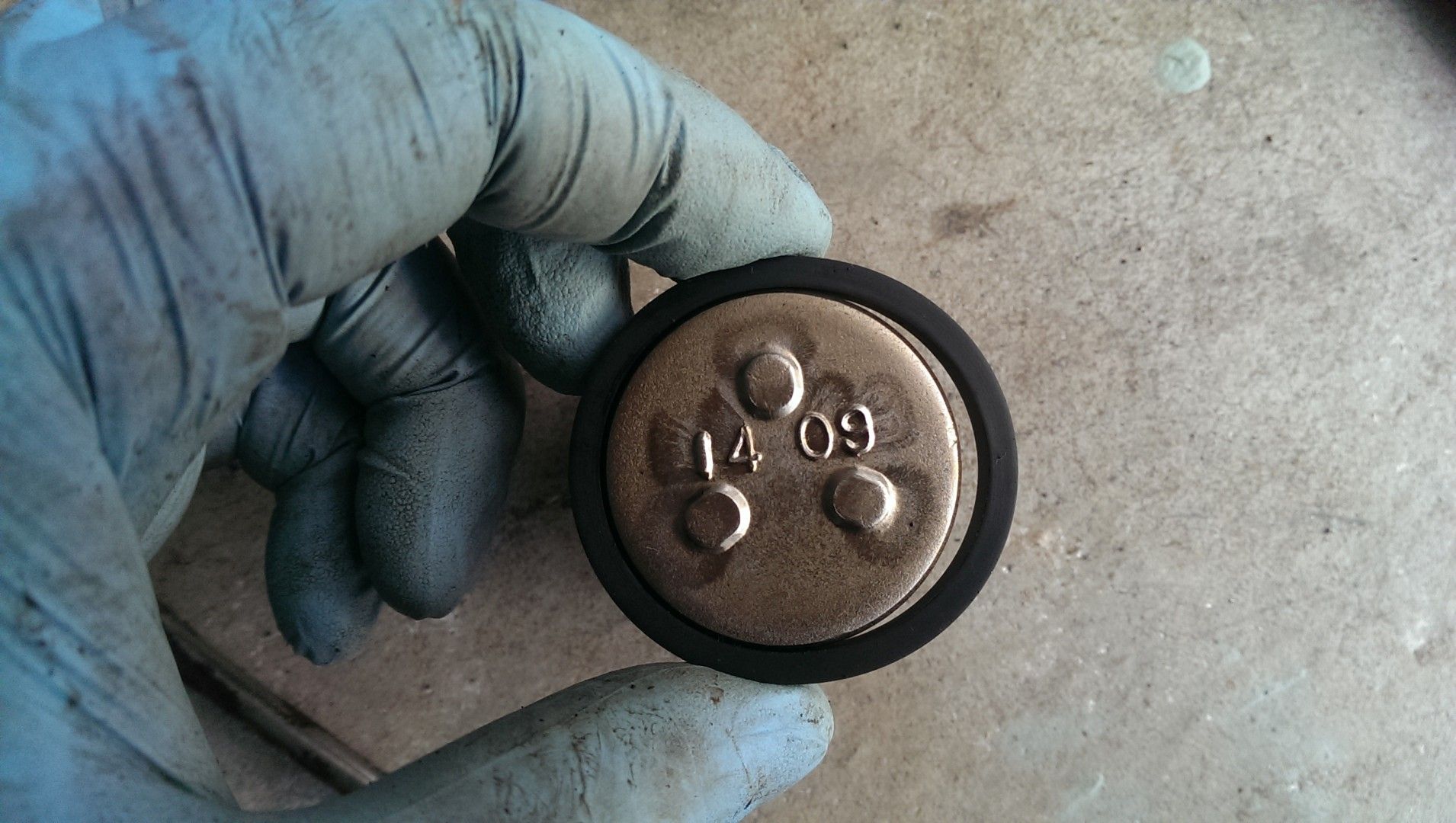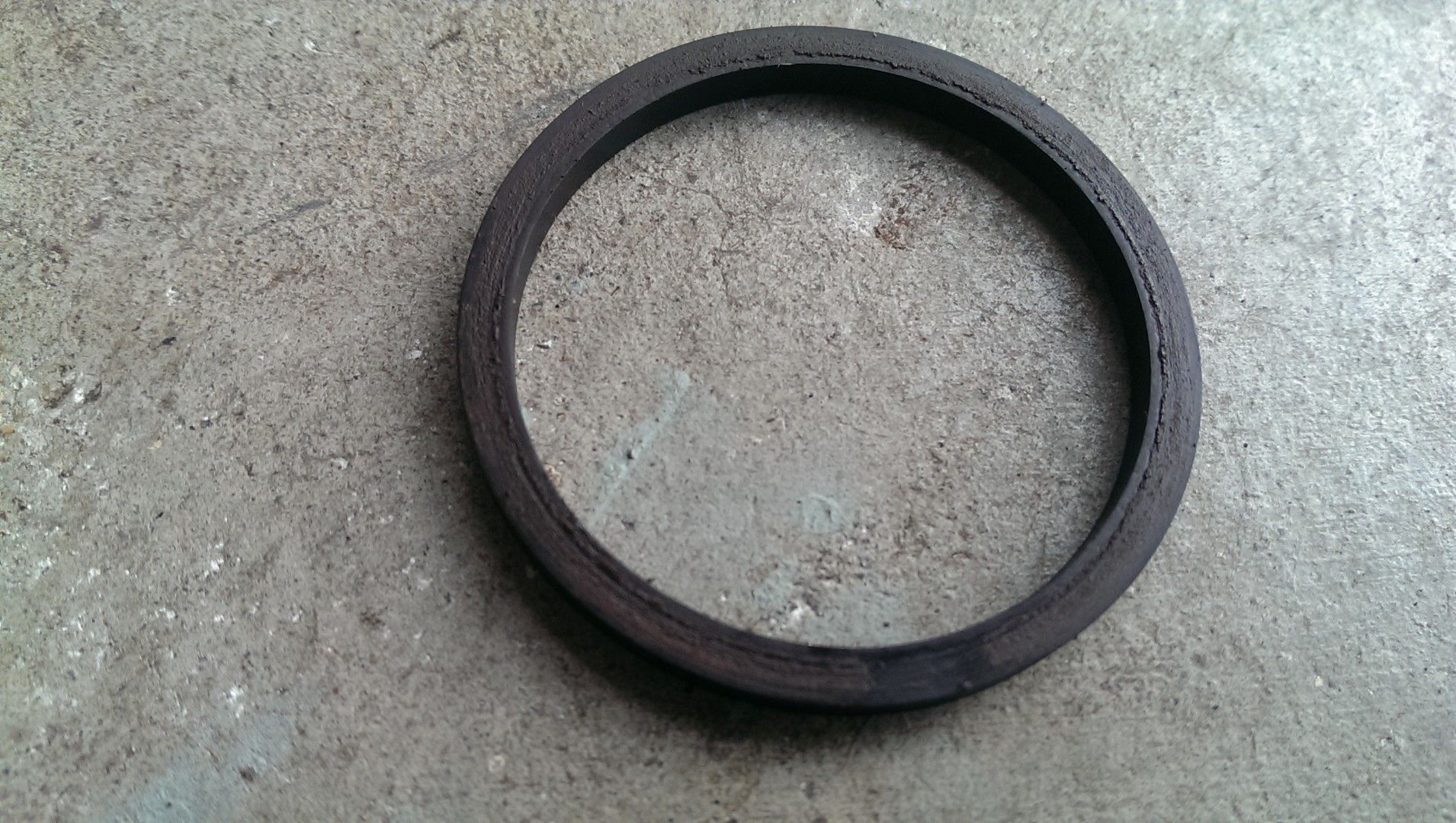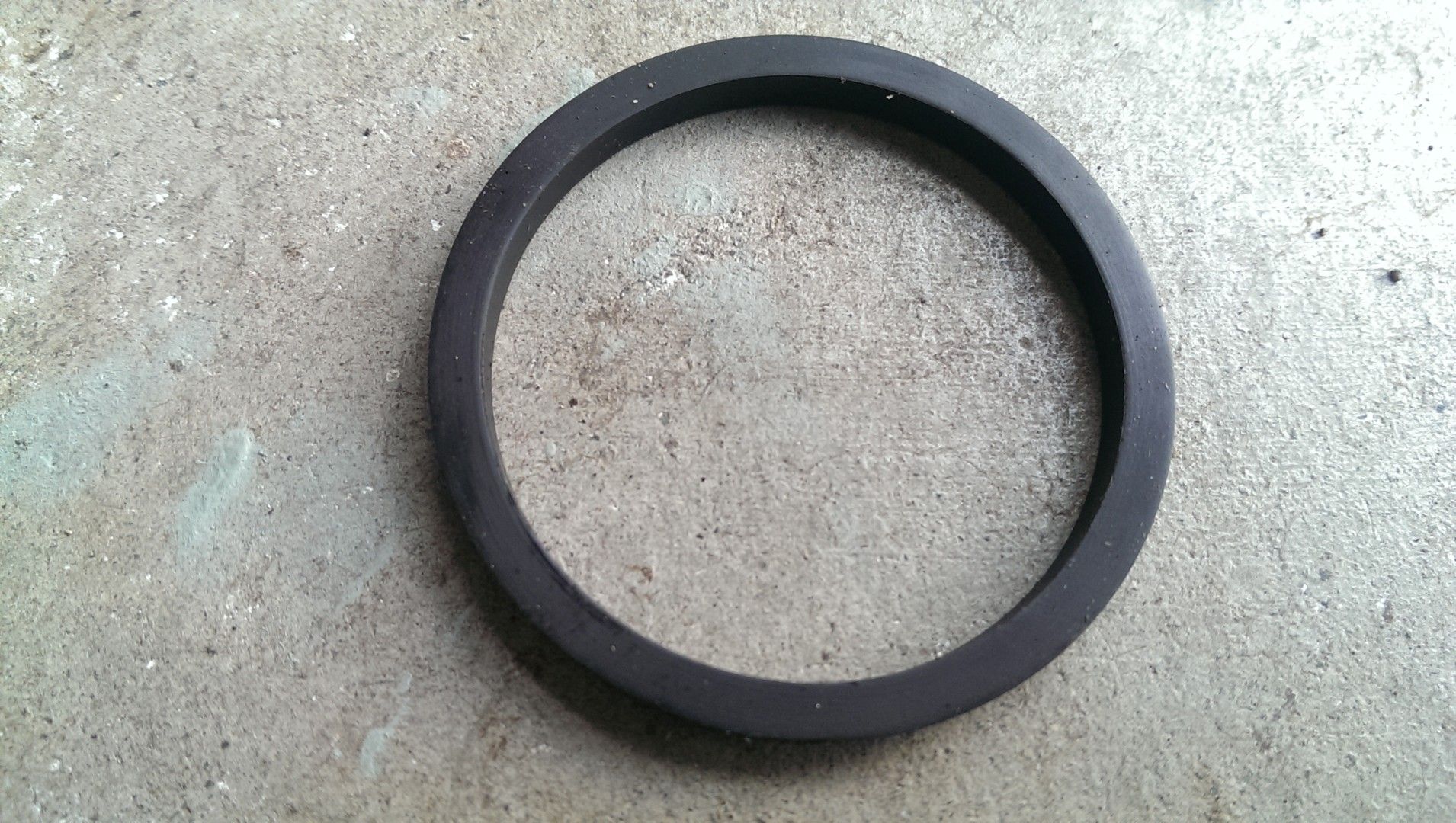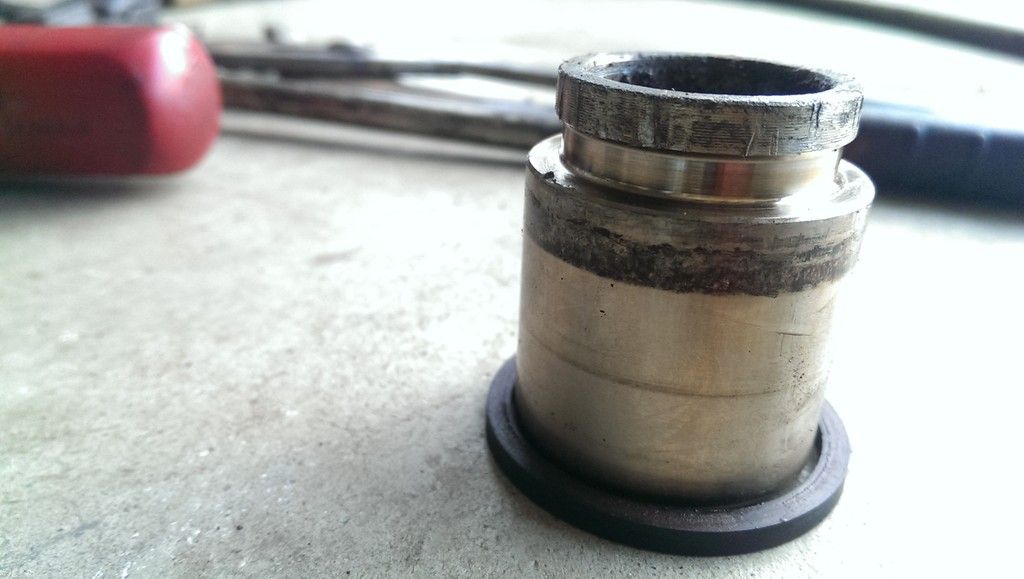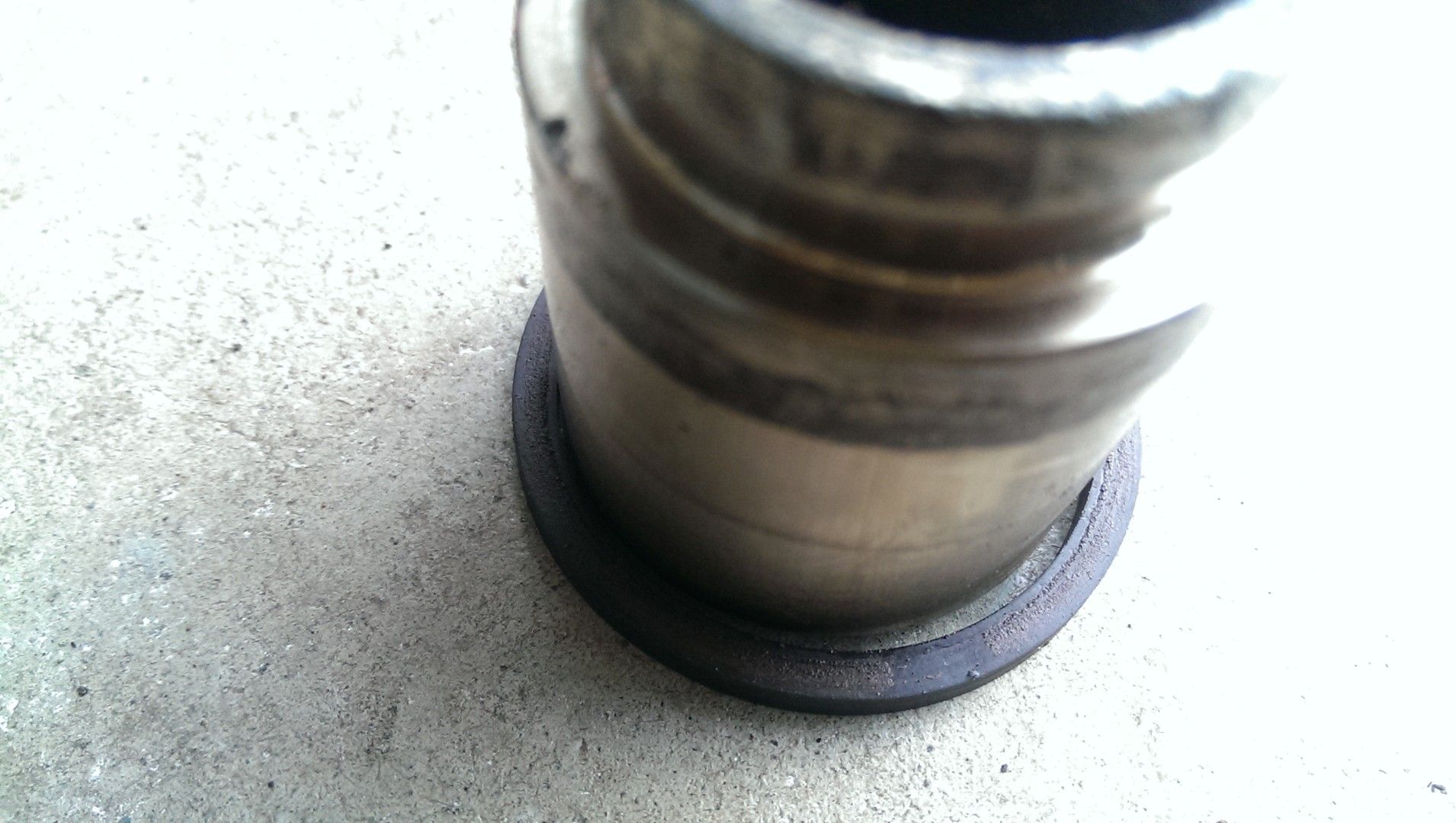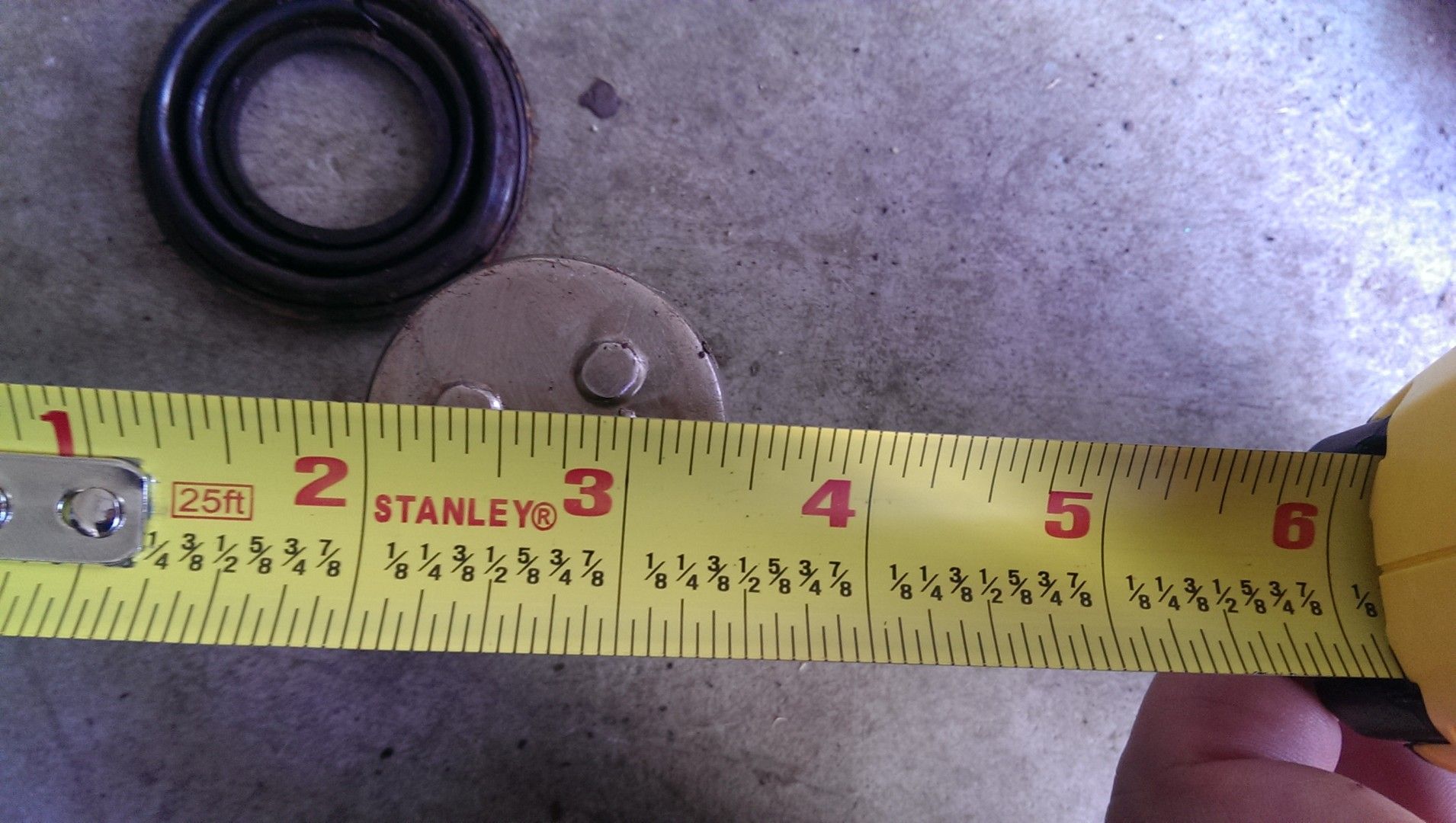 You will need a cylinder honing tool like this one. I got it off amazon. Probably a Lisle tool. Pretty cheap and it goes right into a drill chuck. You coat it and the bore in some engine oil or some other lubricant and turn it on a low to medium speed while moving the tool in and out of the bore. Don't pull out all the way; just enough to cover the whole length of the bore and get an even coverage. Keep checking the bore to see if you've removed all the rust or light pitting so you know when to stop. If your bore is pitted badly, it won't work because you'll have to remove too much material and won't get a good seal when you're finished.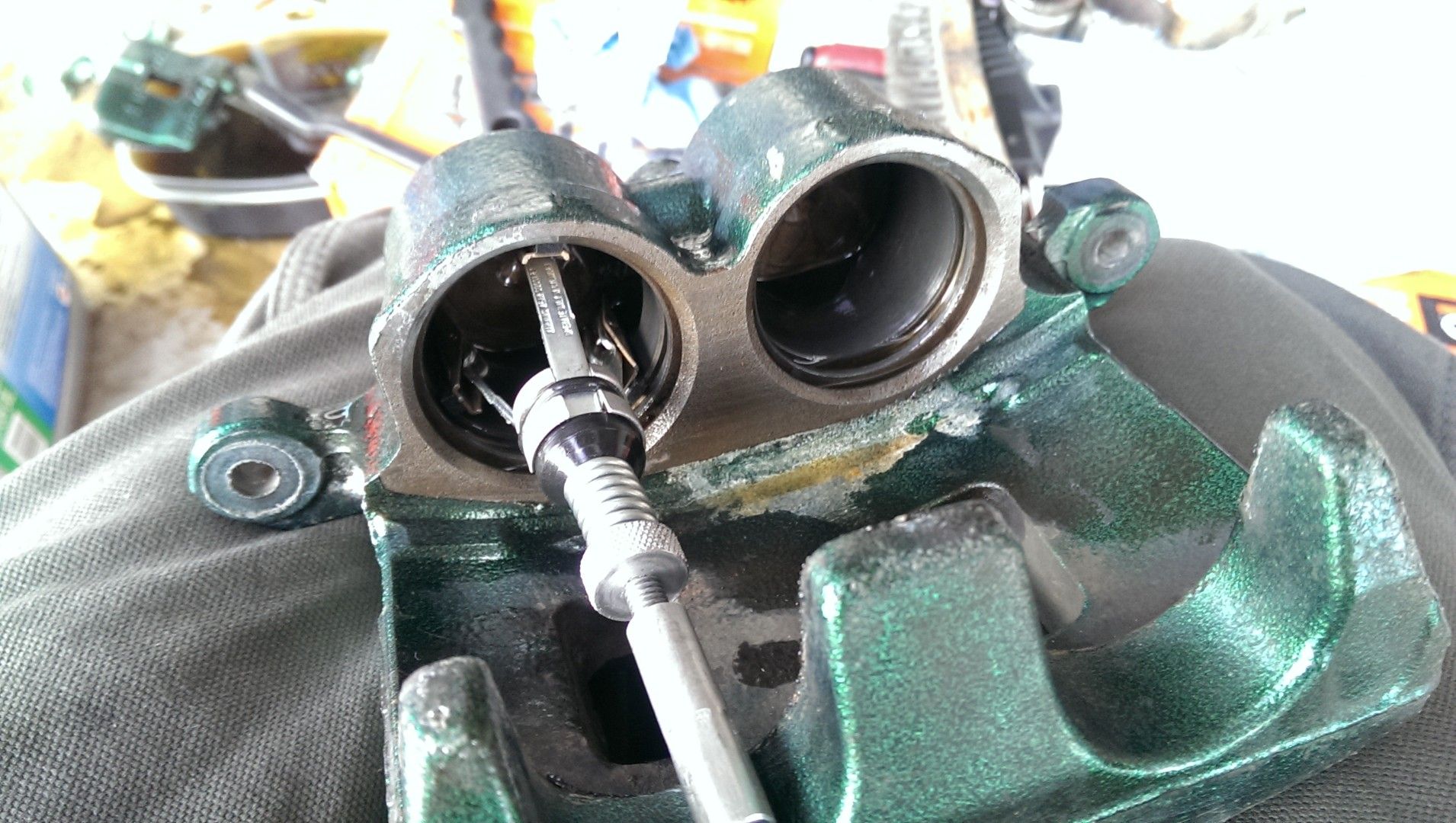 Evaporust works wonders removing rust. They sell it at autozone and harborfreight and online for about $25 a gallon. It's biodegradable, non toxix, no VOCs and can be reused many times. Soak it overnight and it will remove a lot of the rust leaving the rest loose enough to rub off.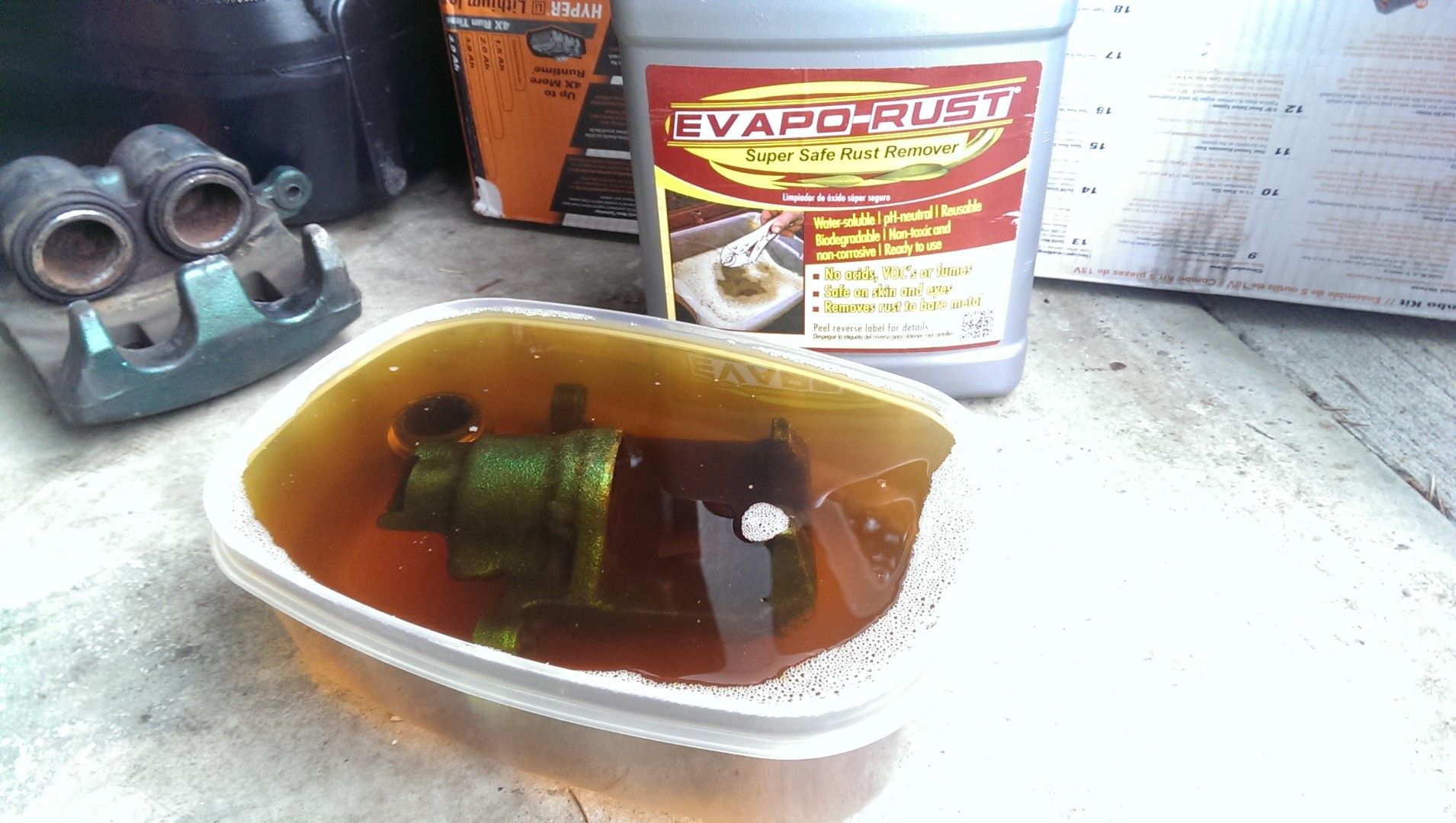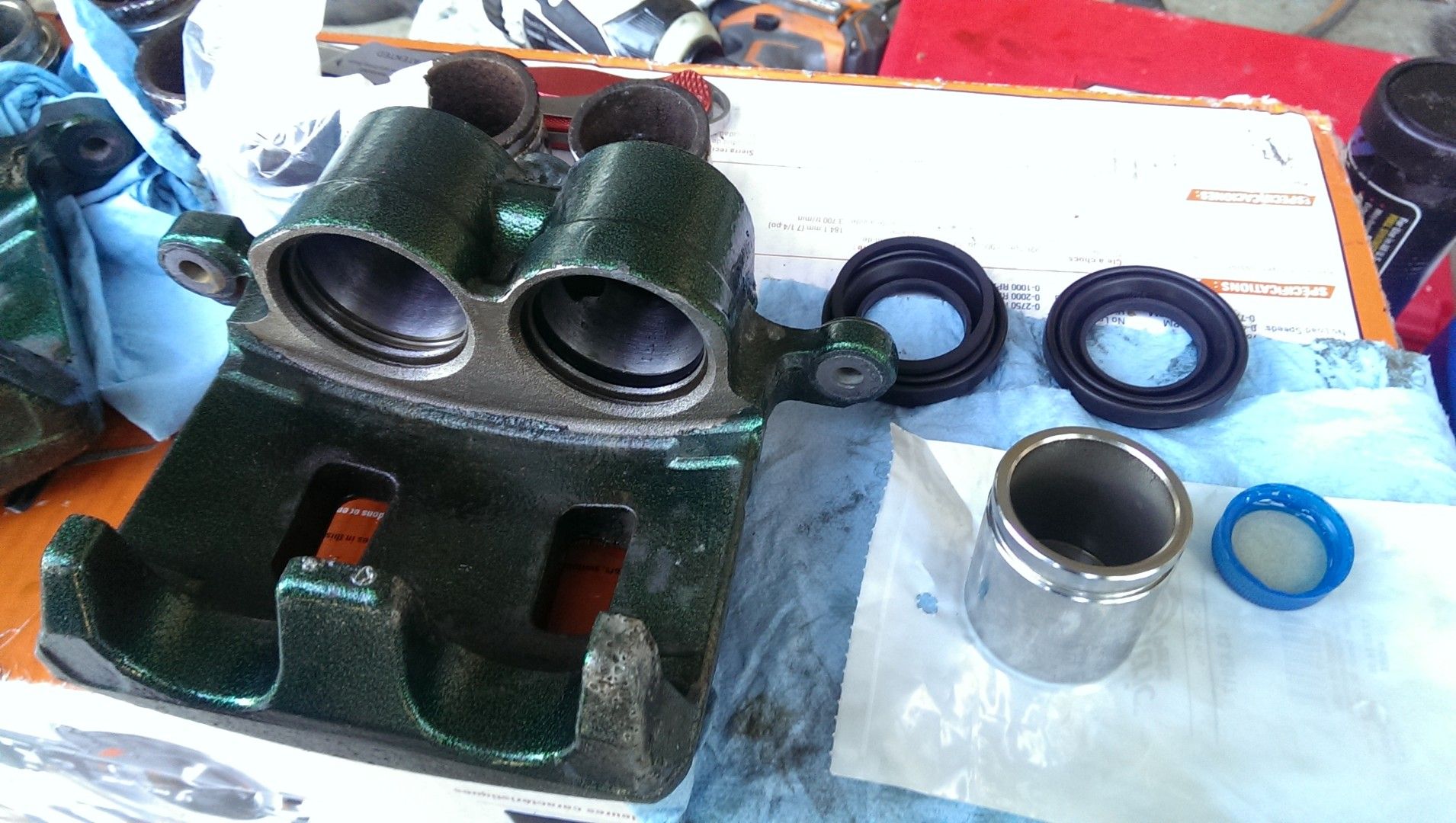 Here's a little tip that will save you some frustration. Coat the pistons and cylinders with clean brake fluid. Then insert the new seals (Don't reuse your old rubbers!). Instead of trying to put the dust seal on first, as I've seen others do or after your piston is installed, put the dust cover seal on the end of the piston that sits in the back of the cylinder as shown below. Then slide the piston in (if you did a good job on the bore and lubed everything well with brake fluid this should go right in by hand) and the seal slides up the piston as it goes deeper into the bore until it snaps onto the seat on the brake pad end of the piston and you seat the seal into the seat of the caliper. It's super easy. If, for some reason that didn't make sense, don't worry. It will when you're doing it.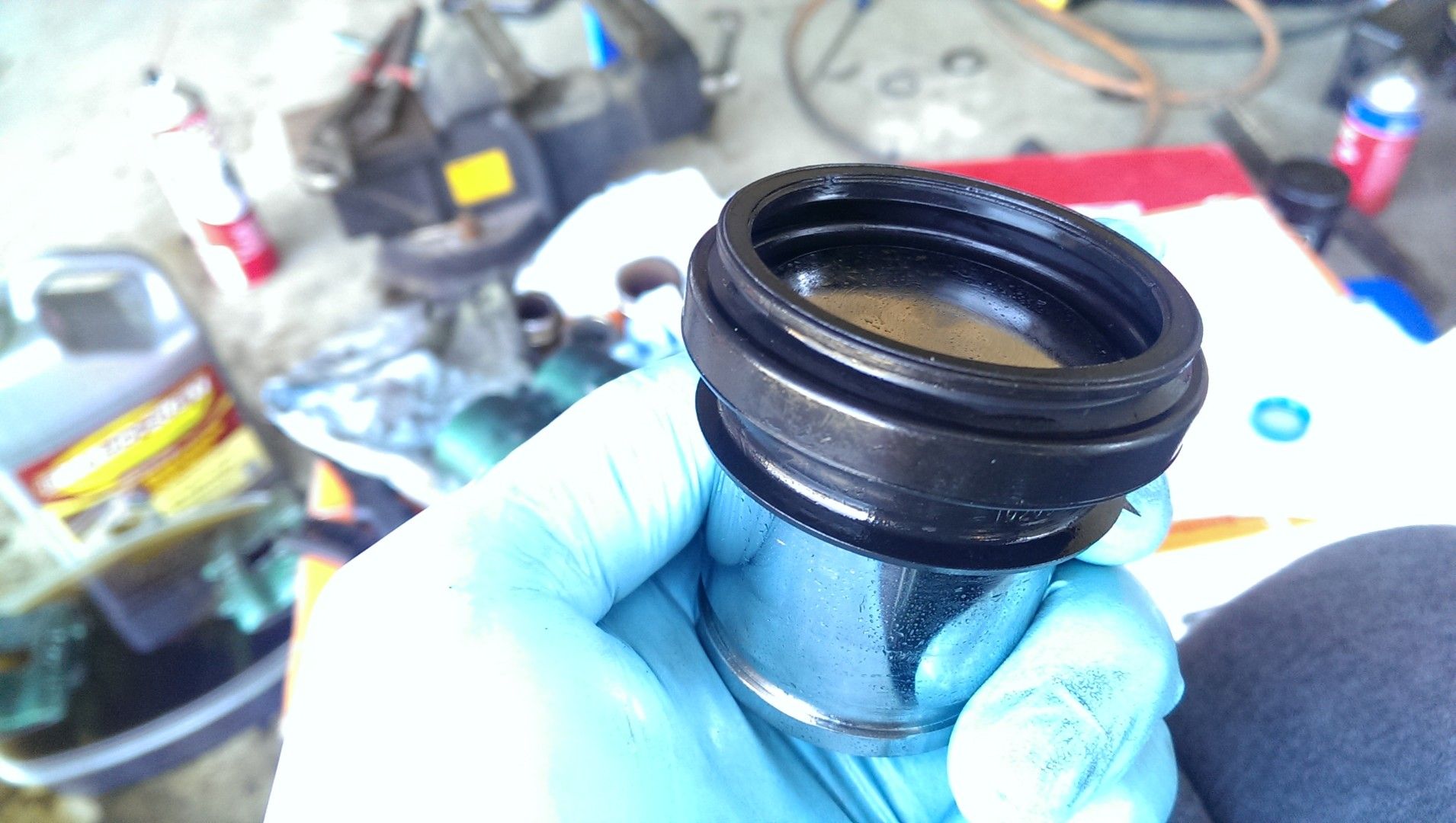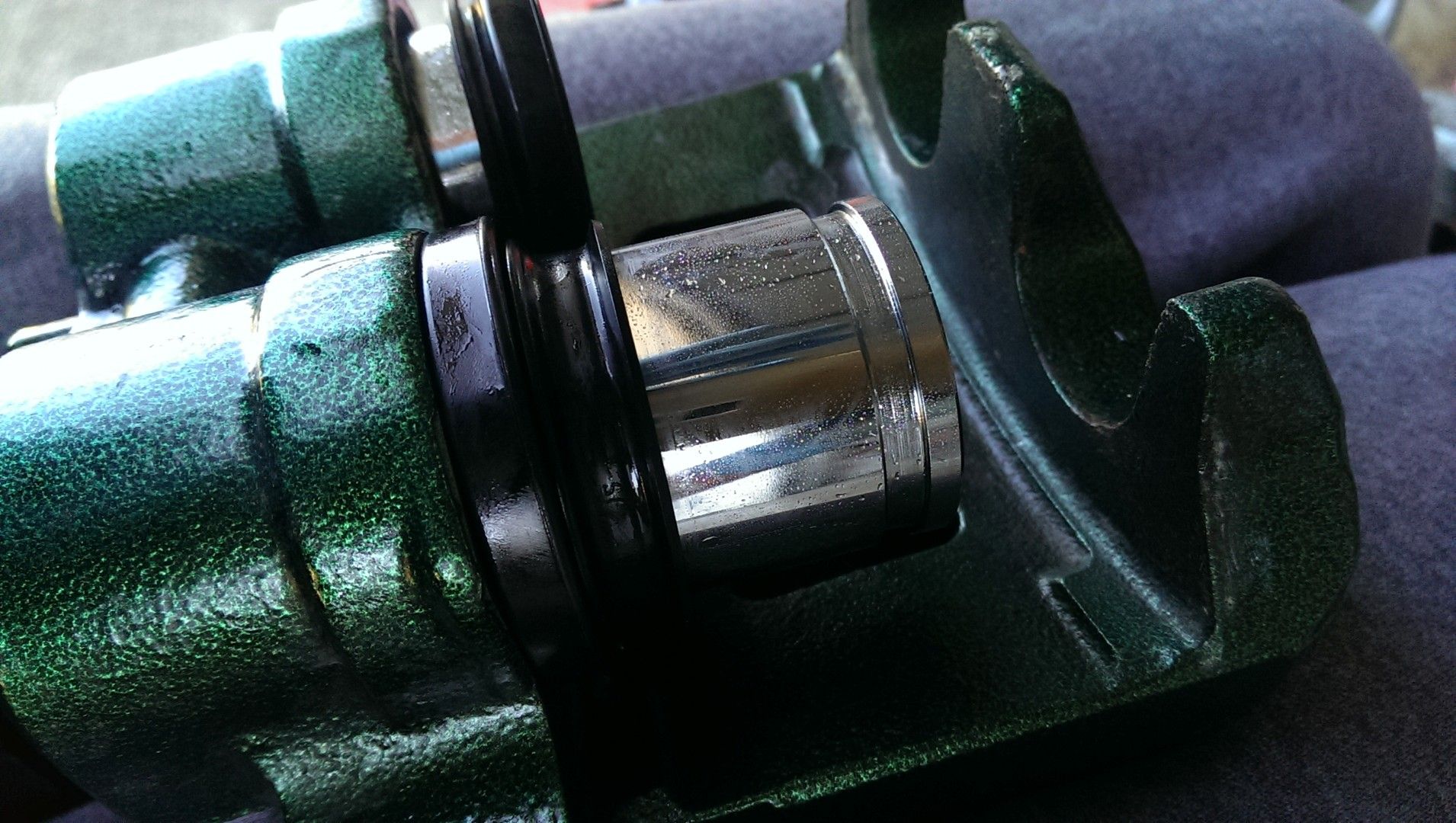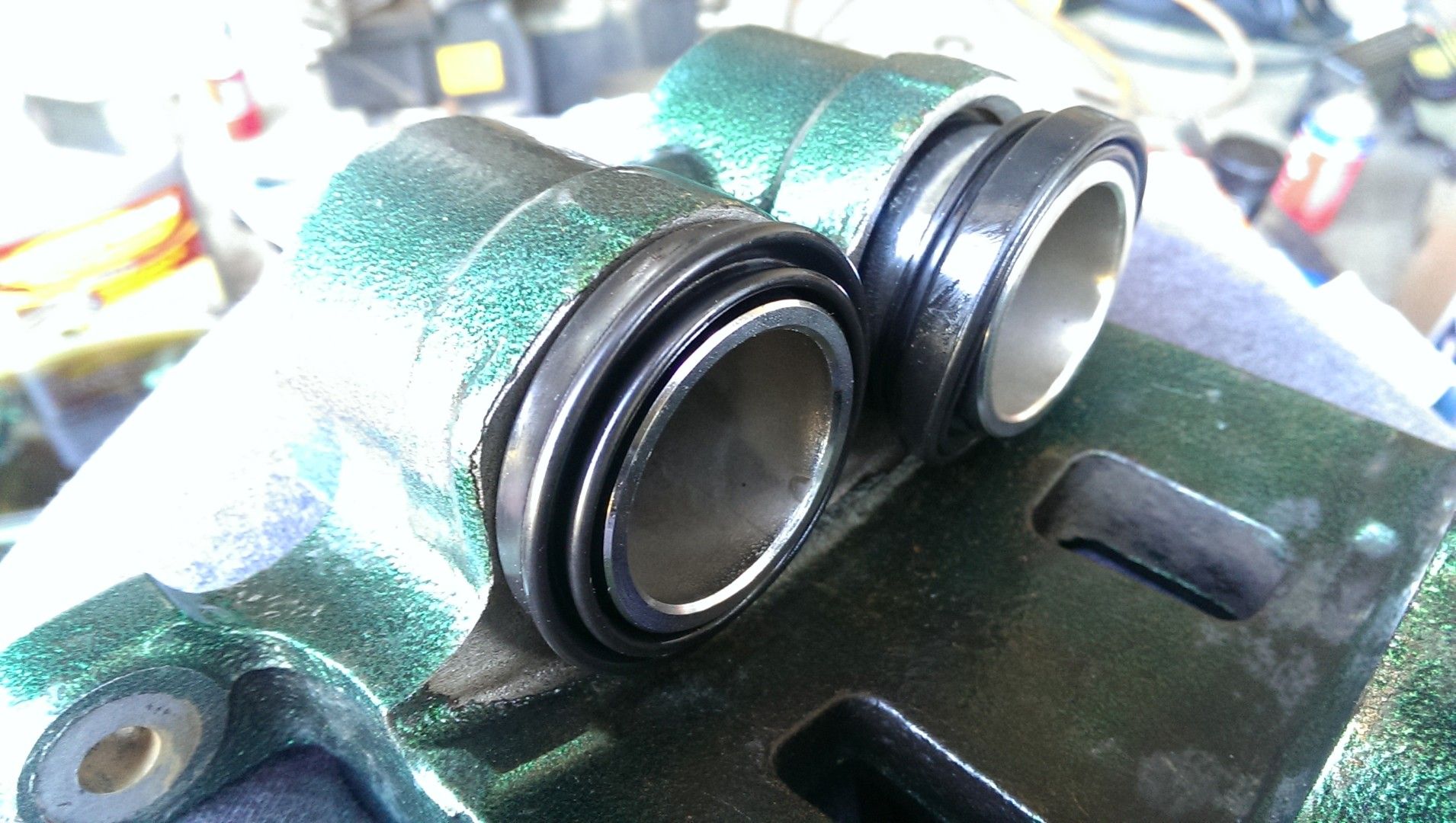 This is what it should look like when you're done.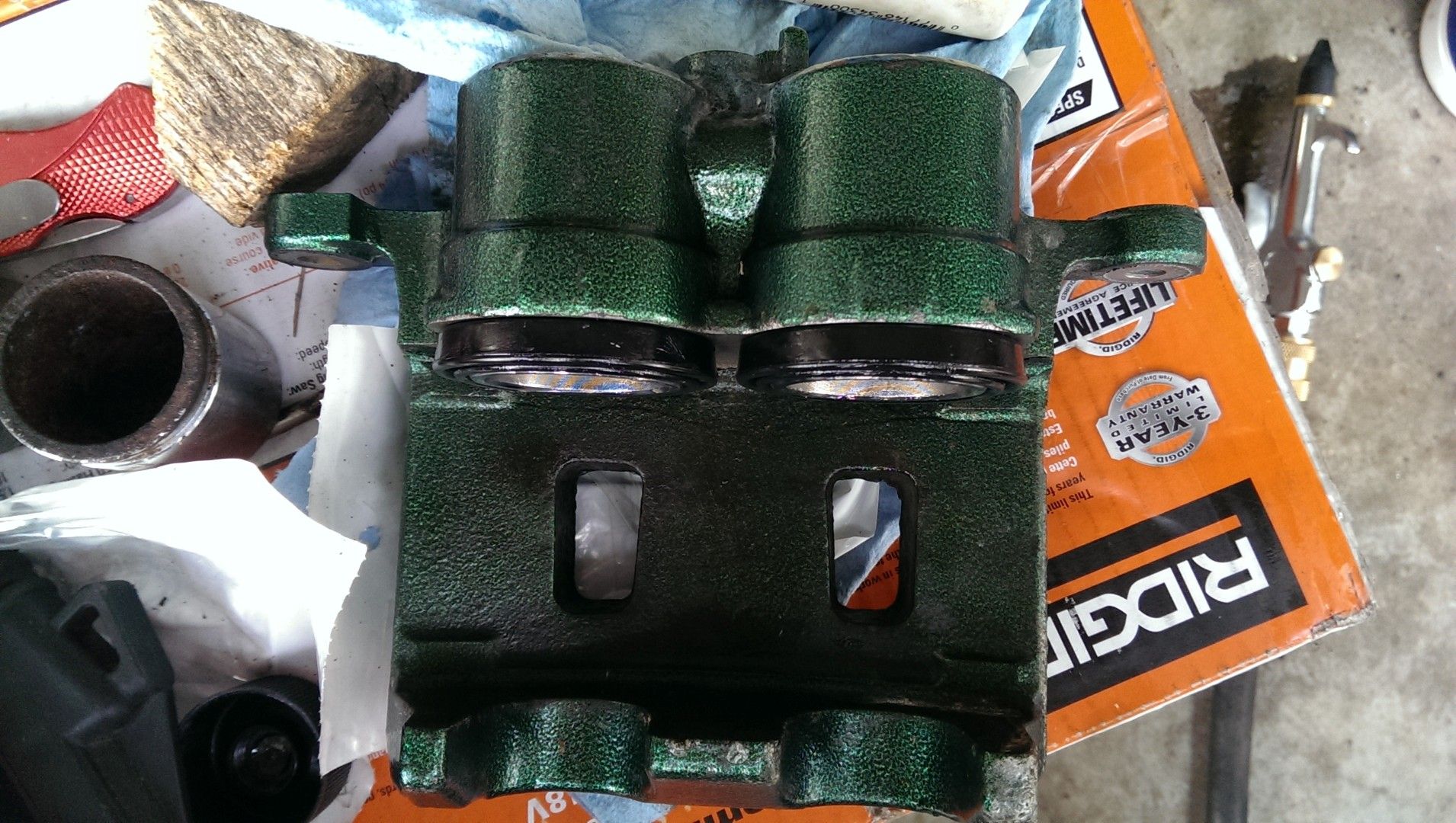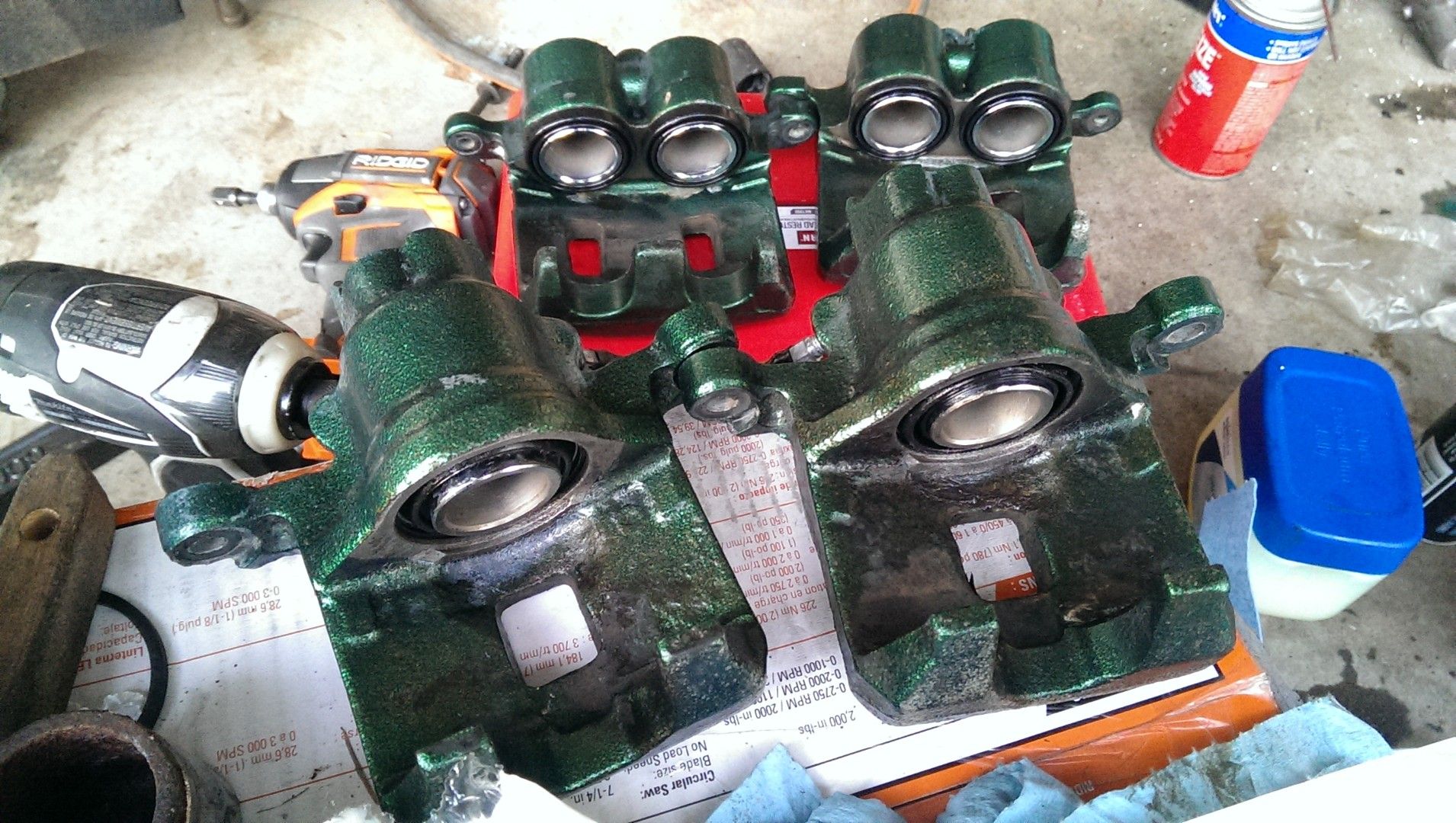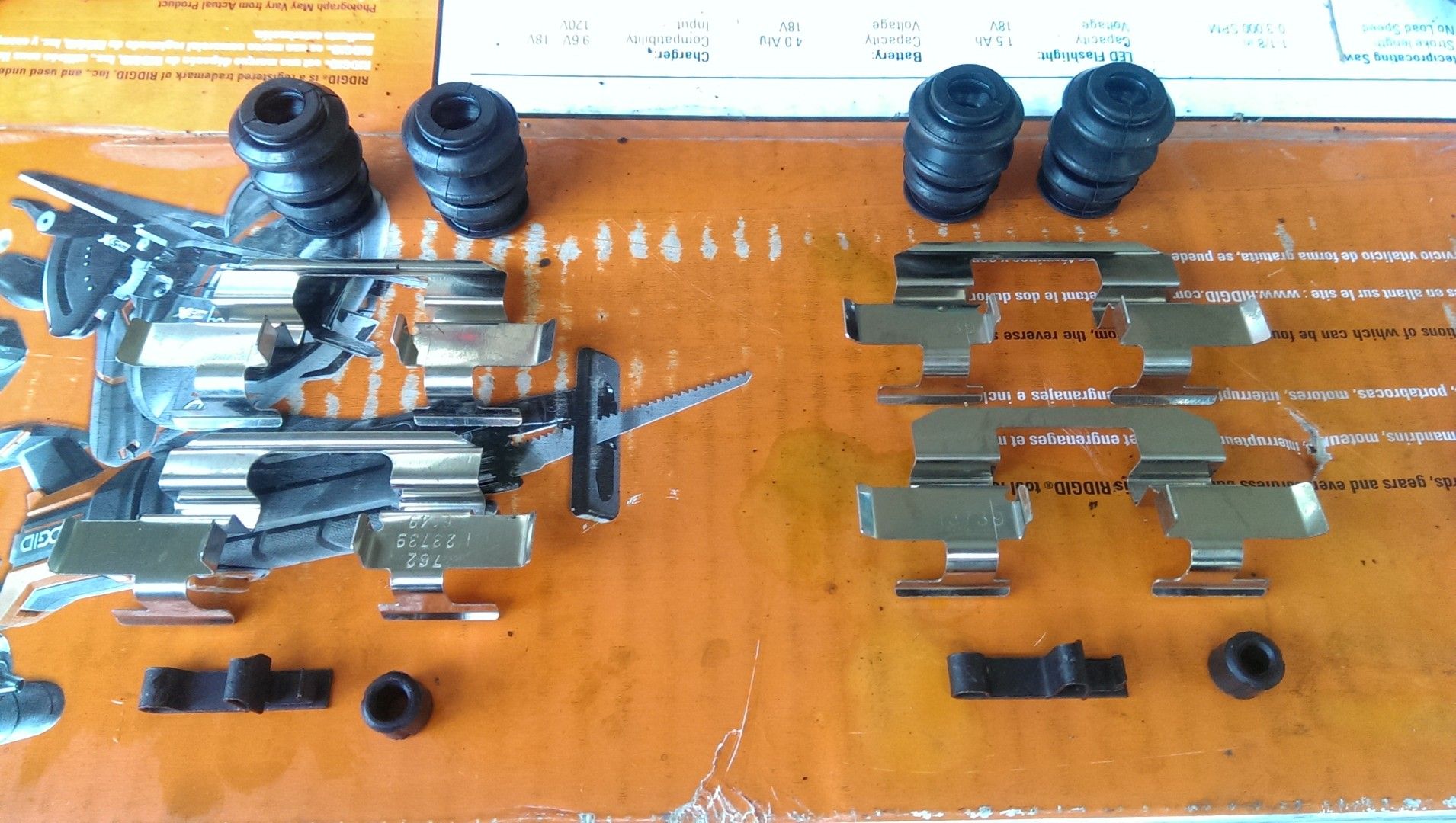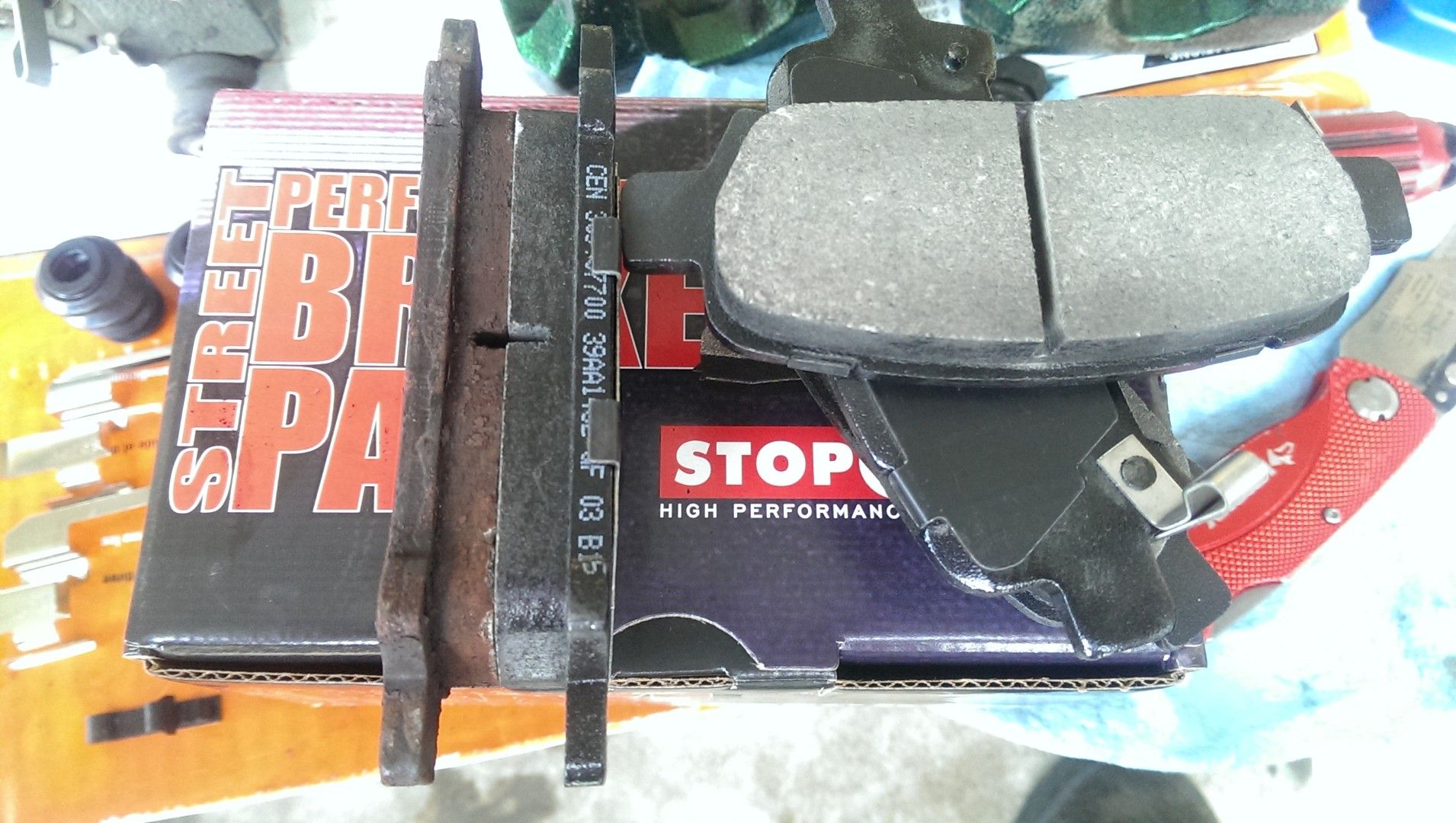 I always like to clean up my hardware with a wire wheel on a bench grinder before reinstalling parts. Then I hit them with an aerosol can of anti-seize that napa sells made by permatex I believe.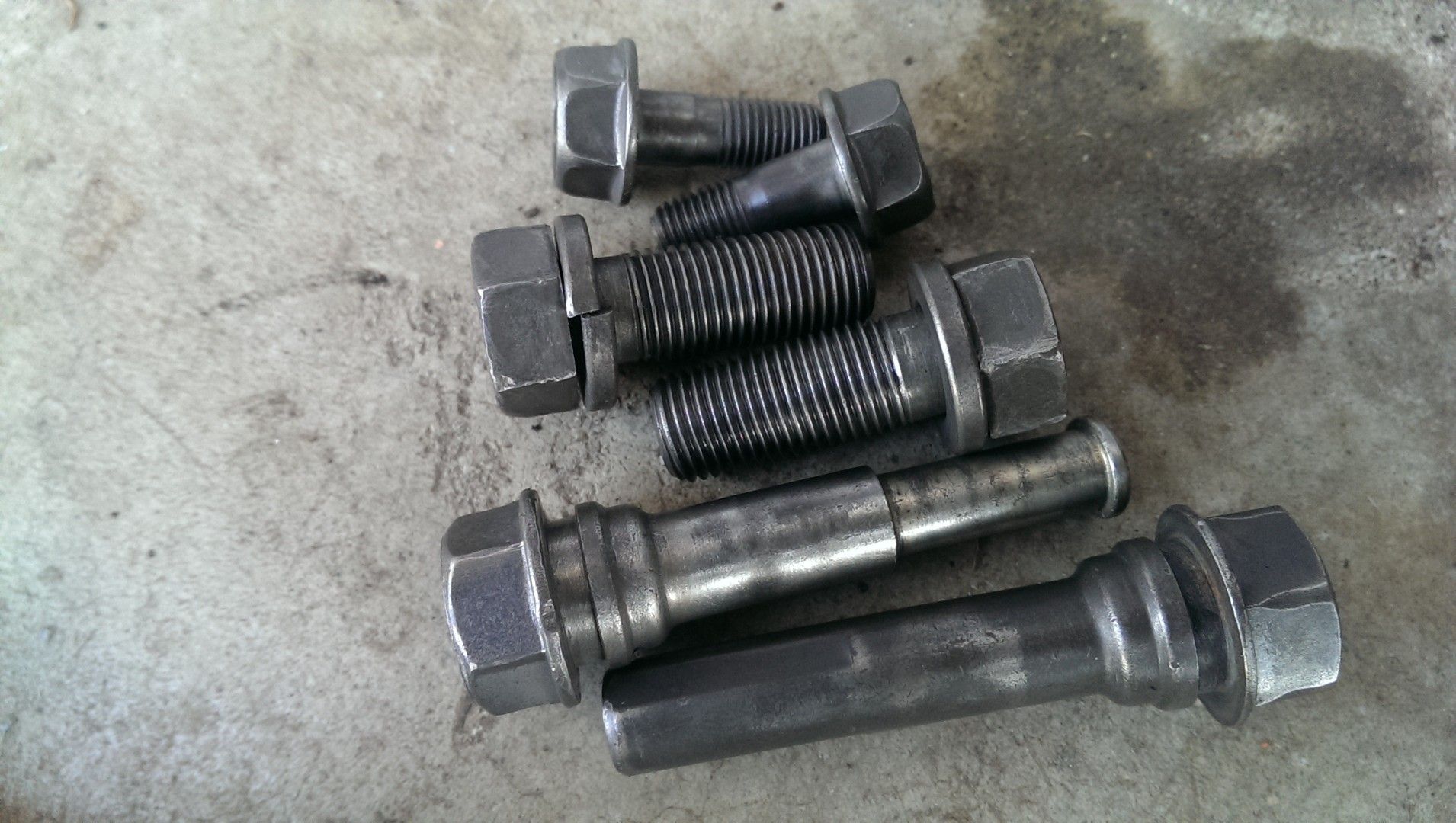 Make sure to clean all the old grease off the slide pins and regrease them with some slide pin grease and put new seals and boots on them to keep you brakes from dragging or seizing up on you.