I aquired the car from a customer when I first started at RalliTek.
First mods where intercooler, wheels, and springs.
And some interior bits.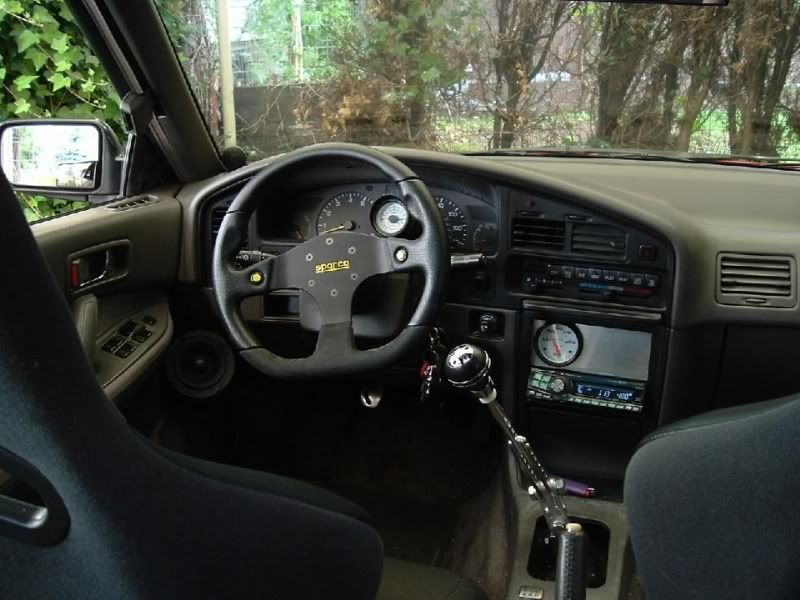 Pilot foglights, the cheep $20 ones fit perfectlly in the stock turn signal housings with a little help from ol' Mr. Dremel tool.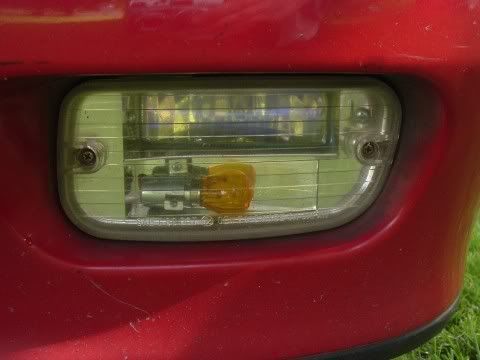 Then did a little hood scoopy thing.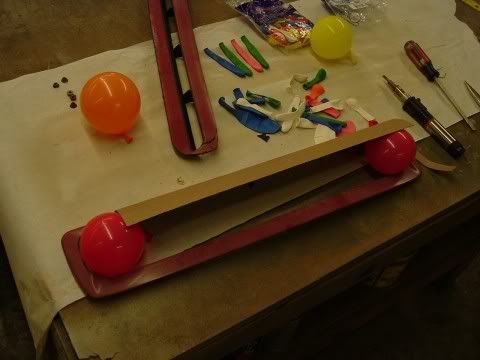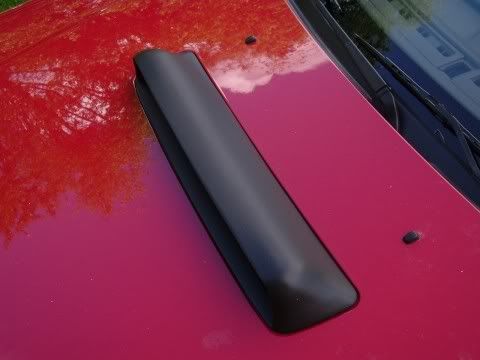 The fogs and scoop.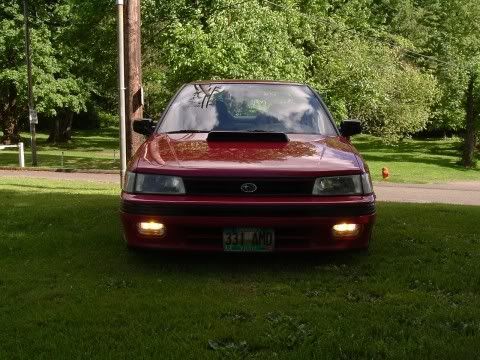 I really think the scoop made some power, actually cooling the topmount. It worked so well in fact that it came apart and flew off at a high rate of speed late one night.
Heres a couple post rallycross pics. I put some 65 series tires on the old alloys. Lifted the suspension with with some custom coilover sleeves.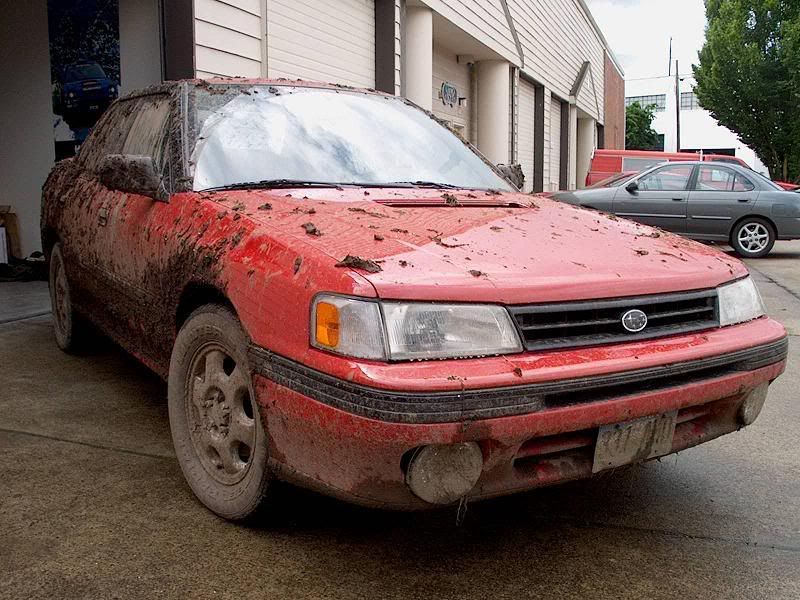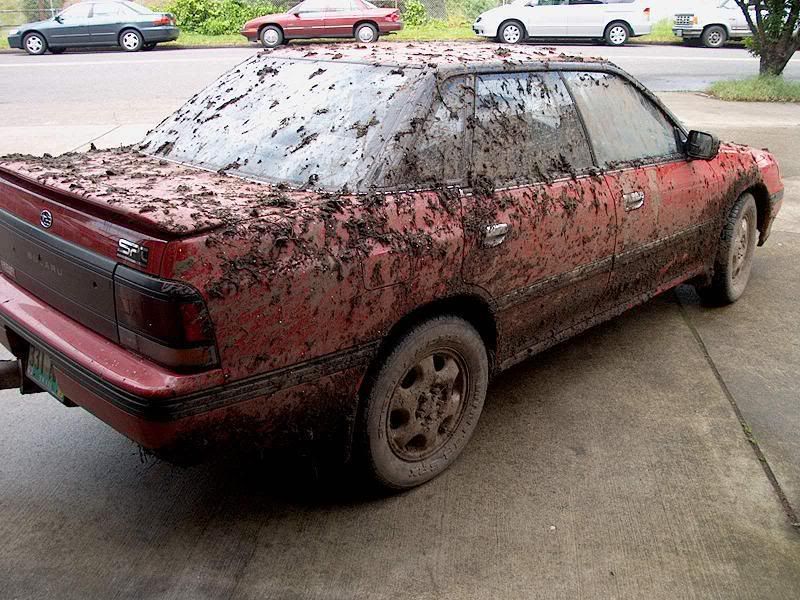 Later I aquired an AVO 320, and built a rotated pipe set.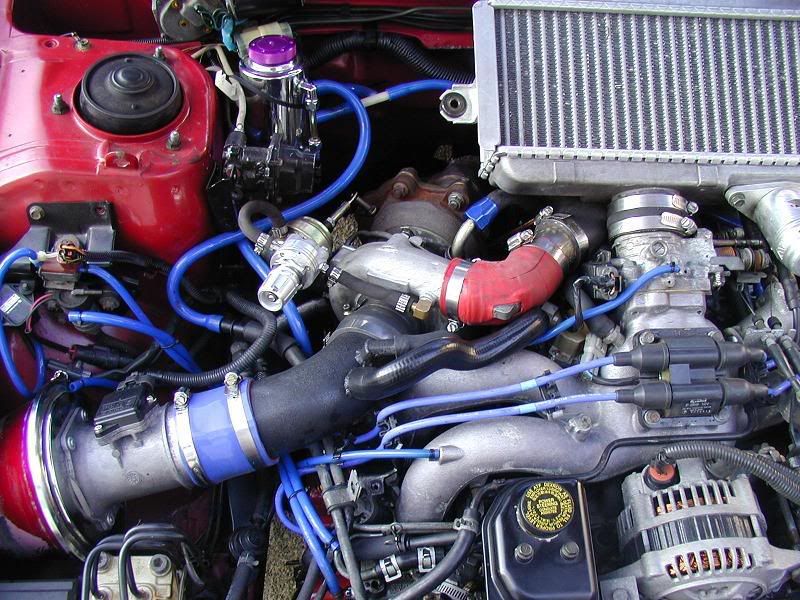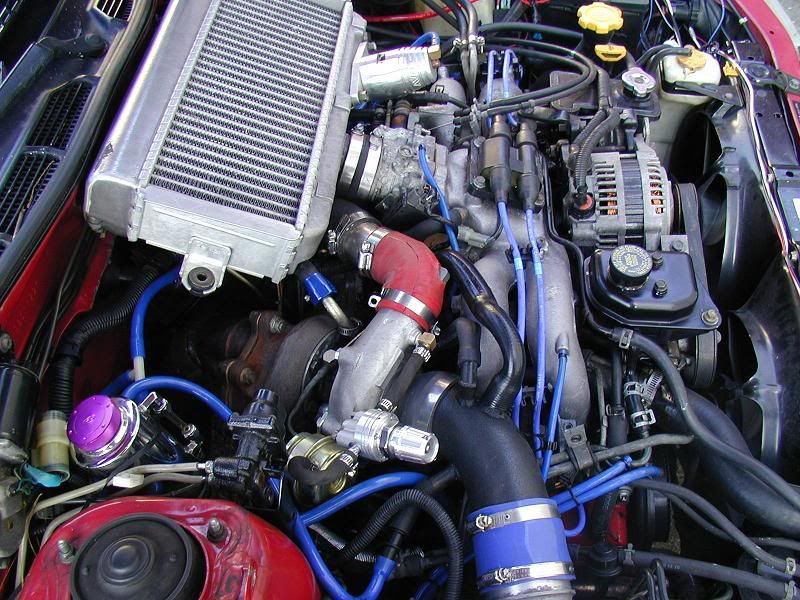 Max hp I think I made with this setup was 280hp, pinging like hell @ 20 psi before it hit fuel cut, and they kicked me off the dyno cause so much oil was leaking onto the headers it filled up the shop!
Davey and I tore it apart, and a week later came up with this.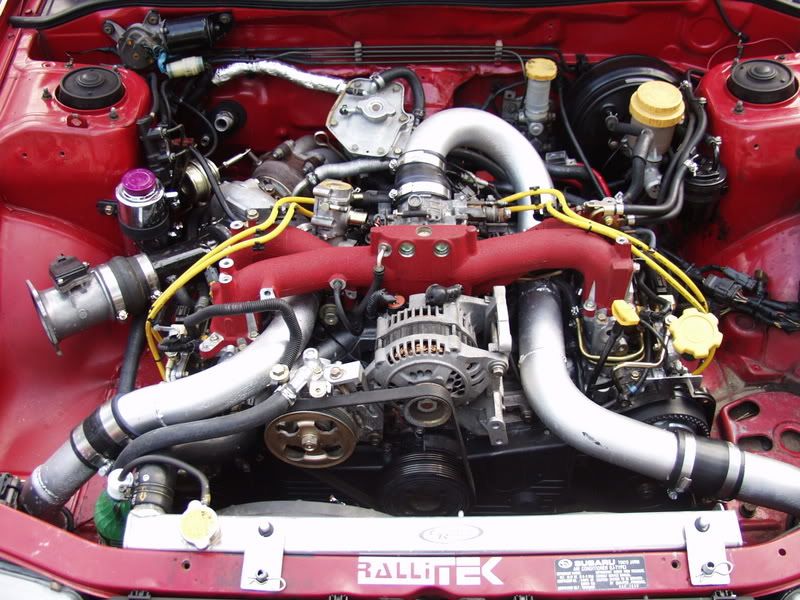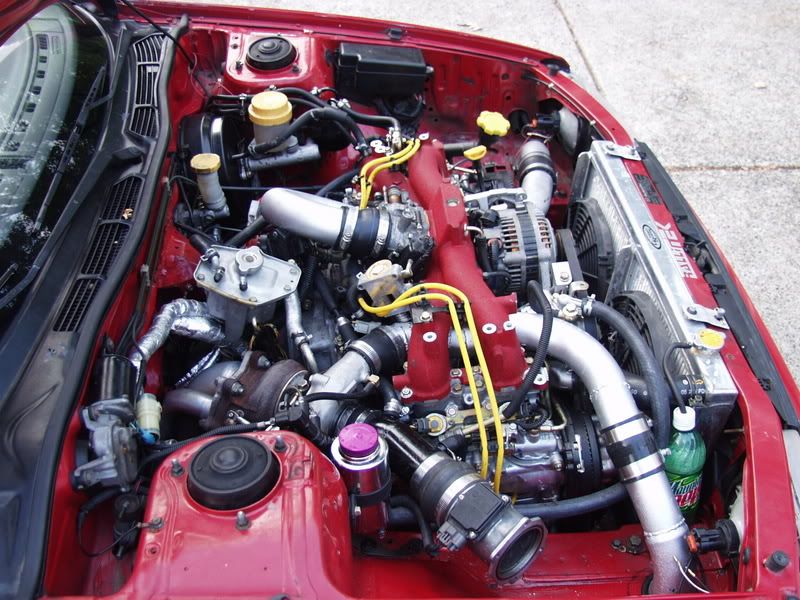 [/img]
The ABS no longer worked correctlly, and cluttered up the motor bay, so I pulled some non ABS lines from another car. Easy swap.
Relocated the battery to the trunk, mounted 05 LGT front brakes...
The heads were 04' STI. The drivers side had a tick in it. All the lifters measured out to spec. But something went terriblly wrong..........