I just installed 2 catch cans and modified my intake and I got it all back together and now my car will not hit boost or go over 3000 rpms. It idles good and I had a check engine light for just a minute. My car had ran great before I added the catch cans and everything else. I had the turbo off the car and before starting the car I had primed the turbo. I replaced the PCV valve and I sprayed some maf cleaner into the maf and lightly blew it dry. Did not take the actual sensor out. Maybe did I screw up the maf?
In the picture below, a couple things that I am not sure about to would be the crap quality hose clamps on the red hose. They are harbor freight clamps so maybe not a good seal would cause this issue?
Another thing, the hose from the IACV not having a clamp... would a small leak there cause this?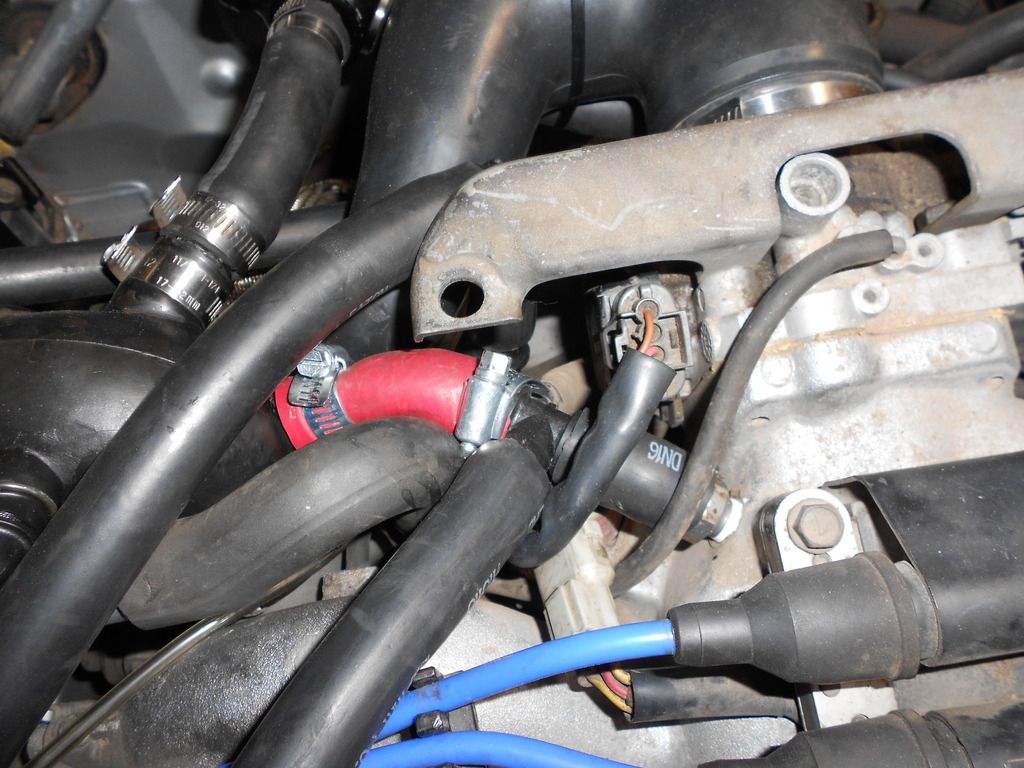 I had also shortened this hose about 8-10 in. I did not think that would cause any issues but that was another change. Or do I have something routed wrong here with the boost controller and the solenoid?
And here is a simple diagram of my catch can set up. had modified a previous one I saw on here. To me this setup is correct because everything gets routed back to the original spot.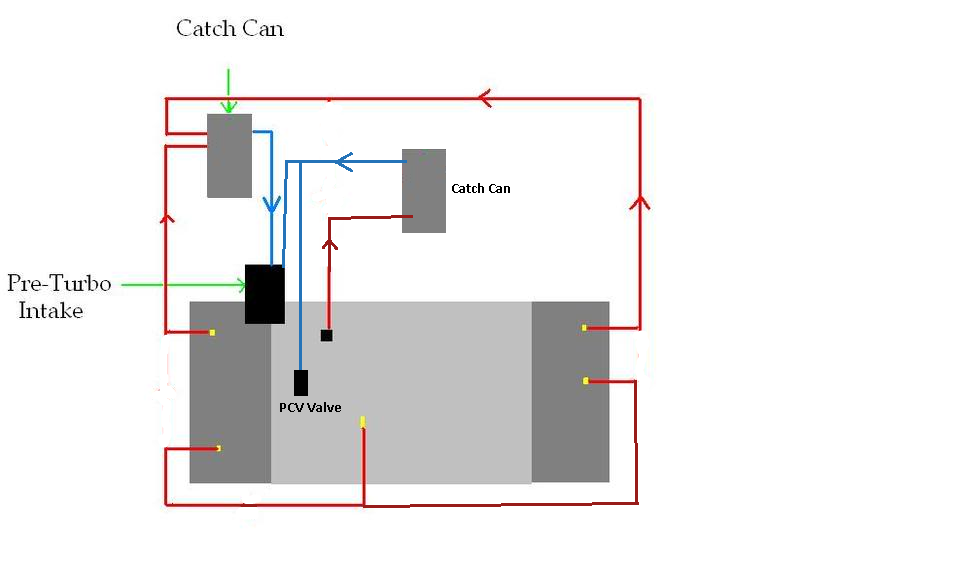 Maybe I should have the boost control solenoid hose connect to the inlet at a different spot in comparison to IACV and purge valve?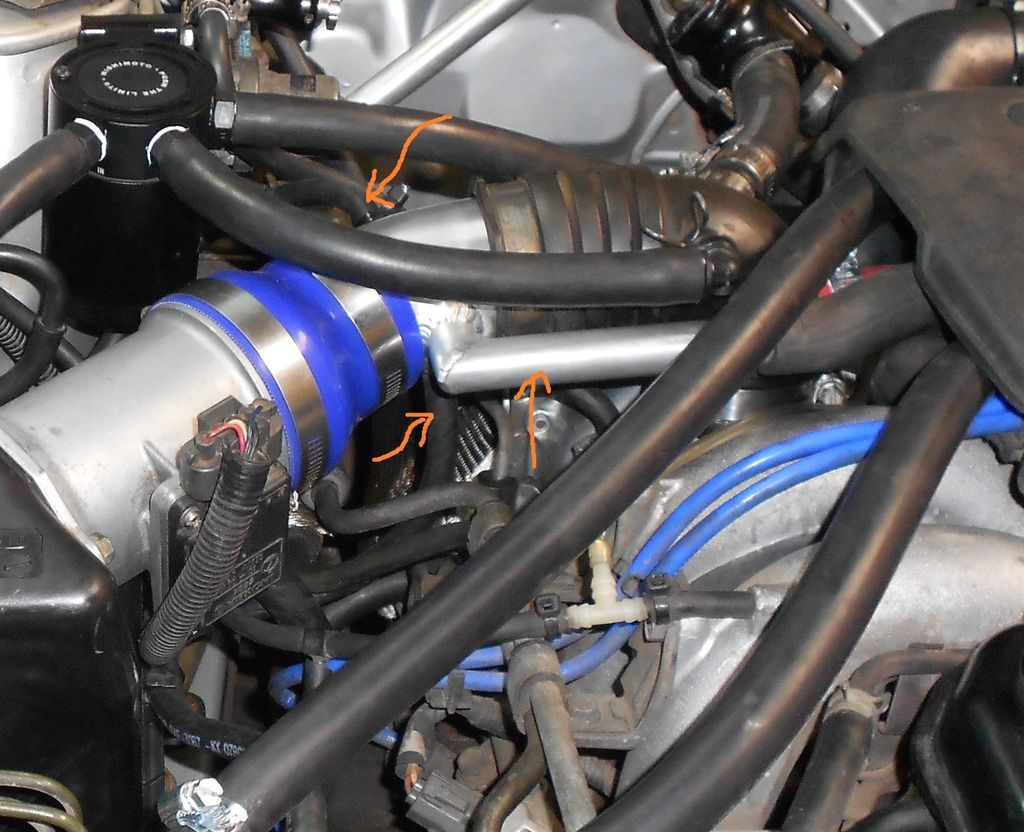 That is everything I can think of. Any input is much appreciated, I would really like to get back to driving this car. I will be getting better clamps and double check the vacuum setup in the morning.