This is a 1994 Directwire(R) wiring information page for the legacy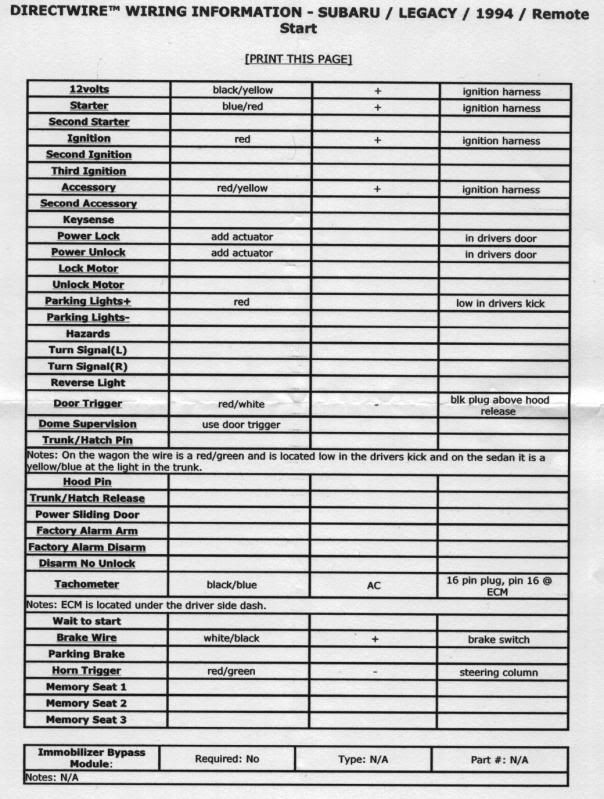 Being that I'm a retired installer, if anyone ever has any questions regarding alarma or remote starters feel free to ask...
UPDATE: THE PARKING LIGHT WIRE COLOR IS WRONG ON THE SHEET. THE CORRECT COLOR IS GREEN LOCATED IN THE PLUG AT THE BOTTOM OF THE FUSE BOX.
THE HATCH TRIGGER IS ACTUALLY YELLOW W/BLACK TRACE AND CAN BE LOCATED EITHER IN THE PASSENGER KICK AT A WHITE PLUG OR IN A SMALL WHITE PLUG AT THE INSTRUMENT CLUSTER.
10/27/09 Update, fixed link to sheet.
-Mike