Ok, I have done this a few times and think there should be a write up for those who don't know how to do it so here goes.
Sometimes you need to repair the wires going into the factory plug and I've heard of people going to junk yards and cutting plugs off and just tying the wires together on the pigtails. Here is how to fix it with the plug you have.
Ok here is an example of my TPS plug that was T-Tapped and the wire casings were damaged leaving them exposed to the elements.
All you need is a pick tool to stick into the end of the plug that is not seen in the pick above.
Basically there will be on one side of the plug when looking into it from the end that contact the device a small opening on one side of the terminal when you can insert the pick.
1. Push the pick in until you hit the little tab that is locking it in place.
2. Pressing firmly as to stick the point in the plastic clip lift away from the direction of the metal terminal and pull gently on the wire for that terminal.
It should slide right out.
Once you have the terminal out of the plug cut them off and carefully unfold the large tabs that hold the grommet in place. Don't bother trying to get the small crimp apart that is holding the copper wire, just trim it as close as possible.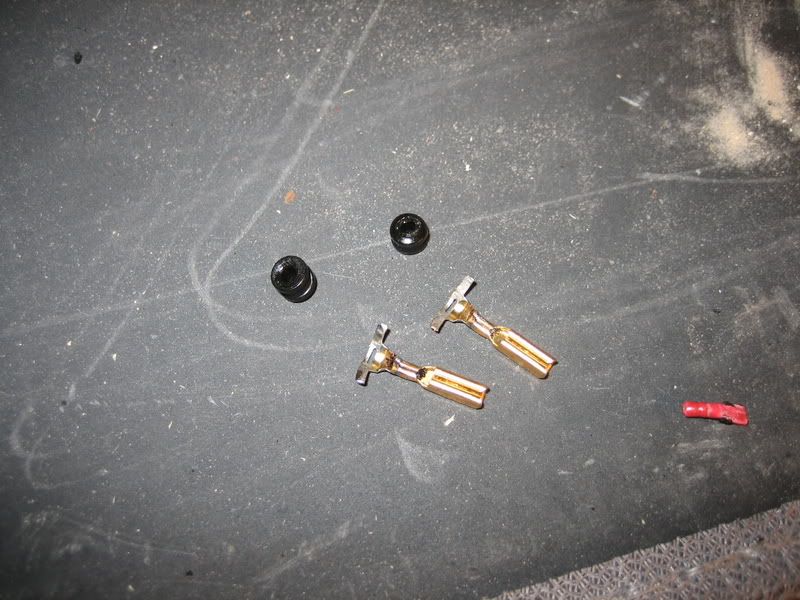 Next:
Tin the terminals with a soldering iron. Make sure you use flux core solder for the newbies
I go right on top of the old crimp and existing fresh wire. See pic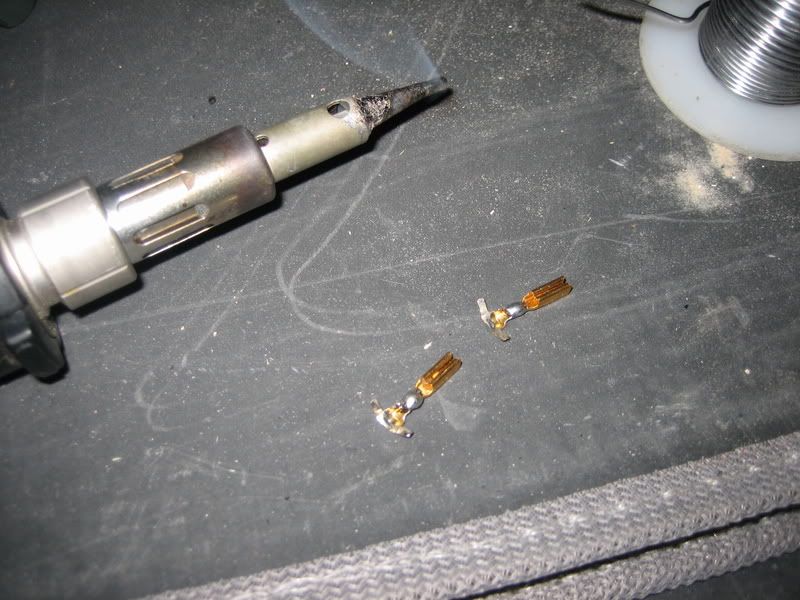 Cut back the bad wire in harness to a fresh point. There should always be enough slack there. Tin these as well and slide the old grommets in place.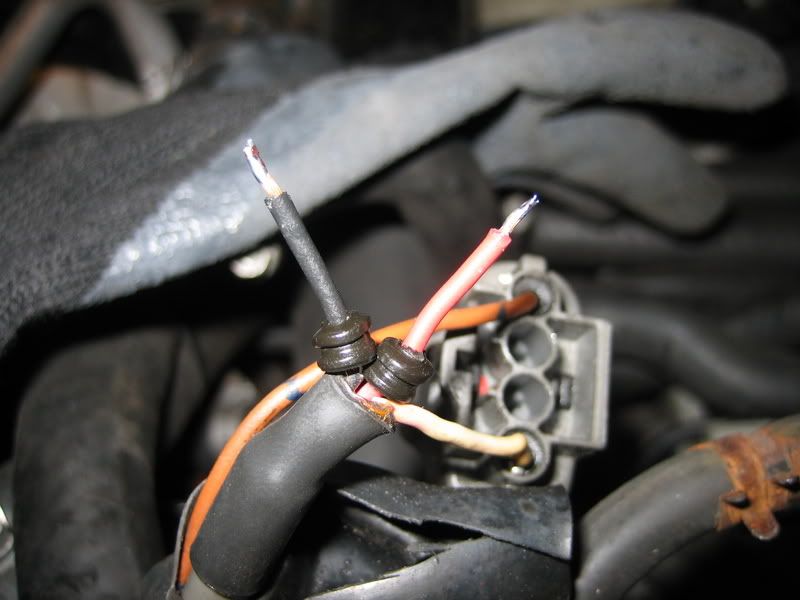 Just hold the terminal up to the wire with small needle nose plyers and just apply some heat and the will stick pretty quick.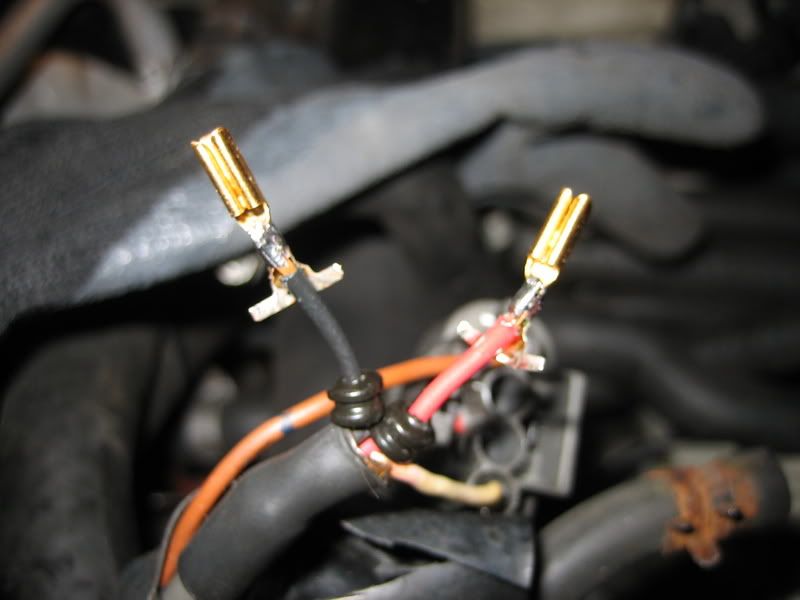 Move up the grommets and squeeze the clip "wings" for lack of a better word around the grommets the best you can.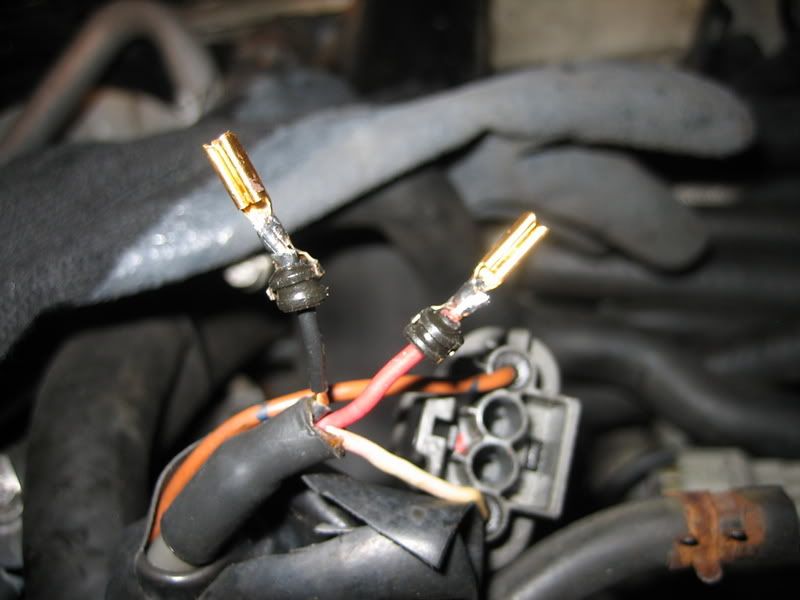 Just slide the clips back in making sure they are facing the right way until you hear the click or they will not pull back out.
That's it! You just fixed a factory plug! You are awesome and now everyone wants to be your friend!